Topic: Southeastern Conference
Nashville, Tn -Two days after winning Vanderbilt's first-ever men's national title Commodores' head coach Tim Corbin has been named National Coach of the Year by Collegiate Baseball.
Corbin led Vanderbilt to a 51-21 record, the Dores' second straight 50-win season and third in the last four years. The Commodores returned to Omaha for the second time in four years winning the national title in just the school's second-ever trip to the College World Series. Corbin surpassed 600 career wins during the season and now has 517 wins as the Commodores' head coach, second-most in program history.
«Read the rest of this article»

Clarksville, TN – Paying NCAA student-athletes monies above and beyond their athletic scholarships is something that's been talked about for years, decades even, but recent events have brought paying athletes back into the headlines.
«Read the rest of this article»
APSU Sports Information

West Point, MS – Austin Peay State University men's golf team will be facing its most challenging field this season when it participates in the 2014 Old Waverly Collegiate Championship, Monday and Tuesday, being held at the Old Waverly Golf Club.
«Read the rest of this article»
Tennessee Vols Sports Information
Tennessee Will Play Host To No. 16 Seed Northwestern State In Saturday's First Round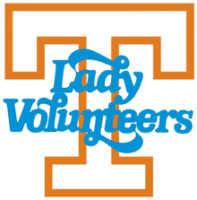 Knoxville, TN – Tennessee is making its record 33rd appearance in the NCAA Women's Basketball Championship, and the Lady Vols will do so as a No.1 seed, hosting No. 16 seed Northwestern State on Saturday, the NCAA Selection Committee announced Monday night.
This is the 22nd time Tennessee has been a No. 1 seed in the tournament, and the first time since 2011.
Head coach Holly Warlick's squad, 27-5 on the season and an automatic qualifier by virtue of its SEC Tournament title, earned the top seeding in the Louisville regional.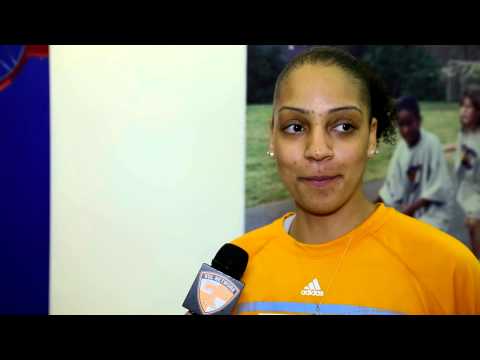 «Read the rest of this article»
Austin Peay Governors vs. Tennessee Vols
Tuesday, March 18th, 2014
Knoxville, TN | Lindsey Nelson Stadium

Clarksville, TN – Austin Peay's baseball team (8-10, 2-1 OVC) begins a five-game road trip when it travels to the nationally-ranked Tennessee Volunteers (17-2, 2-1 SEC) for a 5:00pm (CT), Tuesday contest at Lindsey Nelson Stadium.
«Read the rest of this article»
UT Sports Information
Knoxville, TN - The Tennessee basketball team faces Iowa in the first round of the NCAA Tournament in Dayton, Ohio, Wednesday at UD Arena at 9:10pm (ET).
Tickets will be available for purchase on www.ticketmaster.com .
The Volunteers (21-12, 11-7 SEC) are vying for the No. 11 seed in the Midwest Region, which leads to Indianapolis, Ind.
The winner of Wednesday's game meets No. 6 seed UMass on Friday in a second-round game in Raleigh, N.C.
«Read the rest of this article»
Duluth, Ga - The SEC will bring two initiatives to the 2014 Women's Basketball Tournament, held March 5th-9th at The Arena at Gwinnett Center.
On Friday, March 7th, fans are asked to wear purple to support the conference's We Back Pat initiative.
The first 1,500 fans wearing purple to the evening session games will receive a Fierce Courage bracelet courtesy of the Pat Summitt Foundation.
The Pat Summitt Foundation, A Fund of East Tennessee Foundation, is dedicated to winning the fight against Alzheimer's disease.
«Read the rest of this article»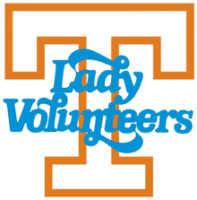 Knoxville, TN - On `We Back Pat' Night, Tennessee took care of business posting a 89-69 victory over Florida.
Five Lady Vols scored in double-figures as #11/12 Tennessee never trailed in the contest to move to 15-4 overall and 4-2 in the SEC. Meighan Simmons knocked down five 3-pointers on the way to a game-high 21 points.
Bashaara Graves netted 17 to equal her most points since the fourth game of the campaign. Jasmine Jones tallied 13, one shy of her career high. Andraya Carter tied her season-best with 14 and Isabelle Harrison added 12.
«Read the rest of this article»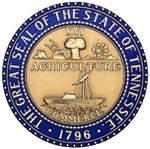 Nashville, TN – In her 38 years coaching the University of Tennessee Lady Volunteers basketball team, Pat Summitt received hundreds of honors. Her teams won more than 1,000 games, 32 Southeastern Conference championships and eight national championships.
Her players who completed their playing eligibility at UT had a 100 percent graduation rate. And since being diagnosed with early onset dementia a little over two years ago, she has led a foundation that has raised hundreds of thousands of dollars to fund Alzheimer's research. «Read the rest of this article»
Austin Peay Lady Govs vs. Mississippi Rebels
Monday, December 30th, 2013 | 11:30am (CT)
Oxford, MS | C.M. "Tad" Smith Coliseum (8,867)

Clarksville, TN - Austin Peay State Univeristy Women's basketball team returns from its Christmas Break with an 11:30am, Monday contest at Mississippi.
It will be the Lady Govs final non-conference outing and will serve as a final tune-up before they open Ohio Valley Conference play five days later.
«Read the rest of this article»