Topic: Southside TN
Residents South of the River Will Greatly Benefit from the Projects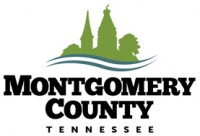 Montgomery County, TN – Tennessee Governor Bill Haslam's announcement to award IMPROVE Act funds for the widening of SR 149/13 will bring long awaited traffic relief for residents on the south side of the Cumberland River.
According to Transportation Director Stan Williams, of the Clarksville Metropolitan Planning Organization, traffic improvements to SR 48/13 and SR149 have been studied since 2000 when they were included in the adopted 2025 Long Range Transportation Plan.
«Read the rest of this article»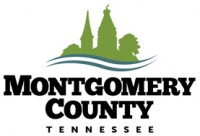 Montgomery County, TN – This week Cunningham Volunteer Fire Rescue celebrated the opening of a new substation in the Southside area of Montgomery County. The rescue service works in conjunction with Emergency Medical Services (EMS) and the Chief of the Volunteer Fire Department.
"Having this substation helps us to get to a fire in this area quicker because we can get our equipment much faster. It also improves the Insurance Service Office (ISO) rating for residents who live within a five-mile radius of the station," said Chris Proctor, assistant director of EMS operations.
«Read the rest of this article»

Cunningham, TN – Cunningham Volunteer Fire Department invites the public to attend a ground breaking ceremony announcing the current construction of a substation on School Road located in Southside on Monday, April 17th at 3:30pm.
«Read the rest of this article»

Clarksville, TN – On Thursday, June 23rd at 7:00pm, the Montgomery County Sheriff's Office will hold a Community Information Exchange at Bethel Baptist Church.
This is a community meeting for Montgomery County Zone 4 and 5, which includes: Palmyra, Cunningham, Sailors Rest, Southside, Cumberland Height, and Shiloh.
The event is hosted by Investigator Mark Lankford and Deputy Ted Denny.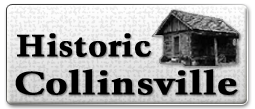 Southside, TN – Historic Collinsville is celebrating 20 years. You are invited to the 20th Spring Homecoming at the 40 acre, authentic frontier settlement that features 18 restored log structures. Come enjoy hands on pioneer activities and open houses in the 1842 and 1870 homes.
The event will take place Saturday, May 21st from 11:00am to 4:00pm. Admission is free!
«Read the rest of this article»

Nashville, TN – Tennessee Wildlife Resources Agenty's "Shoot for the Soldiers," a sporting clays event, will be held Saturday, August 29th at the Montgomery County Shooting Complex.
Proceeds from the event will go directly to Tennessee soldiers and their families or to the Moment of Freedom campaign. A portion will go to funding scholarships of soldiers from HOOAH (Healing Outside of a Hospital) while the remainder will go making outdoor recreational opportunities for wounded soldiers and their families. «Read the rest of this article»
Free Kids Activities and Antiques Appraisals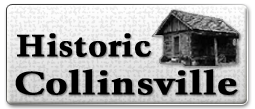 Southside, TN – Mark your calendar for May 18th from noon to 5:00pm for the 17th Annual Spring Homecoming at Historic Collinsville, 4711 Weakley Road, Southside, TN 37171.
This event will feature fun for the whole family, from inflatables and music to food and a petting zoo, the day will be a great opportunity to enjoy history and culture at Historic Collinsville.
«Read the rest of this article»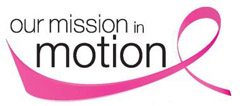 Clarksville, TN – The Saint Thomas Health Our Mission in Motion Mobile Mammography Coach was at the Hilltop Supermarket's parking lot Saturday, March 23rd.
"Bringing in the Mobile Mammography Coach is just another way for us to help our local community," said Hilltop Supermarket manager Mike Jackson. "A lot of women do not have the time to take off from work to have this done. This bus makes it quicker and easier for them."
«Read the rest of this article»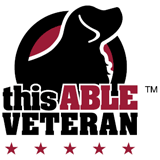 Southside, TN – There will be a a fundraising event for This Able Veteran this Saturday, November 10th, at Montgomery County Shooting Complex. This will be a 100 Bird Event. There will be four man teams (Single Shooters will be Squaded).
Registration begins at 11:00am. There will be a lunch (included) at 11:30am. The First Bird will be at 12:30pm. Additional events are 5-Stand and Mark or Break from 9:00am to 11:00am. All proceeds go to This Able Veteran to train service dogs for veterans with injuries during service. «Read the rest of this article»

Clarksville, TN – The weekly Clarksville Parks and Recreation Department Recreation Report provides Clarksvillians with a glimpse at the activities and events that are available from the Parks and Recreation Department for them to enjoy together as a family.
This weeks highlights include:
Paralympic Sport Clarksville
Volunteer Opportunities Available
Final Concert of the 2012 Jammin' in the Alley Series
The Great Floating Pumpkin Patch
*NEW* Aqua Climb
«Read the rest of this article»