Topic: Southwest Research Institute
NASA's Jet Propulsion Laboratory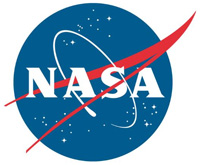 Pasadena, CA – Scientists working on NASA's Juno mission to Jupiter shared a 3-D infrared movie depicting densely packed cyclones and anticyclones that permeate the planet's polar regions, and the first detailed view of a dynamo, or engine, powering the magnetic field for any planet beyond Earth.
Those are among the items unveiled during the European Geosciences Union General Assembly in Vienna, Austria, on Wednesday, April 11th.
Juno mission scientists have taken data collected by the spacecraft's Jovian InfraRed Auroral Mapper (JIRAM) instrument and generated the 3-D fly-around of the Jovian world's north pole. Imaging in the infrared part of the spectrum, JIRAM captures light emerging from deep inside Jupiter equally well, night or day.
«Read the rest of this article»
Written by Elizabeth Zubritsky
NASA's Goddard Space Flight Center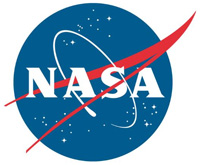 Greenbelt, MD – A new analysis of data from two lunar missions finds evidence that the Moon's water is widely distributed across the surface and is not confined to a particular region or type of terrain. The water appears to be present day and night, though it's not necessarily easily accessible.
The findings could help researchers understand the origin of the Moon's water and how easy it would be to use as a resource. If the Moon has enough water, and if it's reasonably convenient to access, future explorers might be able to use it as drinking water or to convert it into hydrogen and oxygen for rocket fuel or oxygen to breathe.
«Read the rest of this article»
NASA Headquarters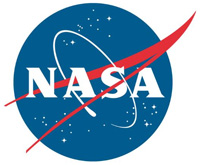 Washington, D.C. – The New Year's celebration to usher in 2019 will include an event like no other – more than four billion miles from Earth.
In just under a year – shortly after midnight Eastern Time on January 1st, 2019 – NASA's New Horizons spacecraft will buzz by the most primitive and most distant object ever explored. New Horizons' encounter with Kuiper Belt object 2014 MU69, which orbits a billion miles beyond Pluto, will offer the first close-up look at such a pristine building block of the solar system – and will be performed in a region of deep space that was practically unknown just a generation ago.
«Read the rest of this article»
Written by Dwayne Brown / Laurie Cantillo
NASA Headquarters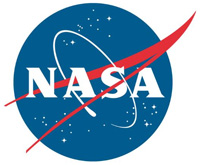 Washington, D.C. – Data collected by NASA's Juno spacecraft during its first pass over Jupiter's Great Red Spot in July 2017 indicate that this iconic feature penetrates well below the clouds. Other revelations from the mission include that Jupiter has two previously uncharted radiation zones. The findings were announced Monday at the annual American Geophysical Union meeting in New Orleans.
"One of the most basic questions about Jupiter's Great Red Spot is: how deep are the roots?" said Scott Bolton, Juno's principal investigator from the Southwest Research Institute in San Antonio.
«Read the rest of this article»
Written by Kimberly Minafra
NASA's Ames Research Center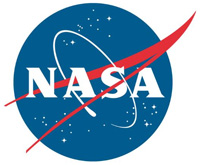 Mountain View, CA – Planetary collisions are at the core of our solar system's formation. Scientists have long believed that after the Moon's formation, the early Earth experienced a long period of bombardment that diminished about 3.8 billion years ago.
During this period, called "late accretion," collisions with moon-sized planetary bodies, known as planetesimals, embedded extensive amounts of metal and rock-forming minerals into the Earth's mantle and crust. It is estimated that approximately 0.5 percent of Earth's present mass was delivered during this stage of planetary evolution.
«Read the rest of this article»
Written by Dwayne Brown / Laurie Cantillo
NASA Headquarters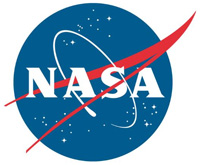 Washington, D.C. – Data returned Tuesday, October 31st, 2017, indicate that NASA's Juno spacecraft successfully completed its eighth science flyby over Jupiter's mysterious cloud tops on Tuesday, October 24th. The confirmation was delayed by several days due to solar conjunction at Jupiter, which affected communications during the days prior to and after the flyby.
Solar conjunction is the period when the path of communication between Earth and Jupiter comes into close proximity with the Sun. During solar conjunction, no attempts are made to send new instructions or receive information from Juno, as it is impossible to predict what information might be corrupted due to interference from charged particles from the Sun.
«Read the rest of this article»
Written by Laurie Cantillo / Dwayne Brown
NASA Headquarters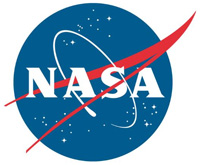 Washington, D.C. – NASA's longest-lived mission to Mars has gained its first look at the Martian moon Phobos, pursuing a deeper understanding by examining it in infrared wavelengths.
The Thermal Emission Imaging System (THEMIS) camera on NASA's Mars Odyssey orbiter observed Phobos on September 29th, 2017. Researchers have combined visible-wavelength and infrared data to produce an image color-coded for surface temperatures of this moon, which has been considered for a potential future human-mission outpost.
«Read the rest of this article»
Written by DC Agle
NASA's Jet Propulsion Laboratory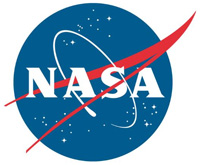 Pasadena, CA – Scientists on NASA's Juno mission have observed massive amounts of energy swirling over Jupiter's polar regions that contribute to the giant planet's powerful auroras – only not in ways the researchers expected.
Examining data collected by the ultraviolet spectrograph and energetic-particle detector instruments aboard the Jupiter-orbiting Juno spacecraft, a team led by Barry Mauk of the Johns Hopkins University Applied Physics Laboratory, Laurel, Maryland, observed signatures of powerful electric potentials, aligned with Jupiter's magnetic field, that accelerate electrons toward the Jovian atmosphere at energies up to 400,000 electron volts.
«Read the rest of this article»
Written by Mara Johnson-Groh
NASA's Goddard Space Flight Center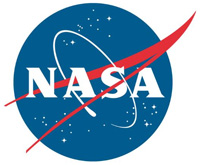 Greenbelt, MD – For most viewers, the Monday, August 21st, 2017, total solar eclipse will last less than two and half minutes. But for one team of NASA-funded scientists, the eclipse will last over seven minutes. Their secret? Following the shadow of the Moon in two retrofitted WB-57F jet planes.
Amir Caspi of the Southwest Research Institute in Boulder, Colorado, and his team will use two of NASA's WB-57F research jets to chase the darkness across America on August 21st. Taking observations from twin telescopes mounted on the noses of the planes, Caspi will ­­­­­capture the clearest images of the Sun's outer atmosphere — the corona — to date and the first-ever thermal images of Mercury, revealing how temperature varies across the planet's surface.
«Read the rest of this article»
NASA Headquarters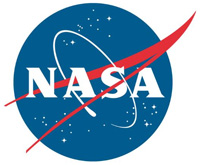 Washington, D.C. – A primitive solar system object that's more than four billion miles (6.5 billion kilometers) away passed in front of a distant star as seen from Earth. Just before midnight Eastern Time Sunday (12:50am local time July 17th), several telescopes deployed by the New Horizons team in a remote part of Argentina were in precisely the right place at the right time to catch its fleeting shadow — an event that's known as an occultation.
In a matter of seconds, NASA's New Horizons team captured new data on its elusive target, an ancient Kuiper Belt object known as 2014 MU69. Weary but excited team members succeeded in detecting the spacecraft's next destination, in what's being called the most ambitious and challenging ground occultation observation campaign in history.
«Read the rest of this article»