Topic: S&P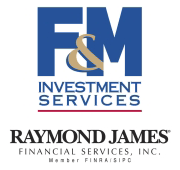 Clarksville, TN – While the markets managed solid gains over the last three months, investors continue to measure their enthusiasm as the U.S. economy maintains a less-than-robust growth trend heading into the second half of the year.
After a hesitant start to 2014, the markets gained momentum as the winter doldrums gave way to slow spring growth. But ever-present concerns over the Fed's imminent move to wind down its quantitative easing program and eventually raise rates again have kept stock market euphoria at bay.
«Read the rest of this article»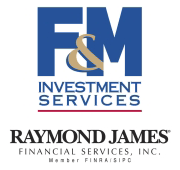 Clarksville, TN – The third quarter of the year proved quite eventful.
The Federal Reserve opted to wait a little longer before beginning to dial back its bond purchases, and a budgetary showdown in D.C. resulted in a partial government shutdown on the same day the private healthcare exchanges mandated by the 2010 Affordable Care Act (ACA) opened.
Political tensions arose over whether to defund or delay major provisions of the ACA.
«Read the rest of this article»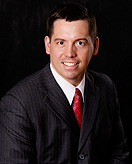 Clarksville, TN – The three major stock indices finished up for 2012 and continued to climb in the new year as Congress passed a last-minute plan to avoid most of the so-called "fiscal cliff."
The Congressional Budget Office estimates these measures will add $4 trillion to the deficit over the next 10 years, while raising $620 billion in revenue through a series of tax increases on wealthier Americans.
The 2011 temporary cut to Social Security payroll taxes was not extended, increasing them from 4.2% to 6.2% effective immediately. The 2 percentage point increase means everyone will take home less each paycheck, which could impact consumer spending growth over the near term, according to Raymond James Chief Economist Scott J. Brown, Ph.D. «Read the rest of this article»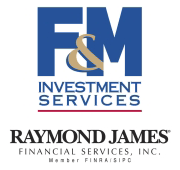 Clarksville, TN – Even though the market indexes showed little change in November, the end of 2012 looks promising as the U.S. economy rebounded despite a highly contentious election cycle and the devastating effects of Hurricane Sandy thanks to some encouraging numbers from key indicators.
The Dow Jones Industrial Average experienced a post-election trough and ended the month north of 13,000, but still flat compared to the end of October. The NASDAQ mirrored the DJIA, bottoming at 2,837 on November 15th to close at a near month-high at 3,010. Likewise, the S&P 500 rallied from a low of 1,353 for November to end the month at 1,416. «Read the rest of this article»
New York, NY – Data released today by Standard & Poor's for the S&P Healthcare Economic Composite Index indicates that the average per capita cost of healthcare services covered by commercial insurance and Medicare programs rose 6.27% over the 12-months ending November 2010. This is a deceleration from the +6.68% reported for the 12-months ending in October 2010.
Claim costs associated with hospital and professional services for patients covered under commercial health plans rose 7.79% over the year ending in November, as measured by the S&P Healthcare Economic Commercial Index. Medicare claim costs for the same services rose at a rate of 3.74% from the previous year, as measured by the S&P Healthcare Economic Medicare Index.  This is the lowest annual growth rate for Medicare claims costs since June 2007, when it was +3.55%. These two measures saw growth deceleration versus their October reports of +8.19% and +4.18%, respectively. «Read the rest of this article»