Topic: Space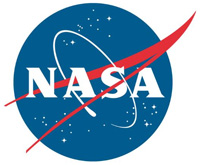 Pasadena, CA – NASA says the feat of staying highly synchronized while airborne can be appreciated by anyone who's ever seen aircraft engaged in formation flying. In work sponsored by NASA's Exoplanet Exploration Program (ExEP), engineers at the Jet Propulsion Laboratory in Pasadena, California, are taking formation flying to a new extreme.
Their work marks an important milestone within a larger program to test the feasibility of a technology called a starshade. Although starshades have never flown in space, they hold the potential to enable groundbreaking observations of planets beyond our solar system, including pictures of planets as small as Earth.
«Read the rest of this article»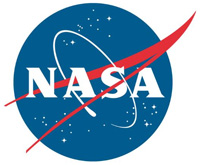 Pasadena, CA – In this large celestial mosaic taken by NASA's Spitzer Space Telescope, there's a lot to see, including multiple clusters of stars born from the same dense clumps of gas and dust. Some of these clusters are older than others and more evolved, making this a generational stellar portrait.
The grand green-and-orange delta filling most of the image is a faraway nebula, or a cloud of gas and dust in space. Though the cloud may appear to flow from the bright white spot at its tip, it is actually what remains of a much larger cloud that has been carved away by radiation from stars.
«Read the rest of this article»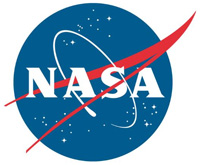 Mountain View, CA – Bees are known to be both busy and hard-working, and NASA's new free-flying space robots, called Astrobee, will soon have the same reputation. Unlike bees that live on Earth, the robots will do their work flying alongside astronauts inside the International Space Station and will play a critical role in supporting innovative and sustainable exploration of the Moon, Mars and beyond.
Astrobee is a free-flying robot system that will provide a research platform for the orbiting laboratory. The system includes three robots—named Honey, Queen and Bumble— as well as a docking station for recharging.
«Read the rest of this article»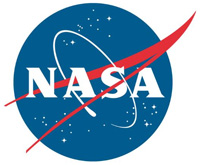 Hampton, VA – In NASA's Langley Research Center's makerspace lab in Hampton, Virginia, Chuck Sullivan and Jack Fitzpatrick are developing a series of soft robot actuators. "What we're investigating is the viability of soft robotics in space exploration and assembly," said Sullivan.
While the word 'robot' conjures images of metal arms and gears, soft robotic actuators are bioinspired, looking at the way nature works to create new robot movements.
«Read the rest of this article»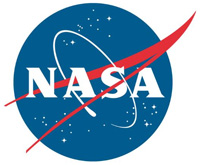 Washington, D.C. – Astronomers using the NASA Hubble Space Telescope say they have crossed an important threshold in revealing a discrepancy between the two key techniques for measuring the universe's expansion rate. The recent study strengthens the case that new theories may be needed to explain the forces that have shaped the cosmos.
The universe is getting bigger every second. The space between galaxies is stretching, like dough rising in the oven. But how fast is the universe expanding?
«Read the rest of this article»
Written by Kassandra Bell and Alison Hawkes
NASA Headquarters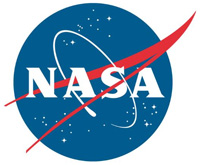 Washington, D.C. – NASA says the first type of molecule that ever formed in the universe has been detected in space for the first time, after decades of searching. Scientists discovered its signature in our own galaxy using the world's largest airborne observatory, NASA's Stratospheric Observatory for Infrared Astronomy, or SOFIA, as the aircraft flew high above the Earth's surface and pointed its sensitive instruments out into the cosmos.
When the universe was still very young, only a few kinds of atoms existed. Scientists believe that around 100,000 years after the big bang, helium and hydrogen combined to make a molecule called helium hydride for the first time.
«Read the rest of this article»
NASA Stennis Space Center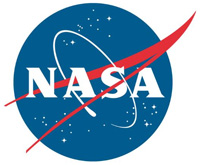 Bay St. Louis, MS – NASA is a step closer to returning astronauts to the Moon in the next five years following a successful engine test on Thursday at NASA's Stennis Space Center near Bay St. Louis, Mississippi. The latest "hot fire" was the culmination of four-plus years of testing for the RS-25 engines that will send the first four Space Launch System (SLS) rockets into space.
"This completes four years of focused work by an exceptional Stennis test team," Stennis Director Rick Gilbrech said. "It represents yet another chapter in Stennis' long history of testing leadership and excellence in support of this nation's space exploration efforts. Everyone involved should feel proud of their work and contributions."
«Read the rest of this article»
NASA Headquarters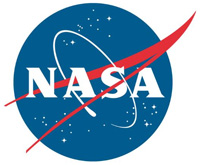 Washington, D.C. – NASA welcomed a new administrator, Jim Bridenstine, deputy administrator, Jim Morhard, and chief financial officer, Jeff DeWit, in 2018. Their focus is on firmly establishing the groundwork to send Americans back to the Moon sustainably, with plans to use the agency's lunar experience to prepare to send astronauts to Mars.
"Our agency's accomplishments in 2018 are breathtaking. We've inspired the world and created incredible new capabilities for our nation," Bridenstine said. "This year, we landed on Mars for the seventh time, and America remains the only country to have landed on Mars successfully."
«Read the rest of this article»
NASA's Jet Propulsion Laboratory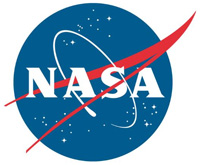 Pasadena, CA – NASA says the entire history of human existence is a tiny blip in our solar system's 4.5-billion-year history. No one was around to see planets forming and undergoing dramatic changes before settling in their present configuration. In order to understand what came before us — before life on Earth and before Earth itself — scientists need to hunt for clues to that mysterious distant past.
Those clues come in the form of asteroids, comets and other small objects. Like detectives sifting through forensic evidence, scientists carefully examine these small bodies for insights about our origins.
«Read the rest of this article»
Written by Lina Tran
NASA's Goddard Space Flight Center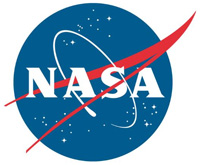 Greenbelt, MD – NASA's continued quest to explore our solar system and beyond received a boost of new information this week with three key missions proving not only that they are up and running, but that their science potential is exceptional.
On September 17th, 2018, TESS — the Transiting Exoplanet Survey Satellite — shared its first science observations. Later in the week, the latest two missions to join NASA's heliophysics fleet returned first light data: Parker Solar Probe, humanity's first mission to "touch" the Sun, and GOLD, a mission that studies the dynamic boundary between Earth and space.
«Read the rest of this article»