Topic: Space
Written by Kassandra Bell and Alison Hawkes
NASA Headquarters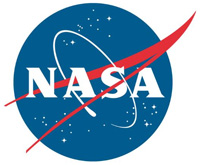 Washington, D.C. – NASA says the first type of molecule that ever formed in the universe has been detected in space for the first time, after decades of searching. Scientists discovered its signature in our own galaxy using the world's largest airborne observatory, NASA's Stratospheric Observatory for Infrared Astronomy, or SOFIA, as the aircraft flew high above the Earth's surface and pointed its sensitive instruments out into the cosmos.
When the universe was still very young, only a few kinds of atoms existed. Scientists believe that around 100,000 years after the big bang, helium and hydrogen combined to make a molecule called helium hydride for the first time.
«Read the rest of this article»
NASA Stennis Space Center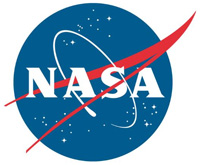 Bay St. Louis, MS – NASA is a step closer to returning astronauts to the Moon in the next five years following a successful engine test on Thursday at NASA's Stennis Space Center near Bay St. Louis, Mississippi. The latest "hot fire" was the culmination of four-plus years of testing for the RS-25 engines that will send the first four Space Launch System (SLS) rockets into space.
"This completes four years of focused work by an exceptional Stennis test team," Stennis Director Rick Gilbrech said. "It represents yet another chapter in Stennis' long history of testing leadership and excellence in support of this nation's space exploration efforts. Everyone involved should feel proud of their work and contributions."
«Read the rest of this article»
NASA Headquarters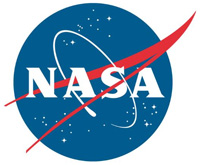 Washington, D.C. – NASA welcomed a new administrator, Jim Bridenstine, deputy administrator, Jim Morhard, and chief financial officer, Jeff DeWit, in 2018. Their focus is on firmly establishing the groundwork to send Americans back to the Moon sustainably, with plans to use the agency's lunar experience to prepare to send astronauts to Mars.
"Our agency's accomplishments in 2018 are breathtaking. We've inspired the world and created incredible new capabilities for our nation," Bridenstine said. "This year, we landed on Mars for the seventh time, and America remains the only country to have landed on Mars successfully."
«Read the rest of this article»
NASA's Jet Propulsion Laboratory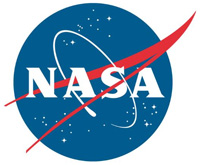 Pasadena, CA – NASA says the entire history of human existence is a tiny blip in our solar system's 4.5-billion-year history. No one was around to see planets forming and undergoing dramatic changes before settling in their present configuration. In order to understand what came before us — before life on Earth and before Earth itself — scientists need to hunt for clues to that mysterious distant past.
Those clues come in the form of asteroids, comets and other small objects. Like detectives sifting through forensic evidence, scientists carefully examine these small bodies for insights about our origins.
«Read the rest of this article»
Written by Lina Tran
NASA's Goddard Space Flight Center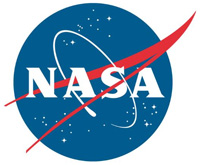 Greenbelt, MD – NASA's continued quest to explore our solar system and beyond received a boost of new information this week with three key missions proving not only that they are up and running, but that their science potential is exceptional.
On September 17th, 2018, TESS — the Transiting Exoplanet Survey Satellite — shared its first science observations. Later in the week, the latest two missions to join NASA's heliophysics fleet returned first light data: Parker Solar Probe, humanity's first mission to "touch" the Sun, and GOLD, a mission that studies the dynamic boundary between Earth and space.
«Read the rest of this article»
NASA's Jet Propulsion Laboratory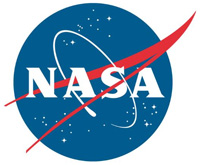 Pasadena, CA – Initially scheduled for a minimum 2.5-year primary mission, NASA's Spitzer Space Telescope has gone far beyond its expected lifetime — and is still going strong after 15 years.
Launched into a solar orbit on August 25th, 2003, Spitzer was the final of NASA's four Great Observatories to reach space. The space telescope has illuminated some of the oldest galaxies in the universe, revealed a new ring around Saturn, and peered through shrouds of dust to study newborn stars and black holes.
«Read the rest of this article»
Written by Lori Keesey
NASA's Goddard Space Flight Center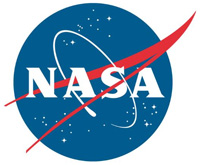 Greenbelt, MD – A novel instrument that has already proven its mettle on field campaigns will attempt to measure atmospheric greenhouse gases from an occultation-viewing, low-Earth-orbiting CubeSat mission called Mini-Carb early next year — marking the first time this type of instrument has flown in space.
Emily Wilson, a scientist at NASA's Goddard Space Flight Center in Greenbelt, Maryland, is teaming with the Lawrence Livermore National Laboratory, or LLNL, to fly a smaller, more ruggedized version of her patented mini-Laser Heterodyne Radiometer, or mini-LHR, on an LLNL-built CubeSat platform early next year.
«Read the rest of this article»
Written by Susannah Darling
NASA Headquarters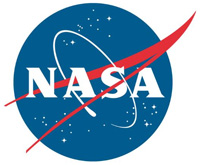 Washington, D.C. – One key to understanding what keeps the spacecraft and its instruments safe, is understanding the concept of heat versus temperature. Counterintuitively, high temperatures do not always translate to actually heating another object.
In space, the temperature can be thousands of degrees without providing significant heat to a given object or feeling hot. Why? Temperature measures how fast particles are moving, whereas heat measures the total amount of energy that they transfer. Particles may be moving fast (high temperature), but if there are very few of them, they won't transfer much energy (low heat).
«Read the rest of this article»
Space Telescope Science Institute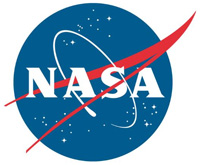 Baltimore, MD – Using the power and synergy of two space telescopes, NASA says astronomers have made the most precise measurement to date of the universe's expansion rate.
The results further fuel the mismatch between measurements for the expansion rate of the nearby universe, and those of the distant, primeval universe — before stars and galaxies even existed.
This so-called "tension" implies that there could be new physics underlying the foundations of the universe. Possibilities include the interaction strength of dark matter, dark energy being even more exotic than previously thought, or an unknown new particle in the tapestry of space.
«Read the rest of this article»
NASA's Jet Propulsion Laboratory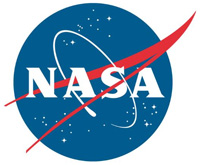 Pasadena, CA – Doctors learn a lot about their patients' health by taking their temperature. An elevated temperature, or fever, can be a sign of illness. The same goes for plants, but their temperatures on a global scale are harder to measure than the temperatures of individual people.
That's about to change, thanks to a new NASA instrument that soon will be installed on the International Space Station called ECOSTRESS, or ECOsystem Spaceborne Thermal Radiometer Experiment on Space Station. ECOSTRESS will measure the temperature of plants from space. This will enable researchers to determine plant water use and to study how drought conditions affect plant health.
«Read the rest of this article»