Topic: SpaceX Dragon Cargo Spacecraft
Written by Stephanie Schierholz
NASA Headquarters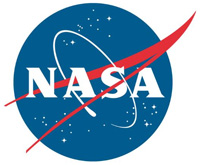 Washington, D.C. – NASA is leading our nation and the world on a journey to Mars, and Thursday the agency released a detailed outline of that plan in its report, "NASA's Journey to Mars: Pioneering Next Steps in Space Exploration."
"NASA is closer to sending American astronauts to Mars than at any point in our history," said NASA Administrator Charles Bolden. "We are publishing additional details about our journey to Mars plan and how we are aligning all of our work in support of this goal. In the coming weeks, I look forward to continuing to discuss the details of our plan with members of Congress, as well as our commercial and our international and partners, many of whom will be attending the International Astronautical Congress next week."
«Read the rest of this article»
Written by Linda Herridge
NASA Kennedy Space Center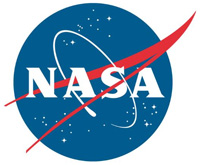 Kennedy Space Center, FL – Fresh food grown in the microgravity environment of space officially is on the menu for the first time for NASA astronauts on the International Space Station. Expedition 44 crew members, including NASA's one-year astronaut Scott Kelly, are ready to sample the fruits of their labor after harvesting a crop of "Outredgeous" red romaine lettuce Monday, August 10th, from the Veggie plant growth system on the nation's orbiting laboratory.
The astronauts will clean the leafy greens with citric acid-based, food safe sanitizing wipes before consuming them. They will eat half of the space bounty, setting aside the other half to be packaged and frozen on the station until it can be returned to Earth for scientific analysis.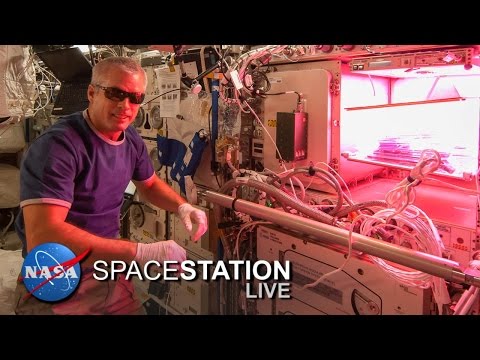 «Read the rest of this article»
NASA Headquarters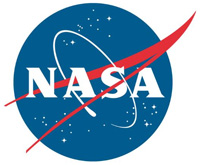 Washington, D.C. – Astronauts on the International Space Station give up many pleasures to take those giant leaps in the name of science. They leave behind fresh vegetables, relaxing hot showers, warm sunshine, gently misting rain, and much more.
One of the things astronauts say they miss most is a good cup of coffee. How would YOU like to start your morning sucking freeze dried coffee through a straw from a sealed plastic bag?
Good news for astronauts: Morning Joe recently got an upgrade. On April 20th, SpaceX delivered to the space station a new microgravity coffee machine named "ISSpresso."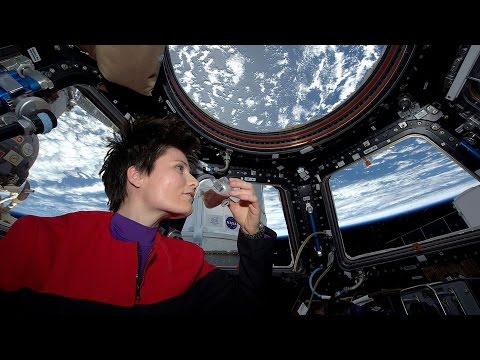 «Read the rest of this article»
NASA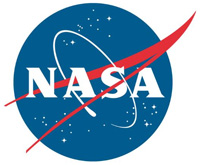 Washington, D.C. – NASA and Microsoft are teaming up to develop Sidekick, a new project using commercial technology to empower astronauts aboard the International Space Station (ISS).
Sidekick uses Microsoft HoloLens to provide virtual aid to astronauts working off the Earth, for the Earth. A pair of the devices is scheduled to launch on SpaceX's seventh commercial resupply mission to the station on June 28th.
«Read the rest of this article»
Written by Tony Phillips
Science at NASA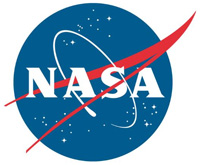 Washington, D.C. – Humans have long been fascinated by the cosmos. Ancient cave paintings show that we've been thinking about space for much of the history of our species.  The popularity of recent sci-fi movies suggest that the human mind just might be coming to grips with the harsh environment "out there."
The human body is another matter.
When gravity is greatly reduced—as in spaceflight—we no longer use our muscles to resist the usual pull of a planetary mass, and, without additional exercise astronauts lose both bone and muscle.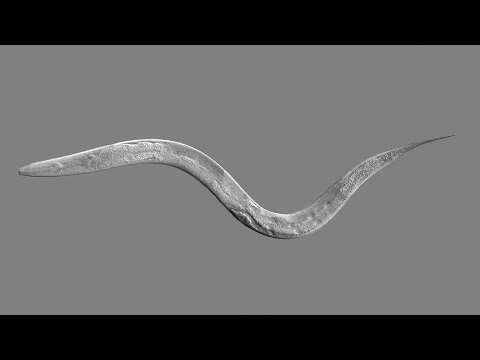 «Read the rest of this article»
Written by Laura Niles
International Space Station Program Science Office and Public Affairs Office
NASA Johnson Space Center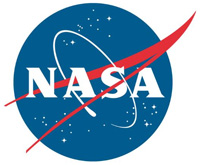 Houston, TX – Researchers may be "excyted" to learn that osteocyte cultures are headed to the International Space Station this spring for the first time. With their delivery on the next SpaceX commercial resupply services mission this month, the Osteocytes and mechano-transduction (Osteo-4) investigation team will analyze the effects of microgravity on this type of bone cell.
Understanding these effects will be critical as astronauts plan for future missions that require longer exposure to microgravity, such as to deep space or Mars.
«Read the rest of this article»
Written by Rachel Molina
Science at NASA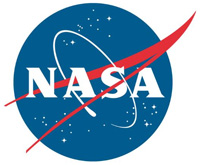 Washington, D.C. – Alzheimer's disease is a global problem. In the United States alone, more than 5 million people have the disease and a new diagnosis is made every 67 seconds—numbers that are just a fraction of worldwide totals. Among medical researchers, Alzheimer's is a top priority.
Researchers working with astronauts on the International Space Station are embarking on a mission to discover the origin of Alzheimer's. Although the details are still a little fuzzy, researchers believe that Alzheimer's and similar diseases advance when certain proteins in the brain assemble themselves into long fibers that accumulate and ultimately strangle nerve cells in the brain.
«Read the rest of this article»
NASA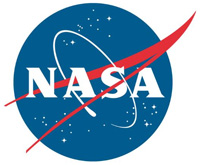 Washington, D.C. – NASA and Bigelow Aerospace are preparing to launch an expandable habitat module to the International Space Station this year. The agency joined Bigelow Thursday at its Las Vegas facility to mark completion of the company's major milestones.
The Bigelow Expandable Activity Module, or BEAM, leverages key innovations in lightweight and compact materials, departing from a traditional rigid metallic structure. In its packed configuration aboard SpaceX's Dragon spacecraft launched on a Falcon 9 rocket, the module will measure approximately 8 feet in diameter.
«Read the rest of this article»
Written by Anna Seils
NASA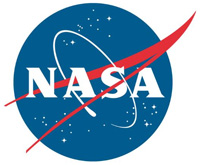 Washington, D.C. – Change is on the horizon for the International Space Station as three upcoming spacewalks prepare the orbiting laboratory for future arrivals by U.S. commercial crew spacecraft.
The spacewalks are designed to lay cables along the forward end of the U.S. segment to bring power and communication to two International Docking Adapters slated to arrive later this year. The new docking ports will welcome U.S. commercial spacecraft launching from Florida beginning in 2017, permitting the standard station crew size to grow from six to seven and potentially double the amount of crew time devoted to research.
«Read the rest of this article»
Written by Elizabeth Landau
NASA's Jet Propulsion Laboratory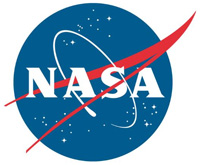 Pasadena, CA – You may know opals as fiery gemstones, but something special called OPALS is floating above us in space. On the International Space Station, the Optical Payload for Lasercomm Science (OPALS) is demonstrating how laser communications can speed up the flow of information between Earth and space, compared to radio signals.
"OPALS has shown that space-to-ground laser communications transmissions are practical and repeatable," said Matthew Abrahamson, OPALS mission manager at NASA's Jet Propulsion Laboratory in Pasadena, California. "As a bonus, OPALS has collected an enormous amount of data to advance the science of sending lasers through the atmosphere. We look forward to continuing our testing of this technology, which sends information to and from space faster than with radio signals."
«Read the rest of this article»