Topic: Spray Tanning
Clarksville, TN – Going to a spa is an experience that makes some people a bit leery. If you've never been to one, you don't quite know what to expect.
My European facial and hot stone back massage at Queen City College Esthetics (1594 Fort Campbell Boulevard) was the best relaxation I've had in a long time. Going to a spa is not something to stress over; it's something to look forward to!
Esthetic's  (or aesthetics) is a branch of science that deals with skin, the largest organ in the human body; it provides methods leading to health and well-being of skin for both men and women.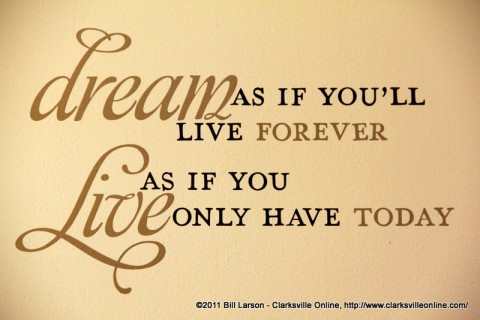 «Read the rest of this article»
Okay, this is another example of "there's no vaccine for stupidity" and I have to admit I was wrong.
We wives usually have a pretty good idea of how to handle consumer affairs, but once in a great while, we blow it. This is the one time in recent history that my husband was right—and I should have listened to him.
It all started with a $2-off coupon I found in the newspaper. A sucker for a good deal, I just couldn't pass this one up.
Having been born with skin the color of a flounder fillet, I have always longed for a golden summer tan. Having no tolerance for lying in the blistering sunshine, I have rarely attained one.
This sun bronzer (minus the $2) claims to give you the glorious tan you have dreamed of with just so-o-o-o-o little effort. Just spray it on and then add a little every day until you are the color you want to be.
Sounds easy, doesn't it? «Read the rest of this article»