Topic: Springfield High School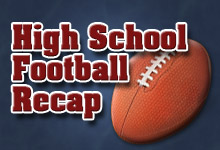 Clarksville, TN – Most of the Friday night lights were off in Clarksville last Friday because all the District 10-AAA football teams were on their Fall break.
However, while those teams were resting and gearing up for their last two games of the regular season, both the Clarksville Academy Cougars and the Fort Campbell Falcons were handling their business at home.
«Read the rest of this article»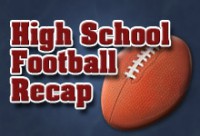 Clarksville, TN – The countdown until the end of the regular season continues and only two games separate most of the District 10-AAA football teams. After week 8, no team is undefeated overall, but one team is undefeated in league play and they have almost locked up the regular season champion spot.
With the Fall break, most of the teams have two weeks to prepare for their last two regular season games. The race so tight, these last two games could decide which teams will get to play at home in front of their own fans in the post season.
«Read the rest of this article»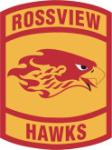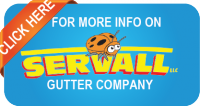 Clarksville, TN – Isaiah Johnson and Tristin Luke combined for 293 yards rushing and five touchdowns, October 10th, as Rossview High School's football team had no problems with West Creek High School in a 49-0 District 10-AAA victory.
Johnson, who finished with 193 yards rushing on 28 carries for Rossview (5-3, 4-1 District 10-AAA), scored all three of his touchdowns in the first half, while Luke – who totaled 100 yards on the ground – scored a late touchdown in the second quarter and the only touchdown scored in the second half by either team, coming in the third quarter.
«Read the rest of this article»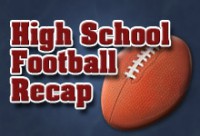 Clarksville, TN – It was cold, wet and windy Friday, October 3rd, but the miserable conditions did not stop a lot of fans from going out and supporting their teams during week 7 play.
It was District 10-AAA competition across the board and some fans got some early relief from the relentless weather as the outcomes of the games were determined early.
With only three games remaining in the regular season a new leader has emerged at the top and the lone winless team picked up their first victory.
«Read the rest of this article»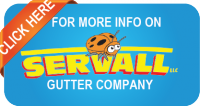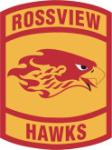 Clarksville, TN – Rossview High School's volleyball team came within a whisker of dropping its first two games versus Northeast High School, October 7th in the quarterfinals of the District 10-AAA tournament, but rallied to earn a spit of those games on their way to a 26-24, 17-25, 25-23, 25-13 victory.
«Read the rest of this article»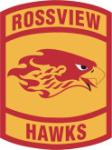 Clarksville, TN – After being held in check for most of the opening half, Rossview High School's football team scored the final three touchdowns of the game, Friday night, October 3rd in their District 10-AAA matchup, versus Kenwood High School to rally for a 26-18 victory.
The Hawks (4-3, 3-1 District 10-AAA) were trailing 18-7, with just 29.3 seconds left in the first half, when they started their rally with a drive starting at the Rossview 43-yard line.
Isaiah Johnson, who finished the night with a game-high 213 yards rushing on 32 carries, snapped off runs of 11-, 12- and five-yards to get down to the Knights 29-yard line, with just under 10 seconds left in the half.
«Read the rest of this article»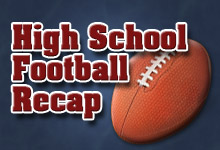 Clarksville, TN – Week 6 was the last chance a lot of fans got to see their teams play at home. It was also the last chance District 10-AAA teams will play non-league opponents. Only four games remain in the regular season and with the standings so close, every game will be crucial to post season play.
As the weather changes, this is the time of year when all the pre-season practice separates winners and losers. Execution, penalties and injuries will determine the post season top seeds.
«Read the rest of this article»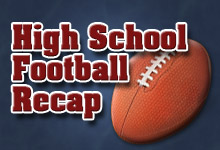 Clarksville, TN – The high school football regular season is halfway done. Five games have been played and five more remain. Only one District 10-AAA team is still undefeated while one team has yet to earn a win. In between the top and bottom, only one game separates six teams.
Homecoming games begin this week. Seniors will be recognized and the battles to win will take place in front of stands filled with extra fans cheering for their home teams.
«Read the rest of this article»
Clarksville, TN – It was déjà vu all over again, September 15th at Swan Lake Golf Course, with the Rossview High School's girls golf team and Clarksville High's boys golf team repeating as the District 10-AAA tournament title winners.
The Lady Hawks would edge the Clarksville High Lady Wildcats by three shots (149-152) to not only win the tournament title, but remain undefeated on the season.
"I was having to be a scorer on another hole, so I wasn't with my girls and I was really stressing out," Rossview head coach Phil Burkhart said. "I didn't exactly know we stood, but I heard it was pretty much even, but we had a stroke or two more lead than I thought.
«Read the rest of this article»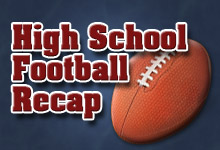 Clarksville, TN – Pristine uniforms, pads and footballs are now grass-stained, dented and scuffed because the high school football season is underway.
With two weeks of play done, parents and fans are beginning to get an idea of their teams strengths and weaknesses. While some are excited by their team's proficiency so far, others are hoping they have yet to see the best of what their team has to offer.
«Read the rest of this article»