Topic: Springfield High School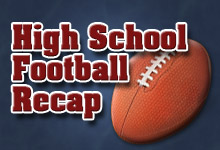 Clarksville, TN – The high school football regular season is halfway done. Five games have been played and five more remain. Only one District 10-AAA team is still undefeated while one team has yet to earn a win. In between the top and bottom, only one game separates six teams.
Homecoming games begin this week. Seniors will be recognized and the battles to win will take place in front of stands filled with extra fans cheering for their home teams.
«Read the rest of this article»
Clarksville, TN – It was déjà vu all over again, September 15th at Swan Lake Golf Course, with the Rossview High School's girls golf team and Clarksville High's boys golf team repeating as the District 10-AAA tournament title winners.
The Lady Hawks would edge the Clarksville High Lady Wildcats by three shots (149-152) to not only win the tournament title, but remain undefeated on the season.
"I was having to be a scorer on another hole, so I wasn't with my girls and I was really stressing out," Rossview head coach Phil Burkhart said. "I didn't exactly know we stood, but I heard it was pretty much even, but we had a stroke or two more lead than I thought.
«Read the rest of this article»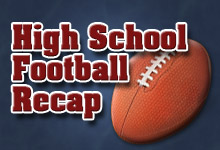 Clarksville, TN – Pristine uniforms, pads and footballs are now grass-stained, dented and scuffed because the high school football season is underway.
With two weeks of play done, parents and fans are beginning to get an idea of their teams strengths and weaknesses. While some are excited by their team's proficiency so far, others are hoping they have yet to see the best of what their team has to offer.
«Read the rest of this article»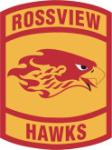 Clarksville, TN – Rossview High School's boys soccer team has been one of the upper-level teams in District 10-AAA since the school opened, but never winning back-to-back district titles.
That is until now, as the Hawks (13-3-4) made it make-to-back tournament titles with a 2-0, May 8th, victory over West Creek High School.
"I couldn't be prouder of this group of boys," Rossview coach Danny Chartrand said. "I've been telling anyone that would lesson that we're 16 or 17 (players) deep and they're genuinely not selfish and understand what the team is and they're willing to play the minutes, do what we ask them to do, no matter where it is on the field. «Read the rest of this article»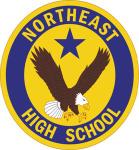 Clarksville, TN – Northeast High School's baseball team did what it needed to do in its matchup with Springfield High School, May 6th in an elimination game in the District 10-AAA tournament, as the Eagles pounded out 15 hits in scoring 13 runs in a 13-3 – five inning – victory over the Yellow Jackets.
With the win, Northeast (23-12-1) advanced to a rematch with Rossview High School, needing to know off the Hawks twice to advance to the tournament finals.
«Read the rest of this article»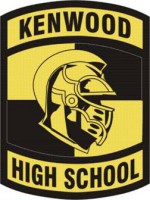 Clarksville, TN – The Springfield Yellow Jackets rallied in the bottom of the seventh inning to send their second District 10-AAA baseball tournament game against the Kenwood Knights into extra innings, Monday, May 5th at Rossview High School.
Then, they capitalized on an error in the tenth inning to win the game, 9-8, and eliminate the Knights from the tournament.
Springfield senior Jackson Cobb stole home to win the game for the Yellow Jackets. Cobb was walked by Kenwood relief pitcher Will Kopke, after which he promptly stole second base.
Later, as Cobb attempted to steal third, the Kenwood catcher threw the ball over the stretching third baseman. As a result of the bad throw, Cobb continued to steal third and score the game winning run.
«Read the rest of this article»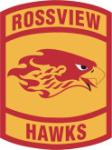 Clarksville, TN – Spotting his pitches with almost pinpoint accuracy all night long, Rossview High School's Kevin Kane stymied Kenwood High School's hitters for five innings, May 2nd, as the Hawks defeated the Knights in the opening round of the District 10-AAA tournament, 11-1.
Kane would only give up two hits, while striking out eight and walking none in his start for the tournament's second-seeded Hawks (20-11-1) retiring nine straight hitter at one point.
«Read the rest of this article»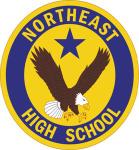 Clarksville, TN – Northeast High School's baseball team scored in every inning, May 2nd at Rossview High School's baseball field, to open play in the District 10-AAA tournament to defeat Springfield High School, 10-0 in five innings.
The Eagles (22-11-1), the third seed in the tournament, pounded out 10 hits and worked four walks against three Yellow Jackets pitchers, while Springfield (11-22-2) only managed three hits.
«Read the rest of this article»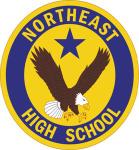 Clarksville, TN – Kayla Bradley and Alicia Veltri both hit first inning grand slam home runs for Northeast High School, April 30th, as the Lady Eagles got out to a 9-0 lead in their District 10-AAA matchup versus Rossview High School and never looked back, as they defeated the Lady Hawks 13-3.
With the win, Northeast (21-8-1, 10-3 District 10-AAA) wrapped up the number-two seed for the upcoming district tournament and will host either Springfield High School or West Creek High School on May 2nd at 5:30pm.
«Read the rest of this article»
Clarksville, TN – Despite only one District 10-AAA loss so far this season, Clarksville High School's softball team went into this week needing to defeat both of its two closest challengers to wrap up the regular-season title.
Well, the Lady Wildcats (26-13, 12-1 District 10-AAA) are half way to that goal after their April 22nd 12-2 victory over Kenwood High School.
Clarksville High jumped on Kenwood (11-10, 8-3 District 10-AAA) starter Imani Largin in the first inning, as Heather Norris drew a walk to open the game and move to third base an out later on a single by Haley Bearden.
«Read the rest of this article»