Topic: SSF Submission Academy

Clarksville, TN – Slowly making a name for itself, Clarksville's own SSF Submission Academy is building a dynasty.  In just over five years, SSF has managed to take fighters to the UFC several times as well as BoDog, Strikeforce, M-1, Sengoku and more.  SSF has in the past couple of months, signed multi-fight deals for Nate Landwehr, and Matt Pellino.  Nate's fights with the XFC will air on AXStv and Matt's will be on pay per view with Asia's largest MMA promotion, OncFC.
«Read the rest of this article»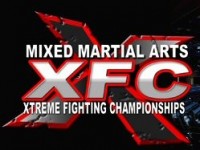 Clarksville, TN – The professional fighters from Clarksville's SSF Submission Academy went 3-0 this weekend and looked impressive doing so.  "They were major underdogs," said Ron Dayley, owner of the gym.
The biggest underdog was Michael Graham (1-0) who won a 30-27 decision victory over Cory Robison in his professional debut at XFC 18 at Nashville's Municipal Auditorium.
«Read the rest of this article»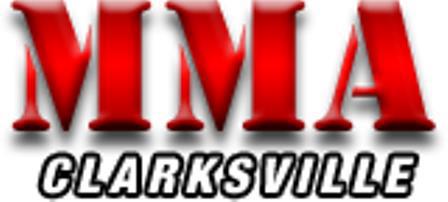 Clarksville, TN – The Mixed Martial Arts fighters in Clarksville, TN are on the move and eager to make an impact. Nate Landwehr will make his professional MMA debut on June 22nd in Nashville, TN at The Nashville Municipal Auditorium.
The event is titled "XFC 18: Music Mayhem." Landwehr's blond hair may be long and pretty, but nothing will be pretty about the beating he plans to administer to Billy Mullins. «Read the rest of this article»
Clarksville, TN – Last month marked the five-year anniversary of the SSF Submission Academy in Clarksville, the only school in town to propel fighters to success in Strikeforce, UFC, King of the Cage, K-1, Pride, and other top level shows. "There's other gyms in town, but there's only one fight school," said Ron Dayley, owner of the academy. "If you want to become a professional or amateur fighter, we're the only place you can go other than Nashville. In this area, we're it." Scientific Street Fighting is a term coined by legendary martial artist Bruce Lee.
Dayley is originally from Washington, D.C. He has managed and trained fighters in Strikeforce, The UFC, XFC, Bodog and other big events. The former professional fighter is licensed in Tennessee by the ISKA and in Kentucky by the KBWA as a referee, trainer, promoter, timekeeper and corner-man. He is a BJJ brown belt and MACP Level II certified. «Read the rest of this article»
Clarksville, TN – The Clarksville Department of Parks and Recreation held its second-annual Clarksville Sports Festival on Saturday, March 17th, at the Foy Fitness Center on the campus of Austin Peay State University.  The day-long festival was a celebration of sports and athletics in Clarksville and Montgomery County and featured not only clinics, sports demonstrations and interactive areas, but also seminars and even an exposition area where over 20 of Clarksville and Montgomery County's athletic and outdoor clubs, businesses and organizations provided information to the community.
«Read the rest of this article»
Clarksville, TN – The nominations are in for the second Clarksville Sports Festival Legends Awards. The City of Clarksville Parks & Recreation Department along with Legends Bank have partnered in an effort to honor both current and past coaches who are or have made a unique difference and solid contribution to sports and athletics in the Clarksville-Montgomery County area.
The Legends Awards consists of two categories: Coach of the Year and Legends Old School Coach. «Read the rest of this article»
On Saturday October 2nd, 2010 The Pea Patch presents The SSF Invitational: Repercussions SSF21.  Gates open at 7:00pm, the fights Start at 8:00pm. Tickets for this even are only $20.00 Tickets are available in advance or at the door. Live MMA Action will take place on the patio. The Pea Patch is located at 535 Franklin St – Corner of University Avenue and Franklin Street.
The ref will be Pro fighter Johnathan Ivey, he will be fighting UFC legend and Hall of Fame member Ken Shamrock on October 16th. Pro fighter Thomas Campbell. He will be here as well, Thomas is a Strikeforce vet. Both guys train at SSF in Clarksville.
«Read the rest of this article»
This Saturday, Jan. 16th 2010 at the Clarksville Speedway (1600 Needmore Rd), the SSF Submission Academy will be hosting the SSF Invitational. There are 15 fights on the card.* Three of which are title bouts.
The first is for the SSF 170 belt, currently held by Joel Cooper 6-1 of The Bull Pit in Jackson, TN. Cooper will be fighting Cedrick Scates 9-4 from Team Relentless out of Union City, TN. The second title bout is for the SSF 205 belt, currently uncontested. Maurice Tunstall 3-0 of SSF will be fighting John Boyd 4-0 from Lonestar MMA out of Tyler, TX.
The final title bout is between SSF's own Thomas Campbell 16-2 versus Anthony Jones 9-3 out of The Bull Pit. Campbell currently holds the 145 SSF title, the 145 KYFC title and the 145 HooknShoot title. Campbell won the HooknShoot title November 28th in Evansville, IN by competing in an 8 man tournament. Campbell fought three times that night to take home the very prestigious HooknShoot title. Jones currently holds the Mid South's MMA Championship 145 title and the JAMMA 145 title. Campbell vs. Jones is a SuperFight with both fighters putting up one of their titles. Campbell's SSF title and Jones's Mid South title will both be up for grabs along with a 145 SuperFight Champion belt and 6ft trophy. Winner takes all! Both Campbell and Jones are turning pro in 2010. «Read the rest of this article»