Topic: Star
Space Telescope Science Institute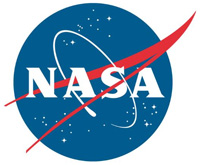 Baltimore, MD – These NASA Hubble Space Telescope images compare two diverse views of the roiling heart of a vast stellar nursery, known as the Lagoon Nebula. The images, one taken in visible and the other in infrared light, celebrate Hubble's 28th anniversary in space.
The colorful visible-light image at left reveals a fantasy landscape of ridges, cavities, and mountains of gas and dust. This dust-and-gas landscape is being sculpted by powerful ultraviolet radiation and hurricane-like stellar winds unleashed by a monster young star.
«Read the rest of this article»
Written by Calla Cofield
NASA's Jet Propulsion Laboratory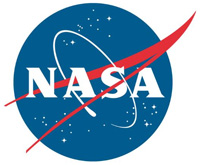 Pasadena, CA – Step outside on a clear night, and you can be sure of something our ancestors could only imagine: Every star you see likely plays host to at least one planet.
The worlds orbiting other stars are called "exoplanets," and they come in a wide variety of sizes, from gas giants larger than Jupiter to small, rocky planets about as big around as Earth or Mars. They can be hot enough to boil metal or locked in deep freeze. They can orbit their stars so tightly that a "year" lasts only a few days; they can orbit two suns at once. Some exoplanets are sunless rogues, wandering through the galaxy in permanent darkness.
«Read the rest of this article»
Space Telescope Science Institute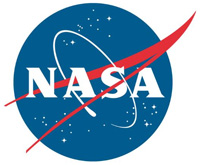 Baltimore, MD – More than halfway across the universe, an enormous blue star nicknamed Icarus is the farthest individual star ever seen. Normally, it would be much too faint to view, even with the world's largest telescopes.
But through a quirk of nature that tremendously amplifies the star's feeble glow, astronomers using NASA's Hubble Space Telescope were able to pinpoint this faraway star and set a new distance record. They also used Icarus to test one theory of dark matter, and to probe the make-up of a foreground galaxy cluster.
«Read the rest of this article»
NASA's Jet Propulsion Laboratory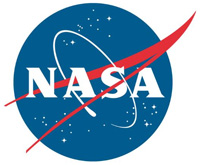 Pasadena, CA – The seven Earth-size planets of TRAPPIST-1 are all mostly made of rock, with some having the potential to hold more water than Earth, according to a new study published in the journal Astronomy and Astrophysics.
The planets' densities, now known much more precisely than before, suggest that some planets could have up to 5 percent of their mass in water — which is 250 times more than the oceans on Earth.
The form that water would take on TRAPPIST-1 planets would depend on the amount of heat they receive from their star, which is a mere 9 percent as massive as our Sun.
«Read the rest of this article»
NASA's Ames Research Center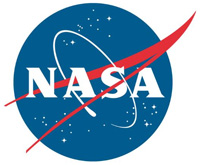 Moffett Field, CA – To have a full picture of the lives of massive stars, researchers need to study them in all stages – from when they're a mass of unformed gas and dust, to their often dynamic end-of-life explosions.
NASA's flying telescope, the Stratospheric Observatory for Infrared Astronomy, or SOFIA, is particularly well-suited for studying the pre-natal stage of stellar development in star-forming regions, such as the Tarantula Nebula, a giant mass of gas and dust located within the Large Magellanic Cloud, or LMC.
«Read the rest of this article»
Written by Leah Ramsay
Space Telescope Science Institute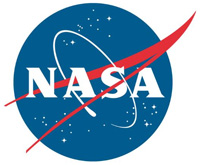 Baltimore, MD – Twinkle, twinkle, little star, how I wonder what you are. Astronomers are hopeful that the powerful infrared capability of NASA's James Webb Space Telescope will resolve a puzzle as fundamental as stargazing itself — what IS that dim light in the sky?
Brown dwarfs muddy a clear distinction between stars and planets, throwing established understanding of those bodies, and theories of their formation, into question.
Several research teams will use Webb to explore the mysterious nature of brown dwarfs, looking for insight into both star formation and exoplanet atmospheres, and the hazy territory in-between where the brown dwarf itself exists.
«Read the rest of this article»
Written by Francis Reddy
NASA's Goddard Space Flight Center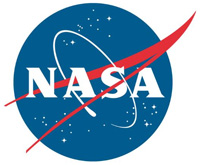 Greenbelt, MD – A team of U.S. astronomers studying the star RZ Piscium has found evidence suggesting its strange, unpredictable dimming episodes may be caused by vast orbiting clouds of gas and dust, the remains of one or more destroyed planets.
"Our observations show there are massive blobs of dust and gas that occasionally block the star's light and are probably spiraling into it," said Kristina Punzi, a doctoral student at the Rochester Institute of Technology (RIT) in New York and lead author of a paper describing the findings. "Although there could be other explanations, we suggest this material may have been produced by the break-up of massive orbiting bodies near the star."
«Read the rest of this article»
Written by Dwayne Brown / Laurie Cantillo
NASA Headquarters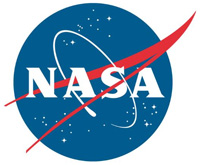 Washington, D.C. – Astronomers recently scrambled to observe an intriguing asteroid that zipped through the solar system on a steep trajectory from interstellar space-the first confirmed object from another star.
Now, new data reveal the interstellar interloper to be a rocky, cigar-shaped object with a somewhat reddish hue. The asteroid, named 'Oumuamua by its discoverers, is up to one-quarter mile (400 meters) long and highly-elongated-perhaps 10 times as long as it is wide. That aspect ratio is greater than that of any asteroid or comet observed in our solar system to date.
«Read the rest of this article»
Written by Carol Rasmussen
NASA's Earth Science News Team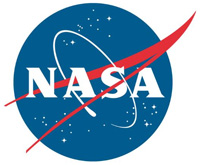 Washington, D.C. – As a young scientist, Tony del Genio of NASA's Goddard Institute for Space Studies in New York City met Clyde Tombaugh, the discoverer of Pluto.
"I thought, 'Wow, this is a one-time opportunity,'" del Genio said. "I'll never meet anyone else who found a planet."
That prediction was spectacularly wrong. In 1992, two scientists discovered the first planet around another star, or exoplanet, and since then more people have found planets than throughout all of Earth's preceding history.
«Read the rest of this article»
Written by Elizabeth Landau
NASA's Jet Propulsion Laboratory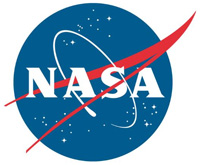 Pasadena, CA – Twice as big as Earth, the super-Earth 55 Cancri e was thought to have lava flows on its surface. The planet is so close to its star, the same side of the planet always faces the star, such that the planet has permanent day and night sides.
Based on a 2016 study using data from NASA's Spitzer Space Telescope, scientists speculated that lava would flow freely in lakes on the starlit side and become hardened on the face of perpetual darkness. The lava on the dayside would reflect radiation from the star, contributing to the overall observed temperature of the planet.
«Read the rest of this article»