Topic: Stars
NASA Marshall Space Flight Center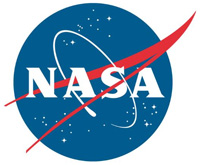 Huntsville, AL – In humanity's search for life outside our Solar System, one of the best places scientists have considered is Alpha Centauri, a system containing the three nearest stars beyond our Sun.
A new study that has involved monitoring of Alpha Centauri for more than a decade by NASA's Chandra X-ray Observatory provides encouraging news about one key aspect of planetary habitability. It indicates that any planets orbiting the two brightest stars in the Alpha Cen system are likely not being pummeled by large amounts of X-ray radiation from their host stars.
«Read the rest of this article»
NASA's Ames Research Center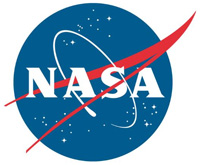 Silicon Valley, CA – NASA's planet-hunting Kepler spacecraft began the 18th observing campaign of its extended mission, K2, on May 12th, 2018. For the next 82 days, Kepler will stare at clusters of stars, faraway galaxies, and a handful of solar system objects, including comets, objects beyond Neptune, and an asteroid. The Kepler spacecraft is expected to run out of fuel within several months.
Campaign 18 is a familiar patch of space, as it's approximately the same region of sky that Kepler observed during Campaign 5 in 2015. One of the advantages of observing a field over again is that planets outside the solar system, called exoplanets, may be found orbiting farther from their stars. Astronomers hope to not only discover new exoplanets during this campaign, but also to confirm candidates that were previously identified.
«Read the rest of this article»
NASA's Goddard Space Flight Center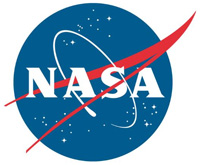 Greenbelt, MD – Capitalizing on the unparalleled sharpness and spectral range of NASA's Hubble Space Telescope, an international team of astronomers is releasing the most comprehensive, high-resolution ultraviolet-light survey of nearby star-forming galaxies.
The researchers combined new Hubble observations with archival Hubble images for 50 star-forming spiral and dwarf galaxies in the local universe, offering a large and extensive resource for understanding the complexities of star formation and galaxy evolution.
The project, called the Legacy ExtraGalactic UV Survey (LEGUS), has amassed star catalogs for each of the LEGUS galaxies and cluster catalogs for 30 of the galaxies, as well as images of the galaxies themselves.
«Read the rest of this article»
Written by Jeanette Kazmierczak
NASA's Goddard Space Flight Center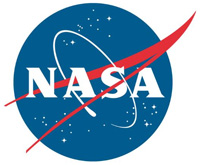 Greenbelt, MD – Scientists analyzing the first data from the Neutron star Interior Composition Explorer (NICER) mission have found two stars that revolve around each other every 38 minutes — about the time it takes to stream a TV drama.
One of the stars in the system, called IGR J17062–6143 (J17062 for short), is a rapidly spinning, superdense star called a pulsar. The discovery bestows the stellar pair with the record for the shortest-known orbital period for a certain class of pulsar binary system.
The data from NICER also show J17062's stars are only about 186,000 miles (300,000 kilometers) apart, less than the distance between Earth and the Moon.
«Read the rest of this article»
NASA's Jet Propulsion Laboratory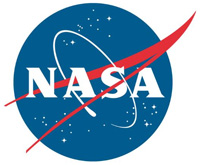 Pasadena, CA – Veils of dust wrapped around distant stars could make it difficult for scientists to find potentially habitable planets in those star systems. The Hunt for Observable Signatures of Terrestrial Systems, or HOSTS, survey was tasked with learning more about the effect of dust on the search for new worlds.
The goal is to help guide the design of future planet-hunting missions. In a new paper published in the Astrophysical Journal, HOSTS scientists report on the survey's initial findings.
«Read the rest of this article»
Written by Calla Cofield
NASA's Jet Propulsion Laboratory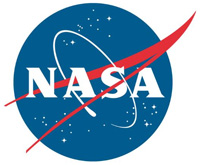 Pasadena, CA – The ASTERIA satellite, which was deployed into low-Earth orbit in November, is only slightly larger than a box of cereal, but it could be used to help astrophysicists study planets orbiting other stars.
Mission managers at NASA's Jet Propulsion Laboratory in Pasadena, California, recently announced that ASTERIA has accomplished all of its primary mission objectives, demonstrating that the miniaturized technologies on board can operate in space as expected.
«Read the rest of this article»
Written by Jeanette Kazmierczak
NASA's Goddard Space Flight Center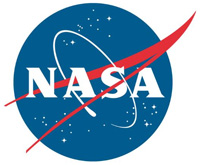 Greenbelt, MD – The first interstellar object ever seen in our solar system, named 'Oumuamua, is giving scientists a fresh perspective on the development of planetary systems. A new study by a team including astrophysicists at NASA's Goddard Space Flight Center in Greenbelt, Maryland, calculated how this visitor from outside our solar system fits into what we know about how planets, asteroids and comets form.
On October 19th, 2017, astronomers working with the NASA-funded Panoramic Survey Telescope and Rapid Response System (Pan-STARRS1) at the University of Hawaii spotted an object zipping through our solar system at a very high speed. Scientists at the Minor Planet Center, funded by NASA's Near-Earth Object Observations Program, confirmed it was the first object of interstellar origin that we've seen.
«Read the rest of this article»
Written by Christine Pulliam
Space Telescope Science Institute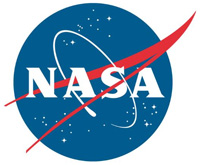 Baltimore, MD – Water is crucial for life, but how do you make water? Cooking up some H2O takes more than mixing hydrogen and oxygen. It requires the special conditions found deep within frigid molecular clouds, where dust shields against destructive ultraviolet light and aids chemical reactions. NASA's James Webb Space Telescope will peer into these cosmic reservoirs to gain new insights into the origin and evolution of water and other key building blocks for habitable planets.
A molecular cloud is an interstellar cloud of dust, gas, and a variety of molecules ranging from molecular hydrogen (H2) to complex, carbon-containing organics. Molecular clouds hold most of the water in the universe, and serve as nurseries for newborn stars and their planets.
«Read the rest of this article»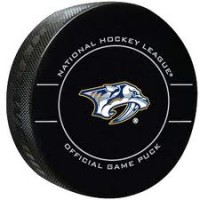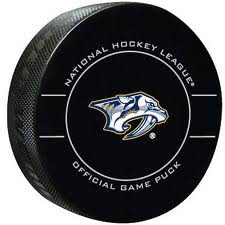 Nashville, TN – The Nashville Predators defeated the Dallas Stars 2-0 at Bridgestone Arena tonight, setting a franchise record for consecutive wins at 9 in a row.
Ryan Hartman scored the game winner after two lackluster periods at 5:33 of the third period when his backhanded shot went "top shelf" over Dallas goalie, Kari Lehtonen, for the 1-0 lead.
That was all the Predators would need on this night against the Stars, but for good measure, Nick Bonino scored an empty netter with 14 seconds remaining in regulation for the 2-0 final.
«Read the rest of this article»
Space Telescope Science Institute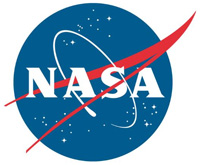 Baltimore, MD – Astronomers have used NASA's Hubble Space Telescope to make the most precise measurements of the expansion rate of the universe since it was first calculated nearly a century ago. Intriguingly, the results are forcing astronomers to consider that they may be seeing evidence of something unexpected at work in the universe.
That's because the latest Hubble finding confirms a nagging discrepancy showing the universe to be expanding faster now than was expected from its trajectory seen shortly after the big bang. Researchers suggest that there may be new physics to explain the inconsistency.
«Read the rest of this article»