Topic: state of tennessee
Austin Peay Sports Information Office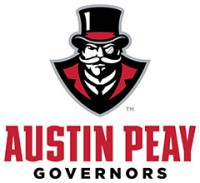 Clarksville, TN – For nearly seven decades, Governors Stadium has served as the home of Austin Peay State University football and track and field teams. But nothing in those 68 years compares to the stadium transformation that occurred since the 2013 Governors football campaign ended.
A ceremonial demolition of Governors Stadium began following the November 19th contest against Southeast Missouri. Despite the coldest winter in recent time, including ice conditions that shut down the University for three days, the construction crew lost just one day of work.
«Read the rest of this article»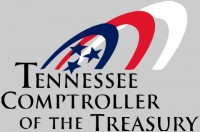 Nashville, TN – The State of Tennessee completed the sale of just over $190 million worth of general obligation bonds today at some of the lowest interest rates in Tennessee history.
The debt offering was sold in two series, consisting of Series A for $111,065,000 in tax-exempt bonds and Series B for $79,160,000 of tax-exempt refunding bonds. The combined true interest cost of the bonds is 2.99%. «Read the rest of this article»
Montgomery County, TN – On Tuesday, May 27th, Tennessee State Senator Mark Green presented Emergency Medical Services A-Shift with Proclamations from the State of Tennessee, along with state flags that have flown over the Capitol, for their heroism that he recently witnessed on an accident scene.
«Read the rest of this article»
Several Clarksville-Montgomery County Area Residents Selected to Serve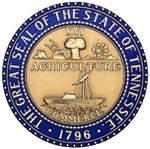 Nashville, TN – Tennessee Governor Bill Haslam today announced the appointments of 116 Tennesseans to 39 boards and commissions.
"I appreciate the commitment of these men and women and want to thank them for their willingness to serve the state," Haslam said. "Tennessee will be well represented on these boards and commissions."
Appointment terms are varied due to differing statutory requirements or term limits determined by specific qualifications.
«Read the rest of this article»
Low-Interest Loans Help Fund Infrastructure Improvements

Nashville, TN –  Tennessee Governor Bill Haslam and Department of Environment and Conservation Commissioner Bob Martineau on Wednesday announced that five communities, two utility districts and two water/wastewater authorities have been approved to receive more than $15.1 million in low-interest loans for water and wastewater infrastructure improvements.
"I am pleased to see local governments using this important program to help address critical drinking water and wastewater needs, making infrastructure improvements that will benefit the health of these communities and foster economic growth," Haslam said. «Read the rest of this article»

Clarksville, TN - The Bruner Gallery of the Customs House Museum greets visitors with a series of suspended "straight jackets". Using vintage fabrics, hospital baby blankets, and a wedding dress as the textiles, these jackets date the phases of a woman's life.
Surrounding walls at first glance appear to display whimsical pieces of children's clothes and trinkets housed in floating Petri dishes. The playfulness of objects in Family Ties invites you in but the messages expressed are much deeper, if not much darker.
«Read the rest of this article»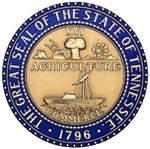 Clarksville, TN – On behalf of the Montgomery County delegation to the Tennessee General Assembly, State Representative Joe Pitts (D-67) presented a proclamation honoring and congratulating the management and members of the Clarksville Country Club on the occasion of their 100th anniversary.
"The Clarksville Country Club has been an important part of our community for a century," said Rep. Pitts. "This club has served as a place of joy and happiness for thousands of Clarksville families over the years, and I am grateful to the staff and members who have dedicated themselves to preserving this vital part of Clarksville's heritage."
«Read the rest of this article»
New HISET™ and Revised GED® Start in 2014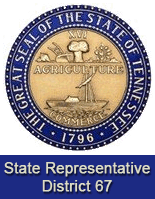 Nashville, TN – Beginning January 2nd, 2014, out-of-school youth and adults who are pursuing a high-school equivalency credential will have another test option to improve their earnings potential.
Tennesseans will have a choice of taking either the new 2014 GED® test or an alternative high school equivalency test designed by Educational Testing Services called HiSET™.
Tennessee is one of several states that are adopting the new test due to changes in the GED Exam.
«Read the rest of this article»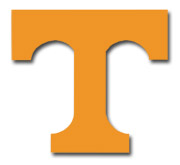 Knoxville, TN - The University of Tennessee's football season opener and Butch Jones' debut as head coach of the Vols will be televised on a pay-per-view basis across the state of Tennessee. Kickoff for the game on Saturday, August 31st vs. Austin Peay is scheduled for 6:00pm Eastern / 5:00pm Central.
The game will be available nationally on ESPN GamePlan and ESPN3, with a blackout in the State of Tennessee.
«Read the rest of this article»
Construction Scheduled to begin in August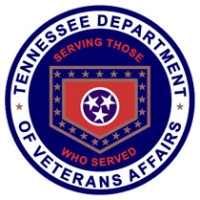 Nashville, TN – Tennessee Governor Bill Haslam and Department of Veterans Affairs Commissioner Many-Bears Grinder announced the upcoming construction for the Montgomery County Tennessee State Veterans Home.
Haslam was also joined by U.S. Senator Lamar Alexander (R-Tenn.), Speaker Pro Tem Curtis Johnson (R-Clarksville), Clarksville Mayor Kim McMillan, Montgomery County Mayor Carolyn Bowers, Tennessee State Veterans Homes Director Ed Harries and Tennessee State Veterans Homes Board Chairperson Mary Ross as well as several members of the Tennessee State Veterans Homes Board.
The new state veterans home will be located at 250 Arrowood Drive in Clarksville. Construction on the new site is scheduled to begin in August. «Read the rest of this article»