Topic: state of tennessee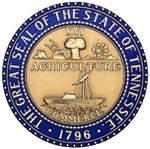 Clarksville, TN – On behalf of the Montgomery County delegation to the Tennessee General Assembly, State Representative Joe Pitts (D-67) presented a proclamation honoring and congratulating the management and members of the Clarksville Country Club on the occasion of their 100th anniversary.
"The Clarksville Country Club has been an important part of our community for a century," said Rep. Pitts. "This club has served as a place of joy and happiness for thousands of Clarksville families over the years, and I am grateful to the staff and members who have dedicated themselves to preserving this vital part of Clarksville's heritage."
«Read the rest of this article»
New HISET™ and Revised GED® Start in 2014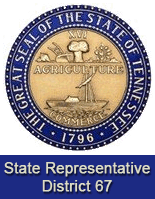 Nashville, TN – Beginning January 2nd, 2014, out-of-school youth and adults who are pursuing a high-school equivalency credential will have another test option to improve their earnings potential.
Tennesseans will have a choice of taking either the new 2014 GED® test or an alternative high school equivalency test designed by Educational Testing Services called HiSET™.
Tennessee is one of several states that are adopting the new test due to changes in the GED Exam.
«Read the rest of this article»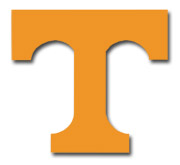 Knoxville, TN - The University of Tennessee's football season opener and Butch Jones' debut as head coach of the Vols will be televised on a pay-per-view basis across the state of Tennessee. Kickoff for the game on Saturday, August 31st vs. Austin Peay is scheduled for 6:00pm Eastern / 5:00pm Central.
The game will be available nationally on ESPN GamePlan and ESPN3, with a blackout in the State of Tennessee.
«Read the rest of this article»
Construction Scheduled to begin in August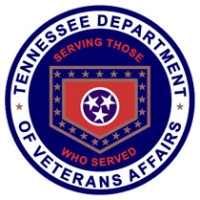 Nashville, TN – Tennessee Governor Bill Haslam and Department of Veterans Affairs Commissioner Many-Bears Grinder announced the upcoming construction for the Montgomery County Tennessee State Veterans Home.
Haslam was also joined by U.S. Senator Lamar Alexander (R-Tenn.), Speaker Pro Tem Curtis Johnson (R-Clarksville), Clarksville Mayor Kim McMillan, Montgomery County Mayor Carolyn Bowers, Tennessee State Veterans Homes Director Ed Harries and Tennessee State Veterans Homes Board Chairperson Mary Ross as well as several members of the Tennessee State Veterans Homes Board.
The new state veterans home will be located at 250 Arrowood Drive in Clarksville. Construction on the new site is scheduled to begin in August. «Read the rest of this article»

Clarksville, TN -  Just when you thought there wouldn't be any good news on the jobs front, comes the announcement of new jobs and a plant expansion in Clarksville/Montgomery County.
Akebono Brake Corporation, a subsidiary of Tokyo, Japan-based Akebono Brake Industry Co., Ltd., a global provider of advanced noise, vibration and harshness (NVH) and braking solutions to the world's automotive industry, announced on January 9, 2013 that it will be moving forward on an $82 million expansion of its Clarksville, TN location.  This will also mean approximately 94 additional jobs to the community. «Read the rest of this article»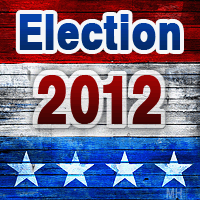 Cunningham, TN – Dr. Mark Green, the conservative Republican candidate for State Senate in District 22, spoke to a great crowd at the Lone Oak Picnic put on by Central Civitan Club.
Green spoke about jobs, the current state of the economy in the district and how the lack of infrastructure is holding back our community from growing.
«Read the rest of this article»
Montgomery County, TN – In an exclusive interview with Clarksville Online, Montgomery County Mayor Carolyn Bowers described former Montgomery County Animal Control Director, Karen Josephson, "A complete failure."
"We tried to get her to comply with requirements necessary in her department to no avail. We offered technical support to get more computerized, we encouraged her to spend the money in her budget to make improvements for the facility and the staff, but we got nowhere," Bowers claims. Mayor Bowers terminated Josephson on Monday, July 16th. «Read the rest of this article»
Montgomery County, TN – The Clarksville-Montgomery County Regional Planning Commission voted to hire Nashville attorney, H. Rowan Leathers III of the Nashville law firm Miller & Martin PLLC, to investigate an employee grievance filed by John Spainhoward against Mabel Larson, a member of the planning commission.
In a special called meeting on Wednesday, Clarksville City Attorney Lance Baker and Montgomery County Attorney Austin Peay gave three recommendations to the commission for their consideration.
«Read the rest of this article»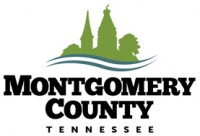 Montgomery County, TN – Montgomery County Government was recently awarded the Recreational Trails Program (RTP) grant from the State of Tennessee.
Of the $565,000 in grants awarded by the Environment and Conservation Department this week, Montgomery County received the largest award of $120,000. «Read the rest of this article»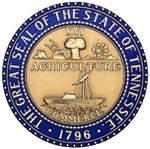 Nashville, TN – The State of Tennessee entered the capital markets and sold $546,655,000 worth of bonds this week – the largest sale in the state's history. Demand for the state's bonds was high among investors, a reflection of the state's strong credit ratings.
Earlier this month, Fitch and Moody's Investor Services, two of the country's major bond rating agencies, reaffirmed the state's AAA credit rating, which is the highest available. Standard and Poor's, the third major rating agency, reaffirmed the state's AA+ rating, which is the second highest rating available.  The state's high ratings reflect its debt level, which is one of the lowest in the country. «Read the rest of this article»