Topic: STEM
Free Family Fun, Science, Exhibitors, Giveaways and the Back to School Fashion Show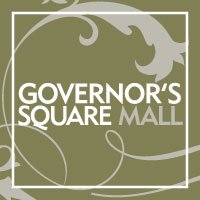 Clarksville, TN – The annual Back to School Fair at Governor's Square Mall is this Saturday, July 25th from 12:00pm-4:00pm. The event will include free fun and educational family entertainment, exhibitors, and the Back to School Fashion Show. Visit the DJ table in Dick's Court to register-to-win prizes and pick up a bag full of Back to School coupons from mall retailers (while supplies last).
Find out more about programs and services available through Navy Federal Credit Union, WorkForce Essentials' Drivers Ed program, Clarksville Cheer Extreme, Clarksville Dental Center, AFS-USA Exchange Students Program, the West Creek High School Criminal Justice Academy and register for dance, cheer, and football programs. «Read the rest of this article»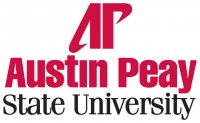 Clarksville, TN – While most college students spend their summers pool- or beachside, Austin Peay State University chemistry major Shelia Johnson will be taking advantage of a unique opportunity by learning alongside some of the region's brightest medical minds.
A chemistry major planning to pursue PharmD/PhD degrees upon graduation, Johnson is in her second summer as an Aspirnaut summer research intern at Vanderbilt Medical Center in Nashville, TN. «Read the rest of this article»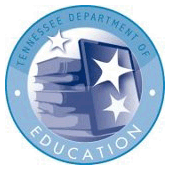 Nashville, TN – Education and industry leaders from across the state gathered this week to discuss how to build academic pathways that establish seamless connections between education and the workforce.
Tennessee has earned national recognition for forging critical relationships between education and economic development through Pathways Tennessee, the state's multi-agency initiative established in 2012, focused on providing rigorous education that leads to relevant careers.
«Read the rest of this article»

Montgomery County, TN – The Clarksville Montgomery County School System announces that Regina Lyle has been selected to serve as the principal of Northeast Elementary School, following Gina Biter's retirement.
«Read the rest of this article»

Montgomery County, TN – Clarksville Montgomery County School System announces that Marlon Heaston has been named principal of Kenwood Middle School.
Heaston has served as assistant principal at Northwest High School since 2013, where he also has served as the STEM and high school administrator.
«Read the rest of this article»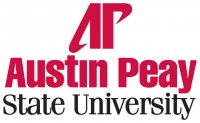 Clarksville, TN – On a gray January afternoon, Ihab Habib, Austin Peay State University associate professor of construction engineering technology, traveled to Nashville to inspect an elaborate waterslide. The slide's designers—fifth grade students at Croft Middle School—crowded around Habib, eager to explain the intricacies of their project.
"It was exciting for the students to design different slide structures and compete among one another," Habib said. «Read the rest of this article»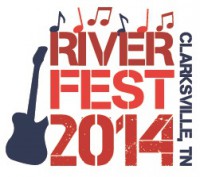 Clarksville, TN – The Riverfest Regatta, presented by U.S. Bank, is not your typical boat race. The boats racing down the Cumberland River at Saturday morning, September 6th were made of cardboard or plastic bottles along with a few other approved materials.
"We always enjoy the opportunity to sponsor city events," said Steve Kemmer of US Bank. "This is the eighth annual Riverfest Regatta, and we have been part of this event for the past several years! It's just a great way for us to give back to the community, and they have a lot of fun! The creativity is unbelievable."
«Read the rest of this article»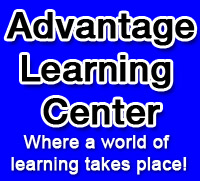 Clarksville, TN – This is the time of year that we are all thinking about "Education" and how to make it both beneficial and exciting for our students.  Advantage Learning Center has found the perfect program to combine the curiosity of learning with the excitement of investigation.
Advantage Learning Center provides a full home school tutorial program for students from K-12. 
Our program allows students to learn at their own pace using their individual learning style.  Because our mission is student focused, our programs evolve around the needs and interests of our students.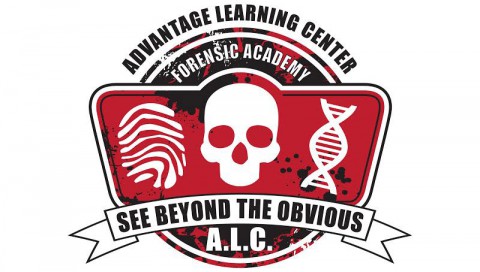 «Read the rest of this article»

Montgomery County, TN – Dr. B.J. Worthington, director of schools for the Clarksville-Montgomery County School System, has been chosen to serve in the first cohort of the Tennessee Science Technology Engineering and Math (STEM) Leadership Council.
«Read the rest of this article»
Written by Laura Niles
International Space Station Program Science Office and Public Affairs Office
NASA's Johnson Space Center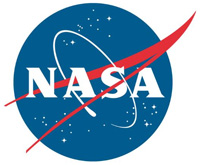 Houston, TX – While spiders were busy spinning webs in space, researchers on Earth weaved their knowledge of this activity into educational materials to inspire and motivate students.
Now, this free, Web-based guide is being re-released through Scholastic and Sony Pictures as curriculum for educators to leap on the excitement surrounding the release of the film, "The Amazing Spider-Man 2."
For those who may have missed it, this guide's inspiration came from real science using spiders in space.
And although the spiders were exposed to microgravity and radiation in space, they did not morph into mutants; rather, they adapted quite well and provided a biology lesson learned around the world.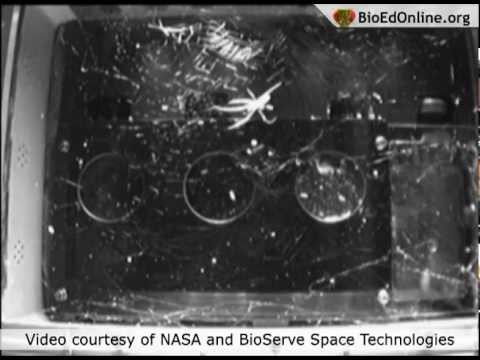 «Read the rest of this article»