Topic: STEM
Written by Bob Jacobs / Allard Beutel
NASA Headquarters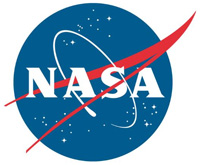 Washington, D.C. – In 2016, NASA drove advances in technology, science, aeronautics and space exploration that enhanced the world's knowledge, innovation, and stewardship of Earth.
"This past year marked record-breaking progress in our exploration objectives," said NASA Administrator Charles Bolden. "We advanced the capabilities we'll need to travel farther into the solar system while increasing observations of our home and the universe, learning more about how to continuously live and work in space, and, of course, inspiring the next generation of leaders to take up our Journey to Mars and make their own discoveries."
«Read the rest of this article»
Adventure Science Center to launch new holiday programming beginning November 26th

Nashville, TN – Adventure Science Center will kick off the holiday season with a brand new series, Winter Wonder Weekends, premiering November 26th and continuing every Saturday and Sunday through the holidays.
This exciting new programming will offer families a chance to play, create, and learn together while exploring amazing holiday-themed science. Innovative activities abound in a lineup that includes everything from toy dissection to igloo building to an investigation of holiday movie magic.
Winter Wonder Weekends Activities, 10:00am to 3:00pm, Saturdays and Sundays.
Please note: Not all activities may be available at each event day.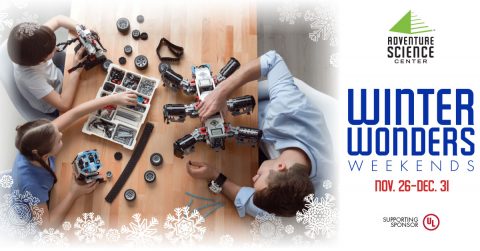 «Read the rest of this article»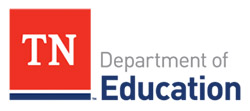 Nashville, TN – Tennessee Governor Bill Haslam announced that Tennessee students are the fastest improving in the nation in science, according to the 2015 National Assessment of Educational Progress (NAEP), commonly known as the Nation's Report Card.
The last time fourth and eighth grade students both took NAEP science was 2009, and the 2015 NAEP results show Tennessee is the only state to grow faster than the nation in both grades with Tennessee students doubling the average national growth.
«Read the rest of this article»
Written by Jay Levine, X-Press editor
NASA Armstrong Flight Research Center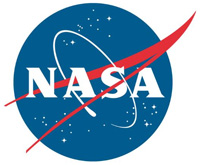 Edwards, CA – Some interns get coffee. Others might make copies. Not at NASA Armstrong Flight Research Center in California, where a group of students successfully flew a prototype of an aircraft that could one day fly in the Martian atmosphere and send its findings back to Earth.
Called the Preliminary Research Aerodynamic Design to Land on Mars, or Prandtl-M, the small, remotely piloted glider aircraft flew August 11th at Armstrong. It continues an effort that began last year with a mostly different group of students.
«Read the rest of this article»

Nashville, TN – Tennessee ranks No. 1 among U.S. states for advanced industry job growth since 2013, the Brookings Institution found in a newly released report.
From 2013 to 2015, Tennessee's advanced industry jobs increased by an average of 4.6 percent annually, according to Brookings, a Washington, D.C.-based think tank. With the highest percentage growth rate among U.S. states, Tennessee outpaced the national average of 2.46 percent annual advanced industry job growth.
«Read the rest of this article»

Montgomery County, TN – The Clarksville-Montgomery County School System (CMCSS) has selected three candidates to fill administrator positions for the upcoming school year.
Current assistant principal, Scott Wainwright, has been appointed to serve as the principal of New Providence Middle School.  Rossview Middle School teacher, Jenette Spurbeck, has been chosen as an assistant principal at Clarksville High School (CHS).  Richview Middle School (RIMS) teacher, Lisa Courson, has been selected as an assistant principal at RIMS.
«Read the rest of this article»
Written by Karin Fielder Weaver and Kelly C. Motes
Intellectually gifted teens are always on the lookout for extra challenges.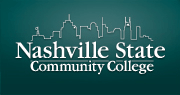 Nashville, TN – As most teenagers head to the pool for summer break, two of Nashville State Community College's youngest students, Hannah Motes, age 15, and Sebastian Motes, age 13, are getting ready to head off to a summer full of academic camps following their completion of more than 30 college credits.
These academically talented dual-enrollment students recently made the news by finishing their first year at Nashville State Community College (NSCC). Hannah began attending NSCC in June 2015 at the age of 14. To date, she has completed 38 college credits, with a cumulative college GPA of 3.45.
«Read the rest of this article»
Tennessee State Representative Curtis Johnson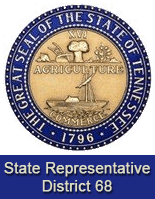 Nashville, TN – The 109th Tennessee General Assembly adjourned on April 22nd, 2016 to become a part of Tennessee history with passage of major legislation to reduce crime, cut tax burdens, spur job growth, accelerate the state's success in K-12 education, boost the number of college graduates, curb drug abuse and curtail drunk driving.
State lawmakers also passed significant legislation to ease traffic congestion, reduce child abuse, aid farmers, increase access to healthcare and medication, increase voter participation and provide a safer environment for the elderly.
Following, please find a copy of some of the highlights of this year's legislative action.
«Read the rest of this article»

Montgomery County, TN – The Clarksville-Montgomery County School System (CMCSS) will be offering four different academy-themed camps for students this summer.
They include: a STEM Exploration Camp at Kenwood High School; a Create Workshop at Rossview High School; a MediCamp at Northwest High School; and an Ag Summer Camp at Montgomery Central High School.
All of the three-day camps are $40.00 each.
«Read the rest of this article»

Clarksville, TN – The Austin Peay State University (APSU) Office of Career Services will host a Science, Technology, Engineering and Math (STEM) Career Day, along with a Health Professional Career Day, from 1:00pm-4:00pm on April 4th, in the Morgan University Center Ballroom.
«Read the rest of this article»