Topic: STEM

Montgomery County, TN – The Clarksville-Montgomery County School System (CMCSS) has selected three candidates to fill administrator positions for the upcoming school year.
Current assistant principal, Scott Wainwright, has been appointed to serve as the principal of New Providence Middle School.  Rossview Middle School teacher, Jenette Spurbeck, has been chosen as an assistant principal at Clarksville High School (CHS).  Richview Middle School (RIMS) teacher, Lisa Courson, has been selected as an assistant principal at RIMS.
«Read the rest of this article»
Written by Karin Fielder Weaver and Kelly C. Motes
Intellectually gifted teens are always on the lookout for extra challenges.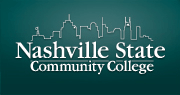 Nashville, TN – As most teenagers head to the pool for summer break, two of Nashville State Community College's youngest students, Hannah Motes, age 15, and Sebastian Motes, age 13, are getting ready to head off to a summer full of academic camps following their completion of more than 30 college credits.
These academically talented dual-enrollment students recently made the news by finishing their first year at Nashville State Community College (NSCC). Hannah began attending NSCC in June 2015 at the age of 14. To date, she has completed 38 college credits, with a cumulative college GPA of 3.45.
«Read the rest of this article»
Tennessee State Representative Curtis Johnson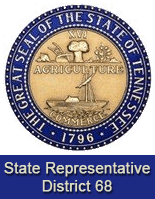 Nashville, TN – The 109th Tennessee General Assembly adjourned on April 22nd, 2016 to become a part of Tennessee history with passage of major legislation to reduce crime, cut tax burdens, spur job growth, accelerate the state's success in K-12 education, boost the number of college graduates, curb drug abuse and curtail drunk driving.
State lawmakers also passed significant legislation to ease traffic congestion, reduce child abuse, aid farmers, increase access to healthcare and medication, increase voter participation and provide a safer environment for the elderly.
Following, please find a copy of some of the highlights of this year's legislative action.
«Read the rest of this article»

Montgomery County, TN – The Clarksville-Montgomery County School System (CMCSS) will be offering four different academy-themed camps for students this summer.
They include: a STEM Exploration Camp at Kenwood High School; a Create Workshop at Rossview High School; a MediCamp at Northwest High School; and an Ag Summer Camp at Montgomery Central High School.
All of the three-day camps are $40.00 each.
«Read the rest of this article»

Clarksville, TN – The Austin Peay State University (APSU) Office of Career Services will host a Science, Technology, Engineering and Math (STEM) Career Day, along with a Health Professional Career Day, from 1:00pm-4:00pm on April 4th, in the Morgan University Center Ballroom.
«Read the rest of this article»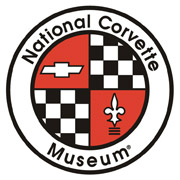 Bowling Green, KY – Two years ago, on February 12th, 2014, many people across the globe woke up to some startling news – a sinkhole had opened up inside the National Corvette Museum in Bowling Green, Kentucky, and eight Corvettes were laying at the bottom of it.
Fortunately, the cars and building were the only things damaged as it occurred in the early morning hours before anyone was in the Museum. The story captivated those who watched it, and while the Museum initially planned to put the past behind them, the interest in the sinkhole and damaged Corvettes was undeniable.
«Read the rest of this article»

Clarksville, TN – If you live or attend high school in a county outside of Tennessee that is within a 250-mile radius of Austin Peay State University, then you qualify for a discounted tuition rate for both undergraduate and graduate programs at Austin Peay.
High school students who have a 22 ACT (or 1020 SAT) or higher are eligible for an additional Provost Scholarship, bringing tuition rates within a few dollars of the University's in-state rate.
«Read the rest of this article»
Free Family Fun, Science, Exhibitors, Giveaways and the Back to School Fashion Show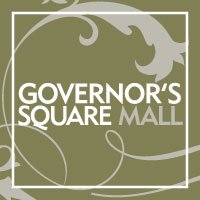 Clarksville, TN – The annual Back to School Fair at Governor's Square Mall is this Saturday, July 25th from 12:00pm-4:00pm. The event will include free fun and educational family entertainment, exhibitors, and the Back to School Fashion Show. Visit the DJ table in Dick's Court to register-to-win prizes and pick up a bag full of Back to School coupons from mall retailers (while supplies last).
Find out more about programs and services available through Navy Federal Credit Union, WorkForce Essentials' Drivers Ed program, Clarksville Cheer Extreme, Clarksville Dental Center, AFS-USA Exchange Students Program, the West Creek High School Criminal Justice Academy and register for dance, cheer, and football programs. «Read the rest of this article»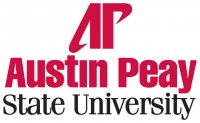 Clarksville, TN – While most college students spend their summers pool- or beachside, Austin Peay State University chemistry major Shelia Johnson will be taking advantage of a unique opportunity by learning alongside some of the region's brightest medical minds.
A chemistry major planning to pursue PharmD/PhD degrees upon graduation, Johnson is in her second summer as an Aspirnaut summer research intern at Vanderbilt Medical Center in Nashville, TN. «Read the rest of this article»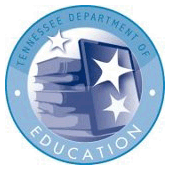 Nashville, TN – Education and industry leaders from across the state gathered this week to discuss how to build academic pathways that establish seamless connections between education and the workforce.
Tennessee has earned national recognition for forging critical relationships between education and economic development through Pathways Tennessee, the state's multi-agency initiative established in 2012, focused on providing rigorous education that leads to relevant careers.
«Read the rest of this article»