Topic: STEM

Montgomery County, TN – Dr. B.J. Worthington, director of schools for the Clarksville-Montgomery County School System, has been chosen to serve in the first cohort of the Tennessee Science Technology Engineering and Math (STEM) Leadership Council.
«Read the rest of this article»
Written by Laura Niles
International Space Station Program Science Office and Public Affairs Office
NASA's Johnson Space Center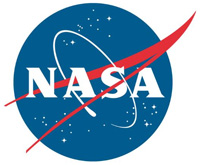 Houston, TX – While spiders were busy spinning webs in space, researchers on Earth weaved their knowledge of this activity into educational materials to inspire and motivate students.
Now, this free, Web-based guide is being re-released through Scholastic and Sony Pictures as curriculum for educators to leap on the excitement surrounding the release of the film, "The Amazing Spider-Man 2."
For those who may have missed it, this guide's inspiration came from real science using spiders in space.
And although the spiders were exposed to microgravity and radiation in space, they did not morph into mutants; rather, they adapted quite well and provided a biology lesson learned around the world.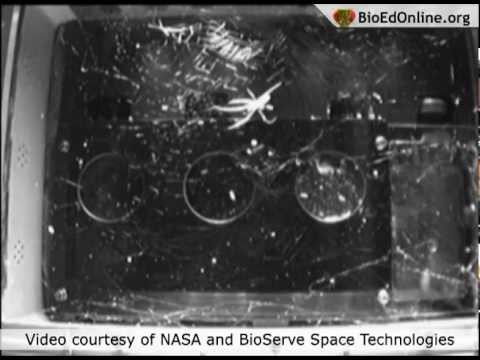 «Read the rest of this article»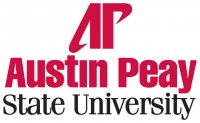 Clarksville, TN – Austin Peay State University is now offering one-on-one tutoring to the general public through the University's Academic Support Center. Sessions are $15.00 an hour and are held in the Writing Center, located on the main floor of APSU's Woodward Library.
The tutors, who are APSU students, offer assistance in their fields of study and cover a wide variety of topics, with extensive offerings in science, technology, engineering and mathematics (STEM) areas. «Read the rest of this article»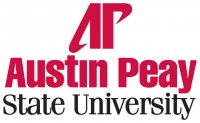 Clarksville, TN – When future generations look back on the history of Austin Peay State University, the year 2013 will likely be remembered as a pivotal time in the University's development.
In the last 12 months, the campus has changed tremendously, both in terms of its layout and its notoriety. New, state-of-the-art buildings are welcoming new students, and even the President of the United States is talking about APSU.
As the University community looks ahead to another big year, here are some of the top stories that defined Austin Peay in 2013.
«Read the rest of this article»

Clarksville, TN - When Austin Peay State University women's basketball team hosts Middle Tennessee, the crowd won't just be there for a basketball game.
The 11:00am, Wednesday tip-off will bely a day-long Education Day initiative at the Dunn Center, with Austin Peay athletics partnered with Clarksville-Montgomery County School System's STEM Education Coalition, a nation-wide organization aiming to improve the way student's learn science, mathematics, technology and engineering.
«Read the rest of this article»

Montgomery County, TN – On Thursday morning, October 10th, Moore Magnet Elementary School became the first school to become Clarksville-Montgomery County Green Certified.
«Read the rest of this article»

Clarksville, TN – With the grant awarded to the STEM Academy at Kenwood High School and Middle College High School, the fall semester at Austin Peay State University kicks off with 170 CMCSS students who will be transitioning into college via dual enrollment.
More impressively, they are doing so without incurring any personal expense.
To honor these students, CMCSS is hosting a STEM Academy/ Middle College Dual-Enrollment Welcoming Convocation on Thursday, August 22nd at 1:00pm in the Ballroom of the Morgan University Center at APSU. «Read the rest of this article»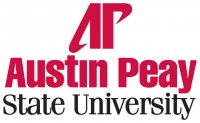 Clarksville, TN – APSU's chief academic official, Dr. Tristan Denley who currently serves as Provost, has informed the campus community that he has accepted a position with the Tennessee Board of Regents (TBR) as Vice Chancellor for Academic Affairs, pending an official vote by the TBR.
Tentative plans are for Denley to begin in his new role with TBR in August.
«Read the rest of this article»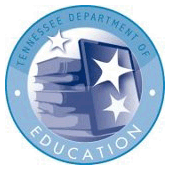 Nashville, TN – The Tennessee Department of Education announced that students across the state performed better on the 2013 Tennessee Comprehensive Assessment Program (TCAP) than the previous year, marking three consecutive years of continued improvement.
For the first time since the state implemented more rigorous standards in 2009, more than half of students in grades 3-8 are on grade level in every TCAP Achievement subject, reaching higher levels of proficiency in 2013 on 22 of 24 tested subjects than in 2012.

«Read the rest of this article»

Nashville, TN – The Clarksville-Montgomery County School System has received a $40,000 grant to pay for STEM Academy and Middle College High School's students' fees for dual enrollment in college courses.
The Tennessee College Access and Success Network awarded a total of $412,426 this week to six schools, two higher education institutions and four nonprofits in its third annual grant competition, raising the total amount of Race to the Top funds awarded by the Network to more than $1.6 million. «Read the rest of this article»