Topic: STEM

Clarksville, TN – As part of the ongoing PeayClipse lecture series, Austin Peay State University senior physics student Jacob Robertson will present a talk titled, "Total Solar Eclipse: Nature's Stellar Coincidence."
The talk will take place at 7:00pm, Saturday, August 19th, 2017 in Liberty Park, prior to the evening's featured film, "Space Jam."
«Read the rest of this article»

Clarksville, TN – In the next decade, analysts predict that Amazon, Apple, Google or Tesla will become the world's first trillion-dollar, publicly traded company.
The astounding growth of these companies—Barclays predicts Amazon will triple its revenue by 2027—is leading many to argue that America's economic future has become dependent on STEM (Science, Technology, Engineering and Mathematics) education.
«Read the rest of this article»
Written by Mark Rankin
U.S. Army Corps of Engineers, Nashville District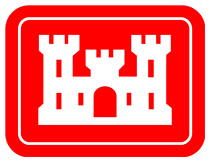 Ashland City, TN – A team of engineering professionals from the U.S. Army Corps of Engineers Nashville District welcomed a group of Science, Technology, Engineering and Math summer camp students today for an overview of Corps careers and tour of the Cheatham Lock and Dam.
Corps subject matter experts who work at the Cheatham Lake, and the Lock and Dam within the fields of science, technology, engineering and math, and natural resources, shared their job experience with 14 students and three teachers attending a STEM summer camp sponsored by the Clement Railroad Hotel Museum in Dickson, Tennessee, during their visit.
«Read the rest of this article»

Montgomery County, TN – Clarksville Montgomery County School Systems has announced that Burt Elementary School has received a $5,000 Lowe's Toolbox for Education grant for their outdoor classroom project. This grant and support from Lowe's on Madison Street is providing students with life lessons that connect with their curriculum.
"The inspiration for implementing these gardens at Burt developed from our desire to create an outdoor space that would allow hands-on learning opportunities for our students who might otherwise never have a chance to dig in the dirt, plant a seed, and watch it grow," stated Haven Bowles, school counselor and co-coordinator of the outdoor learning space.
«Read the rest of this article»
Tennessee Employment and Average Wages Increase 2015 to 2016

Nashville, TN – Today, the Tennessee Department of Labor and Workforce Development (TDLWD), in cooperation with the United States Bureau of Labor Statistics, released occupational employment and wage information for 2016.
Using statistical data reported by employers across Tennessee, TDLWD analyzed information for 754 occupations in Tennessee, along with 14 metropolitan and nonmetropolitan areas across the state.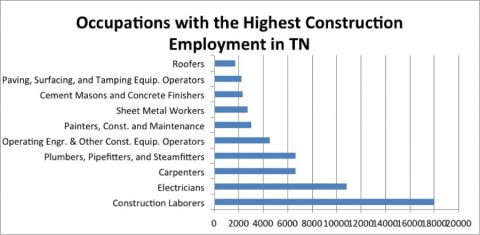 «Read the rest of this article»
Written by Bob Jacobs / Allard Beutel
NASA Headquarters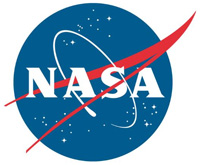 Washington, D.C. – In 2016, NASA drove advances in technology, science, aeronautics and space exploration that enhanced the world's knowledge, innovation, and stewardship of Earth.
"This past year marked record-breaking progress in our exploration objectives," said NASA Administrator Charles Bolden. "We advanced the capabilities we'll need to travel farther into the solar system while increasing observations of our home and the universe, learning more about how to continuously live and work in space, and, of course, inspiring the next generation of leaders to take up our Journey to Mars and make their own discoveries."
«Read the rest of this article»
Adventure Science Center to launch new holiday programming beginning November 26th

Nashville, TN – Adventure Science Center will kick off the holiday season with a brand new series, Winter Wonder Weekends, premiering November 26th and continuing every Saturday and Sunday through the holidays.
This exciting new programming will offer families a chance to play, create, and learn together while exploring amazing holiday-themed science. Innovative activities abound in a lineup that includes everything from toy dissection to igloo building to an investigation of holiday movie magic.
Winter Wonder Weekends Activities, 10:00am to 3:00pm, Saturdays and Sundays.
Please note: Not all activities may be available at each event day.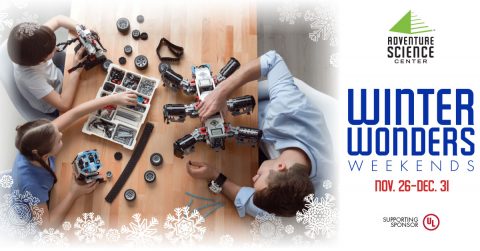 «Read the rest of this article»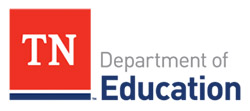 Nashville, TN – Tennessee Governor Bill Haslam announced that Tennessee students are the fastest improving in the nation in science, according to the 2015 National Assessment of Educational Progress (NAEP), commonly known as the Nation's Report Card.
The last time fourth and eighth grade students both took NAEP science was 2009, and the 2015 NAEP results show Tennessee is the only state to grow faster than the nation in both grades with Tennessee students doubling the average national growth.
«Read the rest of this article»
Written by Jay Levine, X-Press editor
NASA Armstrong Flight Research Center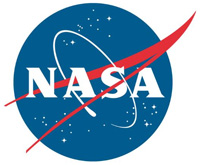 Edwards, CA – Some interns get coffee. Others might make copies. Not at NASA Armstrong Flight Research Center in California, where a group of students successfully flew a prototype of an aircraft that could one day fly in the Martian atmosphere and send its findings back to Earth.
Called the Preliminary Research Aerodynamic Design to Land on Mars, or Prandtl-M, the small, remotely piloted glider aircraft flew August 11th at Armstrong. It continues an effort that began last year with a mostly different group of students.
«Read the rest of this article»

Nashville, TN – Tennessee ranks No. 1 among U.S. states for advanced industry job growth since 2013, the Brookings Institution found in a newly released report.
From 2013 to 2015, Tennessee's advanced industry jobs increased by an average of 4.6 percent annually, according to Brookings, a Washington, D.C.-based think tank. With the highest percentage growth rate among U.S. states, Tennessee outpaced the national average of 2.46 percent annual advanced industry job growth.
«Read the rest of this article»