Topic: Stewart County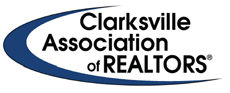 Clarksville, TN – The Clarksville Association of Realtors® (CAR) reports that the average number of properties for sale for September was 17.4% fewer than September 2015.
In September, there were 1800 properties for sale, while in September 2015, there were 2142 available properties.
«Read the rest of this article»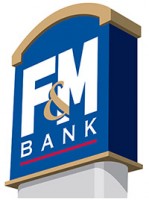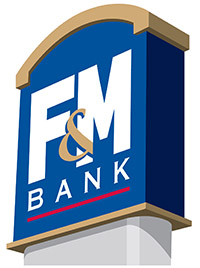 Clarksville, TN – For the 13th consecutive year, F&M Bank holds the top position in Montgomery County's market share of deposits, according to the FDIC annual summary of insured deposits published last Friday (September 30th).  F&M also retained its top position in Stewart County, a ranking it achieved in 2015.
Annual market share reports are based on FDIC-insured deposits of banks and thrifts through June 30th, and includes 11 financial institutions in Montgomery County and three in Stewart County.
«Read the rest of this article»

Clarksville, TN – Art can be seen as a window into the world, and Austin Peay State University art and biology double major Nicole Santoyo's recent work has done that, offering a look into a familiar world through the lenses of an unfamiliar visitor.
Santoyo was awarded a 2015-16 Presidential Research Scholarship (PRS) for her presentation, titled "Southern Epic: Addressing Contemporary Tennessean Life," a series of oil paintings addressing what she saw as a misrepresentation of the South; namely, a tendency to focus on presenting life in states like Tennessee as more idyllic and glamorous than the reality.
«Read the rest of this article»

Clarksville, TN – On Wednesday, September 7th, there will be a multi-employer job fair held at the Clarksville-Montgomery Public Library from 10:00am until 2:00pm.
The Library is partnering with Goodwill Career Solutions for a multi-employer job fair. There will be over 20 employers with 700+ openings. Bring your resume, photo ID and Social Security Card or birth certificate. Please dress for success and be ready to interview.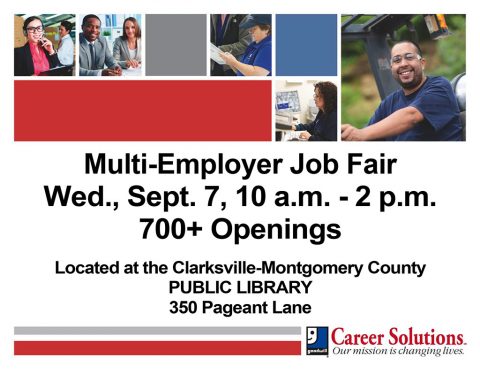 «Read the rest of this article»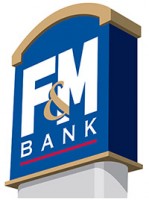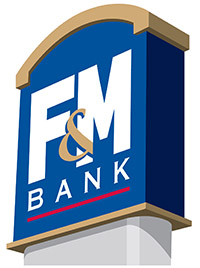 Clarksville, TN – F&M Bank is pleased to announce the rollout of its new CardValet® program for cardholders who want to manage their debit card through their mobile devices.
With the new F&M CardValet Mobile App, customers can control card spending on the go.
It is simple, download CardValet from Google Play™ or the App StoreSM and immediately begin enjoying it's features.
«Read the rest of this article»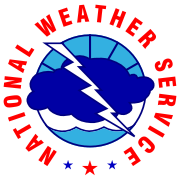 Nashville, TN – The National Weather Service (NWS) says hazardous weather is possible today for Clarksville-Montgomery County and parts of Middle Tennessee.
There is a 40 percent chance of showers and thunderstorms. A few storms may become strong to severe, especially West of Interstate 65.
The main threat will be damaging straight line winds and localized flooding through 9:00pm.
«Read the rest of this article»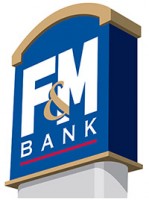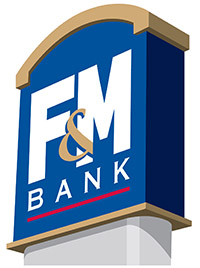 Clarksville, TN – F&M Bank was the first Mortgage lender in Tennessee approved to offer the Tennessee Housing Development Agency's (THDA) "Take Credit" program.  Take Credit is a Mortgage Credit Certificate (MCC) program authorized by Congress in the 1984 Tax Reform Act.
A MCC is a not loan, it is applied for with a mortgage and permits eligible homebuyers to take a federal tax credit up to $2,000 maximum per year based on the mortgage interest paid by the homebuyer.
«Read the rest of this article»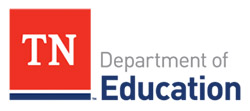 Nashville, TN – The Tennessee Department of Education released today the 2015-16 Tennessee Teacher Leader Guidebook, which highlights 15 unique and innovative teacher leader models developed by districts across the state that provide clear pathways to leverage the power and potential of teacher leader development.
In 2011, the Tennessee State Board of Education adopted the Teacher Leader Model Standards, which provide a cohesive, transparent set of skills and competencies to guide and encourage the development of teacher leaders.
«Read the rest of this article»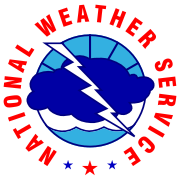 Nashville, TN – The National Weather Service has issued a flash flood watch which is in effect until 1:00am tonight for areas generally along and north of a line from Waynesboro to Woodbury to Jamestown. This includes the Clarksville-Montgomery County.
Widespread showers and thunderstorms expected through tonight which will lead to locally heavy rainfall of 2 to 4 inches with higher amounts. Intense rainfall rates may lead to several inches of rain in a short amount of time.
«Read the rest of this article»
Mary Beth Edwards and Tyler James Keatts of Stewart County elected Teen Tobacco-Free Ambassadors.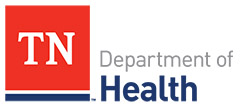 Sevierville, TN – More than 400 teens from across Tennessee gathered at the Sevierville Convention Center July 17th-19th, 2016 to take part in the Tennessee Department of Health's first-ever FACT Summit, a statewide tobacco prevention conference for youth. "FACT" stands for "Free and Clear Tennessee," envisioning a state free of tobacco and nicotine addiction where everyone enjoys clear air.
The FACT Summit provided a forum for participants representing 51 Tennessee counties to create a youth-led movement of peer-to-peer education and advocacy for prevention of tobacco and nicotine addiction across Tennessee.
«Read the rest of this article»