Topic: Stolen Property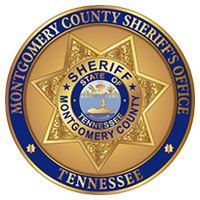 Clarksville, TN – The Montgomery County Sheriff's Office recovered over $10,000 in stolen property during an investigation into credit card fraud.
Items recovered include four sonic firearms cleaners, underground cable locator, dehumidifier, professional level sets, pizza cooker, industrial heaters, medical equipment, air pumps, electronics, and numerous other items. A total 44 packages were recovered.
During the course of the investigation into the fraudulent credit card charges, investigators discovered criminals were using a reshipping scam to move the stolen merchandise.
«Read the rest of this article»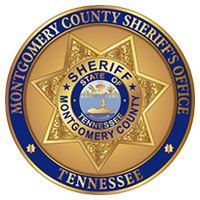 Clarksville, TN – Investigators and deputies with the Montgomery County Sheriff's Office have recovered nearly $250,000 in stolen property in six separate theft cases.
Four all-terrain vehicles were recovered on May 3rd, 2017 on Hampton Station Road. The ATV's were stolen from a residence in Clarksville. The property is valued at $10,000. Three juveniles have been taken into custody in connection with the thefts.
A skid steer was recovered on April 28th, 2017 on Monticello Trace. The items were stolen from a business in Clarksville. The property is valued at $80,000.
«Read the rest of this article»

Clarksville, TN – Investigators with the Montgomery County Sheriff's Office (MCSO) have recovered over $1500 worth of stolen property taken from multiple vehicles.
Seventeen vehicles were burglarized sometime between Sunday evening and early Monday morning in the Farmington Subdivision.
Stolen items included iPads, cell phones, gift cards, cash, credit cards, keys, personal products, household items, clothing, jewelry, wallets, coins, and ID's.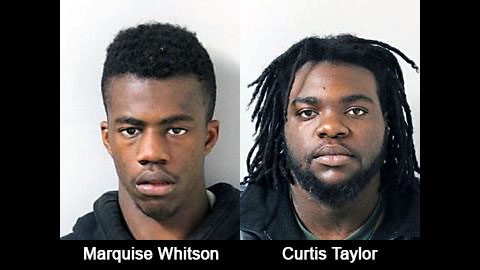 «Read the rest of this article»

Montgomery County, TN – Teamwork between Montgomery County Sheriff's patrol, criminal investigations and K9 units early this morning led to the immediate recovery of stolen property from an aggravated burglary and the discovery of child abuse.
Just after midnight, Deputy Shanna Grice responded to a call on Kay Road where the victim said he had possibly noticed his neighbor, Richard Allen, 32, run from his back yard. Deputies noticed that the home, two garden sheds and a vehicle had been burglarized.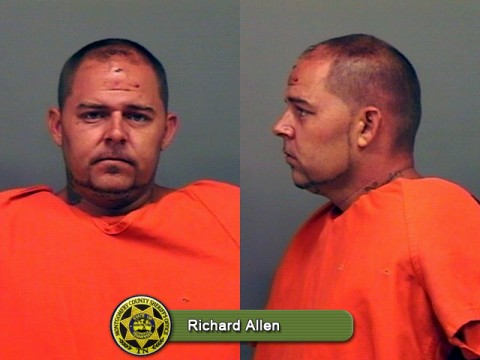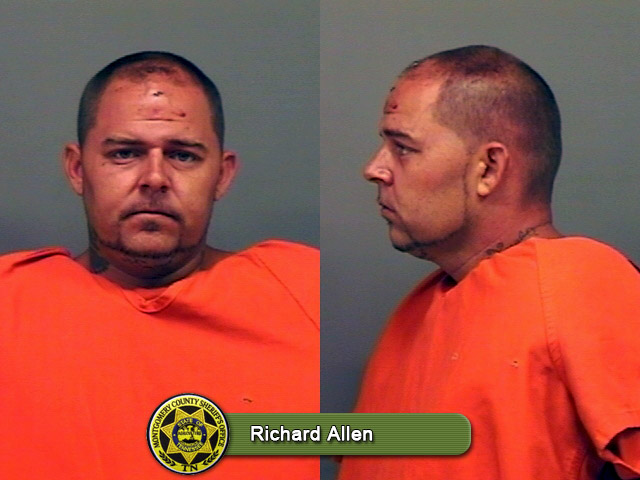 «Read the rest of this article»

Clarksville, TN – Clarksville Police have charged an adult and juvenile, for a series of purse thefts which occurred between October and December 2012.
The pair of thieves would watch for unsuspecting shoppers to leave their purse unattended, pick it up, and exit the store with the stolen purse. They would quickly utilize the victims' credit cards before they could be cancelled, to purchase gift cards.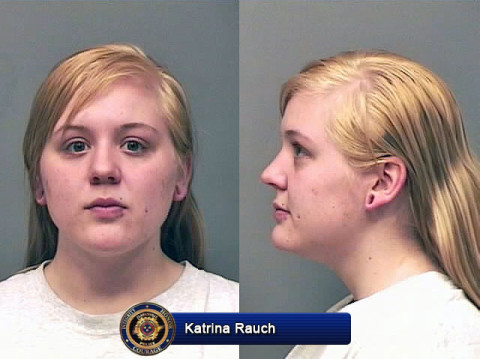 «Read the rest of this article»

Clarksville, TN – Clarksville Police have worked diligently to locate the owners of stolen property which was recovered after responding to High Point Road to take a runaway juvenile report.
On January 4th, 2013, Officer Sean Walden responded to a High Point Road address to take a runaway report on a 17 year old juvenile. While he was at the house, the foster parents found property which did not belong to anyone residing at the High Point Road residence. «Read the rest of this article»

Clarksville, TN – Clarksville Police are trying to locate the owner(s) of 22 abandoned, wrapped Christmas presents. On December 19th, around 8:00am, Officer Buddy Gillespie responded to a suspicious activity call in the area of Burlington Court.
When he arrived, he found different items laying on the ground. Some of the property was identified as being taken from a couple of vehicle burglaries, but the origin of the 22 presents is still a mystery. The presents had names on them and appeared to have been partially opened to check the contents and then discarded.
 
Police would like to return the presents to the rightful owners. Anyone who believes this may be their property and can identify the contents is asked to call the Clarksville Police Department, 931.648.0656, ext 4000.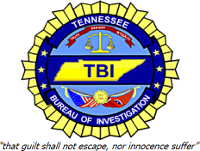 Nashville, TN – The Tennessee Bureau of Investigation today released the 2010 Crime in Tennessee report which showed a 2.6% decrease in overall crimes reported in Tennessee from 2009. This is the third year in a row that reported offenses decreased when compared with the previous year. This is the tenth year the Crime Statistics Unit within TBI has published the annual Crime in Tennessee report. 
For the 2010 calendar year, 582,134 Group A offenses were reported compared with 603,308 in 2009 with the largest majority of crimes being committed against property. Crimes in all three categories, against persons, property and society all decreased. With an estimated population of more than 6.3 million people, Tennessee has seen crime drop a total of just over 7% since 2008.  «Read the rest of this article»