Topic: Sun
NASA Headquarters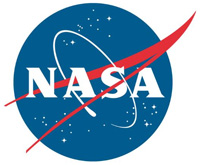 Washington, D.C. – The Sun rose on NASA's solar-powered Mars rover Opportunity for the 5,000th time on Saturday, sending rays of energy to a golf-cart-size robotic field geologist that continues to provide revelations about the Red Planet.
"Five thousand sols after the start of our 90-sol mission, this amazing rover is still showing us surprises on Mars," said Opportunity Project Manager John Callas, of NASA's Jet Propulsion Laboratory, Pasadena, California.
«Read the rest of this article»
NASA Headquarters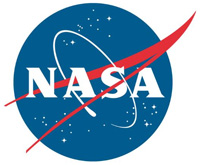 Washington, D.C. – NASA's Mars Reconnaissance Orbiter (MRO) has begun extra stargazing to help the space agency accomplish advances in Mars exploration over the next decade.
The spacecraft already has worked more than double its planned mission life since launch in 2005. NASA plans to keep using it past the mid-2020s. Increased reliance on a star tracker, and less on aging gyroscopes, is one way the mission is adapting to extend its longevity. Another step is wringing more useful life from batteries. The mission's extended service provides data relay from assets on Mars' surface and observations with its science instruments, despite some degradation in capabilities.
«Read the rest of this article»
NASA's Jet Propulsion Laboratory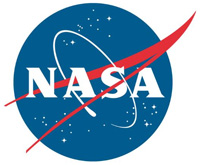 Pasadena, CA – The seven Earth-size planets of TRAPPIST-1 are all mostly made of rock, with some having the potential to hold more water than Earth, according to a new study published in the journal Astronomy and Astrophysics.
The planets' densities, now known much more precisely than before, suggest that some planets could have up to 5 percent of their mass in water — which is 250 times more than the oceans on Earth.
The form that water would take on TRAPPIST-1 planets would depend on the amount of heat they receive from their star, which is a mere 9 percent as massive as our Sun.
«Read the rest of this article»
Written by Miles Hatfield
NASA's Goddard Space Flight Center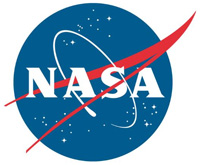 Greenbelt, MD – On January 20th, 2018, amateur astronomer Scott Tilley detected an unexpected signal coming from what he later postulated was NASA's long-lost IMAGE satellite, which had not been in contact since 2005.
On January 30th, NASA — along with help from a community of IMAGE scientists and engineers — confirmed that the signal was indeed from the IMAGE spacecraft. Whatever the next steps for IMAGE may be, the mission's nearly six years in operation provided robust research about the space around Earth that continue to guide science to this day.
«Read the rest of this article»
Written by Elizabeth Zubritsky
NASA's Goddard Space Flight Center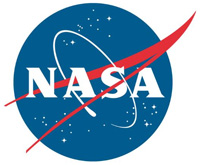 Greenbelt, MD – Like the waistband of a couch potato in midlife, the orbits of planets in our solar system are expanding. It happens because the Sun's gravitational grip gradually weakens as our star ages and loses mass. Now, a team of NASA and MIT scientists has indirectly measured this mass loss and other solar parameters by looking at changes in Mercury's orbit.
The new values improve upon earlier predictions by reducing the amount of uncertainty. That's especially important for the rate of solar mass loss, because it's related to the stability of G, the gravitational constant. Although G is considered a fixed number, whether it's really constant is still a fundamental question in physics.
«Read the rest of this article»
NASA's Ames Research Center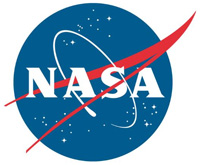 Moffett Field, CA – To have a full picture of the lives of massive stars, researchers need to study them in all stages – from when they're a mass of unformed gas and dust, to their often dynamic end-of-life explosions.
NASA's flying telescope, the Stratospheric Observatory for Infrared Astronomy, or SOFIA, is particularly well-suited for studying the pre-natal stage of stellar development in star-forming regions, such as the Tarantula Nebula, a giant mass of gas and dust located within the Large Magellanic Cloud, or LMC.
«Read the rest of this article»
Written by Samson Reiny
NASA's Earth Science News Team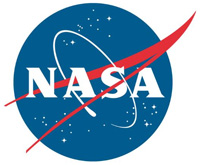 Washington, D.C. – For the first time, scientists have shown through direct observations of the ozone hole by a satellite instrument, built by NASA's Jet Propulsion Laboratory in Pasadena, California, that levels of ozone-destroying chlorine are declining, resulting in less ozone depletion.
Measurements show that the decline in chlorine, resulting from an international ban on chlorine-containing human-produce chemicals called chlorofluorocarbons (CFCs), has resulted in about 20 percent less ozone depletion during the Antarctic winter than there was in 2005 — the first year that measurements of chlorine and ozone during the Antarctic winter were made by NASA's Aura satellite.
«Read the rest of this article»
Written by Francis Reddy
NASA's Goddard Space Flight Center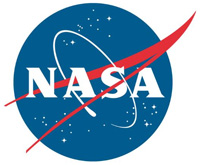 Greenbelt, MD – A team of U.S. astronomers studying the star RZ Piscium has found evidence suggesting its strange, unpredictable dimming episodes may be caused by vast orbiting clouds of gas and dust, the remains of one or more destroyed planets.
"Our observations show there are massive blobs of dust and gas that occasionally block the star's light and are probably spiraling into it," said Kristina Punzi, a doctoral student at the Rochester Institute of Technology (RIT) in New York and lead author of a paper describing the findings. "Although there could be other explanations, we suggest this material may have been produced by the break-up of massive orbiting bodies near the star."
«Read the rest of this article»
Written by Jen Rae Wang / Allard Beutel
NASA Headquarters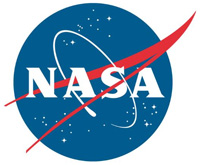 Washington, D.C. – The Moon became a key focus point for NASA in 2017, whether it was blocking out the Sun during one of the most-viewed events in U.S. history, or reinvigorating the agency's human space exploration plans.
One of the numerous NASA-related activities and actions the Trump Administration did in 2017 was to reconstitute the National Space Council. During its first meeting on October 5th, Vice President Mike Pence directed NASA to develop a plan to help extend human exploration across our solar system, and return astronauts to the Moon in preparation for human missions to Mars and other destinations.
«Read the rest of this article»
Written by Elizabeth Landau
NASA's Jet Propulsion Laboratory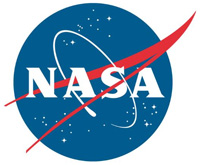 Pasadena, CA – Our solar system now is tied for most number of planets around a single star, with the recent discovery of an eighth planet circling Kepler-90, a Sun-like star 2,545 light years from Earth. The planet was discovered in data from NASA's Kepler Space Telescope.
The newly-discovered Kepler-90i – a sizzling hot, rocky planet that orbits its star once every 14.4 days – was found using machine learning from Google. Machine learning is an approach to artificial intelligence in which computers "learn." In this case, computers learned to identify planets by finding in Kepler data instances where the telescope recorded changes in starlight caused by planets beyond our solar system, known as exoplanets.
«Read the rest of this article»