Topic: Sun
NASA's Goddard Space Flight Center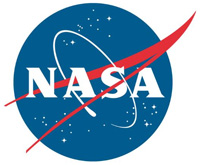 Greenbelt, MD – NASA's Transiting Exoplanet Survey Satellite (TESS) has found three confirmed exoplanets, or worlds beyond our solar system, in its first three months of observations.
The mission's sensitive cameras also captured 100 short-lived changes — most of them likely stellar outbursts — in the same region of the sky. They include six supernova explosions whose brightening light was recorded by TESS even before the outbursts were discovered by ground-based telescopes.
«Read the rest of this article»
NASA Langley Research Center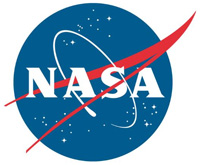 Hampton, VA – Chill out. That's the current message from the Sun to Earth's upper atmosphere says NASA.
To be more precise, as the Sun settles into a cyclical, natural lull in activity, the upper atmosphere, or thermosphere — far above our own climate system — is responding in kind by cooling and contracting.
Could that have implications for folks down here on the surface? Absolutely not. Unless, that is, you're someone with a vested interest in tracking an orbiting satellite or space debris.
«Read the rest of this article»
NASA Marshall Space Flight Center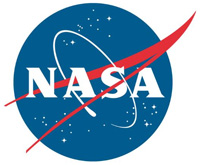 Huntsville, AL – NASA's New Horizons spacecraft flew past Ultima Thule in the early hours of New Year's Day, ushering in the era of exploration from the enigmatic Kuiper Belt, a region of primordial objects that holds keys to understanding the origins of the solar system.
"Congratulations to NASA's New Horizons team, Johns Hopkins Applied Physics Laboratory and the Southwest Research Institute for making history yet again," said NASA Administrator Jim Bridenstine.
«Read the rest of this article»
NASA Headquarters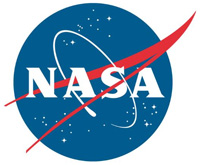 Washington, D.C. – NASA welcomed a new administrator, Jim Bridenstine, deputy administrator, Jim Morhard, and chief financial officer, Jeff DeWit, in 2018. Their focus is on firmly establishing the groundwork to send Americans back to the Moon sustainably, with plans to use the agency's lunar experience to prepare to send astronauts to Mars.
"Our agency's accomplishments in 2018 are breathtaking. We've inspired the world and created incredible new capabilities for our nation," Bridenstine said. "This year, we landed on Mars for the seventh time, and America remains the only country to have landed on Mars successfully."
«Read the rest of this article»
NASA Headquarters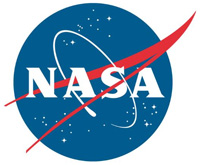 Washington, D.C. – Fishermen would be puzzled if they netted only big and little fish, but few medium-sized fish. Astronomers likewise have been perplexed in conducting a census of star-hugging extrasolar planets. They have found hot Jupiter-sized planets and hot super-Earths (planets no more than 1.5 times Earth's diameter).
These planets are scorching hot because they orbit very close to their star. But so-called "hot Neptunes," whose atmospheres are heated to more than 1,700 degrees Fahrenheit, have been much harder to find. In fact, only about a handful of hot Neptunes have been found so far.
«Read the rest of this article»
NASA Jet Propulsion Laboratory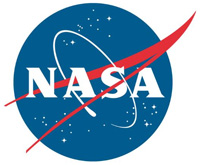 Pasadena, CA – For the second time in history, a human-made object has reached the space between the stars. NASA's Voyager 2 probe now has exited the heliosphere – the protective bubble of particles and magnetic fields created by the Sun.
Members of NASA's Voyager team will discuss the findings at a news conference at 10:00am CST (8:00am PST) on Monday, December 10th at the meeting of the American Geophysical Union (AGU) in Washington. The news conference will stream live on the agency's website.
«Read the rest of this article»
NASA Jet Propulsion Laboratory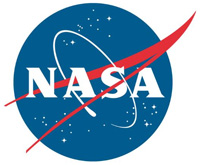 Pasadena, CA – On December 3rd, 2018 after traveling billions of kilometers from Earth, NASA's OSIRIS-REx spacecraft reached its target, Bennu, and kicked off a nearly two-year, up-close investigation of the asteroid.
It will inspect nearly every square inch of this ancient clump of rubble left over from the formation of our solar system. Ultimately, the spacecraft will pick up a sample of pebbles and dust from Bennu's surface and deliver it to Earth in 2023.
Generations of planetary scientists will get to study pieces of the primitive materials that formed our cosmic neighborhood and to better understand the role asteroids may have played in delivering life-forming compounds to planets and moons.
«Read the rest of this article»
NASA's Goddard Space Flight Center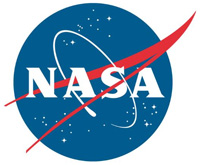 Greenbelt, MD – NASA says that a little over 4 billion years ago, the planets in our solar system coexisted with vast numbers of small rocky or icy objects orbiting the Sun. These were the last remnants of the planetesimals – the primitive building blocks that formed the planets.
Most of these leftover objects were then lost, as shifts in the orbits of the giant planets scattered them to the distant outer reaches of the solar system or beyond. But some were captured in two less-distant regions, near points where the gravitational influence of Jupiter and the Sun balance, and have remained trapped there, mostly untouched, for billions of years.
«Read the rest of this article»
NASA Jet Propulsion Laboratory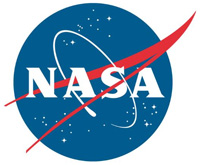 Pasadena, CA – The most luminous galaxy ever discovered is cannibalizing not one, not two, but at least three of its smaller neighbors, according to a new study published today (November 15th) in the journal Science and coauthored by scientists from NASA's Jet Propulsion Laboratory in Pasadena, California. The material that the galaxy is stealing from its neighbors is likely contributing to its uber-brightness, the study shows.
Discovered by NASA's space-based Wide-field Infrared Survey Explorer (WISE) in 2015, the galaxy, called WISE J224607.55-052634.9, is by no means the largest or most massive galaxy we know of, but it radiates at 350 trillion times the luminosity of the Sun.
«Read the rest of this article»
NASA's Jet Propulsion Laboratory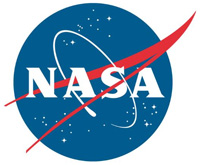 Pasadena, CA – NASA says the entire history of human existence is a tiny blip in our solar system's 4.5-billion-year history. No one was around to see planets forming and undergoing dramatic changes before settling in their present configuration. In order to understand what came before us — before life on Earth and before Earth itself — scientists need to hunt for clues to that mysterious distant past.
Those clues come in the form of asteroids, comets and other small objects. Like detectives sifting through forensic evidence, scientists carefully examine these small bodies for insights about our origins.
«Read the rest of this article»