Topic: Sun
Written by DC Agle
NASA's Jet Propulsion Laboratory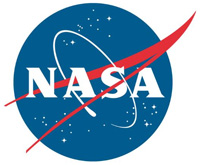 Pasadena, CA – Since its arrival at comet 67P/Churyumov-Gerasimenko, the European Space Agency's Rosetta spacecraft has been surveying the surface and the environment of this curiously shaped body. But for a long time, a portion of the nucleus — the dark, cold regions around the comet's south pole — remained inaccessible to almost all instruments on the spacecraft.
Due to a combination of its double-lobed shape and the inclination of its rotation axis, Rosetta's comet has a very peculiar seasonal pattern over its 6.5-year-long orbit. Seasons are distributed very unevenly between the two hemispheres. Each hemisphere comprise parts of both comet lobes and the "neck."
«Read the rest of this article»
Written by Elizabeth Landau
NASA's Jet Propulsion Laboratory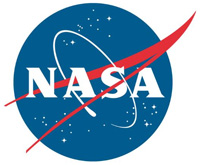 Pasadena, CA – Mysteries and insights about Ceres are being discussed this week at the European Planetary Science Conference in Nantes, France. NASA's Dawn spacecraft is providing scientists with tantalizing views and other data about the intriguing dwarf planet that they continue to analyze.
"Ceres continues to amaze, yet puzzle us, as we examine our multitude of images, spectra and now energetic particle bursts," said Chris Russell, Dawn principal investigator at the University of California, Los Angeles.
«Read the rest of this article»
Science at NASA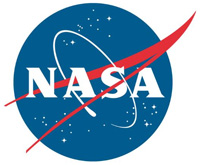 Washington, D.C. – In the days before light bulbs, farmers relied on moonlight to help them harvest their crops. Many crops ripen all at once in late summer and early autumn so farmers found themselves extremely busy at this time of year. They had to work after sundown. Moonlight became an essential part of farming, and thus, the Harvest Moon was born.
According to folklore, the Harvest Moon is the full Moon that falls closest to the autumnal equinox, the hectic beginning of northern autumn. In 2015, the Moon is full on September 28th, less than a week after the equinox of September 23rd. The coincidence sets the stage for a nice display of harvest moonlight.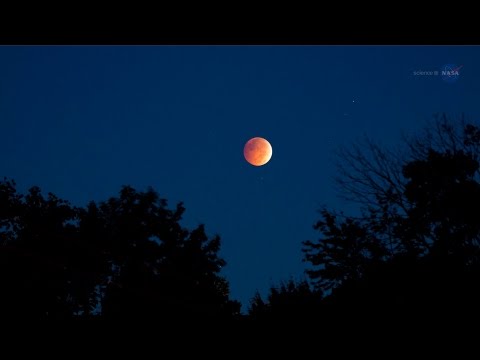 «Read the rest of this article»
Written by Ashley Morrow
NASA's Goddard Space Flight Center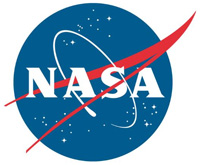 Greenbelt, MD – On the evening of September 27th, 2015, into the early morning of September 28th EDT, operators of NASA's Lunar Reconnaissance Orbiter (LRO) will wait as Earth blots out the sun and the moon goes dark.
The flight operations team at NASA's Goddard Space Flight Center in Greenbelt, Maryland, have seen LRO safely through three lunar eclipses in about a year and a half. Although it is certainly not an ordinary night, science operations planner Dawn Myers at Goddard said the team knows the routine.
"We have a method and it works well," she said. "It's always stressful during the approach of the eclipse, but we follow the same procedures every time and we haven't had any trouble."
«Read the rest of this article»
NASA Headquarters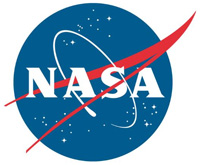 Washington, D.C. – The latest images from NASA's New Horizons spacecraft have scientists stunned – not only for their breathtaking views of Pluto's majestic icy mountains, streams of frozen nitrogen and haunting low-lying hazes, but also for their strangely familiar, arctic look.
This new view of Pluto's crescent — taken by New Horizons' wide-angle Ralph/Multispectral Visual Imaging Camera (MVIC) on July 14th and downlinked to Earth on September 13th — offers an oblique look across Plutonian landscapes with dramatic backlighting from the sun.
«Read the rest of this article»
NASA's Ames Research Center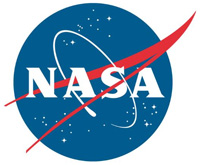 Moffett Field, CA – One of the best ways to learn how our solar system evolved is to look at younger star systems in the early stages of development. Recently, a team of astronomers including NASA scientists discovered a Jupiter-like planet within a young system that could serve as a decoder ring for understanding how planets formed around our sun.
The new planet, called 51 Eridani (Eri) b, is the first exoplanet discovered by the Gemini Planet Imager (GPI), a new instrument operated by an international collaboration, and installed on the 8-meter Gemini South Telescope in Chile.
«Read the rest of this article»
Written by DC Agle
NASA's Jet Propulsion Laboratory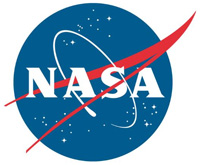 Pasadena, CA – The European Space Agency's Rosetta spacecraft has been witnessing growing activity from comet 67P/Churyumov-Gerasimenko as the comet approaches perihelion (its closest point to the sun during its orbit). On July 29th, while the spacecraft orbited at a distance of 116 miles (186 kilometers) from the comet, it observed the most dramatic outburst to date.
Early science results collected during the outburst came from several instruments aboard Rosetta, including the Double Focusing Mass Spectrometer (DFMS), which uses NASA-built electronics. The DFMS is part of the spacecraft's Rosetta Orbiter Spectrometer for Ion and Neutral Analysis (ROSINA) instrument.
«Read the rest of this article»
Written by Whitney Clavin
NASA's Jet Propulsion Laboratory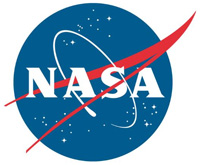 Pasadena, CA – The discovery of a super-Earth-sized planet orbiting a sun-like star brings us closer than ever to finding a twin of our own watery world. But NASA's Kepler space telescope has captured evidence of other potentially habitable planets amid the sea of stars in the Milky Way galaxy.
To take a brief tour of the more prominent contenders, it helps to zero in on the "habitable zone" around their stars. This is the band of congenial temperatures for planetary orbits — not too close and not too far.
«Read the rest of this article»
Written by Whitney Clavin
NASA's Jet Propulsion Laboratory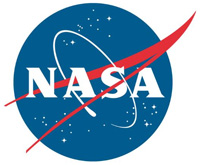 Pasadena, CA – NASA's Kepler mission has confirmed the first near-Earth-size planet in the "habitable zone" around a sun-like star. This discovery and the introduction of 11 other new small habitable-zone candidate planets mark another milestone in the journey to finding another "Earth."
The newly discovered Kepler-452b is the smallest planet to date discovered orbiting in the habitable zone — the area around a star where liquid water could pool on the surface of an orbiting planet — of a G2-type star, like our sun. The confirmation of Kepler-452b brings the total number of confirmed planets to 1,030.
«Read the rest of this article»
Written by Janet Anderson
NASA's Marshall Space Flight Center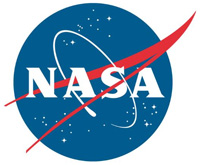 Huntsville, AL – A fast-moving pulsar appears to have punched a hole in a disk of gas around its companion star and launched a fragment of the disk outward at a speed of about 4 million miles per hour. NASA's Chandra X-ray Observatory is tracking this cosmic clump, which appears to be picking up speed as it moves out.
The double star system PSR B1259-63/LS 2883 – or B1259 for short – contains a star about 30 times as massive as the Sun and a pulsar, an ultra-dense neutron star left behind when an even more massive star underwent a supernova explosion.
«Read the rest of this article»