Topic: Sun
Written by Nancy Jones
NASA Goddard Space Flight Center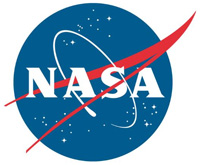 Greenbelt, MD – On June 17th, NASA's MAVEN (Mars Atmosphere and Volatile Evolution Mission) will celebrate 1,000 Earth days in orbit around the Red Planet. Since its launch in November 2013 and its orbit insertion in September 2014, MAVEN has been exploring the upper atmosphere of Mars.
MAVEN is bringing insight to how the sun stripped Mars of most of its atmosphere, turning a planet once possibly habitable to microbial life into a barren desert world.
«Read the rest of this article»
Written by Joe Atkinson
NASA Langley Research Center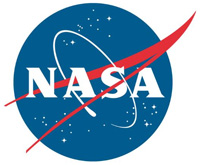 Hampton, VA – The 2017 wildfire season is well underway in the United States with thousands of acres scorched already in Georgia and Florida alone, according to the National Park Service. New research using data collected during NASA airborne science campaigns shows how smoke from this type of wildfire worldwide could impact the atmosphere and climate much more than previously thought.
The study, led by researchers at the Georgia Institute of Technology, found brown carbon particles released into the air from burning trees and other organic matter are much more likely than previously thought to travel to the upper levels of the atmosphere, where they can interfere with rays from the sun – sometimes cooling the air and at other times warming it.
«Read the rest of this article»
Written by Kailash Sahu
Space Telescope Science Institute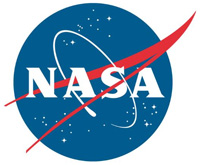 Baltimore, MD – Astronomers have used the sharp vision of NASA's Hubble Space Telescope to repeat a century-old test of Einstein's general theory of relativity. The Hubble team measured the mass of a white dwarf, the burned-out remnant of a normal star, by seeing how much it deflects the light from a background star.
This observation represents the first time Hubble has witnessed this type of effect created by a star. The data provide a solid estimate of the white dwarf's mass and yield insights into theories of the structure and composition of the burned-out star.
«Read the rest of this article»
Written by Christine Pulliam
NASA Headquarters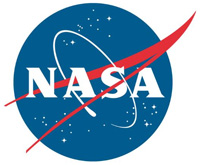 Washington, D.C. – Cool dwarf stars are hot targets for exoplanet hunting right now. The discoveries of planets in the habitable zones of the TRAPPIST-1 and LHS 1140 systems, for example, suggest that Earth-sized worlds might circle billions of red dwarf stars, the most common type of star in our galaxy.
But, like our own sun, many of these stars erupt with intense flares. Are red dwarfs really as friendly to life as they appear, or do these flares make the surfaces of any orbiting planets inhospitable?
To address this question, a team of scientists has combed 10 years of ultraviolet observations by NASA's Galaxy Evolution Explorer (GALEX) spacecraft looking for rapid increases in the brightness of stars due to flares.
«Read the rest of this article»
Written by Molly Porter
NASA's Marshall Space Flight Center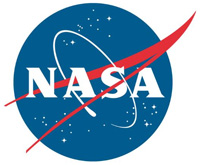 Huntsville, AL – About 3 billion years ago, a pair of orbiting black holes collided to form a single object with 49 times the mass of our sun. The event unleashed powerful gravitational waves—ripples in the very fabric of space and time—that reached Earth seconds before 4:12am CST on January 4th, 2017.
That's when they were detected by the ground-based twin Laser Interferometer Gravitational-Wave Observatory (LIGO) facilities in Hanford, Washington, and Livingston, Louisiana.
The event, known as GW170104, after the date, is the third detection of gravitational waves by LIGO. Located at a distance of about 3 billion light-years, the coalesced black hole is twice as far away as both of the two mergers previously detected.
«Read the rest of this article»
NASA Headquarters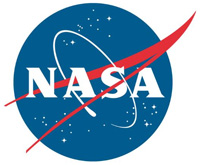 Washington, D.C. – It is never safe to look directly at the sun's rays – even if the sun is partly obscured. When watching a partial eclipse you must wear eclipse glasses at all times if you want to face the sun, or use an alternate indirect method. This also applies during a total eclipse up until the time when the sun is completely and totally blocked.
During the short time when the moon completely obscures the sun – known as the period of totality – it is safe to look directly at the star, but it's crucial that you know when to take off and put back on your glasses.
«Read the rest of this article»
Written by DC Agle
NASA's Jet Propulsion Laboratory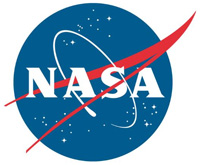 Pasadena, CA – Psyche, NASA's Discovery Mission to a unique metal asteroid, has been moved up one year with launch in the summer of 2022, and with a planned arrival at the main belt asteroid in 2026 — four years earlier than the original timeline.
"We challenged the mission design team to explore if an earlier launch date could provide a more efficient trajectory to the asteroid Psyche, and they came through in a big way," said Jim Green, director of the Planetary Science Division at NASA Headquarters in Washington. "This will enable us to fulfill our science objectives sooner and at a reduced cost."
«Read the rest of this article»
Written by Michele Johnson
NASA's Ames Research Center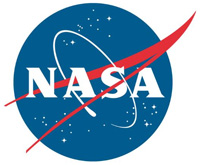 Moffett Field, CA – Scientists using NASA's Kepler space telescope identified a regular pattern in the orbits of the planets in the TRAPPIST-1 system that confirmed suspected details about the orbit of its outermost and least understood planet, TRAPPIST-1h.
TRAPPIST-1 is only eight percent the mass of our sun, making it a cooler and less luminous star. It's home to seven Earth-size planets, three of which orbit in their star's habitable zone — the range of distances from a star where liquid water could pool on the surface of a rocky planet. The system is located about 40 light-years away in the constellation of Aquarius. The star is estimated to be between 3 billion and 8 billion years old.
«Read the rest of this article»
Written by Carol Rasmussen
NASA's Earth Science News Team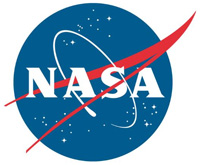 Washington, D.C. – A new analysis of 15 years of NASA satellite cloud measurements finds that clouds worldwide show no definitive trend during this period toward decreasing or increasing in height. The new study updates an earlier analysis of the first 10 years of the same data that suggested cloud heights might be getting lower.
Clouds are both Earth's cooling sunshade and its insulating blanket. Currently their cooling effect prevails globally. But as Earth warms, the characteristics of clouds over different global regions — their thickness, brightness and height — are expected to change in ways that scientists don't fully understand.
«Read the rest of this article»
Written by Nick Veronico
NASA's Ames Research Center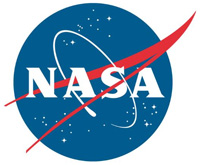 Mountain View, CA – NASA's flying observatory, the Stratospheric Observatory for Infrared Astronomy, SOFIA, recently completed a detailed study of a nearby planetary system. The investigations confirmed that this nearby planetary system has an architecture remarkably similar to that of our solar system.
Located 10.5 light-years away in the southern hemisphere of the constellation Eridanus, the star Epsilon Eridani, eps Eri for short, is the closest planetary system around a star similar to the early sun. It is a prime location to research how planets form around stars like our sun, and is also the storied location of the Babylon 5 space station in the science fictional television series of the same name.
«Read the rest of this article»