Topic: Sun
Written by Karen C. Fox
NASA's Goddard Space Flight Center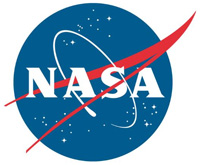 Greenbelt, MD – Like sending sensors up into a hurricane, NASA has flown four spacecraft through an invisible maelstrom in space, called magnetic reconnection. Magnetic reconnection is one of the prime drivers of space radiation and so it is a key factor in the quest to learn more about our space environment and protect our spacecraft and astronauts as we explore farther and farther from our home planet.
Space is a better vacuum than any we can create on Earth, but it does contain some particles — and it's bustling with activity. It overflows with energy and a complex system of magnetic fields.
«Read the rest of this article»
Written by Michele Johnson
NASA's Ames Research Center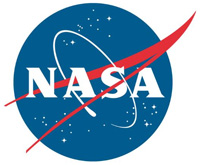 Moffett Field, CA – Dwarf planets tend to be a mysterious bunch. With the exception of Ceres, which resides in the main asteroid belt between Mars and Jupiter, all members of this class of minor planets in our solar system lurk in the depths beyond Neptune.
They are far from Earth – small and cold – which makes them difficult to observe, even with large telescopes. So it's little wonder astronomers only discovered most of them in the past decade or so.
Pluto is a prime example of this elusiveness. Before NASA's New Horizons spacecraft visited it in 2015, the largest of the dwarf planets had appeared as little more than a fuzzy blob, even to the keen-eyed Hubble Space Telescope.
«Read the rest of this article»
Written by Felicia Chou
NASA Headquarters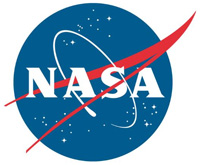 Washington, D.C. – NASA's Kepler mission has verified 1,284 new planets — the single largest finding of planets to date.
"This announcement more than doubles the number of confirmed planets from Kepler," said Ellen Stofan, chief scientist at NASA Headquarters in Washington. "This gives us hope that somewhere out there, around a star much like ours, we can eventually discover another Earth."
Analysis was performed on the Kepler space telescope's July 2015 planet candidate catalog, which identified 4,302 potential planets. For 1,284 of the candidates, the probability of being a planet is greater than 99 percent – the minimum required to earn the status of "planet."
«Read the rest of this article»
NASA Headquarters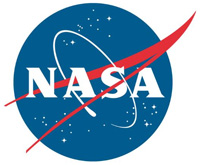 Washington, D.C. – Pluto behaves less like a comet than expected and somewhat more like a planet like Mars or Venus in the way it interacts with the solar wind, a continuous stream of charged particles from the sun.
This is according to the first analysis of Pluto's interaction with the solar wind, funded by NASA's New Horizons mission and published today in the Journal of Geophysical Research – Space Physics by the American Geophysical Union (AGU).
«Read the rest of this article»
NASA's Johnson Space Center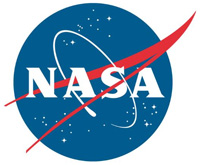 Houston, TX – Astronomers using the TRAPPIST telescope at ESO's La Silla Observatory have discovered three planets with sizes and temperatures similar to those of Venus and Earth, orbiting an ultra-cool dwarf star just 40 light-years from Earth.
Michaël Gillon of the University of Liège in Belgium, leading a team of astronomers including Susan M. Lederer of NASA Johnson Space Center, have used the TRAPPIST telescope to observe the star 2MASS J23062928-0502285, now also known as TRAPPIST-1.
They found that this dim and cool star faded slightly at regular intervals, indicating that several objects were passing between the star and the Earth.
«Read the rest of this article»
Written by Whitney Clavin
NASA's Jet Propulsion Laboratory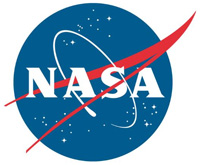 Pasadena, CA – We humans might not be the only ones to ponder our place in the universe. If intelligent aliens do roam the cosmos, they too might ask a question that has gripped humans for centuries: Are we alone?
These aliens might even have giant space telescopes dedicated to studying distant planets and searching for life. Should one of those telescopes capture an image of our blue marble of a planet, evidence of forests and plentiful creatures would jump out as simple chemicals: oxygen, ozone, water and methane.
«Read the rest of this article»
Written by Molly Porter
NASA's Marshall Space Flight Center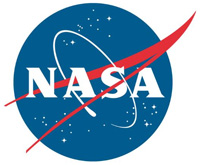 Huntsville, AL – For millennia, people on Earth have watched comets in the sky. Many ancient cultures saw comets as the harbingers of doom, but today scientists know that comets are really frozen balls of dust, gas, and rock and may have been responsible for delivering water to planets like Earth billions of years ago.
While comets are inherently interesting, they can also provide information about other aspects of our Solar System. More specifically, comets can be used as laboratories to study the behavior of the stream of particles flowing away from the Sun, known as the solar wind.
Recently, astronomers announced the results of a study using data collected with NASA's Chandra X-ray Observatory of two comets — C/2012 S1 (also known as "Comet ISON") and C/2011 S4 ("Comet PanSTARRS").
«Read the rest of this article»
Written by Preston Dyches
NASA's Jet Propulsion Laboratory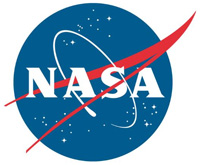 Pasadena, CA – Contrary to recent reports, NASA's Cassini spacecraft is not experiencing unexplained deviations in its orbit around Saturn, according to mission managers and orbit determination experts at NASA's Jet Propulsion Laboratory in Pasadena, California.
Several recent news stories have reported that a mysterious anomaly in Cassini's orbit could potentially be explained by the gravitational tug of a theorized massive new planet in our solar system, lurking far beyond the orbit of Neptune.
«Read the rest of this article»
Written by Whitney Clavin
NASA's Jet Propulsion Laboratory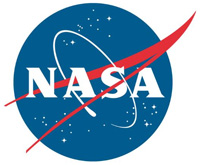 Pasadena, CA – Astronomers have made great strides in discovering planets outside of our solar system, termed "exoplanets." In fact, over the past 20 years more than 5,000 exoplanets have been detected beyond the eight planets that call our solar system home.
The majority of these exoplanets have been found snuggled up to their host star completing an orbit (or year) in hours, days or weeks, while some have been found orbiting as far as Earth is to the sun, taking one Earth year to circle.
«Read the rest of this article»
Written by Ray Villard
Space Telescope Science Institute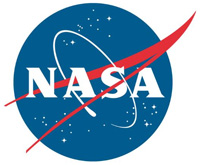 Baltimore, MD – Astronomers have uncovered a near-record breaking supermassive black hole, weighing 17 billion suns, in an unlikely place: in the center of a galaxy in a sparsely populated area of the universe. The observations, made by NASA's Hubble Space Telescope and the Gemini Telescope in Hawaii, may indicate that these monster objects may be more common than once thought.
Until now, the biggest supermassive black holes – those roughly 10 billion times the mass of our sun – have been found at the cores of very large galaxies in regions of the universe packed with other large galaxies.
«Read the rest of this article»