Topic: Swift Drive

Clarksville, TN – On July 15th, 2012, around 1:37pm, a 2008 Yamaha motorcycle traveling on Swift Drive ran off the road, crashing, killing the rider. The Clarksville Police Department released the name of the motorcyclist today.
The man killed on the motorcycle is Joseph Allen Weyand, 42, of Clarksville, TN. There is no additional information at this time.
For more on the story, see: Clarksville Police report Motorcyclist killed on Swift Drive this afternoon

Clarksville, TN – On July 15th, 2012, around 1:37pm, a 2008 Yamaha motorcycle ridden by a 42 year old male was traveling north on Swift Drive after turning right off of McGraw Street.
According to a witness the rider accelerated on Swift Drive, leaned to negotiate a curve, lost control, went off the right side of the paved roadway into a yard at 957 Swift Drive, hit a cement culvert, causing the rider and motorcycle to go airborne.
The rider died at the scene. The lead investigator is Officer Evon Parkes.
«Read the rest of this article»
Monday, February 14th, 2011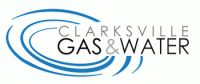 Clarksville, TN – Gas and Water construction workers will disrupt water service on Woodmont Boulevard this evening until approximately 10:00pm to repair a leaking fire hydrant at the intersection of Woodmont Boulevard and Cumberland Drive.
Water service will be off on Woodmont Boulevard from Cumberland Drive to Locust Street and on a small section of Cumberland Drive from Woodmont Boulevard to Swift Drive.