Topic: Switzerland

Tempe, AZ – Austin Peay State University has ground to gain if the Governors are going to be one of the five teams to advance from the NCAA Tempe Golf Regional, Saturday.
«Read the rest of this article»
Friday, April 19th, 2013 | 7:30pm (CT)
Chicago, IL | United Center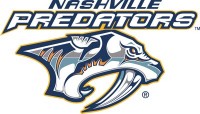 Nashville, TN - The Nashville Predators and Chicago Blackhawks wrap up their five-game 2012-13 season series on Friday at the United Center with their fourth meeting in the last three weeks.
Nashville has yet to beat Chicago this season, coming closest on April 1st.
«Read the rest of this article»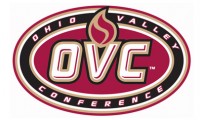 Brentwood, TN – Austin Peay State University men's golf team has been picked to finish second at the Ohio Valley Conference Golf tournament that will be played in late April. That was announced Wednesday as a result of a preseason vote of league coaches.
The Governors received three of the 11 first-place votes, finishing with a total of 91 points, four behind defending OVC tourney champ Jacksonville State, which received the other eight first-place votes.
«Read the rest of this article»
Written by Karen Fox
NASA's Goddard Space Flight Center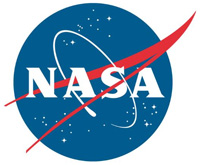 Greenbelt, MD – Those who watch the sun are regularly treated to brilliant shows – dancing loops of solar material rise up, dark magnetic regions called sunspots twist across the surface, and dazzling flares of light and radiation explode into space. But there are smaller, barely visible events, too: much smaller and more frequent eruptions called nanoflares.
Depending on how many and how energetic these are, nanoflares may be the missing piece of the puzzle to help understand what seeds the cascade that causes a much bigger flare, or to explain how the sun transfers so much energy to its atmosphere that it's actually hotter than the surface.
«Read the rest of this article»
APSU Sports: Austin Peay Women's Soccer

CHÂTEL-ST-DENIS, Switzerland – Austin Peay State University soccer players Tatiana and Natalia Ariza started and played the entire contest for Colombia in its Matchworld Women's Cup contest against Brazil, played Saturday in Switzerland.
«Read the rest of this article»
APSU Sports Information: APSU Golf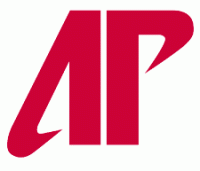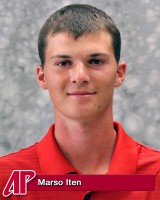 Clarksville, TN – Sophomore Marco Iten, of the Austin Peay State University men's golf team, was named the Ohio Valley Conference's Men's Golfer of the Week after capturing his first tournament title, Tuesday, at the F&M Bank APSU Intercollegiate.
"This has been an unbelievable few days for Marco," head coach Kirk Kayden said. "He really had it going and that led to him making a whole bunch of putts. The icing on the cake came during the playoff and to have his whole team there to watch him do it made it even better." «Read the rest of this article»