Topic: Syd Hedrick
Clarksville, TN – Clarksville Mayor Kim McMillan will host the first organizational meeting of the newly appointed Design Review Task Force on February 5th, 2013 at 3:00pm.
The public meeting will take place in the City Hall Conference Room on the fourth floor of City Hall. The Task Force's goal is to review Clarksville's design review committee structure and present recommendations to simplify and streamline the design approval process. «Read the rest of this article»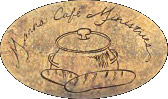 Clarksville, TN – Manna Café Ministries will host its first annual Chili Cook-off on Friday, October 12th in Strawberry Alley in downtown Clarksville. Make plans to bring your family, taste a variety of chili offerings and vote for your favorite.
Tasting cups are $3.00 each for unlimited tasting. Event opens to the public at 5:00pm with tasting and live music, featuring Syd Hedrick (ZZ Top Tribute Band), Gypsy (Fleetwood Mac Tribute Band) and Chain Reaction (Journey Tribute Band). «Read the rest of this article»

Clarksville, TN – The City of Clarksville together with U.S. Bank will be Jammin' in Strawberry Alley once more this season on Friday, October 19th, 2012. Join us for this month's free concert beginning at 7:00pm.
The concert features trio, "Ten Strings and Tom", named for the instruments in their band- six string guitar, four string bass, and a Tom or one drum of a drum set. Members include Syd Hedrick (Guitar and Vocals), Skip Clark (Bass), and Tom Nadeau (Drums). They'll be sure to keep your toes tapping performing songs of other famous power trios like Stevie Ray Vaughan and Double Trouble, The Jimi Hendrix Experience and others. «Read the rest of this article»
Clarksville, TN – Well over 20,000 people jammed the banks of the Cumberland River as the City of Clarksville held their annual Independence Day Celebration last night. This celebration of patriotism is one of the most popular events each year.
The patriotism aspect of the evening was heightened with a visit by Captain and Clark the Rand McNally-USA Today Road Rally Team who is in town judging our city for the Most Patriotic category for the Best of the Road contest. Clarksville Mayor Kim McMillan was presented a certificate acknowledging the city's selection as one of the finalist for the Most Patriotic City spot. The ultimate winner will be announced on July 22nd at the Destination Marketing Associations International conference in New Orleans. Contest winners will land a permanent spot on Rand McNally's new travel site and a place in the 2013 Rand McNally Road Atlas, as well as on USA TODAY's Travel site. The five other finalists are Emporia, KS; Fort Leonard Wood, MO; Peachtree City, GA; Rapid City, SD; and Williamsburg, VA.
«Read the rest of this article»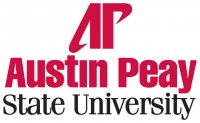 Clarksville, TN – Some 13 years after his untimely death, the artist and musician Tom Malone is still fondly remembered in the Clarksville community. People often speak reverently of the former Austin Peay State University art student's prolific and inspired output of work, ranging from painting to drawing to sculpture to jewelry to designing musical instruments and handcrafted furniture.
"To me, he glowed with creativity and I could sense that he had a better existence than me because he was able to let go of what was expected of him, exist through a job as a job and live life as an artist," local musician Syd Hedrick wrote in an essay on Malone in 1999. «Read the rest of this article»

Pools Now Open- NEW Swim Classes Available. The first session of swim classes began, June 14th. 
This year we are offering Senior Splash which consists of a 45 minute workout for those ages 50 and up.  This class combines gentle, yet effective aerobic exercises to help tone and strengthen muscles.  Basic Water Aerobics is also available for anyone ages 18 and up.  This 45 minute class is aimed at improving tone, strength and mobility.
Get your child accustomed to the water at an early age with our Mommy/Daddy and Me class.  Recommended for children 6-36 months. «Read the rest of this article»