Topic: Tamika Catchings
#23/25 Tennessee (13-8, 4-4 SEC) vs. Arkansas (9-13, 4-5 SEC)
Thursday, February 4th, 2016 | 7:00pm ET/6:00pm CT
Knoxville, TN | Thompson-Boling Arena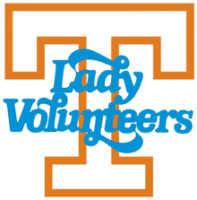 Knoxville, TN – The #23/25 Tennessee (13-8, 4-4 SEC) and Arkansas (9-13, 4-5 SEC) meet for the second time this season, as the Lady Vols play host to the Razorbacks on Thursday night at Thompson-Boling Arena in Knoxville. It will mark the 30th meeting between these schools.
UT and UA face off at 7:01pm ET/6:00pm in a match-up streamed via SECN+ and available through WatchESPN.
The contest will be the second between these programs in 2015-16, as the Razorbacks came from 11 down at the half to upset the #13/15 Lady Vols, 64-59, on January 14th in Bud Walton Arena in Fayetteville.
Tennessee is coming off a 70-42 victory over Alabama on Sunday, in which the Lady Vols posted one of their finest complete-game performances of the season.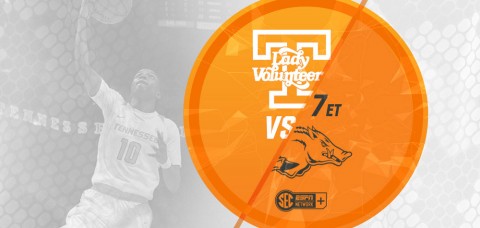 «Read the rest of this article»
Tennessee (4-3) at #18/#21 Butler (7-1)
Saturday, December 12th, 2015 | 1:30pm CT
Indianapolis, IN | Hinkle Fieldhouse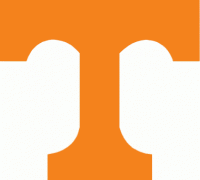 Knoxville, TN – Tennessee brings a historically long 13-day layoff to a close and opens play in the month of December when it travels to Indianapolis to face 18th-ranked Butler on Saturday. Tipoff is slated for 2:30pm ET (1:30pm CT) on Fox Sports 1.
The Vols (4-3) are looking to snap a two-game skid after dropping both games at the Barclays Center Classic during the Thanksgiving holiday. Tennessee's second half rally against George Washington came up just short in a 73-70 loss before dropping an 82-71 decision to Nebraska just 13 hours later.
«Read the rest of this article»
#8/8 Tennessee (6-1)  vs. Virginia Tech (6-1)
Sunday, December 6th, 2015 | 2:01pm ET (1:01pm CT)
Knoxville, TN | Thompson-Boling Arena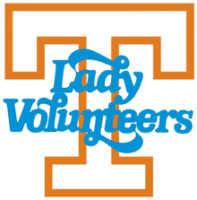 Knoxville, TN – The #8/8 Lady Vols (6-1) wrap up their eight-game home stand with a match-up against Virginia Tech (6-1) at Thompson-Boling Arena on Sunday. Tipoff is slated for 2:00pm ET (1:00pm CT), and the game will be broadcast live on SEC Network.
Cara Capuano (PxP) and Carolyn Peck (Analyst) will describe the action on the SEC Network/WatchESPN. Fans can hear the Lady Vol Network broadcast on stations across the state as well as via a live stream worldwide with Mickey Dearstone calling the action.
Tickets for the game can be purchased online via www.UTTIX.com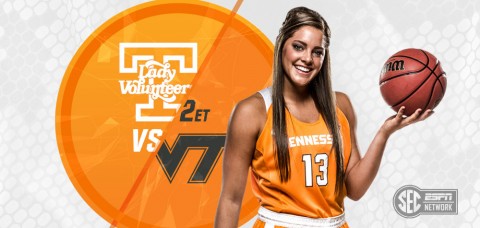 «Read the rest of this article»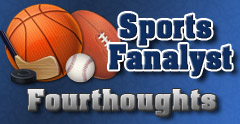 Clarksville, TN – My brain has done it's weightlifting by figuring out my taxes. Now, it is time for some cardio. Here are my Fourthoughts for this week.
Lady Coyotes Hang Tough
The Tennessee Softball Coaches Association Tournament concluded Saturday, April 12th. The fields at the Heritage Sports Complex were filled with 26 competing softball teams, including eight local teams.
«Read the rest of this article»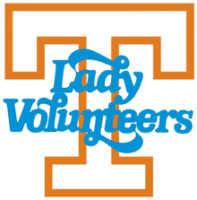 Knoxville, TN – "Pat XO", the critically acclaimed ESPN Films documentary on Coach Pat Summitt that aired this past July, is on sale and available now on DVD in the Vol Network's online store at volnetwork.tv.
Directed by Lisa Lax and Nancy Stern Winters and produced by Robin Roberts, "Pat XO" tells the remarkable story of Coach Summitt's life and coaching career. This raw, authentic portrait takes the camera from the filmmaker's hands and places it into those who know her best. The archival footage and statistical records woven into the film provide their own insights into a woman who cared about winning but also about elevating her players and her university.
«Read the rest of this article»
Knoxville, TN – After the Southeastern Conference Office unveiled this year's league schedule on Tuesday, Tennessee Head Women's Basketball Coach Holly Warlick announced her team's 2013-14 slate. UT also revealed it will retire Candace Parker's jersey on January 2nd prior to the LSU game.
The defending SEC champion Lady Volunteers, who were 27-8 in 2012-13 and advanced to the NCAA Elite Eight, will play 18 regular-season games vs. teams that saw postseason action a year ago. That group includes 11 teams that made the NCAA Tournament and five that played in the Women's National Invitation Tournament.
«Read the rest of this article»

Knoxville, TN – After a private screening at the Regal Riviera Theatre in downtown Knoxville on June 26th, "Pat XO," the much-anticipated Nine for IX documentary film about Pat Summitt will make its worldwide television premiere on ESPN at 7:00pm Central Time (8:00pm Eastern) on Tuesday, July 9th.
«Read the rest of this article»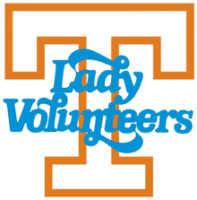 Knoxville, TN – Tennessee Lady Volunteer basketball player, and former Clarksville High School stand-out Bashaara Graves has been named the SEC Freshman of the Year it was announced today.
Graves, a 6-2 forward/center, became the program's eighth SEC Freshman of the Year. She joins Angie Bjorklund (2008), Tamika Catchings (1998), Bridgette Gordon (1986), Dena Head (1989), Chamique Holdsclaw (1996), Candace Parker (2006) and Meighan Simmons (2011). She also follows the path of Catchings, Gordon, Holdsclaw and Parker as the only five Tennessee rookies to make the Coaches All-SEC First Team.
«Read the rest of this article»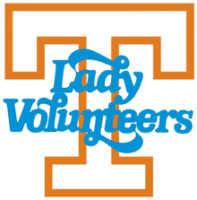 Knoxville, TN – The University of Tennessee plans to honor legendary women's basketball player Candace Parker by retiring her jersey during a home game next season, the Tennessee Athletics Department announced Thursday.
Parker, a two-time All-American, will become the sixth Lady Vol player to be permanently honored in the Thompson-Boling Arena rafters. Her No. 3 banner will join those for Holly Warlick (No. 22), Chamique Holdsclaw (No. 23), Tamika Catchings (No. 24), Bridgette Gordon (No. 30) and Daedra Charles (No. 32). Lady Vol Head Coach Emeritus Pat Summitt also had a banner raised in her honor this season on January 28th prior to the game with Notre Dame. «Read the rest of this article»