Topic: Tampering With Evidence

Clarksville, TN – A 23-year-old Palmyra man was arrested and jailed in Clarksville charged with vehicular homicide and tampering with evidence three days after the boat he was driving on the Cumberland River in Clarksville struck and killed a 21-year-old woman.
Bond has been set at $403,000 for Douglas Jackson of Vernon Creek Road in Palmyra, a community in Montgomery County, after officers for the Tennessee Wildlife Resources Agency arrested him this morning. «Read the rest of this article»

Clarksville, TN – In August 2012, Clarksville Police received a Tennessee Department of Children's Services (DCS) referral in reference to an allegation of Aggravated Sexual Battery on Minor Children involving Dexter Mason. During the investigation three computers from the residence were seized. The computers were turned over to the United States Secret Service to be forensically examined for child pornography.
Dexter Mason and and his wife Mary Mason have been arrested after being indicted by the February 2013 Grand Jury.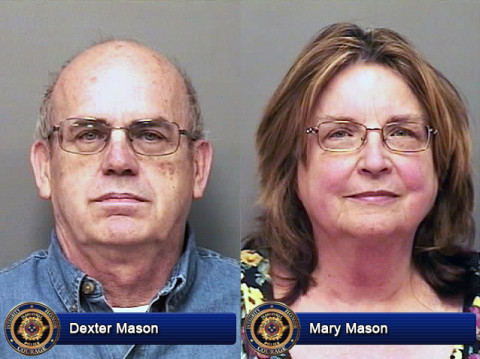 «Read the rest of this article»

Clarksville, TN – The Clarksville Police Department conducted impaired driving saturation patrols February 1st, 2nd and 3rd, 2013 partially funded by the Governor's Highway Safety Office, "More Cops, More Stops" program.
During this time, there were 189 vehicles stopped and 233 charges issued.
«Read the rest of this article»

Clarksville, TN – On November, 21st around 5:08am, Clarksville Police were called to 1594 Vista Lane, apartment #3 in reference to a 15 year old male who had been shot in the head.
When officers arrived on scene, they found the 15 year old inside of the residence with a gunshot wound to the head.  The 15 year old was conscious and breathing and was taken by Lifeflight to Vanderbilt University Medical Center.
«Read the rest of this article»

Clarksville, TN – On February 27th, 2011, around 11:00pm, the 911 center received a call that a man had been robbed on Dominion drive by a man driving a dark colored SUV. The caller provided a tag number for the vehicle and direction of travel. When dispatchers tried to get the victim's personal information, he hung up and could not be reached.
Officers quickly located and stopped the vehicle described by the alleged victim. After the driver got out of the vehicle, officers could smell an odor resembling marijuana. The driver, Dwayne Walker could not speak clearly and started coughing.  As he coughed, he spit out a clear plastic baggy containing a green plant material, which field tested positive for the active ingredient in marijuana.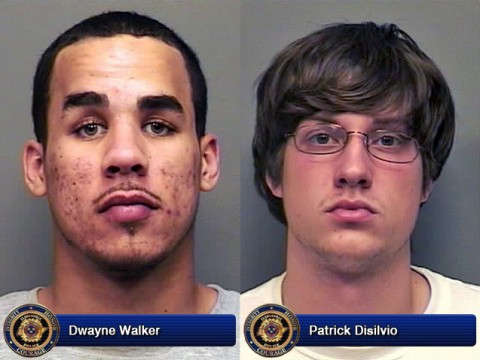 «Read the rest of this article»