Topic: Taxes
Washington, D.C. – The Internal Revenue Service has provided late-payment penalty relief to individuals and businesses requesting a tax-filing extension because they are attaching to their returns any of the forms that couldn't be filed until after January.
The relief applies to the late-payment penalty, normally 0.5 percent per month, charged on tax payments made after the regular filing deadline. This relief applies to any of the forms delayed until February or March, primarily due to the January enactment of the American Taxpayer Relief Act.
«Read the rest of this article»
Washington, D.C. – Should you file as Single? Married? Does Head of Household status apply to you?
It's important to use the correct filing status. It can affect which tax benefits you'll get, how much your standard deduction and correct tax will be, and could even affect whether or not you have to file a return.
Of the five filing statuses, the Head of Household status may be the one most often claimed in error. Make sure you qualify before choosing that one. «Read the rest of this article»
Recently, I saw a graphic on Facebook depicting certain states in the USA where there were more people on welfare than working in that state. A couple of days later, I read a post that a friend shared on Facebook, again, about welfare.
I was not surprised at the post, rather, reminded that sometimes it takes a couple nudges for us to see what we're really seeing. The post was from Mike Huckabee, a former preacher and presidential candidate. «Read the rest of this article»
You can't win a contest you didn't enter

Nashville, TN – "Congratulations! You are our $100 million sweepstakes winner!" Sound familiar? Scams like this circulate daily. Their goal is to get your money or personal information.
Whether you receive notification via telephone, e-mail or direct mail telling you that you have won foreign lotteries from Canada or from as far away as Europe, you are asked to reply with personal information in order to receive the winnings. «Read the rest of this article»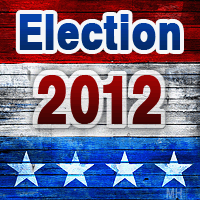 Clarksville, TN – Dr. Mark Green, the conservative Republican candidate for State Senate in District 22, spoke to a packed house at the monthly Montgomery County Republican Party meeting Tuesday evening.
Green spoke in detail about the current economic climate in the district and how he will use his experience as a small business owner to help foster an environment that is ripe for job creation
«Read the rest of this article»
Clarksville, TN – Clarksville for Obama held a 2012 State of the Union watch party at the New South Coffee Company where supporters gathered to listen as President Barack Obama delivered the 2012 State of the Union Address to the Nation, the Senate, and Congress.
The President laid out his plan for an economy built on American manufacturing, American energy, new skills for American workers, and a renewal of American values. During the State of the Union Address the 40 plus supporters in attendance clapped more than 2 dozen times in agreement with the President and some even cried tears of joy and pride when the President touched upon issues and legislation that would put money back into the hands of middle class Americans.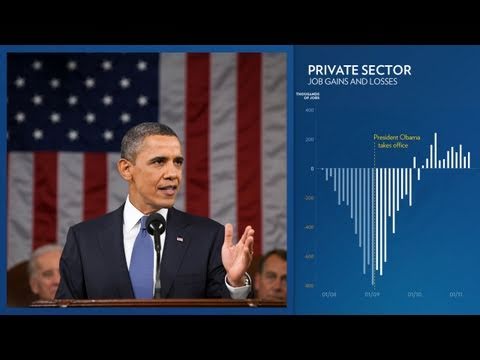 «Read the rest of this article»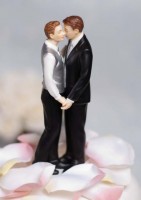 I do not believe in the idea of a slippery slope and neither should you.
The "slippery slope" is a phrase that means once one action is taken, another action – worse and inevitable action – will follow.  Slippery slopes are used heavily in political and moral issues as justifications against certain ideas.
if we let same sex couples marry, what will be next?  People marrying dogs?
if we let them raises taxes a dime this year, what will stop them from raising taxes a dollar next year?
«Read the rest of this article»
By Rick Smith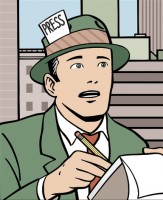 As the world burns in the fires of poverty and cash free-flows to the pockets of robber barons, our press is playing As The World Turns.
Our politicians are treated as celebrities, while our corporate overlords operate in secrecy; turning dials, greasing wheels, and watching the whole. thing. burn. Can you hear us yet? No?
Well, here's some real top stories, Personal Storyteller's style! «Read the rest of this article»
Written by Rep. Roy Herron
Nashville, TN – Governor McWherter was our greatest governor during my lifetime, and I believe he was our greatest governor during Tennessee's lifetime. 
Governor McWherter led Tennessee to set records in the economy, job growth, education, building roads, criminal justice, healthcare, lowering taxes and debt.
When Representative Ned McWherter was elected governor, Roy Herron was elected to McWherter's House seat. When Governor McWherter was leaving office, Herron wrote the following column summarizing McWherter's accomplishments as Governor.  «Read the rest of this article»
Clarksville, TN - On Saturday, March 19th, Mayor Kim McMillan sat down with Clarksville Online, Discover Clarksville, and WJZM's Hank Bonecutter to answer some questions on the top topics in Clarksville.
Some of the topics covered include the Marina, the City Budget, Clarksville Department of Electricity, Hemlock Semiconductor, growing infrastucture needs and several others. «Read the rest of this article»