Topic: TDA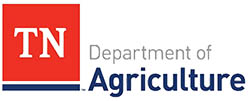 Nashville, TN – Are you a gardener gearing up for the growing season? Local farmers markets, on-farm greenhouses, and retail garden centers are filling with gorgeous flowers and vegetable plants that promise bountiful harvests.
Experienced plant lovers know that sometimes plants can look beautiful in the store, but will soon wilt once planted. Worse, they can bring bugs and blights into your home.
«Read the rest of this article»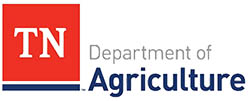 Nashville, TN – The Tennessee Department of Agriculture (TDA) is proposing new rules and requirements for use of herbicides containing dicamba in the commercial production of cotton and soybeans.
TDA is seeking approval from the U.S. Environmental Protection Agency (EPA) for a Special Local Needs [24(c)] label to further restrict use of new formulation products in Tennessee including BASF's Engenia, Monsanto's XtendiMax and Dupont's FeXapan.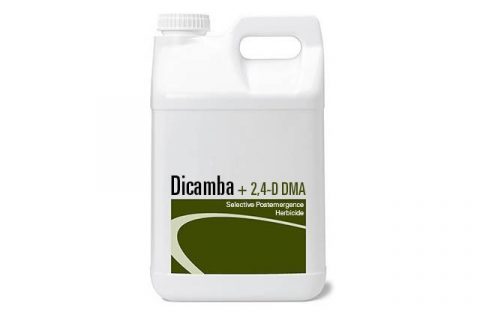 «Read the rest of this article»

Nashville, TN – The Tennessee Department of Agriculture's Agricultural Crime Unit, along with authorities in Sequatchie County, have charged 24-year-old Dakota Ashton Tucker of Monteagle for deliberately setting a fire that burned 65 acres.
Tucker is now charged with setting fire to personal property or land for the fire that occurred November 14th near Sunshine Road in Sequatchie County. He is currently being held in the Grundy County jail. Additional charges against Tucker are pending.
«Read the rest of this article»

Nashville, TN – Tennessee farmers markets are giving customers what they want:  access to as many fresh local products as possible through the cold weather months. Winter farmers markets and online market options are part of the national movement to make local and seasonal eating a viable choice year round.
Winter markets offer a wide variety of fresh produce that grows well in cooler weather, like broccoli, brussels sprouts, kale, carrots and cabbage. Autumn produce that stores well is also still available.
«Read the rest of this article»

Nashville, TN – Gold is always a good idea for the holidays. It was one of the original Christmas gifts, after all. This year the gift of a wine club membership from a Tennessee winery is particularly golden—as in gold medal award winning.
Knoxville recently hosted the southeast regional Wines of the South competition. In a blind competition among 274 wines from 42 wineries, Tennessee wines won 3 out of  8 "Best of" awards:  Best Rose', Best Red, and Best Muscadine.
«Read the rest of this article»

Nashville, TN – A gift certificate from a Community Supported Agriculture (CSA) farm can provide a year of fresh produce and other local foods. The person or family who receives fresh foods and a local farmer will benefit from a delicious, health-minded gift that meets a need and will be appreciated all through the year.
In a CSA, a farmer contracts with people in the community to provide them with a portion of the year's harvest. Customers pay the farmer in advance, before the produce season begins, which allows the farmer to buy seed, fertilizer, fuel and other inputs necessary to farm for the year.
«Read the rest of this article»

Nashville, TN – As the temperatures plummet and the icy conditions take hold, the Tennessee Department of Agriculture is urging citizens to take steps to keep livestock safe and healthy.
"Most livestock tolerate cold weather well," state veterinarian Dr. Charles Hatcher said. "However, extreme temperature changes can have a dramatic impact on an animal's health and performance."
Access to fresh water is a must. Stock tanks and ponds should be monitored closely and any ice should be broken if freezing occurs. «Read the rest of this article»
TDA's Division of Forestry requires burn permits October 15th – May 15th

Nashville, TN – The Tennessee Department of Agriculture Division of Forestry and the Department of Commerce and Insurance's Division of Fire Prevention are reminding homeowners to follow simple safety practices to prevent wildfires. The official start of wildfire season in Tennessee was October 15th.
"Burning vegetative material that has accumulated around the yard or using fire to clear an old field can be an efficient way to get rid of debris," State Forester Jere Jeter said. "It's important for citizens to know when, where and how to conduct a debris burn. The division's burn permit system focuses attention on safety. Getting a permit is free, and takes only two minutes using our online system." «Read the rest of this article»
Governor lauds Tennessee's member-owned organizations during Co-op Month in October

Nashville, TN – October is Cooperative Month in Tennessee, and proclamation signed by Governor Bill Haslam deeming it as such heaps high praise on the approximately 200 member-owned organizations that employ more than 6,000 individuals, impact our state's economy by more than $1 billion, and provide a wide array of products and services to member-owners.
"Today, more than 75 percent of Tennessee's rural residents are served by a cooperative," the governor said.
«Read the rest of this article»

Nashville, TN – Farmers are at very high risk for fatal and non-fatal injuries while on the job. In fact, Tennessee is among the top six states for deaths due to tractor accidents in agricultural work, according to data from the National Institute of Occupational Safety and Health.
During National Farm Safety and Health Week this September, the Department of Health joins the Department of Agriculture in raising awareness of the risks of farming accidents and ways to save lives through prevention.
«Read the rest of this article»