Topic: TDA

Nashville, TN – Tennessee's highly anticipated strawberry crop has survived a roller coaster weather ride until now, but low temperatures, wind chill and moisture has area strawberry growers working overtime to protect the valuable berries. Generally, this year's crop has been on schedule to be ready for first picking around the first of May.
Other fruit-bearing trees may also be affected by a hard freeze.
«Read the rest of this article»
Risk of human Salmonella infections from contact with live poultry

Nashville, TN – Cuddly baby chicks and ducks are as much a part of the Easter holiday as colored eggs and the Easter bunny. But even though they are fun to look at and kids love them, you should not give them as gifts because of the health risks involved.
Live poultry, especially baby poultry, commonly carry Salmonella germs.
«Read the rest of this article»
Record low number of fires in 2013

Nashville, TN – With Spring drawing near, Tennesseans begin to take advantage of the mild weather to do some outdoor work around the home or farm. The Tennessee Department of Agriculture Division of Forestry wants to remind citizens that if they are considering doing outdoor burning, a burn permit is required.
In 2013, the Division of Forestry recorded the lowest number of wildland fires since 1927. There were a total of 639 wildfires that burned 9,033 acres (lowest burned acreage was 7,110 in 2003). Increased efforts in fire prevention and suppression contributed to this record low, and landowners getting burn permits to conduct safe debris burning played a major role in that effort. «Read the rest of this article»

Nashville, TN – There are approximately 26,000 establishments in Tennessee where food and beverages are served. Inspectors from the Tennessee Department of Health visit each location at least twice a year to make sure items are safe for consumption.
"Protecting the health of all Tennesseans is a core part of our mission," said TDH Commissioner John Dreyzehner, MD, MPH. "Our regulatory role and partnership with food and beverage providers helps to prevent food-borne illnesses and is one of the invisible services we provide to people across Tennessee every day."
«Read the rest of this article»

Nashville, TN – It's only November, but all across the state, Christmas tree farmers are getting ready for the folks who make choosing natural Christmas trees a treasured part of the holiday season.
Christmas tree farmers know that choosing the tree is a memory-making experience and an anticipated holiday project, so they make the experience as much fun as possible. Many offer hot cider or other refreshments at their farms and sell natural wreaths, roping and garland in addition to trees.
«Read the rest of this article»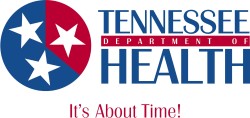 Nashville, TN – Tennessee Department of Health experts say at least eight cases of illness among children in East Tennessee are likely related to drinking "raw" or unpasteurized milk. The investigation has identified a specific type of Escherichia coli O157 as the cause of at least three of the illnesses.
«Read the rest of this article»

Nashville, TN – The annual Music & Molasses Arts & Crafts Festival on October 19th and 20th at Ellington Agricultural Center in Nashville will feature an array of events that are sure to please the whole family.
"It's a weekend of family fun with molasses making and tasting, music shows, square dancing and delicious food," said Anne Dale, director of the Tennessee Agricultural Museum. "From the free horse-drawn wagon rides, to the beautiful hand-crafted items, there's something for everyone, including many activities for the kids." «Read the rest of this article»

Nashville, TN – A cool, rainy summer has left Tennessee's lawns and landscapes with soils still soft and retaining moisture.  Perfect. There'll never be a better fall to improve your landscape.
Fall is always the best season to transplant trees, shrubs, bulbs or any other perennials.  Summer's heat is too stressful for new transplants, and even daily watering can't make up for heat plus drought. Perennial plants also need fall and winter to develop their root systems instead of growing, blooming or putting out leaves as they do in spring or summer. As long as the ground is not frozen hard, it's not too late to transplant.
«Read the rest of this article»

Nashville, TN – Tennessee Department of Agriculture Commissioner Julius Johnson today announced the appointment of Shanna Lively as food and dairy administrator.
"I am happy to appoint Shanna to this position that plays a very important role in ensuring food safety for Tennesseans," Johnson said. "Food safety is a top priority at the state and federal levels and Shanna's experience with this in the private sector makes her an ideal person to take on this responsibility."
«Read the rest of this article»

Nashville, TN – Turns out, bigger really isn't always better—at least when it comes to peaches. Tennessee's peaches may not match their rivals in size this year, but that's exactly why, at the end of a soggy summer, Tennessee peaches have more flavor packed beneath their fuzzy exteriors.
In many parts of the Deep South this summer, excessive rains have affected famous peach crops in a way that isn't immediately evident.
«Read the rest of this article»