Topic: TDA

Nashville, TN – It's only November, but all across the state, Christmas tree farmers are getting ready for the folks who make choosing natural Christmas trees a treasured part of the holiday season.
Christmas tree farmers know that choosing the tree is a memory-making experience and an anticipated holiday project, so they make the experience as much fun as possible. Many offer hot cider or other refreshments at their farms and sell natural wreaths, roping and garland in addition to trees.
«Read the rest of this article»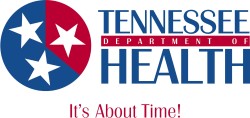 Nashville, TN – Tennessee Department of Health experts say at least eight cases of illness among children in East Tennessee are likely related to drinking "raw" or unpasteurized milk. The investigation has identified a specific type of Escherichia coli O157 as the cause of at least three of the illnesses.
«Read the rest of this article»

Nashville, TN – The annual Music & Molasses Arts & Crafts Festival on October 19th and 20th at Ellington Agricultural Center in Nashville will feature an array of events that are sure to please the whole family.
"It's a weekend of family fun with molasses making and tasting, music shows, square dancing and delicious food," said Anne Dale, director of the Tennessee Agricultural Museum. "From the free horse-drawn wagon rides, to the beautiful hand-crafted items, there's something for everyone, including many activities for the kids." «Read the rest of this article»

Nashville, TN – A cool, rainy summer has left Tennessee's lawns and landscapes with soils still soft and retaining moisture.  Perfect. There'll never be a better fall to improve your landscape.
Fall is always the best season to transplant trees, shrubs, bulbs or any other perennials.  Summer's heat is too stressful for new transplants, and even daily watering can't make up for heat plus drought. Perennial plants also need fall and winter to develop their root systems instead of growing, blooming or putting out leaves as they do in spring or summer. As long as the ground is not frozen hard, it's not too late to transplant.
«Read the rest of this article»

Nashville, TN – Tennessee Department of Agriculture Commissioner Julius Johnson today announced the appointment of Shanna Lively as food and dairy administrator.
"I am happy to appoint Shanna to this position that plays a very important role in ensuring food safety for Tennesseans," Johnson said. "Food safety is a top priority at the state and federal levels and Shanna's experience with this in the private sector makes her an ideal person to take on this responsibility."
«Read the rest of this article»

Nashville, TN – Turns out, bigger really isn't always better—at least when it comes to peaches. Tennessee's peaches may not match their rivals in size this year, but that's exactly why, at the end of a soggy summer, Tennessee peaches have more flavor packed beneath their fuzzy exteriors.
In many parts of the Deep South this summer, excessive rains have affected famous peach crops in a way that isn't immediately evident.
«Read the rest of this article»
Gets Gold Medal, Silver Medal and Two Bronze Medals

Nashville, TN – Tennessee just made global news for its award winning wines.
Tennessee wineries took home 21 medals from the recent Indy International Wine Competition at Purdue University, one of the nation's largest wine competitions.
The West Lafayette, Indiana event attracted more than 2,300 wines from 39 states and 14 countries as far away as France, Australia, Chile and Greece. The wines were judged by 44 international experts in a completely blind taste competition based on appearance, aroma, taste and aftertaste.
«Read the rest of this article»

Nashville, TN – After a long, cool, rain soaked spring, Tennessee's typical hot and humid summertime weather is here. The sudden shift is helping the state's crops make up for lost time, which is especially beneficial to the farmers who grow much anticipated local berries, peaches, plums, apples and pears.
Tennessee's berry crops, formerly in slow motion, have responded to ideal summer conditions by maturing at top speed, according to TDA's agritourism and farmers market coordinator, Pamela Bartholomew.
«Read the rest of this article»

Nashville, TN – Farmers markets: they're not just for cities, anymore.
Tennessee's farmers markets are popping up everywhere—even in the heart of Tennessee farm lands. You'd think that in areas where many in the community still farm and grow gardens, the farmers market concept wouldn't get much traction, but in fact, it's in small towns and rural communities that most new farmers markets are showing up. «Read the rest of this article»

Nashville, TN – Nearly two hundred tiny, green, live horses are currently crossing the state of Tennessee. A map of the state of Tennessee, that is.
The Pick Tennessee Products website, www.PickTnProducts.org, is now host to a "live" equine resources map that links visitors directly to 196 different equine hot spots from one end of the state to the other.
«Read the rest of this article»