Topic: TDH
World Aids Day is December 1st, 2013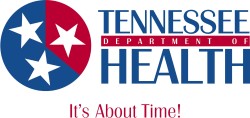 Nashville, TN – The world changed dramatically in 1981. IBM sold its first personal computer loaded with MS DOS software. The space shuttle Columbia made its inaugural flight. MTV brought music videos into living rooms.
Just when it appeared technology was making life better for nearly everyone, doctors in San Francisco, CA were baffled by an illness that defied all known treatment. That frightening, incurable disease would soon become known as Acquired Immune Deficiency Syndrome, or AIDS.
«Read the rest of this article»
Practice Safe Food Handling when Cooking and Dining on Thanksgiving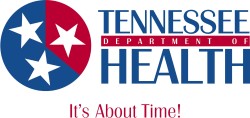 Nashville, TN – Special foods and favorite family recipes are a treasured part of many Thanksgiving celebrations.
In addition to enjoying these foods in moderation, the Tennessee Department of Health urges all Tennesseans to practice safe food handling while preparing, transporting and storing food to protect family and friends from food-borne illness.
«Read the rest of this article»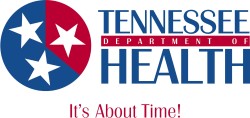 Nashville, TN – The Tennessee Department of Health confirmed today the strain of E.coli that caused nine children to become ill after drinking raw milk obtained from McBee Dairy Farm near Knoxville has been matched to animal waste collected at the dairy.
Five of the nine children required hospitalization and three developed a severe kidney problem known as hemolytic uremic syndrome. «Read the rest of this article»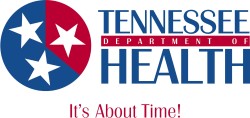 Nashville, TN – Tennessee Department of Health experts say at least eight cases of illness among children in East Tennessee are likely related to drinking "raw" or unpasteurized milk. The investigation has identified a specific type of Escherichia coli O157 as the cause of at least three of the illnesses.
«Read the rest of this article»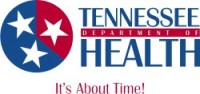 Nashville, TN - Tennessee Health Commissioner John Dreyzehner, MD, MPH, joined officials from Meharry Medical College and other state and local officials Tuesday, October 22nd, for an open house at the Maury County Health Department Dental Clinic in Columbia. TDH is partnering with the Meharry School of Dentistry to enhance provision of comprehensive dental care for children and targeted populations of uninsured adults at the facility and at the Montgomery County Health Department Dental Clinic in Clarksville.
«Read the rest of this article»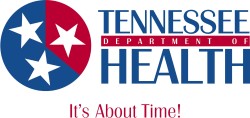 Nashville, TN – Effective this month, under a new Tennessee law, prescriptions for opioid pain medicines and benzodiazepine medicines may not be dispensed in Tennessee in quantities exceeding a 30-day supply.
The new limits apply to all dispensers of these medications, including pharmacies, dispensaries and mail-order programs located either in or out of Tennessee. «Read the rest of this article»
TDH Projects 33 Percent Increase by End of Year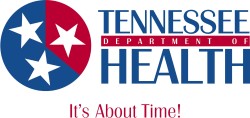 Nashville, TN – In just slightly more than nine months this year, more babies in Tennessee have been born dependent on drugs their mothers took during pregnancy than in all of 2011.
By the first week of October, 643 babies were born dependent, compared with 629 for all of 2011.
«Read the rest of this article»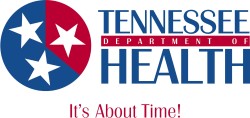 Nashville, TN – A small cluster of three cases of mumps associated with international travel was recently reported in Tennessee. These cases provide a reminder of the importance of the measles, mumps and rubella, or MMR, vaccine.
Although mumps is rare in the United States thanks to high levels of immunization with the MMR vaccine, it is still common in other parts of the world. «Read the rest of this article»
Outreach Effort Screens for Risks for Tennessee Newborns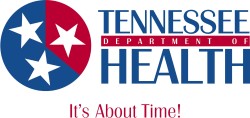 Nashville, TN – On average, more than 79,000 new Tennesseans are born in the Volunteer State every year. Now, First Lady Crissy Haslam and the Tennessee Department of Health will begin greeting each new arrival with a "Welcome Baby" package as part of an innovative new outreach effort.
Welcome Baby is designed to help give Tennessee's newest residents the best start in life by connecting children and families with appropriate services in their community, providing referrals to address family needs and screening babies and their families for potential risks. «Read the rest of this article»
September is National Preparedness Month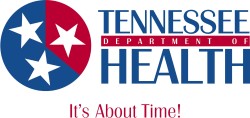 Nashville, TN – Have a Plan. Have a Kit. With September designated as National Preparedness Month, the Tennessee Department of Health and the Tennessee Emergency Management Agency are urging residents to plan now for what they would need to do in a disaster, and to have a kit of materials to take care of themselves and their families.
TDH Commissioner John Dreyzehner, MD, MPH, and TEMA Director James Bassham will be taking their "Have a Plan; Have a Kit" message across the state throughout September as they promote the importance of emergency preparedness. «Read the rest of this article»