Topic: TDH
Now I Lay Me Down To …

Nashville, TN – Sleep is not a luxury; it is a basic health need long known to affect a person's ability to think and function.
Increasingly scientists and researchers are learning more about other values of sleep that may impact health and help improve and extend lives. «Read the rest of this article»
New State Law on 'Overdose Antidote' Naloxone Use Now in Place

Nashville, TN – The Tennessee Department of Health's Vital Statistics office today released data on 2013 drug overdose deaths in the state. The 1,166 fatalities last year involved prescribed and illegal drugs, unintentional and intentional overdoses, and compares with 1,094 overdose deaths in 2012.
In each of the last two years, more people died from drug overdoses in Tennessee than in either motor vehicle accidents or homicides or suicides*.
Year
OD
MVA
Homicide
Suicide
2012
1,094
958
456
956
2013
1,116
1,008
405
1,017
Total
2,260
1,966
861
1,973
*Source:  Tennessee Department of Health, Office of Vital Records «Read the rest of this article»
Keeping your child's vaccinations up to date helps keep schools Safe

Nashville, TN – Frequent news reports about whooping cough and measles, diseases long thought vanquished by vaccines in the US, serve as a reminder of the importance of getting back-to-school immunizations for your child now.
In Tennessee, children enrolling in school for the first time and all children going into seventh grade must provide schools with a state immunization certificate before classes start as proof they have had all the immunizations necessary to protect them and their classmates from serious vaccine-preventable diseases. «Read the rest of this article»
Necessary for All, Especially for Travelers

Nashville, TN – The Tennessee Department of Health, in alignment with the U.S. Centers for Disease Control and Prevention, is issuing polio vaccination guidance for individuals planning travel to and from 10 countries where wild poliovirus, or WPV, is currently known to be a threat.
Those countries include: Afghanistan, Nigeria, Pakistan, Cameroon, Ethiopia, Equatorial Guinea, Iraq, Israel, Somalia and Syria. «Read the rest of this article»

Nashville, TN – Sex. It's a difficult topic for many parents to discuss with their children, but those conversations may save a life or prevent pain and suffering from a sexually transmitted disease.
"There are more than 20 sexually transmitted diseases and while all are preventable, not all are curable," said Carolyn Wester, MD, MPH, medical director of the TDH HIV/STD Section. "Some are deadly, some can cause permanent damage to the reproductive and nervous systems, and some can cause bouts of pain for the rest of a person's life. Unfortunately too many children become sexually active at very young ages, so it's important for parents to provide accurate information earlier than later, and to help their children understand the consequences of their actions." «Read the rest of this article»

Nashville, TN – The Tennessee Neonatal Abstinence Syndrome Subcabinet is providing useful information to health care providers and patients about recent changes to state laws and rules related to babies that are born dependent on drugs.
Neonatal Abstinence Syndrome, or NAS, occurs when a baby receives certain drugs, primarily narcotics, through the umbilical cord and is abruptly cut off from that supply at birth and then experiences a variety of withdrawal symptoms. «Read the rest of this article»

Nashville, TN – The Tennessee Department of Health joins a coalition of health providers and other partners across the country taking part in National HIV Testing Day Friday, June 27th.
As part of this effort to raise awareness and promote prevention of HIV, TDH is teaming up with Walgreens and Greater Than AIDS to provide free HIV testing at sites across Tennessee June 26th-28th. TDH encourages all sexually active Tennesseans, regardless of age, to get tested for HIV. «Read the rest of this article»
People Urged to Eliminate Standing Water, Take Precautions during Outdoor Activities

Nashville, TN – The Tennessee Department of Health has confirmed one human case of West Nile Virus this week, the first human case confirmed in Tennessee in 2014.
The WNV case involves a resident of Shelby County who is now recovering.
«Read the rest of this article»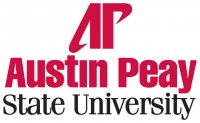 Clarksville, TN – The Austin Peay State University School of Nursing and the Montgomery County Health Department will continue to support the fight against breast cancer, thanks to a recent $35,985 grant from the Greater Nashville Affiliate of Susan G. Komen for the Cure.
For the second year in a row, the Nashville Komen affiliate has awarded the grant to the two organizations to provide breast health education and services to underserved populations in this community.
«Read the rest of this article»

Nashville, TN – While swimming is a fun way to beat the heat and be physically active, thousands of Americans get sick every year due to germs found in the places where we swim.
"We can all help keep our swimming areas safe this summer by following a few easy steps," said TDH Chief Medical Officer David Reagan, MD, PhD. "Taking precautions like showering before swimming and never letting children swim without supervision helps prevent illness and injuries."
«Read the rest of this article»