Topic: TDH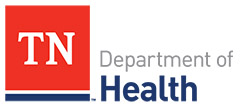 Nashville, TN – With temperatures near the 100° mark predicted for parts of the state this week, the Tennessee Department of Health is reminding residents and visitors to "respect the sun's might" by protecting themselves from excessive heat and intensive sunlight damage.
"When temperatures get as high as they are expected to in the upcoming days, we all need to look out for one another and make sure no one becomes a victim to the heat," said John Benitez, MD, medical director of the TDH Emergency Preparedness Office.
«Read the rest of this article»
Mary Beth Edwards and Tyler James Keatts of Stewart County elected Teen Tobacco-Free Ambassadors.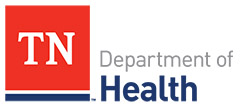 Sevierville, TN – More than 400 teens from across Tennessee gathered at the Sevierville Convention Center July 17th-19th, 2016 to take part in the Tennessee Department of Health's first-ever FACT Summit, a statewide tobacco prevention conference for youth. "FACT" stands for "Free and Clear Tennessee," envisioning a state free of tobacco and nicotine addiction where everyone enjoys clear air.
The FACT Summit provided a forum for participants representing 51 Tennessee counties to create a youth-led movement of peer-to-peer education and advocacy for prevention of tobacco and nicotine addiction across Tennessee.
«Read the rest of this article»
Montgomery County, TN – The Tennessee Department of Health, in conjunction with officials from the Montgomery County Health Department, will conduct a Community Assessment for Public Health Emergency Response, also called a CASPER, in our area July 26th and 27th.
This CASPER is done by going door-to-door and speaking directly with community members about information on the Zika virus and ways to eliminate mosquito breeding grounds.
«Read the rest of this article»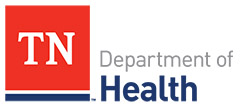 Nashville, TN – In just a few days, thousands of students from across Tennessee will take their seats in classrooms to begin a new academic year filled with wonderful experiences and learning opportunities.
As these youngsters start opening books and mingling with friends, some will miss out on the important first few days of school, unable to attend because they aren't properly immunized to prevent the spread of dangerous, infectious diseases.
«Read the rest of this article»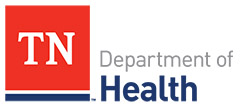 Nashville, TN – Another school year will soon begin for many students in Tennessee and now is the time to make sure they receive the required immunizations for school attendance.
''Vaccines are critical protection for our own children and help keep other kids around them safe from many diseases,'' said TDH Commissioner John Dreyzehner, MD, MPH. "The measles outbreak we just emerged from in Memphis should serve as a vivid wake-up call and remind us how lucky we are to have vaccines that protect us. Please make sure you and yours have the vaccines you need."
«Read the rest of this article»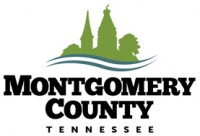 Montgomery County, TN – Montgomery County Mayor Jim Durrett and Montgomery County Public Health Director Joey Smith, remind residents and business owners to continue to use the "Tip and Toss" method and "SWAT" actions to prevent mosquito breeding grounds.
"With the first confirmed cases of the Zika virus in an adjoining county, and mosquito season in full swing, it is prudent that we remind the public of ways to prevent mosquito breeding." said Mayor Durrett.
«Read the rest of this article»
"Fight the Bite – Hydrate Right – Respect the Sun's Might"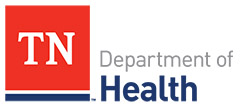 Nashville, TN – Summer is fast approaching and that means plenty of opportunities for outdoor fun and adventures across Tennessee. Thousands of music lovers will visit Nashville and Manchester June 9th through 12th for the CMA Music Festival and Bonnaroo.
Thousands more are expected for Elvis Week in Memphis August 10th through 16th and in Bristol for Bristol Motor Speedway's NASCAR event August 20th.
«Read the rest of this article»
Tennessee State Representative Curtis Johnson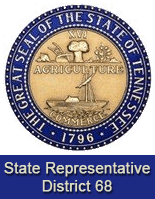 Nashville, TN – The 109th Tennessee General Assembly adjourned on April 22nd, 2016 to become a part of Tennessee history with passage of major legislation to reduce crime, cut tax burdens, spur job growth, accelerate the state's success in K-12 education, boost the number of college graduates, curb drug abuse and curtail drunk driving.
State lawmakers also passed significant legislation to ease traffic congestion, reduce child abuse, aid farmers, increase access to healthcare and medication, increase voter participation and provide a safer environment for the elderly.
Following, please find a copy of some of the highlights of this year's legislative action.
«Read the rest of this article»
Written by John Dreyzehner, MD, MPH
Tennessee Department of Health Commissioner
and Wendy Long, MD, MPH
TennCare Deputy Director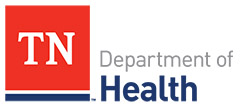 Nashville, TN – Tennessee strongly encourages communities to fluoridate their water supplies to reduce the impact of oral disease on our kids' physical, emotional and economic well-being, in particular the impact to our state's most vulnerable children.
Community water fluoridation is a proven prevention strategy fundamental to health equity and optimal health for all and the science is clear: Fluoride provides substantial benefits throughout our lives at a low cost, with $1.00 spent on fluoride saving $38.00 in future dental treatment costs.
«Read the rest of this article»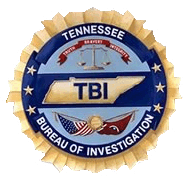 Nashville, TN – A joint investigation with Special Agents from the Tennessee Bureau of Investigation and investigators with the McEwen Police Department has resulted in the arrest of the owner/operator of a clinic in McEwen on charges related to drug diversion and prescription fraud.
At the request of 23rd District Attorney General Ray Crouch, on March 23rd, TBI Special Agents, working alongside detectives with the McEwen Police Department and Tennessee Department of Health, began investigating a complaint of drug diversion and prescription fraud at the Coleman Family Care Clinic in McEwen.
«Read the rest of this article»