Topic: TDH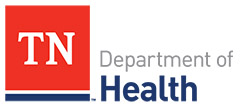 Nashville, TN – Breast cancer is one of the leading causes of cancer death in women in the United States.
With nearly 4,700 new cases of breast cancer diagnosed in Tennessee every year, the Tennessee Department of Health encourages residents to talk with a health care provider on when to schedule their annual mammograms. Mammography screening should begin no later than age 50.
«Read the rest of this article»
Tennessee Governor, Health Commissioner Get Annual Flu Shots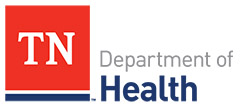 Jackson, TN – Tennessee Governor Bill Haslam and Tennessee Department of Health Commissioner John Dreyzehner, MD, MPH rolled up their sleeves and received their annual flu shots in Jackson. Immunization against the flu is important to the community as it not only protects those receiving the vaccine, but also family, friends and coworkers.
"A flu shot is one of the easiest steps you can take each year to keep yourself healthy during flu season," Governor Haslam said. "Flu shots are readily available across Tennessee and getting one can protect you and others around you, especially those who may be more susceptible to the flu."
«Read the rest of this article»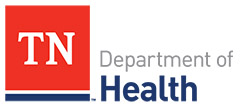 Nashville, TN – The Tennessee Department of Health has now confirmed 19 human cases of West Nile Virus infection and 11 cases of La Crosse Virus infection in the state so far in 2017.
Mosquito-borne illness is more common during late summer and TDH recommends taking simple steps to avoid mosquito bites and help prevent mosquito-borne illnesses.
«Read the rest of this article»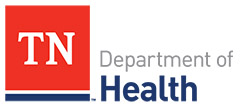 Nashville, TN – A total solar eclipse, when the moon completely covers the sun, will be visible Monday, August 21st, 2017. Tennessee is one of 14 states that will be in the path of totality, a 70 mile-wide path where the sun is completely blocked by the moon.
The Tennessee Department of Health encourages everyone to enjoy this once in a lifetime event, but urges eye protection and common sense safety.
«Read the rest of this article»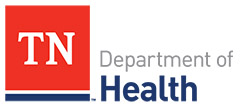 Nashville, TN – Preventing an illness is always better than trying to treat it once it occurs. That's why doctors with the Tennessee Department of Health encourage people of all ages to talk with their healthcare providers about the immunizations needed for lifelong protection.
"Vaccines aren't just for kids. They provide protection against many potentially serious and preventable illnesses that can strike an individual, a family or a community without warning," said TDH Commissioner John Dreyzehner, MD, MPH.
«Read the rest of this article»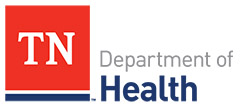 Nashville, TN – To prevent the spread of diseases and to keep our kids of all ages and their classmates safe, healthy and in school learning, all students in Tennessee, from kindergarten to college, must have proof of immunizations before they can start school.
State leaders of health and education say it's best to get those important vaccines now to avoid longer wait times later and to ensure a smooth beginning to the 2017 school year.
«Read the rest of this article»
Written by Curtis Johnson
Tennessee State Representative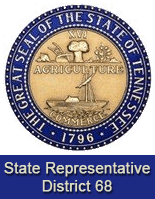 Nashville, TN – The first session of the 110th Tennessee General Assembly adjourned on May 10th, 2017, after passing major legislation that will benefit Tennesseans for generations to come. This is Part 5 of a 12 Part report.
This includes a measure making Tennessee the first state in the nation to offer all adults without a degree tuition-free access to community college; a new law rebuilding a safe and reliable transportation network, while reallocating revenues to maximize taxpayers' return on that investment; and a bill which provides a responsible path to improve access to broadband through investment, deregulation, and education.
Action in the General Assembly also included passage of a balanced budget which takes on no new debt, as well as legislation protecting the elderly, enhancing the state's robust job growth, cracking down on crime, and boosting efforts as the fastest improving state in the nation in K-12 student achievement. Following is a report on key legislation passed this year.
«Read the rest of this article»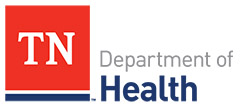 Nashville, TN – Fentanyl: It's here; it's deadly and not just illegal users are at risk. Along with fentanyl there are other, more powerful drugs like carfentanil that are being used in counterfeiting legal drugs like Percocet and even counterfeiting of illegal heroin.
That's the message leaders from the Tennessee Department of Health, Tennessee Bureau of Investigation, Tennessee Department of Mental Health and Substance Abuse Services and Tennessee Department of Safety and Homeland Security provided today during a press conference at TBI headquarters in Nashville.
«Read the rest of this article»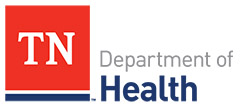 Nashville, TN – Let's just get this right out of the way: Few people want to talk about their colon. As body parts go, it doesn't match the heart, eyes or brain for attracting poetic verse and many are unaware of its importance.
What does matter, especially for those 50 years or older, is that among the cancers affecting both men and women, colorectal cancer is the second leading cause of cancer deaths in the United States.
«Read the rest of this article»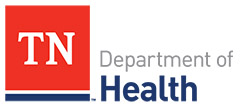 Nashville, TN – Ticks and mosquitoes are now out in force and looking for food. The meal of choice for both is blood, creating opportunities to spread a variety of serious illnesses such as Zika Virus Disease and Rocky Mountain spotted fever as they move from one bite victim to another.
"For many people, a bite from a mosquito or tick won't cause much more than an itchy, irritating spot on the skin or sometimes mild, flu-like symptoms," said Tennessee Department of Health Commissioner John Dreyzehner, MD, MPH.
«Read the rest of this article»