Topic: TDOH
Suicide Tenth Leading Cause of Death in Tennessee, U.S. & Internationally

Nashville, TN – In 2013, intentional self-harm was the tenth leading cause of death in Tennessee, a ranking that mirrors U.S. and international cause of death rankings. According to data from the Tennessee Department of Health's Vital Records office, a total of 1,017 people in Tennessee committed suicide that year.
Statistics point out disparities in Tennessee's diverse population and the need to understand suicide warning signs and the actions required to prevent loss of life. «Read the rest of this article»

Nashville, TN – Tennessee's modern tradition for the top names for new babies continued in 2014, with Emma and William taking the number one spots for a fourth consecutive year as the most popular names given by new Tennessee parents.
William has been the number one name chosen for baby boys born in Tennessee for eight straight years. Emma repeats as the most popular name for Tennessee baby girls after taking the top spot on the list in 2011. «Read the rest of this article»
Tennesseans Reminded to Get Flu Vaccine Now

Nashville, TN – Tennessee Department of Health surveillance notes a steady increase in influenza activity in Tennessee and warns the 2014-2015 flu season could be severe. TDH urges everyone to protect themselves and their families by getting a flu shot now.
"Early indications suggest this could be a more severe flu season than we have had for some time," said TDH Commissioner John Dreyzehner, MD, MPH. "Vaccination is likely to reduce the risk of severe illness even if not all strains are matched to the vaccine throughout the season. Because a flu vaccine is still the best protection, get it now if you have not done so."
«Read the rest of this article»

Nashville, TN – Putting your baby to sleep using the ABCs of Safe Sleep saves lives. The Tennessee Department of Health urges parents to remember it's very important to make sure family and friends follow these simple steps while visiting during the holidays: Babies sleep safest Alone, on their Backs and in a Crib.
"Loved ones are always eager to see and hold the newest family members during holiday visits. It's really important that everyone who will be involved in caring for a baby knows about the safest way to put the baby to sleep," said TDH Commissioner John Dreyzehner, MD, MPH. «Read the rest of this article»
The Perfect Present for Yourself and Others

Nashville, TN – Stores and businesses have long used the familiar holiday slogan, "Give the gift that keeps on giving." While stereos, watches and even baskets of fruit delivered monthly have been advertised to provide perpetual pleasure, the Tennessee Department of Health suggests a present that really does have lasting benefits:  Stopping the use of tobacco products.
The three top benefits to a person who quits are these:  A former user can live longer and be healthier; his or her family can live longer and be healthier; and there will be more money available to spend or invest. All are noticeable fairly quickly when a tobacco users ends his or her addiction to nicotine. «Read the rest of this article»

Nashville, TN –  Six months after issuing a public health advisory on the use of electronic cigarettes, the Tennessee Department of Health advisory remains in effect.
Additionally, the department has petitioned the U.S. Food and Drug Administration for regulation of electronic cigarettes and similar electronic devices that produce emissions or "vapor" that contain, despite the perceptions of many, much more than just water vapor.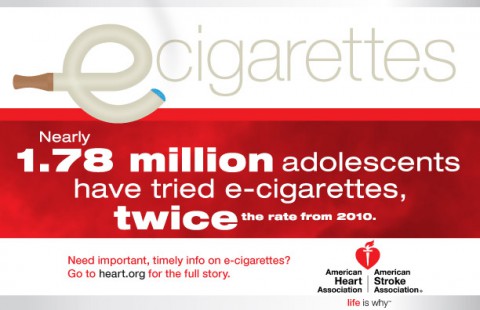 «Read the rest of this article»
Publication promotes healthy living opportunities in Tennessee

Nashville, TN – The Tennessee Department of Health has introduced a new, free magazine to help people across the state discover better health and happier lives.
Thrive: Living Well in Tennessee is now available at public libraries, city and county health departments, state parks and other locations, and in a digital version for online viewing.
«Read the rest of this article»

Nashville, TN – The holidays are almost here, a time to be with family and friends, but it's also cold and flu season.
Influenza-like illnesses are slowly increasing across the Volunteer State and the Tennessee Department of Health encourages all Tennesseans who have not yet received a flu vaccine to get one now.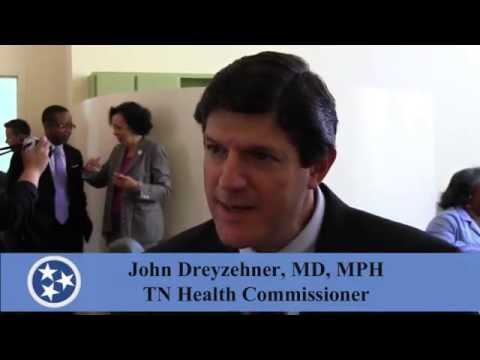 «Read the rest of this article»
World AIDS Day is December 1st, 2014

Nashville, TN – More than 16,000 people in Tennessee are living with Human Immunodeficiency Virus, HIV, and that number is growing. In the five years between 2009 and 2013, an average of 871 additional Tennesseans each year became infected.
HIV attacks the body's immune system, causing a life-threatening illness known as Acquired Immunodeficiency Syndrome, or AIDS. When a person has AIDS, his or her body's natural defense system loses its ability to fight infections. That person is then at increased risk of suffering or dying from many other diseases and illnesses. The average annual AIDS death toll in Tennessee for the 2009-2013 period was 294. «Read the rest of this article»
Written by David E. Gillespie
Blanchfield Army Community Hospital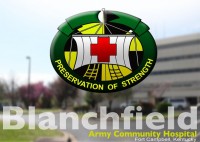 Fort Campbell, KY – Tennessee's top health department official joined military and civilian health administrators at Blanchfield Army Community Hospital Tuesday for a roundtable discussion on how healthcare efforts are synchronized across multiple agencies from local to county, regional and state levels.
The working lunch meeting was an opportunity to bolster longstanding relationships and communicate directly with Dr. John Dreyzehner, Commissioner of the Tennessee Department of Health, which is tasked to protect, promote and improve the health of people in Tennessee.
«Read the rest of this article»