Topic: TDOT

Nashville, TN – The Tennessee Department of Transportation (TDOT) reports that on Sunday July 27th, 2014, from 5:00am until 9:00am, there will be a shoulder closure on I-24 at Mile Marker 11.0 in order to perform overhead utility repair. «Read the rest of this article»

Nashville, TN – The Tennessee Department of Transportation (TDOT) reports that on Sunday July 20th, from 5:00am until 9:00am, there will be utility repair of overhead line by CEMC on I-24 near eastbound and westbound lanes in Montgomery County.
No lane closure required. Truck will be in median to make repair.   «Read the rest of this article»

Nashville, TN – The I-65 bridge repair project is well underway in the Rivergate area, north of Nashville. The Tennessee Department of Transportation (TDOT) has received many calls about the closures.
Message boards are posted well before the work zone; however, motorists often ignore the warnings and get caught in the backup.
«Read the rest of this article»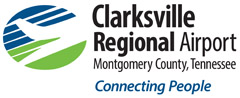 Clarksville, TN – Clarksville Regional Airport (KCKV) announced it has completed the bid selection for a $3.2 million apron improvements package that will greatly expand the airport's accessibility and aircraft parking capabilities.
The improvements include a completely reconstructed apron area with two new helicopter landing pads, a new tie down area supporting 55 aircraft and structural improvements to the apron design that expand the airport's service capabilities.
«Read the rest of this article»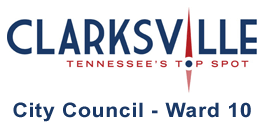 Clarksville, TN – Due to the upcoming 4th of July weekend, the city council moved its regular voting session to July 1st. It was an interesting evening.
Ordinance 7 – 2014-15 (Homeless Shelter Distance)
This ordinance proposed to shrink the distance that a homeless shelter could be located from residential properties. Currently, the distance requirement is 1000 feet. According to map inquiries by the Planning Commission, there are only four locations left in Clarksville that would allow a shelter to be at this separation requirement. «Read the rest of this article»
No Construction-Related Lane Closures on Tennessee Highways July 3rd-7th

Nashville, TN – Road construction won't slow motorists across Tennessee over the July 4th holiday. The Tennessee Department of Transportation will suspend all construction-related lane closures on interstates and state routes beginning at 6:00am on Thursday, July 3rd, 2014 through 6:00am on Monday, July 7th to provide maximum roadway capacity for holiday travelers.
«Read the rest of this article»
Series of Lane Closures Planned for Rivergate Area

Nashville, TN – Tennessee Department of Transportation contract crews will close two lanes of travel on I-65 South on the north side of Nashville this weekend for bridge repair work. The work zone will extend from mile markers 95 to 98, northbound and southbound. The work is scheduled as follows:
«Read the rest of this article»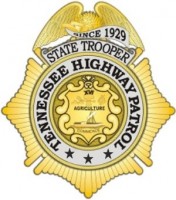 Nashville, TN - Since 2002, the small Middle Tennessee city of Manchester in Coffee County has hosted one of the most popular live music events in the country – the annual Bonnaroo Music and Arts Festival.
Held on a 700‑acre farm, the festival is a four-day, multi-stage event that showcases a diverse assortment of musical styles and performers.  Thousands of people from all over the country make the yearly trip to attend the festival, and Manchester becomes their temporary home for several days in June.
«Read the rest of this article»

Nashville, TN – The Tennessee Department of Transportation (TDOT) reports that from now through Saturday May 31st, from 9:00am-2:00pm, there will be lane closures on SR 48N (Trenton Road) between Needmore Road and Meriwether Road in Clarksville for utility relocation. «Read the rest of this article»

Nashville, TN – The Tennessee Department of Transportation (TDOT) reports that from now through Saturday May 31st, from 9:00am-2:00pm, there will be lane closures on SR 48N (Trenton Road) between Needmore Road and Meriwether Road in Clarksville for utility relocation. «Read the rest of this article»