Topic: teaching

Tampa, FL - Former Austin Peay State University coach Bill Schmitz has died at the age of 59. His death was confirmed Monday following an apparent suicide jump from the Sunshine Skyway Bridge in Tampa.
A longtime coach, Schmitz had a lengthy coaching resume that included stops at Cincinnati, Rice, Vanderbilt and Eastern Michigan before getting his first head coaching job with the United States Coast Guard Academy.
«Read the rest of this article»
Washington, D.C. – The White House today released a new report that finds that the loss of teachers and other education staff is forcing communities into difficult choices that harm our children's education and future, including increasing class sizes and shortening school years and days.
The report shows that more than 300,000 local education jobs have been lost since the end of the recession – a figure that stands in stark contrast to previous economic recoveries. As a result, the national student-teacher ratio increased by 4.6 percent from 2008 to 2010, rolling back all the gains made since 2000.
«Read the rest of this article»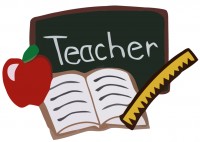 Recently a first grader fell on the playground and hurt his lip.When he returned from a visit to the nurse, he announced to his teacher, "Nurse Teresa put gasoline on my lip." His teacher said, "Don't you mean that she used Vaseline?" "No, no," he insisted, "it was gasoline!"
Children do not always interpret reality the same way that it is perceived by adults. This little boy knew the word gasoline, so he was sure that this was what the nurse was using.
When teachers are speaking to small children, they are always in danger of being misinterpreted.
«Read the rest of this article»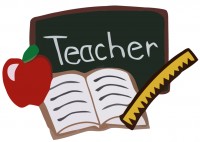 Recently, educators have been under fire for the perceived lack of progress children are making in school. All kinds of arm chair jockeys have jumped in to "fix" the educational system. Testing has become the mecca for deciding what a child knows or doesn't know. Evaluating teachers has become the bar for whether or not they retain their jobs.
Let's look at the other side of the picture for a minute as we start to throw the baby out with the bathwater in education.
In my generation, parents sent children to school with the following message, "If you get in trouble at school and don't do your work, you get in twice as much trouble when you get home!" Today a child is more likely to insult his teacher if she tells him he's doing something inappropriate with, "If you try to tell me what to do, I'll tell my mother and father and they'll sue you!" «Read the rest of this article»

Clarksville, TN – The second annual 8th Grade "Your Choice, Your Future" Career Exploration Day was held on Friday, November 18th at the Memorial Health Building (the Red Barn) on Austin Peay State University. 2200 Kids from 7 area middle schools took part in the event which gave them access to potential employers and educational programs.
According to Brenda Scarborough, a Career Tech Counselor for the Clarksville-Montgomery County School System; "You hear kids all the time asking why they have to take this class, or that class." then she gave an example, "If they are interested in working in a field, they can come and ask someone in that profession what they did in high school to better understand why they need to take the English, Math, and the Sciences; and it gives them a connection to their future careers. These kids start out thinking they know where their career path falls, and after they come here they know where it falls."
«Read the rest of this article»
Nashville, TN – Tennessee Education Association (TEA) President Gera Summerford will be presenting awards to Tennessee educators and education supporters on Friday, May 20, 2011 at TEA's Annual Awards Luncheon. The program will be held at 11:30 a.m. at TEA headquarters (801 Second Avenue North, Nashville, TN 37211).
TEA will recognize the 2010-11 Distinguished Classroom Teachers. This year's winners are Constance Thomas Brown (Clarksville-Montgomery), Melanie DeAnne Buchanan (Cheatham County), Dr. Nancy H. Holland (Metro-Nashville), Beth Widner Jackson (Athens City), Louise Stauffer (McMinn County) and Meron Wang (Shelby County).
Cynthan Darnell (Robertson County) will receive the award for 2011 Distinguished Education Support Professional. The Distinguished Administrator Award recipients are William D. Moody (Metro-Nashville) and Becky Wright Coleman (Hamilton County). The Distinguished Higher Education Faculty Member Award will be presented to Dr. Carrie L. Whaley of Union University. «Read the rest of this article»
naughty
Main Entry: naugh·ty Pronunciation: \ˈnȯ-tē, ˈnä-\
Function: adjective
Inflected Form(s): naugh·ti·er; naugh·ti·est
Etymology: Middle English noughti, from nought Date: 14th century
1 a: archaic: vicious in moral character. Check
1 b: guilty of disobedience or misbehavior. Check,check
2: lacking in taste or propriety. Sometimes, yes. Check, Check, Check
Being a former Preschool teacher I understood that sooner or later I would have to institute a "Time-Out" area for my toddler. However, I didn't realize it would be sooner, rather than later.
As I saw the approaching need I began to scout out local antique stores and Malls, yard sales, garage sales, and Ma and Pa, Grandma, and Grandpa's attics, looking for just the right stool. Requirements were as follows: «Read the rest of this article»