Topic: teenager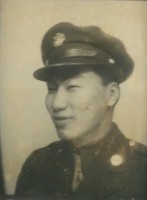 Clarksville, TN – George Nishimura joined the United States Army at a time when America was at war.  This teenager did what thousands of Japanese-American men did at the time, to show their patriotism to the country that had been their home all of their lives.
George was at home when he heard all of the noise and commotion going on in the neighborhood.  He soon learned that guys coming home from Honolulu saw planes, Japanese planes, bombing Pearl Harbor.  When he turned on the radio he heard the announcer shouting, "Pearl Harbor is under attack!  This is not a drill!" «Read the rest of this article»

Clarksville, TN – On September 14th, 2012 around 7:45pm, Clarksville Police officers were called to a business at the 2500 Block of Wilma Rudolph Boulevard about a 16 year old who had been abandoned by his mother.
The 16 year old told officers he travelled with his mother from Alabama to Clarksville to visit the mother's boyfriend in Woodlawn. She had been consuming alcohol as she drove. She rear-ended a vehicle on Wilma Rudolph Boulevard and fled from the scene. «Read the rest of this article»
Clarksville Police Advises Caution when Approaching or Assisting a Stranger

Clarksville, TN – On April 25th, around 10:30pm, a woman called Clarksville Police to report that her 16 year old daughter did not return home from an evening church service and was missing and there were people out looking for her.
While officers were meeting with the mother to take a report, one of the people who had been looking for the missing teenager found her vehicle in a field off of the 2200 block of Allen-Griffey Road. «Read the rest of this article»