Topic: Tenncare

Nashville, TN – In 2013, 921 newborns in Tennessee experienced withdrawal from drugs their mothers used while pregnant.
Many people across Tennessee, including a group of state leaders, are working to reduce that number and in the past year launched several efforts to help prevent the suffering and expenses associated with the condition known as neonatal abstinence syndrome, or NAS.
«Read the rest of this article»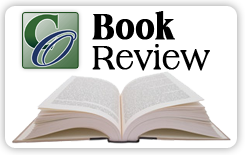 Clarksville, TN – Clarksville resident Dr. Harold Vann served as a pediatrician for 37 years.
His training began at the University of Tennessee Medical School followed by an internship and residency in Pediatrics at the City of Memphis Hospital followed by another residency in Pediatrics at Vanderbilt University.
He served as president of the Tennessee Chapter of the American Academy of Pediatrics and he is distinguished for his efforts to establish KidsCare, a pediatric clinic devoted to serving TennCare patients in Montgomery County; Dr. Vann served as Chief of Pediatrics and Chief of Staff at Clarksville Memorial Hospital.
«Read the rest of this article»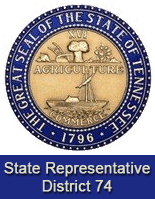 Nashville, TN – On February 3rd, Tennessee Governor Bill Haslam delivered his fourth State of the State address to the legislature.
The highlight of the speech was the Governor's plan to revive – and expand – a proposal from former Governor Bredesen to offer free college tuition to graduating high school seniors going to community or technical colleges.
In 2007, Governor Bredesen proposed using lottery funds to guarantee a free community or technical college degree for any graduating senior with a 'C' average or higher. The plan ultimately failed to receive the support of the Republicans in the State Senate. «Read the rest of this article»
House Bill 1117/Senate Bill 1200 Adding Offenses To the Victims Compensation Fund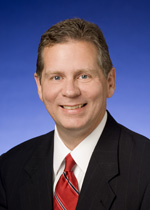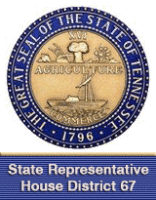 Nashville, TN – Tennessee State Representative Joe Pitts from House District 67 generously takes the time to provides the readers of Clarksville Online with updates on issues which are currently on the legislative agenda for the Tennessee House of Representatives which may be of interest to the residents of Clarksville-Montgomery County.
«Read the rest of this article»
Leverages Federal dollars to purchase private health insurance for Tennesseans without access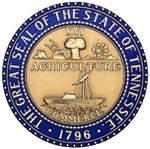 Nashville, TN – Tennessee Governor Bill Haslam unveiled his plan to pursue real health care reform in the state.
Haslam announced that he will not expand TennCare rolls under the Affordable Care Act but instead is working to leverage the available federal dollars to purchase private health insurance for Tennesseans who would not otherwise have access to coverage.
«Read the rest of this article»
January is Cervical Cancer Awareness Month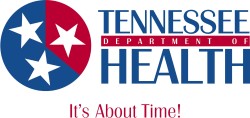 Nashville, TN – January is National Cervical Cancer Awareness Month, and the Tennessee Department of Health is urging all women to get needed screening for cervical cancer in 2013. Cervical cancer is a silent killer that strikes without symptoms or pain until the disease is in the most advanced stage. However, cervical cancer is highly preventable due to the availability of screening tests and the vaccine against Human Papillomavirus.
"Deaths from cervical cancer could be reduced dramatically through the combination of vaccination and regular Pap testing," said Health Commissioner John Dreyzehner, MD, MPH. "The survival rate is almost 100 percent for women whose cervical cancer is found at an early stage. All women should get periodic screening for cervical cancer and talk with their health care providers about ways to prevent and reduce the risk of developing cervical cancer." «Read the rest of this article»
Seasonal Flu Cases Now Widespread in Tennessee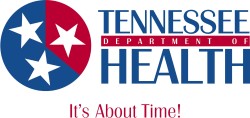 Nashville, TN – Flu season has officially arrived in Tennessee, with cases of seasonal influenza now categorized as widespread in our state. But it's not too late to vaccinate!
The Tennessee Department of Health urges all Tennesseans who have not yet received a flu vaccine to get one now to help protect vulnerable people around them, their families and themselves from the flu virus. «Read the rest of this article»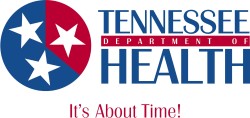 Nashville, TN – Weighing in at just over four pounds, one of the newest residents of Tennessee isn't just premature, he's dependent on addictive drugs.
Within a few hours of the delivery, hospital staff members knew by his seizures, high-pitched cries, tremors, fever and vomiting this innocent baby was another tragic case of neonatal abstinence syndrome, a condition caused when an unborn child is exposed to powerful drugs used legally or illegally by a mother during pregnancy. «Read the rest of this article»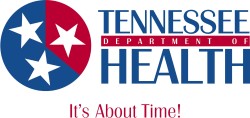 Nashville, TN – Parents working on checklists to get their children ready for the start of school have an important health item to include: required immunizations.
In Tennessee, children enrolling in school for the first time and all children going into 7th grade must provide schools with a state immunization certificate before classes start as proof they have had immunizations necessary to protect them and their classmates from serious vaccine-preventable diseases. «Read the rest of this article»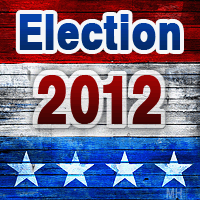 Clarksville, TN – On May 9th, 2012 J. R. Hand opened his home to hold an event for Doctor Mark Green's campaign for State Senate in District 22, which includes Montgomery, Houston and Stewart Counties.
In attendance for the event were Lieutenant Governor Ron Ramsey, State Senate Majority Leader Mark Norris, State Senate Caucus Chairman Bill Ketron, State Senator Jack Johnson, State Senator Ken Yager, State Senator Brian Kelsey, Commissioner of Economics and Community Development Bill Hagerty and Montgomery County State Representative Curtis Johnson. J. R. Hand's father Charles Hand was also in attendance. «Read the rest of this article»