Topic: Tenncare

Nashville, TN – The Tennessee Department of Health encourages parents to have their school-age children immunized now to avoid long lines and extended wait times that may occur closer to the start of the 2015-2016 school year.
Immunization requirements apply to any student enrolling in a Tennessee school for the first time including all Kindergarten students. Requirements also apply to all rising seventh graders.
«Read the rest of this article»
Services to Military Families with Exceptional Family members proposal also advances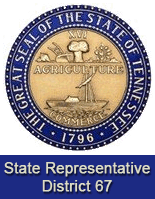 Nashville, TN – Legislation to declare September 18th each year as Carbon Monoxide Awareness Day passed by the House of Representatives on Monday, March 30th, and is now headed to the Governor for his signature. Senator Mark Green (R-Clarksville) was the Senate sponsor.
"Declaring September 18th as Carbon Monoxide Awareness Day, in perpetuity, was the brainchild of Skylar Hughes, a former student of Katy Over, one of the Bikers Who Care who tragically lost their lives on that fateful day," Tennessee State Representative Joe Pitts said.
«Read the rest of this article»
Pitts also appointed to the Education Instruction and Programs Subcommittee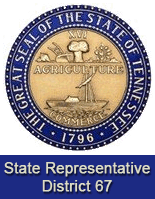 Nashville, TN – Tennessee State Representative Joe Pitts (D-Clarksville) on Saturday was appointed by House of Representatives Speaker Beth Harwell to serve on the new Education Instruction & Programs, Insurance and Banking, and Ethics Committees in the 109th General Assembly.
"I am grateful for the appointments to these key committees in the House of Representatives," said Pitts. "Education and jobs continue to be among my priorities and these appointments will help sharpen that focus for our next term."
«Read the rest of this article»
Provides health care coverage to more Tennesseans while addressing health outcomes and cost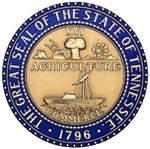 Nashville, TN – Tennessee Governor Bill Haslam today unveiled his Insure Tennessee plan, a two year pilot program to provide health care coverage to Tennesseans who currently don't have access to health insurance or have limited options.
The program rewards healthy behaviors, prepares members to transition to private coverage, promotes personal responsibility and incentivizes choosing preventative and routine care instead of unnecessary use of emergency rooms.
The governor announced that he plans to call a special session to focus on the proposal after the 109th Tennessee General Assembly convenes in January.
«Read the rest of this article»
Keeping your child's vaccinations up to date helps keep schools Safe

Nashville, TN – Frequent news reports about whooping cough and measles, diseases long thought vanquished by vaccines in the US, serve as a reminder of the importance of getting back-to-school immunizations for your child now.
In Tennessee, children enrolling in school for the first time and all children going into seventh grade must provide schools with a state immunization certificate before classes start as proof they have had all the immunizations necessary to protect them and their classmates from serious vaccine-preventable diseases. «Read the rest of this article»

Nashville, TN – The Tennessee Neonatal Abstinence Syndrome Subcabinet is providing useful information to health care providers and patients about recent changes to state laws and rules related to babies that are born dependent on drugs.
Neonatal Abstinence Syndrome, or NAS, occurs when a baby receives certain drugs, primarily narcotics, through the umbilical cord and is abruptly cut off from that supply at birth and then experiences a variety of withdrawal symptoms. «Read the rest of this article»

Nashville, TN – Many students across Tennessee are enjoying their summer break. But it won't be long before the bell rings for the new school year, and it's never too early to think about school immunizations. Tennessee students are required to have a number of immunizations for school attendance.
"Getting vaccinated is so important to help protect all of us from infectious diseases," said Kelly Moore, MD, MPH, director of the Tennessee Immunization Program. "Making sure your children have their required vaccinations is a good way to help ensure students won't be out of the classroom due to a preventable illness."
«Read the rest of this article»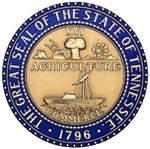 Nashville, TN – Tennessee Governor Bill Haslam joined Department of Mental Health and Substance Abuse Services (TDMHSAS) Commissioner E. Douglas Varney and others today to announce "Prescription for Success," the state's plan to prevent and treat prescription drug abuse in Tennessee.
Prescription drug abuse is a pervasive, multi-dimensional issue impacting Tennessee individuals, families, and communities. Of the 4,850,000 adults in Tennessee, it is estimated that nearly 5 percent (about 221,000) have used pain relievers, also known as prescription opioids, in the past year for non-medical purposes. Of those, it is estimated that 69,100 are addicted to prescription opioids and require treatment for prescription opioid abuse.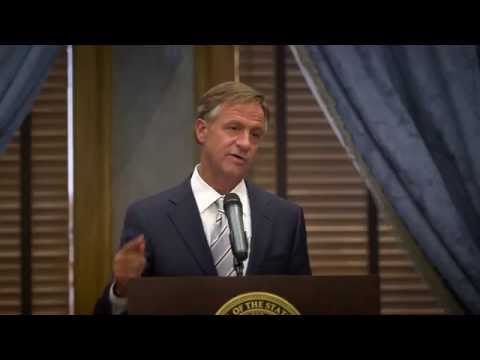 «Read the rest of this article»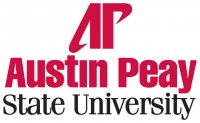 Clarksville, TN – The Austin Peay State University Foundation has selected 10 new members for 2014.
The APSU Foundation provides the structure through which the University can work directly with special volunteers and community leaders to enhance the financial well being of the University. The Foundation's purpose is to financially support the University. «Read the rest of this article»

Nashville, TN – The Tennessee Department of Health is reminding those who travel abroad of the need for vaccination against measles.
Although measles was officially eradicated from the United States in 2000, it is still present in other regions of the world including Western Europe and cases continue to occur among Americans returning from foreign travel and among foreign visitors to the United States.
Vaccination against measles is extremely effective. «Read the rest of this article»