Topic: Tennesseans
Candle Fires are Preventable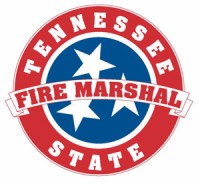 Nashville, TN – Decorative and fragranced candles are a popular piece of décor in many homes, but they are also a major concern for fire service professionals and other safety organizations. When used improperly, candles may cause significant loss of life, property, and/or cause substantial injuries.
The State Fire Marshal's Office wants to remind Tennesseans to use candles with care. «Read the rest of this article»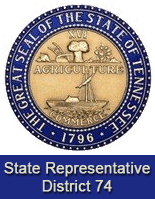 Nashville, TN – On February 3rd, Tennessee Governor Bill Haslam delivered his fourth State of the State address to the legislature.
The highlight of the speech was the Governor's plan to revive – and expand – a proposal from former Governor Bredesen to offer free college tuition to graduating high school seniors going to community or technical colleges.
In 2007, Governor Bredesen proposed using lottery funds to guarantee a free community or technical college degree for any graduating senior with a 'C' average or higher. The plan ultimately failed to receive the support of the Republicans in the State Senate. «Read the rest of this article»
Proposes free community and technology college education to every graduating senior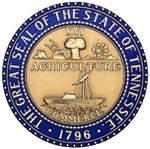 Nashville, TN – During his fourth annual State of the State address before the General Assembly, Tennessee Governor Bill Haslam tonight introduced the "Tennessee Promise."
The historic proposal commits to providing on a continuing basis two years of community college or a college of applied technology (TCAT) absolutely free of tuition and fees to graduating high school seniors.
"Through the Tennessee Promise, we are fighting the rising cost of higher education, and we are raising our expectations as a state," Haslam said.  "We are committed to making a clear statement to families that education beyond high school is a priority in the state of Tennessee."
«Read the rest of this article»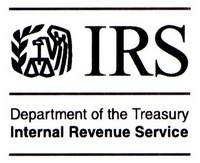 Nashville, TN – The Internal Revenue Service today opened the 2014 tax filing season by highlighting a growing number of online services at IRS.gov and encouraging Tennesseans to check out a variety of tax benefits, such as the often-overlooked Earned Income Tax Credit.
"As Tennesseans start filing their returns now, we hope those who worked any part of last year won't forget to see if they qualify for the Earned Income Tax Credit," said IRS spokesman Dan Boone. «Read the rest of this article»

Nashville, TN – Tennessee Attorney General Bob Cooper and Deputy Commissioner for Tennessee Commerce and Insurance and Acting Consumer Affairs Director Steve Majchrzak are asking all Tennesseans to be alert to potential price gouging on propane during the State of Emergency.
Some individuals may take advantage of consumers by unreasonably or excessively hiking the prices they charge for propane. This illegal practice is called price gouging. «Read the rest of this article»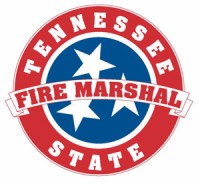 Nashville, TN - Commissioner and State Fire Marshal Julie Mix McPeak issued an order this afternoon to exempt Tennessee home and business owners from propane delivery restrictions in order to obtain needed propane.
"Heating homes and businesses is a priority during this cold weather snap," said McPeak. "This order allows individuals to purchase propane from any dealer with available resources to help keep Tennesseans warm and in business while we manage these frigid temperatures." «Read the rest of this article»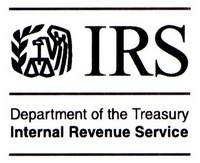 Nashville, TN – The tax filing season opens January 31st, but the Internal Revenue Service has announced the immediate availability of Free File brand-name software — only at www,IRS.gov/freefile .
"About 2.1 million Tennessee filers qualify to do their taxes free online using IRS Free File's brand-name tax software," said IRS spokesman Dan Boone. «Read the rest of this article»

Nashville, TN – The once commonly held belief that smoking tobacco was harmless, and perhaps even good for some, was shattered January 11th, 1964. The first U.S. Surgeon General's report on smoking was issued that day, alerting Americans, and the world, to the deadly consequences of smoking.
In the 50 years since that report, the U.S. and Tennessee have made remarkable progress, cutting smoking rates significantly, protecting much of the population from harmful secondhand smoke and saving millions of lives. Still the battle against tobacco is far from won and too many people develop or sustain addictions to tobacco products. «Read the rest of this article»
Proposal aims to reduce production without inconveniencing majority of consumers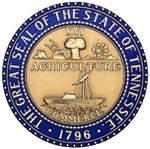 Nashville, TN – Tennessee Governor Bill Haslam today announced legislation to reduce the growing problem of methamphetamine production in Tennessee.
The goal of the Tennessee Anti-Meth Production (TAMP) Act is to limit access to pseudoephedrine or ephedrine products to those who are using it illegally while not overburdening law-abiding Tennesseans who need temporary cold and sinus relief.
«Read the rest of this article»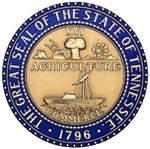 Nashville, TN – In her 38 years coaching the University of Tennessee Lady Volunteers basketball team, Pat Summitt received hundreds of honors. Her teams won more than 1,000 games, 32 Southeastern Conference championships and eight national championships.
Her players who completed their playing eligibility at UT had a 100 percent graduation rate. And since being diagnosed with early onset dementia a little over two years ago, she has led a foundation that has raised hundreds of thousands of dollars to fund Alzheimer's research. «Read the rest of this article»