Topic: Tennesseans
Historical Observation Continues on December 7th, 2013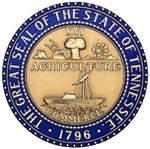 Nashville, TN – Tennessee Governor Bill Haslam and Tennessee Department of Veterans Affairs Commissioner Many-Bears Grinder announced December 7th, 2013 as Pearl Harbor Remembrance Day.
On December 7th, 1941, 2,390 American military personnel were killed and another 1,178 were wounded in an unprovoked attack by the Air and Naval forces serving Japan.
«Read the rest of this article»
Encourages Local Residents to Prepare for Potential Power Outages

Clarksville, TN – As many Tennesseans brace for what may be a troublesome and dangerous ice storm this weekend, the Red Cross is continuing to prepare, plan and work to coordinate with emergency officials and local community partners to help residents who may be impacted by the storms across Middle and West Tennessee.
«Read the rest of this article»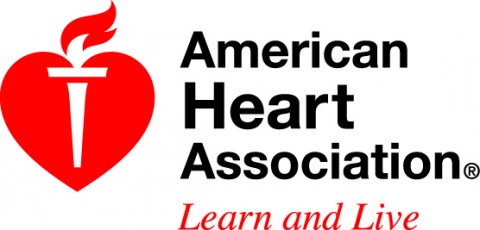 Dallas, TX – Stroke deaths in the United States have declined dramatically in recent decades due to improved treatment and prevention, according to a scientific statement published in the American Heart Association journal Stroke.
The American Stroke Association commissioned this paper to discuss the reasons that stroke dropped from the third to fourth leading cause of death. «Read the rest of this article»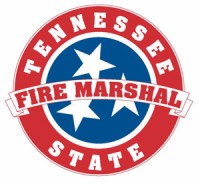 Nashville, TN – The Tennessee State Fire Marshal's Office is reminding Tennesseans with natural, fresh-cut Christmas trees in their homes to take care to keep them in water because of the fire risk posed when they are allowed to dry out.
"Properly maintaining a cut Christmas tree's moisture content of more than 100 percent by keeping it in water significantly reduces the chance that its needles will dry out and pose a fire hazard," State Fire Marshal and Commerce & Insurance Commissioner Julie Mix McPeak says.
«Read the rest of this article»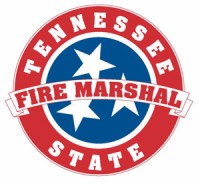 Nashville, TN – Five Tennesseans lost their lives in home fires over this past weekend. Four adults and one child were killed in house fires in Hamblen, Carter, and Henry Counties.  Preliminary results of the fire investigations indicate that the fires were accidental in nature.
Every day preventable fires happen in Tennessee causing millions of dollars in property damage and in the worst cases, loss of life.  The State Fire Marshal's Office wants individuals across the state to take action and talk to loved ones about fire prevention in the home. «Read the rest of this article»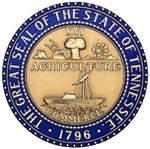 Nashville, TN - To help reduce the number of teens and adults who are abusing prescription medicine, National Prescription Drug Take-Back Day – when thousands of pounds of unused and potentially addictive medications and other substances are removed from homes around the United States – will be held on Saturday, October 26th.
«Read the rest of this article»

Nashville, TN – The Tennessee Department of Commerce and Insurance (TDCI) issued emergency rules this morning aimed at protecting Tennesseans seeking health insurance coverage through the federally facilitated marketplace (FFM), or "exchange."
The emergency rules implement Public Chapter 377 by establishing registration requirements for navigators and certified application counselors designated under the Affordable Care Act (ACA) with the responsibility to assist consumers access the FFM.  «Read the rest of this article»
Consumer Affairs tells Tennesseans to be on guard for scams disguised as legitimate emails or texts

Nashville, TN -  Consumer Affairs Director Gary Cordell tells Tennesseans to be aware of phishing scams via email or text message.
This summer, many consumers have received emails and/or text messages designed as being from a legitimate business such as their bank, a credit card company, a government agency, or a reputable organization that asks the recipient to confirm their personal information by clicking a link. «Read the rest of this article»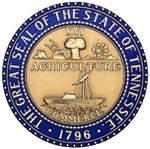 Nashville, TN – Tennessee Governor Bill Haslam and Department of Veterans Affairs Commissioner Many-Bears Grinder today announced September 20th-26th, 2013 as POW/MIA Recognition Week. Meanwhile, the United States Department of Defense announces the identification of Major Howard V. Andre, Jr. of Memphis who has been missing in action since July 8th, 1969.
Major Andre and Major James E. Sizemore of Illinois were on a night armed reconnaissance mission when their A-26A Invader aircraft crashed in Xiangkhoang Province, Laos during the Vietnam War. Both men died in the crash but their remains were unaccounted for until April 2013. The Air Force pilots will be returned to their families for burial with full military honors on September 23rd at Arlington National Cemetery. They were classified as missing in action for nearly 44 years.
«Read the rest of this article»
New HISET™ and Revised GED® Start in 2014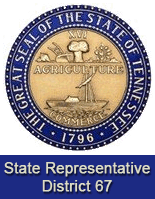 Nashville, TN – Beginning January 2nd, 2014, out-of-school youth and adults who are pursuing a high-school equivalency credential will have another test option to improve their earnings potential.
Tennesseans will have a choice of taking either the new 2014 GED® test or an alternative high school equivalency test designed by Educational Testing Services called HiSET™.
Tennessee is one of several states that are adopting the new test due to changes in the GED Exam.
«Read the rest of this article»