Topic: Tennesseans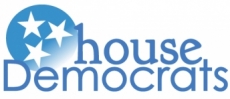 Nashville, TN – The Tennessee House Democratic Caucus supports the release of health insurance premium records to the Nashville Tennessean newspaper and request all insurance premium information be opened up to the media and the public.
Several media outlets had requested the information after the defeat of Insure Tennessee. «Read the rest of this article»
Budget cuts taxes, fully funds education, moves an additional $73.5 million to Rainy Day Fund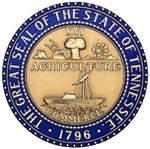 Nashville, TN – In the final few days of this year's legislative session, the House of Representatives passed Tennessee's annual budget with an 80 – 12 vote. The bill's passage was the culmination of months of tireless work crafting a fiscally responsible and balanced budget.
The $33.3 billion budget cuts taxes, puts $73.5 million in the state's Rainy Day Fund, improves our educational system, and provides an even better environment for businesses to grow and for jobs to flourish.
«Read the rest of this article»
Written by Curtis Johnson
Tennessee State Representative for 68th District
Speaker Pro Tempore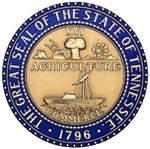 Nashville, TN – Key education bills headlined action on Capitol Hill in Nashville as House Republicans voiced strong support of a new pilot program to help adults complete their degree in Tennessee's community colleges.
As introduced, House Bill 646 establishes the Community College Reconnect Grant — a last-dollar scholarship to adults who want to return to community college and complete their associate's degree in applied science.
Currently in Tennessee, adults account for approximately 30% of enrolled undergraduate students, which equals about 65,000 adult learners.
«Read the rest of this article»
Services to Military Families with Exceptional Family members proposal also advances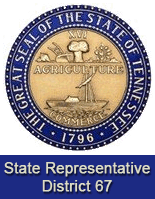 Nashville, TN – Legislation to declare September 18th each year as Carbon Monoxide Awareness Day passed by the House of Representatives on Monday, March 30th, and is now headed to the Governor for his signature. Senator Mark Green (R-Clarksville) was the Senate sponsor.
"Declaring September 18th as Carbon Monoxide Awareness Day, in perpetuity, was the brainchild of Skylar Hughes, a former student of Katy Over, one of the Bikers Who Care who tragically lost their lives on that fateful day," Tennessee State Representative Joe Pitts said.
«Read the rest of this article»

Nashville, TN – The Tennessee Department of Health reminds Tennesseans tuberculosis is a major public health concern. The number of TB cases increased in Tennessee in 2014 to 151 compared to 143 cases reported in 2013.
"We know we can't let our guard down," said TDH Commissioner John Dreyzehner, MD, MPH. "The Tennessee Department of Health works daily to identify TB infection, prevent TB disease and treat infectious TB disease to help save lives. «Read the rest of this article»
Event to encourage Adults to Sign Up for Tennessee Reconnect

Clarksville, TN – Tennessee College of Applied Technology – Dickson and Clarksville Campuses will host an open house from 10:00am – 2:00pm on Saturday, March 28th, for area adults to sign up for the Tennessee Reconnect grant, a new program that allows Tennesseans to attend a technical college tuition free.
The event is designed to encourage adults to enroll in The Tennessee Reconnect program, Tennessee Governor Bill Haslam's initiative to provide eligible adults the opportunity to earn a diploma or certificate at a Tennessee College of Applied Technology (TCAT) free of tuition and mandatory fees.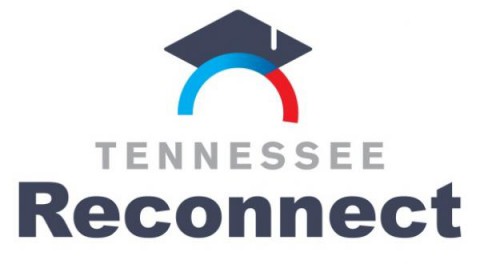 «Read the rest of this article»
Program to recognize communities that show commitment to healthy living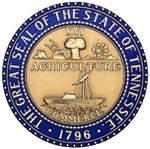 Nashville, TN – Tennessee Governor Bill Haslam and Governor's Foundation for Health and Wellness CEO Rick Johnson, joined by representatives from nine cities and counties across the state, today launched Healthier Tennessee Communities, a coordinated initiative supporting physical activity, healthy eating and tobacco abstinence at the local level.
The Governor's Foundation for Health and Wellness has focused on developing and introducing effective tools for individuals, workplaces and faith congregations.
«Read the rest of this article»

Nashville, TN – Tennessee Department of Safety and Homeland Security today announced that it had re-issued new permanent driver licenses or photo ID cards to citizens who recently received a card with incorrect content due to a printing error.
The driver licenses or ID cards were incorrectly issued with the phrase "Not for Federal Identification" to 3,500 Tennesseans. The cards were issued to citizens who applied or renewed their driver license or ID card at state driver services centers on February 17th through February 19th. «Read the rest of this article»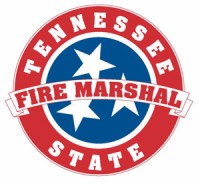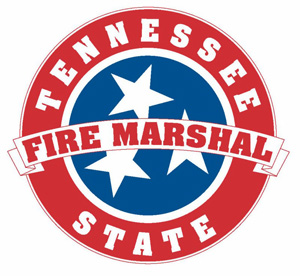 Nashville, TN – As Tennesseans spend even more time indoors during February's winter weather emergency, the State Fire Marshal's Office reminds residents to take extra care while inside, especially in the kitchen.
Cooking is currently the leading cause of home fires and fire deaths in Tennessee. From 2009-2013, 9,595 residential cooking fires were reported in the state, resulting in 33 deaths, 118 injuries and $41.7 million in property damage.  «Read the rest of this article»
Bills include last-dollar scholarships to community college for adult learners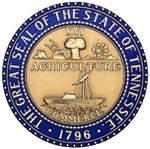 Nashville, TN – Tennessee Governor Bill Haslam today filed legislation that is reflected in his FY 2015-16 budget proposal. The bills are a result of the governor's continued focus on more Tennesseans earning a post-secondary credential, supporting teachers across the state and building a more customer-focused, efficient and effective state government.
"These legislative proposals build on the Drive to 55, our effort to raise the percentage of Tennesseans with a degree or certificate beyond high school from 32 to 55 by the year 2025.  We know that just reaching high school graduates won't be enough to reach our goal, so we're specifically looking to get adults with some college credit to go back and earn their degree," Haslam said.
«Read the rest of this article»