Topic: Tennesseans
September Marks National Preparedness Month

Nashville, TN – The beginning of September marks the start of National Preparedness Month. The Tennessee Department of Safety and Homeland Security encourages Tennesseans to use this month to prepare for both natural and man-made disasters, such as potential terrorists attacks. This year's preparedness month theme is "You Can Be the Hero."
"As we near the 12-year anniversary of the 9/11 terrorist attacks on the United States, we still remember the heroic acts of first responders and citizens on that day. We witnessed that same heroism earlier this year during the Boston Marathon," Commissioner Gibbons said. "We know from experience that terrorism is a real part of our lives today, and an attack can happen suddenly and without warning. It's important for citizens to become as prepared as possible for terrorist hazards and 'be the hero' in their homes, communities and state," he added. «Read the rest of this article»
Goal to have 55 percent of Tennesseans with certificates or degrees beyond high school by 2025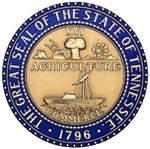 Nashville, TN – Tennessee Governor Bill Haslam today convened key stakeholders including members of the General Assembly and leaders from Tennessee's four-year colleges and universities, community colleges, colleges of applied technology, chambers of commerce, the business community, and the state board of education to discuss the challenges Tennessee faces in building a strong workforce for today and in the future.
«Read the rest of this article»
Holiday Travelers Won't Be Slowed by Road Construction

Nashville, TN – The Tennessee Department of Transportation will halt all lane closure activity on interstates and state highways for the busy Labor Day holiday travel period. Construction crews will stop all lane closure activity beginning at noon on Friday, August 30th through 6:00am on Tuesday, September 3rd.
This will provide maximum roadway capacity for motorists traveling during the busy Labor Day holiday.
«Read the rest of this article»

Be sure to check license status at verify.tn.gov before hiring a contractor
Nashville, TN – After a very wet summer, it's important for Tennesseans to make sure that any needed home repairs are serviced by a licensed contractor.
"We encourage individuals to vet contractors through verify.tn.gov or through the Board for Licensing Contractors before signing on the dotted line," said the Regulatory Boards Assistant Commissioner Bill Giannini. "Never pay cash and always, ALWAYS, verify before you pay any money!"
The Department of Commerce and Insurance (TDCI) offers the following tips to homeowners for interacting with insurance companies and selecting contractors. «Read the rest of this article»

Nashville, TN – Tennessee Department of Agriculture Commissioner Julius Johnson today announced the appointment of Shanna Lively as food and dairy administrator.
"I am happy to appoint Shanna to this position that plays a very important role in ensuring food safety for Tennesseans," Johnson said. "Food safety is a top priority at the state and federal levels and Shanna's experience with this in the private sector makes her an ideal person to take on this responsibility."
«Read the rest of this article»
Consumer Affairs mediates disputes between businesses and consumers and helps both parties find agreeable financial resolutions.  



Nashville, TN - Fiscal year 2012-2013 reports show that the Division of Consumer Affairs helped return $6,094,029 in restitution to Tennesseans. The Division of Consumer Affairs team mediated resolutions between consumers and businesses, referred cases to the Attorney General's Office, and directed consumers to the best form of action to close more than 5,500 cases.
The diligent work of Consumer Affairs specialists allowed the Division to double the amount of restitution returned to consumers from past years. «Read the rest of this article»
Newly created foundation to work with local communities to promote health and wellness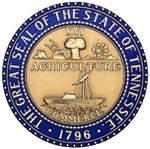 Jackson, TN – Tennessee Governor Bill Haslam today announced the launch of "Healthier Tennessee," an initiative to encourage Tennesseans to be more physically active, to eat nutritious foods in healthy portions, and not to use tobacco products.
"Tennessee is one of the best places there is to live, work and raise a family, but we also are one of the least healthy states in the nation," Haslam said.  "Our citizens have high rates of behavior-related diseases such as hypertension and stroke, Type II diabetes, heart disease, and several types of cancer." «Read the rest of this article»

Nashville, TN – The Tennessee Department of Safety and Homeland Security today announced a warning to citizens about a phone scam involving driver licenses.
Several citizens in west Tennessee have reported receiving phone calls regarding an issue with their 2012-2013 driver license renewals. The unidentified caller(s) has requested the citizens' social security numbers. There have been no reports that citizens have provided this information.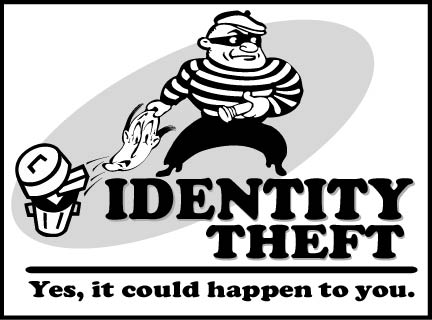 «Read the rest of this article»
Team Signups going on now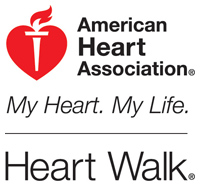 Nashville, TN – It's Heart Walk time! Three months from now, the Greater Nashville Heart Walk will take place at Vanderbilt University on Saturday, October 12th, 2013. Team registration is open, and teams are encouraged to sign up and set their fundraising goals at www.nashvilleheartwalk.org. There is no registration fee.
The annual event is the largest single fundraiser for the American Heart Association, and funds go to vital research, public health programs and community education about the no. 1 killer of Americans, cardiovascular disease.
«Read the rest of this article»
No Construction-Related Lane Closures on Tennessee Highways July 3rd – 8th

Nashville, TN – Road construction won't slow motorists across Tennessee over the July 4th holiday.
The Tennessee Department of Transportation (TDOT) will suspend all construction-related lane closures on interstates and state routes beginning at 6:00am on Wednesday, July 3rd, 2013 through 6:00am on Monday, July 8th to provide maximum roadway capacity for holiday travelers. «Read the rest of this article»