Topic: Tennesseans
Several Clarksville-Montgomery County Area Residents Selected to Serve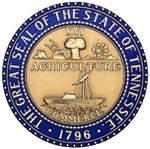 Nashville, TN – Tennessee Governor Bill Haslam today announced the appointments of 116 Tennesseans to 39 boards and commissions.
"I appreciate the commitment of these men and women and want to thank them for their willingness to serve the state," Haslam said. "Tennessee will be well represented on these boards and commissions."
Appointment terms are varied due to differing statutory requirements or term limits determined by specific qualifications.
«Read the rest of this article»
Written by Joe Pitts
Highlights of the session includes legislation to address Methamphetamine production, Education and a Balanced Budget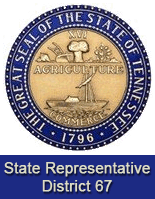 Nashville, TN – The second session of the 108th Tennessee General Assembly ended with a whimper on Thursday, April 18th, 2014, as the members of the House of Representatives and Senate adjourned sine die for the year.
The annual session started out with great promise in improving the lives of Tennesseans, and mostly met those expectations with a few exceptions.
This is part two of the series discussing the session's opportunities and challenges.
«Read the rest of this article»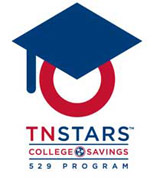 Nashville, TN – Easter is a time when children look forward to chocolate eggs. But there's another gift that people can give to children, grandchildren or other young friends and relatives this holiday season. And, unlike the chocolate that often disappears before dinner, this gift can last a lifetime.
"While it's great to give children candy eggs to celebrate Easter, I also encourage Tennesseans to consider starting college savings nest eggs for their loved ones," State Treasurer David H. Lillard, Jr. said. "One great way to do that is through the Treasury Department's TNStars College Savings 529 Program. Setting up an account is easy – in fact, it can be done online – and there are tax benefits for those who do." «Read the rest of this article»

Nashville, TN – Traumatic brain injury can occur as a result of any head injury. Whether it is a fall from a bicycle or a motorcycle crash, a sports concussion or a head trauma to one of our brave veterans from an explosion on the battlefield, the delicate brain can suffer significant after affects.
Many of these injuries can be prevented. During observances of Brain Injury Awareness Month, the Department of Health is reminding Tennesseans of the importance of wearing helmets while riding motorcycles and bicycles to help prevent brain injuries. «Read the rest of this article»
World TB Day Symposium to Address Challenges, Share New Tools

Nashville, TN – The number of confirmed cases of tuberculosis, one of the world's oldest and deadliest diseases, reached a historic low in Tennessee in 2013. However, many TB cases seen in Tennessee in recent years are complex and more challenging for health care providers to treat.
As part of the observances of World TB Day March 24th, TDH is working to remind Tennesseans that TB is a significant public health concern. «Read the rest of this article»
Nashville, TN – Refunds totaling more than $12.8 million may be waiting for about 16,300 Tennesseans who did not file a federal income tax return for 2010, the Internal Revenue Service announced today. However, to collect the money, a return for 2010 must be filed with the IRS no later than April 15th, 2014.
Nationwide, almost $760 million may be waiting for an estimated 918,600 taxpayers who did not file a tax return for 2010.
For 2010 returns, the window closes on April 15th, 2014. The law requires that the return be properly addressed, mailed and postmarked by that date. «Read the rest of this article»

Nashville, TN – Tennessee Department of Commerce and Insurance Commissioner Julie Mix McPeak is warning Tennesseans of potential auto insurance gaps for individuals working as drivers for Transportation Network Companies (TNC), such as Lyft, UberX, and Sidecar.
These ride-share programs provide pre-arranged transportation services for compensation using an online-enabled platform to connect passengers with drivers using the driver's personal vehicle. «Read the rest of this article»
Record low number of fires in 2013

Nashville, TN – With Spring drawing near, Tennesseans begin to take advantage of the mild weather to do some outdoor work around the home or farm. The Tennessee Department of Agriculture Division of Forestry wants to remind citizens that if they are considering doing outdoor burning, a burn permit is required.
In 2013, the Division of Forestry recorded the lowest number of wildland fires since 1927. There were a total of 639 wildfires that burned 9,033 acres (lowest burned acreage was 7,110 in 2003). Increased efforts in fire prevention and suppression contributed to this record low, and landowners getting burn permits to conduct safe debris burning played a major role in that effort. «Read the rest of this article»
Nashville, TN – With five weeks left before the April 15th tax filing deadline, the Internal Revenue Service reports that Tennesseans are e-filing tax returns in record numbers.
Through March 7th, the IRS has received nearly 1,469,000 electronic returns from Tennesseans, an increase of 3.8 percent over last year at this time. But the largest increase is in the number of taxpayers filing from their own computers. Nearly 712,000 Tennessee filers have e-filed self-prepared returns, an increase of 9.8 percent over last year at this time. «Read the rest of this article»
Tennesseans Urged to Protect Skin, Eyes from Sun Damage

Nashville, TN – As the hours of daylight increase and spending time outdoors beckons, the Tennessee Department of Health reminds sun seekers to protect their skin and eyes with the international "Slip, Slop, Slap, Seek and Slide" message. «Read the rest of this article»