Topic: Tennesseans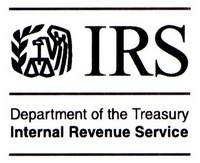 Nashville, TN – The Internal Revenue Service today opened the 2014 tax filing season by highlighting a growing number of online services at IRS.gov and encouraging Tennesseans to check out a variety of tax benefits, such as the often-overlooked Earned Income Tax Credit.
"As Tennesseans start filing their returns now, we hope those who worked any part of last year won't forget to see if they qualify for the Earned Income Tax Credit," said IRS spokesman Dan Boone. «Read the rest of this article»

Nashville, TN – Tennessee Attorney General Bob Cooper and Deputy Commissioner for Tennessee Commerce and Insurance and Acting Consumer Affairs Director Steve Majchrzak are asking all Tennesseans to be alert to potential price gouging on propane during the State of Emergency.
Some individuals may take advantage of consumers by unreasonably or excessively hiking the prices they charge for propane. This illegal practice is called price gouging. «Read the rest of this article»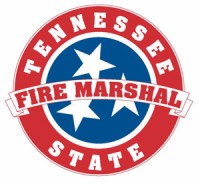 Nashville, TN - Commissioner and State Fire Marshal Julie Mix McPeak issued an order this afternoon to exempt Tennessee home and business owners from propane delivery restrictions in order to obtain needed propane.
"Heating homes and businesses is a priority during this cold weather snap," said McPeak. "This order allows individuals to purchase propane from any dealer with available resources to help keep Tennesseans warm and in business while we manage these frigid temperatures." «Read the rest of this article»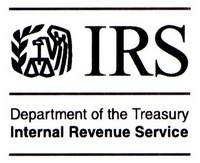 Nashville, TN – The tax filing season opens January 31st, but the Internal Revenue Service has announced the immediate availability of Free File brand-name software — only at www,IRS.gov/freefile .
"About 2.1 million Tennessee filers qualify to do their taxes free online using IRS Free File's brand-name tax software," said IRS spokesman Dan Boone. «Read the rest of this article»

Nashville, TN – The once commonly held belief that smoking tobacco was harmless, and perhaps even good for some, was shattered January 11th, 1964. The first U.S. Surgeon General's report on smoking was issued that day, alerting Americans, and the world, to the deadly consequences of smoking.
In the 50 years since that report, the U.S. and Tennessee have made remarkable progress, cutting smoking rates significantly, protecting much of the population from harmful secondhand smoke and saving millions of lives. Still the battle against tobacco is far from won and too many people develop or sustain addictions to tobacco products. «Read the rest of this article»
Proposal aims to reduce production without inconveniencing majority of consumers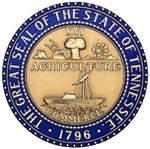 Nashville, TN – Tennessee Governor Bill Haslam today announced legislation to reduce the growing problem of methamphetamine production in Tennessee.
The goal of the Tennessee Anti-Meth Production (TAMP) Act is to limit access to pseudoephedrine or ephedrine products to those who are using it illegally while not overburdening law-abiding Tennesseans who need temporary cold and sinus relief.
«Read the rest of this article»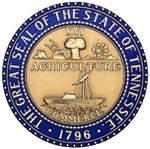 Nashville, TN – In her 38 years coaching the University of Tennessee Lady Volunteers basketball team, Pat Summitt received hundreds of honors. Her teams won more than 1,000 games, 32 Southeastern Conference championships and eight national championships.
Her players who completed their playing eligibility at UT had a 100 percent graduation rate. And since being diagnosed with early onset dementia a little over two years ago, she has led a foundation that has raised hundreds of thousands of dollars to fund Alzheimer's research. «Read the rest of this article»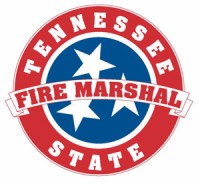 Nashville, TN – The wave of harsh winter weather rolling through the Volunteer State is leaving a trail of destruction in its wake that includes home fires, frozen pipes, and power outages.  The State Fire Marshal's Office wants to remind Tennesseans how crucial it is to keep fire safety in mind during the winter months.
"The brutally cold conditions we have experienced this week can drastically increase fire risks during what is already a peak season for residential fires," said State Fire Marshal and Commerce & Insurance Commissioner Julie Mix McPeak. "It is crucial to make fire safety a priority in and around our homes to avoid the damage that can accompany frigid temperatures." «Read the rest of this article»

Nashville, TN – Richard S. Steece, PhD, D(ABMM) has been named director of the Tennessee Department of Health's Division of Laboratory Services. In this position, Steece will direct all TDH microbiology and environmental lab programs and services.
"We are pleased to welcome Dr. Steece to our team," said TDH Commissioner John Dreyzehner, MD, MPH. "His practical experiences at the regional, national and international levels will serve Tennesseans well." «Read the rest of this article»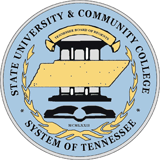 Nashville, TN – Tennessee was named one of only three states selected to receive a grant valued at $1 million to increase on-time college completion rates.
The grant supports the state's higher education reform efforts that help students finish a degree in two years from a community college and in four years from a university, saving time and money, and ensuring a higher rate of success.
The award enhances Governor Bill Haslam's "Drive to 55" initiative to encourage more Tennesseans to earn a college degree or workforce certificate. «Read the rest of this article»