Topic: Tennesseans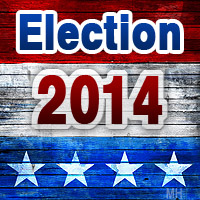 Clarksville, TN - Retired Army Helicopter Pilot Dan Cramer has announced he will run to represent Tennessee's 7th district in the U.S. House of Representatives, pledging to focus on the responsibility to govern that is entrusted to every member of congress.
Dan has made a commitment to restoring opportunity and prosperity to the middle class and to tackle the hard work of addressing issues like tax reform, immigration, and the national debt.
«Read the rest of this article»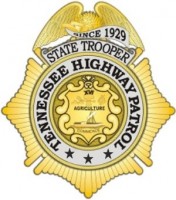 Nashville, TN – The Tennessee Highway Patrol (THP) will conduct a high-visibility enforcement campaign during this year's Fourth of July holiday period, beginning at 12:01am on Thursday, July 3rd and ending at midnight on Sunday, July 6th.
State troopers will utilize a variety of traffic safety tools, such as driver's license, sobriety and seat belt checkpoints, saturation patrols, and "No Refusal" enforcement, in an effort to reduce serious injury and fatal crashes on Tennessee roadways.
«Read the rest of this article»

Nashville, TN – The Tennessee Department of Health joins a coalition of health providers and other partners across the country taking part in National HIV Testing Day Friday, June 27th.
As part of this effort to raise awareness and promote prevention of HIV, TDH is teaming up with Walgreens and Greater Than AIDS to provide free HIV testing at sites across Tennessee June 26th-28th. TDH encourages all sexually active Tennesseans, regardless of age, to get tested for HIV. «Read the rest of this article»
Governor proclaims day in tribute to the Safety and dignity of Seniors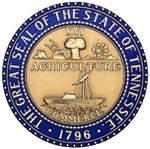 Nashville, TN – Each day the state's elderly population grows, and with it, the heightened risk of abuse, neglect and financial exploitation upon this vulnerable group.
In recognition of World Elder Abuse Awareness Day (WEAAD), Tennessee Governor Bill Haslam has issued a proclamation acknowledging the day and urging Tennesseans "to work to prevent abuse, neglect and exploitation of elderly Tennesseans and to raise awareness and prevention around all people affected by this devastating crime." «Read the rest of this article»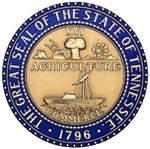 Nashville, TN - Tennessee Governor Bill Haslam joined Department of Mental Health and Substance Abuse Services (TDMHSAS) Commissioner E. Douglas Varney and others today to announce "Prescription for Success," the state's plan to prevent and treat prescription drug abuse in Tennessee.
Prescription drug abuse is a pervasive, multi-dimensional issue impacting Tennessee individuals, families, and communities. Of the 4,850,000 adults in Tennessee, it is estimated that nearly 5 percent (about 221,000) have used pain relievers, also known as prescription opioids, in the past year for non-medical purposes. Of those, it is estimated that 69,100 are addicted to prescription opioids and require treatment for prescription opioid abuse.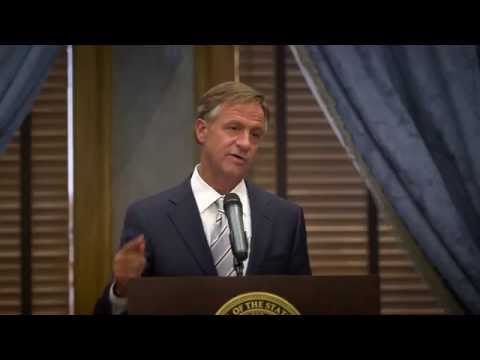 «Read the rest of this article»
Commissioner McPeak Offers Investment Insight for Tennesseans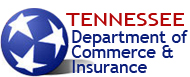 Nashville, TN - Tennessee Department of Commerce and Insurance Commissioner Julie Mix McPeak is offering Tennesseans insight regarding annuities. Annuities can provide a steady income after retirement and can be beneficial, but they can also be confusing.
If you are thinking about buying an annuity, the Tennessee Department of Commerce and Insurance (TDCI) and the National Association of Insurance Commissioners (NAIC) offers the following comprehensive guide to help determine if an annuity is right for you. «Read the rest of this article»
Krause to Oversee Launch and Implementation of Tennessee Promise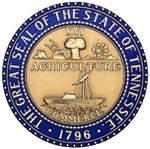 Nashville, TN – Tennessee Governor Bill Haslam today announced that Mike Krause will join the Governor's Office as executive director of the Drive to 55 and Tennessee Promise initiatives.
Krause will lead and manage the launch and implementation of Tennessee Promise and oversee all Drive to 55 efforts, including the statewide Seamless Alignment and Integrated Learning Support (SAILS) early math remediation program, online innovation initiatives, Degree Compass expansion, adult student analytics and research, veteran education efforts, and the development of post-secondary scorecards.
«Read the rest of this article»
Several Clarksville-Montgomery County Area Residents Selected to Serve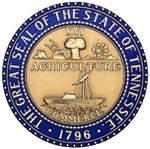 Nashville, TN – Tennessee Governor Bill Haslam today announced the appointments of 116 Tennesseans to 39 boards and commissions.
"I appreciate the commitment of these men and women and want to thank them for their willingness to serve the state," Haslam said. "Tennessee will be well represented on these boards and commissions."
Appointment terms are varied due to differing statutory requirements or term limits determined by specific qualifications.
«Read the rest of this article»
Written by Joe Pitts
Highlights of the session includes legislation to address Methamphetamine production, Education and a Balanced Budget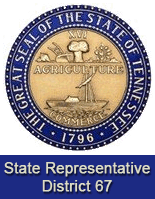 Nashville, TN – The second session of the 108th Tennessee General Assembly ended with a whimper on Thursday, April 18th, 2014, as the members of the House of Representatives and Senate adjourned sine die for the year.
The annual session started out with great promise in improving the lives of Tennesseans, and mostly met those expectations with a few exceptions.
This is part two of the series discussing the session's opportunities and challenges.
«Read the rest of this article»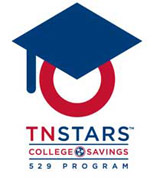 Nashville, TN – Easter is a time when children look forward to chocolate eggs. But there's another gift that people can give to children, grandchildren or other young friends and relatives this holiday season. And, unlike the chocolate that often disappears before dinner, this gift can last a lifetime.
"While it's great to give children candy eggs to celebrate Easter, I also encourage Tennesseans to consider starting college savings nest eggs for their loved ones," State Treasurer David H. Lillard, Jr. said. "One great way to do that is through the Treasury Department's TNStars College Savings 529 Program. Setting up an account is easy – in fact, it can be done online – and there are tax benefits for those who do." «Read the rest of this article»