Topic: Tennesseans
Alternate heating sources often cause fatal fires; use checklist for home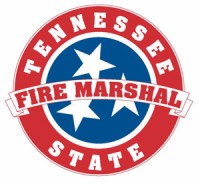 Nashville, TN - Tennessee Fire Marshal Julie Mix McPeak wants to remind Tennesseans to keep safe and warm, as colder weather becomes more common across the state. But she urges residents to be cautious in the use of alternate heat sources.
"The colder weather means many people will begin to heat their homes with fireplaces, woodstoves and space heaters," said McPeak. "Cold weather months typically have a higher number of accidental fire injuries and deaths, due to the use of these alternate heat sources." «Read the rest of this article»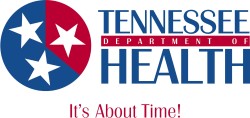 Nashville, TN – With New Year's Eve fast approaching, conversations have already started about resolutions for 2013. Losing weight and stopping smoking are perpetual favorites for many, and the Tennessee Department of Health believes those are excellent goals and includes them in a list of five suggested resolutions for the upcoming year. «Read the rest of this article»
Eligibility Broadened, Funding Increased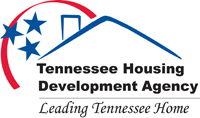 Nashville, TN – A program that has helped thousands already is broadening its limits to make an even greater impact.
Tennessee Housing Development Agency (THDA) administers the federal foreclosure prevention program in Tennessee under the name Keep My Tennessee Home.  Answering simple questions at www.KeepMyTNHome.org establishes eligibility.  The program is designed for homeowners who have lost 30% or more of their income.
Over 2,400 Tennessee households have received financial assistance since the program began in January 2011. «Read the rest of this article»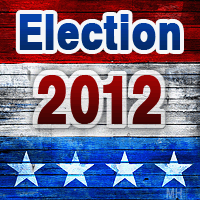 This is an election year in the 7th Congressional District of Tennessee, but based on Marsha Blackburn's recent actions you wouldn't know it. Blackburn seems to feel that she has a god given entitlement to her re-election, and that she doesn't need to bother spending time during the election season actually campaigning for the votes of the residents of our district.
Indeed at a recent all candidates debate held as a part of the Lawrence County Business and Professional Women forum Blackburn didn't bother to show up to speak to her constituents.
«Read the rest of this article»
As time falls back this weekend, take a moment to practice fire safety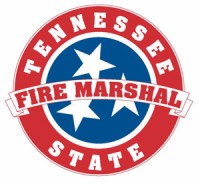 Nashville, TN – Tennessee State Fire Marshal Julie Mix McPeak is reminding Tennesseans to change the batteries in their smoke alarms and carbon monoxide detectors this weekend when they set back their clocks Saturday night for daylight saving time.
"Alarms, even those that are hard-wired, should have their batteries replaced regularly and should be tested monthly to ensure they're providing the proper protection," McPeak says. "Use the extra hour we gain this weekend to make sure your home and family are fire-safe." «Read the rest of this article»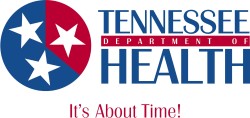 Nashville, TN – Tennessee Health Commissioner John Dreyzehner, MD, MPH, has provided an update on the investigation of infections associated with epidural steroid injections.
His statements from today's media briefing are included below. «Read the rest of this article»
Vouchers Could Subsidize Exclusive Private Schools, Defund Public Schools Serving Working & Middle Class Families
Tennessee Democratic Party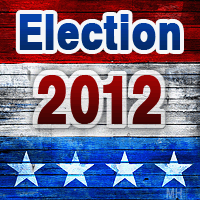 Nashville, TN – Tennessee State House candidate Lauri Day's support for private school vouchers could break the backbone of the middle class: Tennessee's public schools.
"Lauri Day's support of private school vouchers amounts to a tax break for wealthy Tennesseans and it's paid for by diverting millions away from the schools our working and middle class families rely on," said Chip Forrester, chairman of the Tennessee Democratic Party. "Instead of handing out vouchers of false hope that fail to even cover the cost of tuition at many private academies, we should renew our commitment to student achievement by strengthening the schools we have, keeping class sizes small and empowering great teachers." «Read the rest of this article»
Influenza Vaccine Widely Available across Tennessee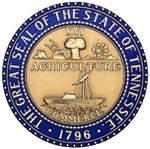 Nashville, TN – Tennessee Governor Bill Haslam, First Lady Crissy Haslam and Health Commissioner John Dreyzehner, MD, MPH, have rolled up their sleeves to get their annual vaccinations against influenza, and are urging fellow Tennesseans to do the same to help protect and promote good health in the state.
Vaccination against the flu is the best way to protect yourself and your family from this illness. Seasonal flu vaccine is widely available at locations throughout Tennessee, including county health department clinics. «Read the rest of this article»
State Officials Urge Citizens to Delay Burning Debris, Leave Fireworks to Professionals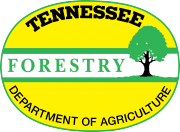 Nashville, TN – Tennessee State officials are urging citizens to take fire precautions for the upcoming Fourth of July holiday. The Tennessee Department of Agriculture Division of Forestry is asking the public to refrain from debris burning until significant precipitation is received and to avoid other activities that could cause fire.
"Most areas of the state are experiencing very hot and dry conditions with low humidity," State Forester Steven Scott said. "While permits are not currently required for open, outdoor burning, as a precaution we're urging citizens to avoid debris burning until conditions improve." «Read the rest of this article»

Nashville, TN – As health insurance continues to be a valuable product, people who would sell fraudulent health insurance continue to be a risk to consumers. The Tennessee Department of Commerce and Insurance (TDCI) wants Tennesseans to make informed choices and avoid being swindled.
Unlicensed companies defraud consumers by collecting premiums for bogus insurance policies with no intention of paying claims. «Read the rest of this article»