Topic: Tennessee Attorney General

Nashville, TN – Tennessee Attorney General Bob Cooper and Deputy Commissioner for Tennessee Commerce and Insurance and Acting Consumer Affairs Director Steve Majchrzak are asking all Tennesseans to be alert to potential price gouging on propane during the State of Emergency.
Some individuals may take advantage of consumers by unreasonably or excessively hiking the prices they charge for propane. This illegal practice is called price gouging. «Read the rest of this article»
Consumer Affairs mediates disputes between businesses and consumers and helps both parties find agreeable financial resolutions.  



Nashville, TN - Fiscal year 2012-2013 reports show that the Division of Consumer Affairs helped return $6,094,029 in restitution to Tennesseans. The Division of Consumer Affairs team mediated resolutions between consumers and businesses, referred cases to the Attorney General's Office, and directed consumers to the best form of action to close more than 5,500 cases.
The diligent work of Consumer Affairs specialists allowed the Division to double the amount of restitution returned to consumers from past years. «Read the rest of this article»
Update detailing the first session of the 108th Tennessee General Assembly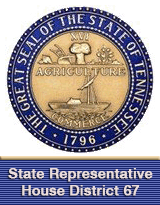 Nashville, TN – Eligibility of military dependents for the Hope Lottery Scholarship remains unresolved.
House Bill 427/Senate Bill 57, filed by Tennessee State Representative Joe Pitts (D-Clarksville) and Senator Mark Green (R-Clarksville) was not heard in the House Finance Subcommittee this session. For the third year in a row, the subcommittee did not approve funding this important legislation for military dependents due to budget restraints. The cost of the funding to address an inequity in the eligibility requirements for military dependents is $364,000.
«Read the rest of this article»
Tennessee Housing Development Agency announces Emergency Solutions Grant for the City of Clarksville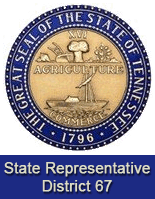 Nashville, TN – Tennessee State Representative Joe Pitts (D-Clarksville) is the sponsor of House Bill 0422 (Senate Bill 493), which would expedite issuance of certain professional licenses and temporarily extend certain licenses for active duty personnel that were deployed when their licenses came due for renewal cleared two committees this week.
"The bill provides a clear process for professional license renewal when our active duty military personnel are deployed at the time of that renewal," Pitts said.  The bill will be heard on the House Floor on Monday, March 11th.
«Read the rest of this article»
Eligibility Broadened, Funding Increased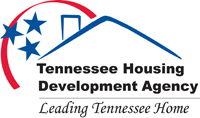 Nashville, TN – A program that has helped thousands already is broadening its limits to make an even greater impact.
Tennessee Housing Development Agency (THDA) administers the federal foreclosure prevention program in Tennessee under the name Keep My Tennessee Home.  Answering simple questions at www.KeepMyTNHome.org establishes eligibility.  The program is designed for homeowners who have lost 30% or more of their income.
Over 2,400 Tennessee households have received financial assistance since the program began in January 2011. «Read the rest of this article»
Mayor Carolyn Bowers confronted questions surrounding a conflict of interest at the Regional Airport Authority, specifically those surrounding local architect Jerry Clark, and his daughter-in-law, in a Saturday radio interview on 1400 WJZM. In an extensive interview on "Clarksville in Review", Bowers explained what happened during a meeting with Clark, Mayor Kim McMillan and Erinne Hester, who is the County's Accounts and Budget director.
On October 10th, a meeting was called by Bowers to discuss potential "conflict of interest" issues related to The County Purchasing Act of 1957. It basically states that anyone wanting to do business with the county, could not serve on any boards or commissions within county government. Jerry Clark was a member of the Airport Authority and his architectural firm has and wishes to continue to do business with the county, which is all perfectly legal, and so far, there's been no report of mis-management or wrongdoing. «Read the rest of this article»
Clarksville, TN – Clarksville Mayor Kim McMillan has selected Jennifer Rawls as the new Director of Communications and Public Information Officer.
"Jennifer brings a unique skill set to the job," Mayor McMillan said. "She's an attorney, she has led a State agency and she has great communication skills.  I think she's going to be an asset to our office and to Clarksville." «Read the rest of this article»
Clarksville, TN – Mayor Kim McMillan has announced that Jennifer Rawls, former Executive Director of the Tennessee Economic Council on Women, will be the new Director of Communications for the city of Clarksville.
Rawls is expected to start her new job on Monday, November 21st. «Read the rest of this article»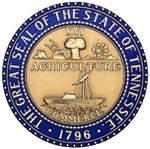 Nashville, TN – Senator Bill Ketron (R-Murfreesboro) and Representative Curtis Johnson (R-Clarksville) today announced that Lucian D. Geise has been appointed Executive Director for the Tennessee General Assembly's Fiscal Review Committee effective November 1st.
Geise, who was confirmed by the committee today, is currently a Senior Legislative Attorney in the Legislature's Office of Legal Services.
"As lead counsel for the Senate Finance, Ways and Means Committee, Mr. Geise brings a wealth of knowledge about the budgeting process to this position," said Senator Ketron, who is Chairman of the Committee. "I am very confident in his ability to provide accurate information regarding the financial impact of legislation to our state budget, as well as providing wise counsel regarding the other financial matters that come before our Committee." «Read the rest of this article»
Montgomery County, TN – In an update to a story that was first reported on Wjzm radio and later on Clarksville Online, Montgomery County attorney Austin Peay is sending letters to four other local citizens who serve in some capacity with county government who may have a conflict of interest because their companies also do business with the county.
The county attorney would not release the names of those who were sent letters until it was confirmed that they had received them.  As only reported here and with our radio partner, Wjzm, Mayor Carolyn Bowers and Mayor Kim McMillan met with Airport Authority board member Jerry Clark and informed him that according to the County Purchasing Act of 1957, he could either continue to serve on the authority, or continue to do business with the County, but he could not do both.  «Read the rest of this article»