Topic: Tennessee Board of Regents
Written by Curtis Johnson
Tennessee State Representative for 68th District
Speaker Pro Tempore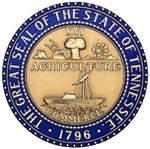 Nashville, TN – Republicans in the House have spent a great deal of time this legislative session focusing on bills to assist veterans and currently serving military personnel in Tennessee.  Building on legislation passed over the last several General Assemblies, the House hopes to continue finding ways to make life easier for military members and their families in the state.
One bill from this year, House Bill 8, will ensure high school students that train between their junior and senior year in the National Guard or go to advanced training after their senior year will still remain eligible for the state's Tennessee Promise program.
«Read the rest of this article»
Hears Restructured Remediation Success Story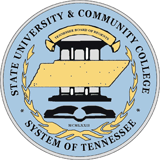 Cookeville, TN – Tennessee Board of Regents colleges are improving success rates for students who come to campus requiring remedial support.
Members of the Tennessee Board of Regents received the news during a report on academic initiatives at the Board's quarterly meeting on the campus of Tennessee Tech University today.
A pilot program involving almost 1,000 students that began at nine community colleges last year helped the colleges improve students' successful pass rate of the required freshman math course from about 10 percent to 62 percent overall, and in freshman writing from 30 percent to 74 percent. «Read the rest of this article»
Written by Tennessee State Representative Curtis Johnson
Speaker Pro Tempore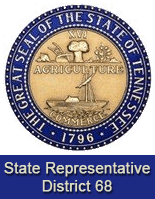 Nashville, TN – House Bill 715, the Tennessee Veterans Education Transition Support Act, would add spouses and dependent children as parties eligible for in-state tuition rates. Since a veteran can assign their benefits to a spouse or children, they would also qualify for these tuition and fee rates.
It would also shift the period of eligibility after discharge for in-state tuition rates from two years to three years. In addition, it requires the Tennessee Higher Education Commission (THEC) to convene the University of Tennessee (UT) and Tennessee Board of Regents systems to review processes related to awarding academic credit to veterans.
«Read the rest of this article»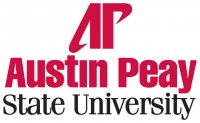 Clarksville, TN – The weather, which has been so abrasive these last few months, turned pleasant on Monday morning as people made their way into the Austin Peay State University Music/Mass Communication Building.
Instead of lingering under that clear, warm sky, hundreds of well-wishers eagerly filed into the windowless Mabry Concert Hall to watch Dr. Alisa White officially become the University's tenth president.
"Dr. White, we're thrilled you're here," Tennessee Governor Bill Haslam said during the ceremony. "We can't think of a more important time to be involved in higher education or a more important university."
«Read the rest of this article»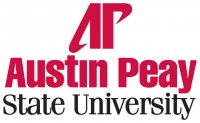 Clarksville, TN – Austin Peay State University has hired Dr. Rex Gandy as its new Provost and Vice President for Academic Affairs. Gandy, who is slated to begin work at APSU on June 1st, currently serves in the same position at Texas A&M University-Kingsville, a position he has held since 2009.
Gandy follows former Provost Tristan Denley, who serves as Vice Chancellor of the Tennessee Board of Regents, and Dr. Jaime Taylor, who has served as Interim Provost and Vice President of Academic Affairs since 2013.
«Read the rest of this article»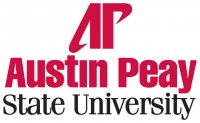 Clarksville, TN – Some years move along at a quiet, steady pace, continuing the traditions and patterns of the previous year before quietly fading into the next. No milestones mark the passage of time, and people often find themselves bored or, worse yet, uninspired.
At Austin Peay State University, 2014 was not that type of year. The last 12 months passed with such speed, thanks to major changes within the University, that the campus community will likely remember this past year as a crucial time in Austin Peay's progression into a leading institution of higher learning.
«Read the rest of this article»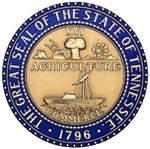 Clarksville, TN – Tennessee Governor Bill Haslam announced on Thursday that the North Tennessee Workforce Board will receive $992,037 as part of the Labor Education Alignment Program (LEAP) competition.
LEAP is a state effort focused on increasing opportunities for Tennessee residents to obtain a certificate or degree beyond high school that is aligned with the needs of the workforce in their communities. It is also part of the Governor's Drive to 55 initiative to equip 55 percent of Tennesseans with a college degree or certificate by 2025.
«Read the rest of this article»
Jerry Young to Lead TCAT-Crossville; Arrita Summers Moves to TCAT-Dickson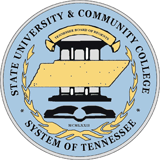 Nashville, TN – The Tennessee Board of Regents approved the selection of Jerry Young as the new director for the Tennessee College of Applied Technology – Crossville and Arrita Summers as the new leader for the TCAT – Dickson.
The Board convened a special called meeting yesterday to act upon a recommendation to approve the two new college directors.
Both candidates are familiar faces in the TCAT System. Young has served as assistant director of the Crossville TCAT since 2005 and stepped into the interim director role when the previous director retired in September. Summers has been director of the TCAT – Crump since October 2012.
"We are fortunate to have excellent candidates available for these important leadership roles," said TBR Chancellor John Morgan. "The work both Mr. Young and Dr. Summers have done on their campuses has been influential and significant, which made their selection opportune. Both have expressed their commitment to student success, and we expect to see that commitment reflected in their leadership." «Read the rest of this article»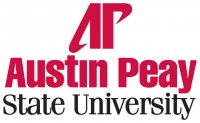 Clarksville, TN – The filmmaker Alfred Hitchcock never won an Academy Award for Best Director, even though a recent Sight and Sound poll listed his 1958 masterpiece "Vertigo" as the greatest movie ever made.
He probably should have won the award for a half-dozen of his films, but throughout Hitchcock's career, critics accused him of creating only cheap thrills and trivial entertainments. «Read the rest of this article»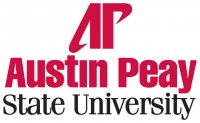 Clarksville, TN – Beginning this fall, Austin Peay State University will guarantee scholarships to all Tennessee Board of Regents community college and Hopkinsville Community College graduates who have at least a 3.0 cumulative GPA.
Titled the APSU Promise, the new scholarship program aims to bring more high-caliber students to campus in the coming years.
«Read the rest of this article»