Topic: Tennessee Board of Regents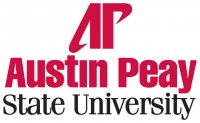 Clarksville, TN – Tucked down a hallway in the new Austin Peay State University Maynard Mathematics and Computer Science Building, there's a little-known computer lab that operates off the main campus grid. The 24 PCs that line the room have access to the internet, but they are not part of the APSU network.
"They're totally disconnected from anything on campus," Dr. Bruce Myers, chair of the APSU Department of Computer Science and Information Technology, said. "We use it to teach computer networking, but to teach that, you can't just take your typical computer in a lab and let people starting working. They're going to reconfigure things." «Read the rest of this article»

Clarksville, TN – February turned out to be a good month for the Austin Peay State University Department of Art, with several students earning prestigious awards and scholarships.
Graphic design student Brooke Mckee was awarded a Tennessee Board of Regents (TBR) scholarship for winning a Design Center student competition to design the visual identity for TBR's Critical Conversations Initiative. «Read the rest of this article»
First Meeting, Open Forum Scheduled February 17th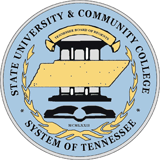 Nashville, TN – The Search Advisory Committee members for a new president of Austin Peay State University have been selected and will meet for the first time on February 17th following a public forum on the APSU campus about the search process.
The advisory committee will meet at 12:45pm Monday, February 17th, on the APSU campus in the Morgan University Center Ballroom. Campus and community members are also invited to an open forum to discuss the criteria and search process for the new president from 11:00am – noon, also in the Morgan University Center Ballroom. «Read the rest of this article»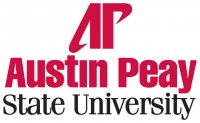 Clarksville, TN – Austin Peay State University President Tim Hall announced today that he has accepted the position of president at Mercy College in Dobbs Ferry, NY. His nearly seven-year tenure at APSU, which marked a period of tremendous growth and national prominence for the University, will come to an end later this spring.
"Lee and I will be departing Austin Peay at the end of the spring semester as I assume the position of president of Mercy College in New York," Hall wrote in an email message to the campus community today. "We do so with excitement and anticipation at the prospect of new challenges, but with a measure of sadness that we will be leaving a place where we have enjoyed some of the happiest years of our lives."
«Read the rest of this article»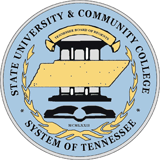 Nashville, TN – Tennessee was named one of only three states selected to receive a grant valued at $1 million to increase on-time college completion rates.
The grant supports the state's higher education reform efforts that help students finish a degree in two years from a community college and in four years from a university, saving time and money, and ensuring a higher rate of success.
The award enhances Governor Bill Haslam's "Drive to 55" initiative to encourage more Tennesseans to earn a college degree or workforce certificate. «Read the rest of this article»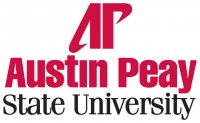 Clarksville, TN – When Austin Peay State University student Chris Hayes returned to Clarksville last summer, after spending nine weeks at the famed CERN laboratory in Switzerland, his friends and professors asked him what he thought of Europe.
"I said, 'Well, I think it looks a lot like East Tennessee, except that the signs are in French," he said. "It felt very much like I was at home."
«Read the rest of this article»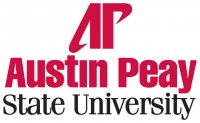 Clarksville, TN – This fall is shaping up to be a busy semester for Austin Peay State University Choral Activities. In early September, the University's three choral groups – Vocal Ease, University Choir and Chamber Singers – performed for the Tennessee Board of Regents dinner at APSU.
A few weeks later, the Chamber Singers traveled to Nashville for a performance at the Schermerhorn Symphony Center as part of the Nashville Symphony's Free Day of Music event.
«Read the rest of this article»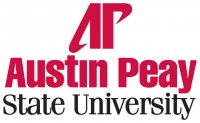 Clarksville, TN – Earlier this year, Austin Peay State University unveiled its 2013 Master Plan, which projects how the campus is expected to grow and develop over the next 15 years.
That growth will likely change the look of APSU, with new buildings and green spaces taking shape in the coming years, but members of the University community need not worry. «Read the rest of this article»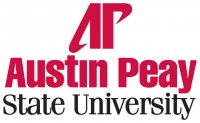 Clarksville, TN – Two members of the Austin Peay State University community returned to campus this fall with new job titles in order to maintain the University's status as a thriving institution of higher education.
President Barack Obama highlighted that status in August when he singled out APSU as a leader in using technology to better serve students.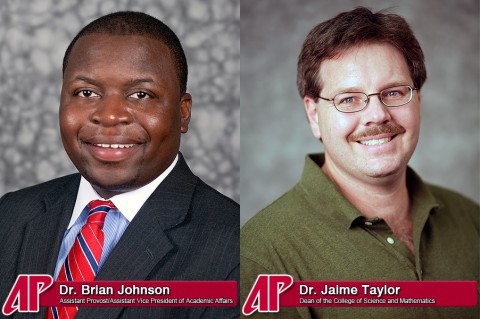 «Read the rest of this article»
Goal to have 55 percent of Tennesseans with certificates or degrees beyond high school by 2025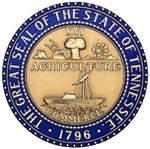 Nashville, TN – Tennessee Governor Bill Haslam today convened key stakeholders including members of the General Assembly and leaders from Tennessee's four-year colleges and universities, community colleges, colleges of applied technology, chambers of commerce, the business community, and the state board of education to discuss the challenges Tennessee faces in building a strong workforce for today and in the future.
«Read the rest of this article»