Topic: Tennessee Board of Regents

Clarksville, TN – Austin Peay State University Professor of French literature Dr. Karen D. Sorenson has been named this year's Jacqueline Elliott Award for Service in Higher Education recipient by the Tennessee Foreign Language Teaching Association (TFLTA).
TFLTA presents this award annually to a foreign language educator at the post-secondary level for outstanding service to the profession.
«Read the rest of this article»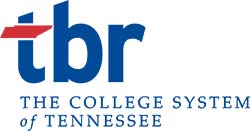 Gallatin, TN – The Tennessee Board of Regents reaffirmed its confidence in the quality of its colleges Thursday, approving a warranty guaranteeing that future graduates of technical training programs demonstrate skills identified in their curriculums and providing tuition-free retraining for those who don't.
The new warranty provides one-time retraining free of charge to graduates of technical programs who are unable to perform one or more of the skills and competencies identified for their programs.
«Read the rest of this article»

Clarksville, TN – The Austin Peay State University College of Business will take a major step forward this month when it officially opens the new Larry W. Carroll Financial Trading Center.
A ribbon-cutting ceremony for the new space will take place at 10:00am on Tuesday, November 14th, 2017 on the first floor of the APSU Kimbrough Building. The event is free and open to the public.
«Read the rest of this article»

Clarksville, TN – When John Morgan says he grew up on the Austin Peay State University campus, he's not talking metaphorically. His father, Joe Morgan, served as the University's fourth president, and during those years, the family lived in the historic Archwood Home on College Street.
John literally grew up at Austin Peay, and after earning his degree from the University, he continued to think of the campus as his home.
«Read the rest of this article»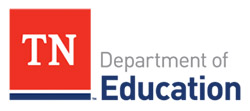 Nashville, TN – Tennessee Department of Education Commissioner Candice McQueen announced today that Tennessee was one of five awardees to receive a grant for just under $900,000 from the U.S. Department of Education's office of career, technical, and adult education to support career and technical education (CTE) teacher pipelines.
The funding will support the department's Experienced Professionals in the Classroom (EPIC) project that seeks to improve recruitment, preparation, and retention of effective CTE educators.
«Read the rest of this article»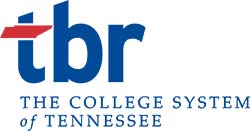 Nashville, TN – A Search Advisory Committee has been appointed to lead the search for the next president of Nashville State Community College, and the committee will convene its first meeting October 25th, 2017 after a public forum to gather campus and community input.
The 19-member committee includes five members of the Tennessee Board of Regents, the college's governing board, and representatives of the Nashville State faculty, staff, students and alumni and the region the college serves. It will be chaired by Board of Regents Member Joey Hatch, a Nashville State alumnus.
«Read the rest of this article»

Clarksville, TN – On a quiet afternoon in 1973, a young Army private named Larry Carroll sat in an abandoned barracks building on the Fort Campbell Army Post, listening to a lecture on accounting. In the desk next to him, a lieutenant colonel struggled to pay attention while Carroll leaned out dangerously from his seat, trying to see past the support post that blocked his view.
The accounting class, offered by Austin Peay State University, fascinated the 20-year-old soldier.
«Read the rest of this article»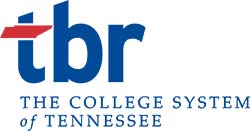 Harriman, TN – The Tennessee Board of Regents has approved a 2.6 percent increase in in-state tuition rates at its community and technical colleges for 2017-18.
Except for one year when the Tennessee Colleges of Applied Technology asked for a small increase in fees rather than tuition, it is the lowest increase for the community and technical colleges combined since 1991-92. It is the third consecutive year of tuition hikes of 4 percent or less – the TBR system's lowest three-year increase in decades.
«Read the rest of this article»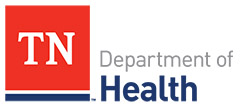 Nashville, TN – To prevent the spread of diseases and to keep our kids of all ages and their classmates safe, healthy and in school learning, all students in Tennessee, from kindergarten to college, must have proof of immunizations before they can start school.
State leaders of health and education say it's best to get those important vaccines now to avoid longer wait times later and to ensure a smooth beginning to the 2017 school year.
«Read the rest of this article»
Written by Curtis Johnson
Tennessee State Representative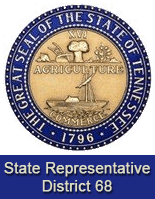 Nashville, TN – The first session of the 110th Tennessee General Assembly adjourned on May 10th, 2017, after passing major legislation that will benefit Tennesseans for generations to come. This is Part 7 of a 12 Part report.
This includes a measure making Tennessee the first state in the nation to offer all adults without a degree tuition-free access to community college; a new law rebuilding a safe and reliable transportation network, while reallocating revenues to maximize taxpayers' return on that investment; and a bill which provides a responsible path to improve access to broadband through investment, deregulation, and education.
Action in the General Assembly also included passage of a balanced budget which takes on no new debt, as well as legislation protecting the elderly, enhancing the state's robust job growth, cracking down on crime, and boosting efforts as the fastest improving state in the nation in K-12 student achievement. Following is a report on key legislation passed this year.
«Read the rest of this article»