Topic: Tennessee Board of Regents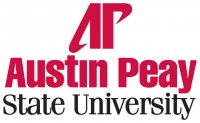 Clarksville, TN – Austin Peay State University has hired Dr. Rex Gandy as its new Provost and Vice President for Academic Affairs. Gandy, who is slated to begin work at APSU on June 1st, currently serves in the same position at Texas A&M University-Kingsville, a position he has held since 2009.
Gandy follows former Provost Tristan Denley, who serves as Vice Chancellor of the Tennessee Board of Regents, and Dr. Jaime Taylor, who has served as Interim Provost and Vice President of Academic Affairs since 2013.
«Read the rest of this article»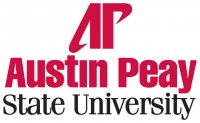 Clarksville, TN – Some years move along at a quiet, steady pace, continuing the traditions and patterns of the previous year before quietly fading into the next. No milestones mark the passage of time, and people often find themselves bored or, worse yet, uninspired.
At Austin Peay State University, 2014 was not that type of year. The last 12 months passed with such speed, thanks to major changes within the University, that the campus community will likely remember this past year as a crucial time in Austin Peay's progression into a leading institution of higher learning.
«Read the rest of this article»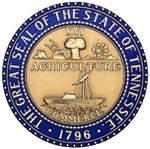 Clarksville, TN – Tennessee Governor Bill Haslam announced on Thursday that the North Tennessee Workforce Board will receive $992,037 as part of the Labor Education Alignment Program (LEAP) competition.
LEAP is a state effort focused on increasing opportunities for Tennessee residents to obtain a certificate or degree beyond high school that is aligned with the needs of the workforce in their communities. It is also part of the Governor's Drive to 55 initiative to equip 55 percent of Tennesseans with a college degree or certificate by 2025.
«Read the rest of this article»
Jerry Young to Lead TCAT-Crossville; Arrita Summers Moves to TCAT-Dickson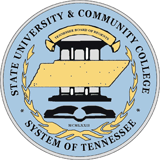 Nashville, TN – The Tennessee Board of Regents approved the selection of Jerry Young as the new director for the Tennessee College of Applied Technology – Crossville and Arrita Summers as the new leader for the TCAT – Dickson.
The Board convened a special called meeting yesterday to act upon a recommendation to approve the two new college directors.
Both candidates are familiar faces in the TCAT System. Young has served as assistant director of the Crossville TCAT since 2005 and stepped into the interim director role when the previous director retired in September. Summers has been director of the TCAT – Crump since October 2012.
"We are fortunate to have excellent candidates available for these important leadership roles," said TBR Chancellor John Morgan. "The work both Mr. Young and Dr. Summers have done on their campuses has been influential and significant, which made their selection opportune. Both have expressed their commitment to student success, and we expect to see that commitment reflected in their leadership." «Read the rest of this article»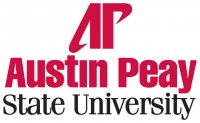 Clarksville, TN – The filmmaker Alfred Hitchcock never won an Academy Award for Best Director, even though a recent Sight and Sound poll listed his 1958 masterpiece "Vertigo" as the greatest movie ever made.
He probably should have won the award for a half-dozen of his films, but throughout Hitchcock's career, critics accused him of creating only cheap thrills and trivial entertainments. «Read the rest of this article»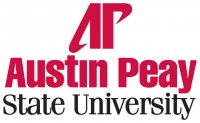 Clarksville, TN – Beginning this fall, Austin Peay State University will guarantee scholarships to all Tennessee Board of Regents community college and Hopkinsville Community College graduates who have at least a 3.0 cumulative GPA.
Titled the APSU Promise, the new scholarship program aims to bring more high-caliber students to campus in the coming years.
«Read the rest of this article»

Clarksville, TN – CDE Lightband and Geiger, along with the Livgeiger organization presented APSU with breast self-exam kits for the female students moving into the dorms this week.
The LIV® Breast Self-Exam Aid was designed by Olivia Newton-John, singer, songwriter, actress and 17 year breast cancer survivor.
«Read the rest of this article»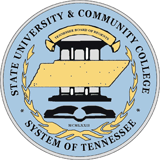 Nashville, TN – The Tennessee Board of Regents (TBR) will hold a called meeting Tuesday, July 15th, 2014, beginning at 3:15pm CDT.
The meeting will provide a roll-call vote to adopt rule changes already affirmed by the Board at its June 20th quarterly meeting through a voice vote.
The rule changes implement two new state laws that will impact students enrolling in college this fall. «Read the rest of this article»

Clarksville, TN – In the history, or timeline, of any university there are mileposts that dot the progress of that institution over the years and Austin Peay State University is no different.
One of those events will occur June 30th, as Alisa White will assume the leadership role of president of the university – taking over for Tim Hall, who served in that capacity the past seven years.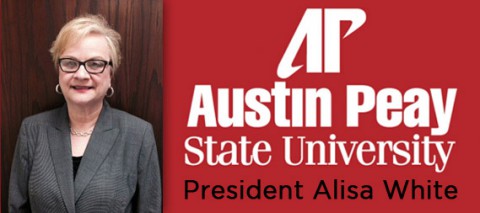 «Read the rest of this article»
Austin Peay State University sees a 5.6 percent Maintenance Fee/Tuition Increase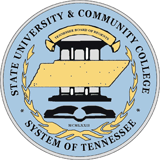 Nashville, TN – On Friday, June 20th, the Tennessee Board of Regents (TBR) approved a recommendation to increase tuition and fees at its institutions this year.
Among other actions, the Board approved the Finance and Business Operations Committee's recommendation to increase hourly maintenance fees 5.8 percent at the 13 community colleges across the state, 8.5 percent at the 27 Tennessee Colleges of Applied Technology, and ranging from 0 to 6.9 percent at the six TBR universities.
Because of an unexpected decline in state revenue collections, the outcomes-based funding formula used to allocate state appropriations was not fully funded this year. As a result, fee increase recommendations were higher than planned, a point expressed by TBR Chancellor John Morgan. «Read the rest of this article»