Topic: Tennessee Center for Policy Research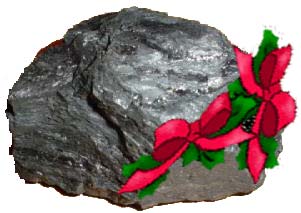 NASHVILLE – The Tennessee Center for Policy Research today announced that Clarksville City Councilman Richard Swift and Wayne Wilkinson, a member of Clarksville's Downtown District Partnership, are the recipients of the "2008 Lump of Coal Award."
The Tennessee Center for Policy Research awards this dubious distinction annually to the person or group in Tennessee who, more than any other over the past year, acted as a Grinch to Tennesseans by bah-humbugging the principles of liberty and limited government.
Swift and Wilkinson receive the fourth annual badge of disgrace for leading efforts to take the homes and businesses of Clarksville residents through eminent domain for a private redevelopment scheme that would line their own pockets.
When a group of citizens criticized Swift and Wilkinson for their attack against private property and their conflicts of interest, the shameless duo assaulted the Clarksville residents' First Amendment rights by filing a frivolous lawsuit attempting to silence the criticism. «Read the rest of this article»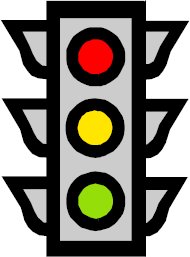 In February 2006, the City of Gallatin unveiled the Automated Camera Enforcement System. The system, known as A.C.E.S., is designed to catch drivers running red lights at intersections. Rather than relying on police officers to perform this function, the cameras automatically trigger when a driver enters an intersection after the light turns red. A police officer then reviews the tape, prints off a citation, and mails it to the owner of the vehicle that ran the light.
According to the Insurance Institute for Highway Safety, Gallatin is not alone. At least nine other communities in Tennessee, including Knoxville, Chattanooga, Germantown, Murfreesboro, and Jackson currently operate these devices.1 Other Tennessee communities considering their use include Clarksville, Morristown, Cookeville, La Follette, and Oak Ridge. Additionally, Chattanooga, Jackson, Mount Carmel, Red Bank, and Selmer have begun using speed cameras, similar devices used to capture speeding motorists.2 «Read the rest of this article»