Topic: Tennessee College of Applied Technology
Tennessee State Representative Joe Pitts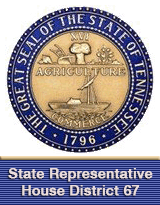 Clarksville, TN – One federal agency, four state departments and fifteen months later, the phone call Scott Thomas, owner of Thomas Lumber Company in Clarksville made to Tennessee State Representative Joe Pitts about his company's need to have current employees and applicants tested for a commercial drivers' license has ended in a victory for job applicants and companies in northern Middle Tennessee.
On Thursday, September 22nd, a red ribbon was cut on the mobile commercial drivers' license testing site at the Tennessee College of Applied Technology (TCAT) in Clarksville.
«Read the rest of this article»
Thirty Five Graduate From Regional Leadership Program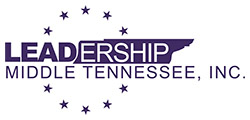 Nashville, TN – Thirty five community and business leaders from Middle Tennessee have graduated from Leadership Middle Tennessee, Inc., a regional leadership institute.
The 2016 class is from the 10-county area which includes Cheatham, Davidson, Dickson, Maury, Montgomery, Robertson, Rutherford, Sumner, Williamson and Wilson.
«Read the rest of this article»

Montgomery County, TN – Tennessee College of Applied Technology (TCAT), a post secondary technical training school, is the latest organization to become Clarksville-Montgomery County Green Certified.
Montgomery County Mayor Jim Durrett and Chamber of Commerce Director Melinda Shepard attended their green ribbon cutting to congratulate TCAT on earning their certification.
«Read the rest of this article»
Tennessee Representative Curtis Johnson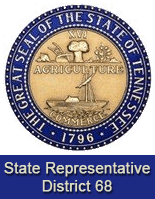 Nashville, TN – The 2016 session of the 109th General Assembly reconvened on Capitol Hill this week to begin work on a number of important issues facing Tennessee. I was pleased to officially be named as Chairman of the House Finance, Ways and Means Subcommittee.
On Monday, the Brig. Gen. Wendell H. Gilbert Tennessee State Veterans Home was officially opened with a ribbon-cutting ceremony attended by Governor Bill Haslam. This project was years in the making, and I am pleased that it is finally opened to serve our veterans.
«Read the rest of this article»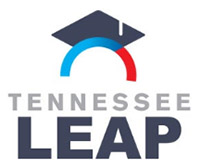 Nashville, TN – The Tennessee Higher Education Commission (THEC) has released the 2016 Annual Report for the Labor Education Alignment Education Program (LEAP), highlighting the early successes of LEAP in local communities in engaging education and employers to develop a pipeline of skilled workers in Tennessee. The report showcases LEAP as a model for alignment between industry and education.
LEAP is one of the primary initiatives of the Drive to 55, Governor Bill Haslam's push to grow Tennessee's postsecondary educational attainment rate to 55 percent by 2025.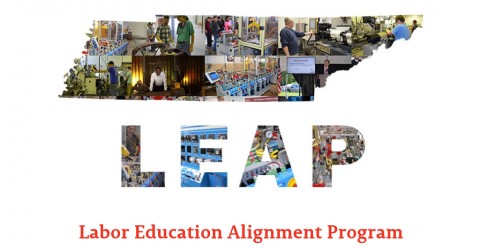 «Read the rest of this article»
Tennessee, higher education leaders to provide guidance on Drive to 55 alignment plan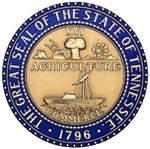 Nashville, TN – Tennessee Governor Bill Haslam today announced the members of the transition task force to offer guidance on the proposed Focus On College and University Success (FOCUS) Act during the legislative process and potential implementation if approved by the Tennessee General Assembly.
Comprised of higher education leaders and professionals, the transition task force will have two components: a steering committee to provide high level implementation guidance to the governor and a working group that will offer technical assistance and report back to the steering committee.
«Read the rest of this article»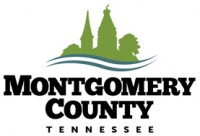 Montgomery County, TN – Montgomery County Government and Workforce Essentials are pleased to announce they are the recipients of a grant from the Tennessee Department of Labor to establish a Fort Campbell Soldier Transition and Local Retention Program.
This two-year grant, in the amount of $245,800.00, will provide a Fort Campbell Soldier Transition Program Coordinator position, along with all program expenses so the program can be offered at no cost to participants. «Read the rest of this article»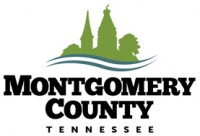 Montgomery County, TN – Montgomery County Government is seeking community volunteers to mentor students taking part in the Tennessee Promise program. Tennessee Promise allows any Tennessee high school graduate the opportunity to attend a community college, Tennessee College of Applied Technology or to get an applicable associate's degree from a four-year institution, tuition free.
Mentors are assigned to students within their county and help students eliminate the barriers of accessing post-secondary education.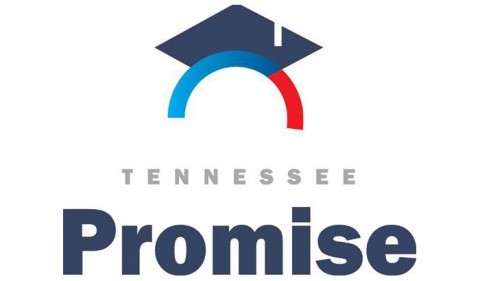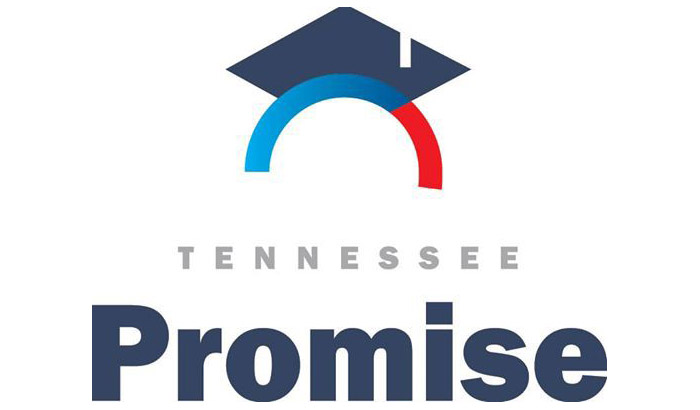 «Read the rest of this article»
The extension campus of TCAT Dickson welcomes the community to tour its new facility

Clarksville, TN – Tennessee College of Applied Technology (TCAT) – Dickson is pleased to announce that it is hosting a grand opening event for its Clarksville extension campus.
The event, being held at 135 International Boulevard. in Clarksville on Tuesday, August 4th, 2015 from 11:00am – 1:00pm, is an opportunity for all to come and view the new facility, the upgraded equipment, and to the meet faculty and staff.
«Read the rest of this article»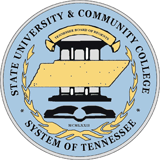 Columbia, TN – The Tennessee Board of Regents (TBR) approved increases in tuition and fees that are among the lowest on average since 1996.
The action, taken during the TBR quarterly meeting at Columbia State Community College, raises hourly maintenance fees/tuition an average of 3.3 percent across the six TBR universities, 13 community colleges and 27 Tennessee Colleges of Applied Technology.
Last fall the Tennessee Higher Education Commission recommended tuition increases between 0 and 4 percent if dollars were provided in the state budget this year for the higher education funding formula that allocates funds based on a variety of metrics to encourage student success through outcomes, like graduation and retention. The outcomes in the formula were funded.
«Read the rest of this article»