Topic: Tennessee College of Applied Technology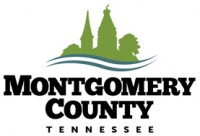 Montgomery County, TN – Montgomery County Government is seeking community volunteers to mentor students taking part in the Tennessee Promise program. Tennessee Promise allows any Tennessee high school graduate the opportunity to attend a community college, Tennessee College of Applied Technology or to get an applicable associate's degree from a four-year institution, tuition free.
Mentors are assigned to students within their county and help students eliminate the barriers of accessing post-secondary education.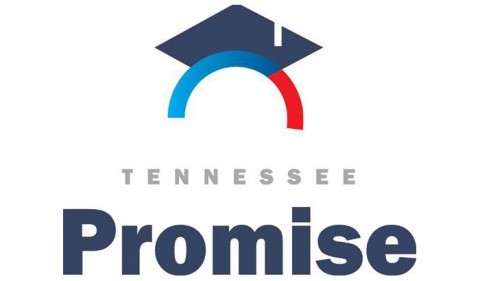 «Read the rest of this article»
The extension campus of TCAT Dickson welcomes the community to tour its new facility

Clarksville, TN – Tennessee College of Applied Technology (TCAT) – Dickson is pleased to announce that it is hosting a grand opening event for its Clarksville extension campus.
The event, being held at 135 International Boulevard. in Clarksville on Tuesday, August 4th, 2015 from 11:00am – 1:00pm, is an opportunity for all to come and view the new facility, the upgraded equipment, and to the meet faculty and staff.
«Read the rest of this article»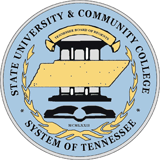 Columbia, TN – The Tennessee Board of Regents (TBR) approved increases in tuition and fees that are among the lowest on average since 1996.
The action, taken during the TBR quarterly meeting at Columbia State Community College, raises hourly maintenance fees/tuition an average of 3.3 percent across the six TBR universities, 13 community colleges and 27 Tennessee Colleges of Applied Technology.
Last fall the Tennessee Higher Education Commission recommended tuition increases between 0 and 4 percent if dollars were provided in the state budget this year for the higher education funding formula that allocates funds based on a variety of metrics to encourage student success through outcomes, like graduation and retention. The outcomes in the formula were funded.
«Read the rest of this article»
Event to encourage Adults to Sign Up for Tennessee Reconnect

Clarksville, TN – Tennessee College of Applied Technology – Dickson and Clarksville Campuses will host an open house from 10:00am – 2:00pm on Saturday, March 28th, for area adults to sign up for the Tennessee Reconnect grant, a new program that allows Tennesseans to attend a technical college tuition free.
The event is designed to encourage adults to enroll in The Tennessee Reconnect program, Tennessee Governor Bill Haslam's initiative to provide eligible adults the opportunity to earn a diploma or certificate at a Tennessee College of Applied Technology (TCAT) free of tuition and mandatory fees.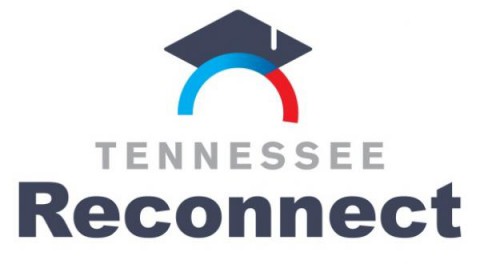 «Read the rest of this article»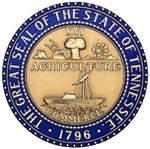 Clarksville, TN – Tennessee Governor Bill Haslam announced on Thursday that the North Tennessee Workforce Board will receive $992,037 as part of the Labor Education Alignment Program (LEAP) competition.
LEAP is a state effort focused on increasing opportunities for Tennessee residents to obtain a certificate or degree beyond high school that is aligned with the needs of the workforce in their communities. It is also part of the Governor's Drive to 55 initiative to equip 55 percent of Tennesseans with a college degree or certificate by 2025.
«Read the rest of this article»
Jerry Young to Lead TCAT-Crossville; Arrita Summers Moves to TCAT-Dickson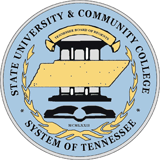 Nashville, TN – The Tennessee Board of Regents approved the selection of Jerry Young as the new director for the Tennessee College of Applied Technology – Crossville and Arrita Summers as the new leader for the TCAT – Dickson.
The Board convened a special called meeting yesterday to act upon a recommendation to approve the two new college directors.
Both candidates are familiar faces in the TCAT System. Young has served as assistant director of the Crossville TCAT since 2005 and stepped into the interim director role when the previous director retired in September. Summers has been director of the TCAT – Crump since October 2012.
"We are fortunate to have excellent candidates available for these important leadership roles," said TBR Chancellor John Morgan. "The work both Mr. Young and Dr. Summers have done on their campuses has been influential and significant, which made their selection opportune. Both have expressed their commitment to student success, and we expect to see that commitment reflected in their leadership." «Read the rest of this article»
Robert Fisher of Clarksville Tennessee among those Appointed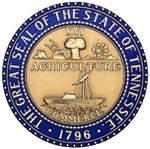 Nashville, TN – Tennessee Governor Bill Haslam has announced the appointments of eight new members and five re-appointments to Tennessee's higher education boards as well as the selection of the chair of Tennessee Higher Education Commission (THEC) and vice chair of the Tennessee Board of Regents (TBR).
Robert Fisher, Pam Koban and Keith Wilson will serve on THEC. Brad Lampley, Bonnie Lynch, Sharon Pryse and Thaddeus Wilson will serve as new members of the University of Tennessee (UT) Board of Trustees. Deanna Wallace will join TBR as a new member. Cato Johnson was elected chair of THEC, and Emily Reynolds was elected vice-chair of TBR. «Read the rest of this article»
Final update detailing the first session of the 108th General Assembly
Food, Clothing, and Hygiene Drive to support the Austin Peay State University Food Pantry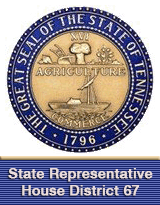 Nashville, TN – House Bill 32, License Plates for our Veterans and Active Duty Military.
House Bill 32, sponsored by Tennessee State Representative Cameron Sexton (R-Crossville) will make some changes, effective July 1st, 2014, to the issuance of license plates to our active duty military and veterans who receive honors and awards such as the Purple Heart, Silver Star, Air Medal, and Medal of Honor.
The most substantial change is moving the Air Medal plates to the category of military cultural license plates.  This category also contains other license plates such as the Silver Star and Bronze Star.
«Read the rest of this article»