Topic: Tennessee Department of Agriculture

Nashville, TN – Tennessee Governor Bill Haslam issued Executive Order #56 Friday waiving federal hours of service requirements for petroleum transporters to prevent any fuel supply disruptions for Tennesseans from the Colonial pipeline leak in Shelby County, AL.
"This is a precautionary measure as we are not currently seeing any widespread unavailability of petroleum in Tennessee," Haslam said. "We urge Tennesseans to maintain their normal fuel purchasing and driving patterns to help prevent any potential impacts on our fuel supply while the pipeline undergoes repairs."
«Read the rest of this article»

Nashville, TN – The Tennessee veterinarian's office is investigating an outbreak of Equine Piroplasmosis (EP) in a group of racing Quarter Horses in Tennessee.
EP is a blood parasite that affects equines. Although it can be transmitted through infected ticks, today it is more commonly spread by blood and blood products through the sharing of needles, syringes or improperly cleaned and disinfected dental, tattoo, surgical or blood product equipment between infected and uninfected horses.
«Read the rest of this article»
«Read the rest of this article»

Nashville, TN – A horse in West Tennessee has tested positive for Eastern Equine Encephalitis (EEE), a virus that can be fatal for horses and humans. The Tennessee Departments of Agriculture and Health are advising citizens to take precautions to protect themselves and their livestock.
Mosquitoes transmit EEE. Humans cannot contract these viral infections directly from infected horses. However, mosquito-borne diseases do pose a public health risk.
«Read the rest of this article»

Nashville, TN – Many Tennesseans are ready to say goodbye to summer and hello to school. Tennessee farmers however, want everyone to know that summer is far from over. In fact, August is the peak month of growing season for most of the U.S. That's why the first week is always National Farmers Market Week.
This year, the celebration is August 7th-13th. Many local farmers' markets will host special events to remind customers that there's still plenty of summer and summer produce left.
«Read the rest of this article»

Nashville, TN – White County is the latest in Tennessee to be quarantined for an invasive pest targeting ash trees.
Officials have detected Emerald Ash Borer (EAB) in the eastern section of White County. An adult EAB beetle was recently captured in a trap near Old Railroad Grade Road. With this discovery, White County joins 48 other counties in quarantine with a prohibition on the movement of ash trees and ash tree products.
«Read the rest of this article»

Nashville, TN – One wears work-worn boots and talks about inputs, hoop houses, conditions and seasons. The other wears clogs and speaks of table numbers, cooler size, versatility and price points.
Both are particular, passionate and proud of what they do, and both talk incessantly about the same thing—the food they care about.
«Read the rest of this article»

Nashville, TN – Six Tennessee food makers claimed winning titles at the 2016 Pick Tennessee Products tradeshow held in Nashville during the recent Tennessee Grocers & Convenience Store Association's Food Expo. The products, all produced in Tennessee and part of the Pick Tennessee Products program, were judged on originality, taste and packaging.
Javaneh Hemmat's "Hummus Chick" won first place, dubbed the "Pick of Tennessee."  Hummus Chick is a Nashville based company built around freshly made varieties of hummus packaged for retail and wholesale markets.
«Read the rest of this article»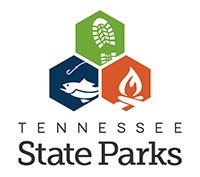 Nashville, TN – Tennessee State Parks, in partnership with the Department of Agriculture Division of Forestry and The Nature Conservancy, is advising the public of a new policy regarding bringing firewood into parks.
Beginning June 1st, Tennessee State Parks will advise visitors to use certified heat-treated wood. The new policy aims to prevent or slow the introduction of exotic insects or diseases into parks that could otherwise threaten the health of our trees and forests.
«Read the rest of this article»

Nashville, TN – Go ahead and plan your best garden ever. You should even go out to the local farmers market or greenhouse and bring home those gorgeous tomato plants, seedling herbs, peppers and all the rest. Just please don't plant them, yet.
Mark Twain may have been talking about Tennessee when he said, "If you don't like the weather here, wait a minute."
The current weather trend is a perfect example, with balmy mid-70's days followed by stormy cold fronts with freezing temperatures at night.
«Read the rest of this article»