Topic: Tennessee Department of Agriculture

Nashville, TN – Many Tennesseans are ready to say goodbye to summer and hello to school. Tennessee farmers however, want everyone to know that summer is far from over. In fact, August is the peak month of growing season for most of the U.S. That's why the first week is always National Farmers Market Week.
This year, the celebration is August 7th-13th. Many local farmers' markets will host special events to remind customers that there's still plenty of summer and summer produce left.
«Read the rest of this article»

Nashville, TN – White County is the latest in Tennessee to be quarantined for an invasive pest targeting ash trees.
Officials have detected Emerald Ash Borer (EAB) in the eastern section of White County. An adult EAB beetle was recently captured in a trap near Old Railroad Grade Road. With this discovery, White County joins 48 other counties in quarantine with a prohibition on the movement of ash trees and ash tree products.
«Read the rest of this article»

Nashville, TN – One wears work-worn boots and talks about inputs, hoop houses, conditions and seasons. The other wears clogs and speaks of table numbers, cooler size, versatility and price points.
Both are particular, passionate and proud of what they do, and both talk incessantly about the same thing—the food they care about.
«Read the rest of this article»

Nashville, TN – Six Tennessee food makers claimed winning titles at the 2016 Pick Tennessee Products tradeshow held in Nashville during the recent Tennessee Grocers & Convenience Store Association's Food Expo. The products, all produced in Tennessee and part of the Pick Tennessee Products program, were judged on originality, taste and packaging.
Javaneh Hemmat's "Hummus Chick" won first place, dubbed the "Pick of Tennessee."  Hummus Chick is a Nashville based company built around freshly made varieties of hummus packaged for retail and wholesale markets.
«Read the rest of this article»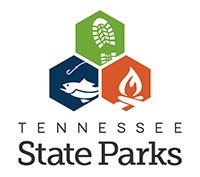 Nashville, TN – Tennessee State Parks, in partnership with the Department of Agriculture Division of Forestry and The Nature Conservancy, is advising the public of a new policy regarding bringing firewood into parks.
Beginning June 1st, Tennessee State Parks will advise visitors to use certified heat-treated wood. The new policy aims to prevent or slow the introduction of exotic insects or diseases into parks that could otherwise threaten the health of our trees and forests.
«Read the rest of this article»

Nashville, TN – Go ahead and plan your best garden ever. You should even go out to the local farmers market or greenhouse and bring home those gorgeous tomato plants, seedling herbs, peppers and all the rest. Just please don't plant them, yet.
Mark Twain may have been talking about Tennessee when he said, "If you don't like the weather here, wait a minute."
The current weather trend is a perfect example, with balmy mid-70's days followed by stormy cold fronts with freezing temperatures at night.
«Read the rest of this article»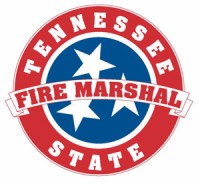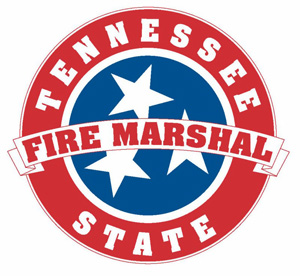 Nashville, TN – As fire crews contain hundreds of acres of wildfire that are currently burning in Tennessee, the State Fire Marshal's Office wants to remind the public to be aware of outdoor-burning safety precautions.
"Negligent outdoor burning can lead to death, injury, property loss and environmental damage," said State Fire Marshal and Commerce & Insurance Commissioner Julie Mix McPeak. "Care must be taken to ensure that burnings are conducted safely."
«Read the rest of this article»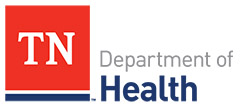 Nashville, TN – Milk, whether it comes from seemingly healthy cows, goats or any other animal, can cause serious health problems, including death, if it has not been pasteurized to kill harmful bacteria.
This reminder from the Tennessee Department of Health comes following the Centers for Disease Control and Prevention's announcement regarding hospitalizations and a death from Listeria infections linked to people drinking raw milk from a Pennsylvania dairy.
«Read the rest of this article»

Nashville, TN – Tennessee's much anticipated strawberry crop will be ready for picking in the next two or three weeks. However, between now and harvest, if current forecasts hold, those berries may have to "take cover" several times to avoid frost damage.
Tennessee weather is predictably unpredictable. It may be spring, but Tennessee typically experiences a few more winter-like periods—called blackberry winter and dogwood winter—before the average late April last-freeze date has passed.
«Read the rest of this article»
Health, Agriculture & TWRA Leaders Ask Tennesseans to Help Fight Deadly Disease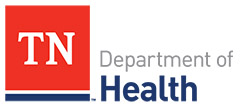 Nashville, TN – In the first three months of this year, the Tennessee Department of Health State Public Health Laboratory has confirmed rabies in three wild animals and five pet dogs and cats.
The deadly disease is causing concern for officials with the departments of Health and Agriculture and the Tennessee Wildlife Resources Agency, who believe some may have forgotten or are not aware of the impact of rabies.
«Read the rest of this article»