Topic: Tennessee Department of Agriculture

Nashville, TN – There are approximately 26,000 establishments in Tennessee where food and beverages are served. Inspectors from the Tennessee Department of Health visit each location at least twice a year to make sure items are safe for consumption.
"Protecting the health of all Tennesseans is a core part of our mission," said TDH Commissioner John Dreyzehner, MD, MPH. "Our regulatory role and partnership with food and beverage providers helps to prevent food-borne illnesses and is one of the invisible services we provide to people across Tennessee every day."
«Read the rest of this article»

Montgomery County, TN – Extension agents in a nine county area of Middle Tennessee are planning an Orchard Production Workshop for small producers and homeowners. The workshop will be held at Shade Tree Farms in Adams, TN on Friday, February 28th, 2014.
The participant fee for the program is $10.00/person which includes lunch onsite. The workshop will kick off at 9:00am Central time and conclude around 4:00pm. «Read the rest of this article»
Nashville, TN – The Tennessee Department of Agriculture has unveiled a new look and improved features for the popular Pick Tennessee Products consumer site. A simplified, phone friendly logo icon and increased Web capabilities are part of a push by the department to maximize its consumer and producer services.
Ensuring full digital access, including "responsive" Web design, with each page conforming to the shape of whatever type of screen displays it, is part of a larger process leading to the launch of a mobile app in early 2014.
«Read the rest of this article»

Nashville, TN – Retail aisles, catalogs and cyberspace are stuffed with things to buy. Still, somehow, there often seems to be little of real substance to give. When you want your gift to be a true reflection of how much you care, it can be hard to find a stand-out present, one that really meets a need and will be appreciated all through the year.
For those who like to "live local," the perfect solution may be a gift certificate for a year of fresh produce and other local foods from a nearby Community Supported Agriculture (CSA) farm. Everyone eats, and everyone benefits from eating fresh produce. With a CSA gift certificate, both the person who receives fresh foods and the CSA farmer are better off.
«Read the rest of this article»

Nashville, TN – It's only November, but all across the state, Christmas tree farmers are getting ready for the folks who make choosing natural Christmas trees a treasured part of the holiday season.
Christmas tree farmers know that choosing the tree is a memory-making experience and an anticipated holiday project, so they make the experience as much fun as possible. Many offer hot cider or other refreshments at their farms and sell natural wreaths, roping and garland in addition to trees.
«Read the rest of this article»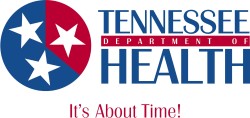 Nashville, TN – Tennessee Department of Health experts say at least eight cases of illness among children in East Tennessee are likely related to drinking "raw" or unpasteurized milk. The investigation has identified a specific type of Escherichia coli O157 as the cause of at least three of the illnesses.
«Read the rest of this article»

Nashville, TN – The annual Music & Molasses Arts & Crafts Festival on October 19th and 20th at Ellington Agricultural Center in Nashville will feature an array of events that are sure to please the whole family.
"It's a weekend of family fun with molasses making and tasting, music shows, square dancing and delicious food," said Anne Dale, director of the Tennessee Agricultural Museum. "From the free horse-drawn wagon rides, to the beautiful hand-crafted items, there's something for everyone, including many activities for the kids." «Read the rest of this article»

Nashville, TN – Sorghum is one of several crops in Tennessee that seems to have benefited from a rainy summer. Some highly anticipated fall crops, like pumpkins, have suffered in some parts of the state due to excess moisture and lack of sun. Others, like corn and sorghum, are on track for record harvests if current patterns of sunny, less-humid weather hold.
Sorghum syrup is a treasured traditional Tennessee food produced when the extracted juice from the sorghum plant is boiled down. Tennessee is one of the nation's leading states in sorghum syrup production.
«Read the rest of this article»

Nashville, TN – A cool, rainy summer has left Tennessee's lawns and landscapes with soils still soft and retaining moisture.  Perfect. There'll never be a better fall to improve your landscape.
Fall is always the best season to transplant trees, shrubs, bulbs or any other perennials.  Summer's heat is too stressful for new transplants, and even daily watering can't make up for heat plus drought. Perennial plants also need fall and winter to develop their root systems instead of growing, blooming or putting out leaves as they do in spring or summer. As long as the ground is not frozen hard, it's not too late to transplant.
«Read the rest of this article»

Nashville, TN – Tennessee wineries have been racking up awards on both sides of the U.S. all summer, but now is prime time to visit them on their home turf, when the wine making process is underway at local wineries.
Depending on the grape variety, weather and vineyard location, the season's harvest begins about August and wraps up in October. That's when wineries start making the year's wines, and when visitors to local wineries can get a close up look at the process. Most local wineries offer educational tours of their facilities. «Read the rest of this article»