Topic: Tennessee Department of Agriculture

Nashville, TN – Four of the most dreaded words in agriculture are Hoof and Mouth Disease, which can be devastating to livestock producers and wreak havoc on the farm economy. In conjunction with June Dairy Month, Tennessee Governor Bill Haslam has signed an agreement that partners Tennessee with eight other states to protect the dairy industry in the event of an HMD outbreak.
Known as the Secure Milk Supply Plan, the agreement sets standards by which milk producers, haulers and processors would interact with animal health authorities to reduce the risk of spreading HMD during an outbreak. «Read the rest of this article»
Nashville, TN – Makers of foods or food related products from across the state met in Nashville last week to debut their products, do business and vie for awards at the Tennessee Department of Agriculture's Pick Tennessee Products Tradeshow. The event was held in conjunction with the Tennessee Grocers and Convenience Store Association's annual convention.
Among the day's best were Gold Award winning Chubby Bunny Baby Foods, owned by Madison resident Jem Boyd, who took the top prize for her products made with local produce. The Silver Award went to Bradley's Chocolate Factory, owned and operated by Knoxville's Hamlett family. The Bronze Award went to Veronica Hawbaker for her Soberdough Brew Bread, a packaged bread mix. «Read the rest of this article»

Nashville, TN – A quarantine for Emerald Ash Borer, an invasive insect that destroys ash trees has been expanded to include another Middle Tennessee county and five more northeastern Tennessee counties. Putnam, Sullivan, Washington, Unicoi, Carter and Johnson counties have been added to the list of areas restricted for the movement of ash trees and ash tree products.
This brings the total number of Tennessee counties under a state and federal EAB quarantine to 27.
«Read the rest of this article»

Nashville, TN – Farmers and farmers' markets across the state yesterday increased their reach to the more than 1.3 million Tennesseans participating in the Supplemental Nutrition Assistance Program, or SNAP, formerly known as Food Stamps.
Yesterday, the Tennessee Department of Human Services, the Tennessee Department of Agriculture and the USDA's Food and Nutrition Service hosted the Farmers' Market On-Site Application and Approval Event for those interested in receiving free wireless point-of-sale (POS) devices equipped to accept SNAP benefits. «Read the rest of this article»

Nashville, TN – Despite the recent threat of a hard freeze across Tennessee, the state's strawberry crop remains unscathed – mostly.
The 2014 strawberry season is still on track to begin around the first week of May in West Tennessee, where temperatures are milder, and as late as June 1st for upper East Tennessee where temperatures are cooler and the majority of freeze damage occurred.
«Read the rest of this article»

Nashville, TN - A "Pick Tennessee" mobile app is now available which can find and then map the way to locally grown farm products, farms and farmers markets. The free app, downloadable from both iTunes for Apple products and from Google Play for Android devices, is the latest advancement of Tennessee Department of Agriculture's Pick Tennessee Products promotion.
"I'm proud to introduce this new face of an old friend," Tennessee Department of Agriculture Commissioner Julius Johnson said. "Pick Tennessee Products has thrived for 28 years not only by providing real and valuable services, but also by having the flexibility to adapt to change—changing cultures, consumer demands, and technology. «Read the rest of this article»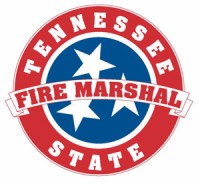 Nashville, TN – As warmer weather approaches, many Tennesseans are sprucing up their outdoor property. These maintenance efforts often include the burning of limbs, lumber and other debris.
The State Fire Marshal's Office wants the public to be aware of outdoor-burning safety precautions to ensure that only the desired foliage goes up in smoke. «Read the rest of this article»

Nashville, TN – Tennessee's highly anticipated strawberry crop has survived a roller coaster weather ride until now, but low temperatures, wind chill and moisture has area strawberry growers working overtime to protect the valuable berries. Generally, this year's crop has been on schedule to be ready for first picking around the first of May.
Other fruit-bearing trees may also be affected by a hard freeze.
«Read the rest of this article»
Risk of human Salmonella infections from contact with live poultry

Nashville, TN – Cuddly baby chicks and ducks are as much a part of the Easter holiday as colored eggs and the Easter bunny. But even though they are fun to look at and kids love them, you should not give them as gifts because of the health risks involved.
Live poultry, especially baby poultry, commonly carry Salmonella germs.
«Read the rest of this article»
Effort to eliminate daylight savings time was turned back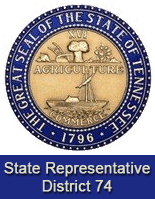 Nashville, TN – Despite suggestions this bill, had widespread support across Tennessee, the State Government Committee defeated this proposal to eliminate Daylight Savings Time in Tennessee.
During discussions on the bill, various legislators raised concerns about the impact on commerce in our state, in addition to creating unnecessary confusion. In order to appease critics, an amendment was offered that would have exempted East Tennessee from the proposal, which would have created a two hour time difference in certain parts of the state.
The bill was ultimately defeated. «Read the rest of this article»