Topic: Tennessee Department of Agriculture
Tennessee Department of Agriculture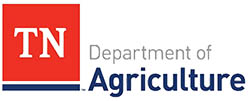 Nashville, TN – Rural vistas, country music, and easy access from just about anywhere make Tennessee a popular summertime destination according to the Tennessee Department of Agriculture. When friends and relatives come to visit, consider skipping the crowds and costs of a typical tourist attraction and head to a local farm.
Picking peaches, making soap, or taking an art class create great memories in a relaxed setting. Many agritourism farms have sheltered areas for picnics, playgrounds for children, and areas to explore at a visitor's own pace.
«Read the rest of this article»
Tennessee Department of Agriculture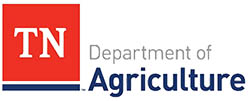 Nashville, TN – A stranger is just a friend you haven't yet met, the saying goes. The same is true for the unfamiliar vegetables that will be showing up at farmers markets and in community supported agriculture (CSA) boxes this summer.
As the national movement toward eating more fresh and local produce grows, so does the need for more variety. Other, less nutritive foods are tempting if you grow bored with a limited roster of vegetables and recipes.
«Read the rest of this article»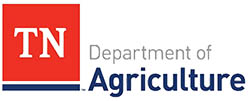 Nashville, TN – Are you a gardener gearing up for the growing season? Local farmers markets, on-farm greenhouses, and retail garden centers are filling with gorgeous flowers and vegetable plants that promise bountiful harvests.
Experienced plant lovers know that sometimes plants can look beautiful in the store, but will soon wilt once planted. Worse, they can bring bugs and blights into your home.
«Read the rest of this article»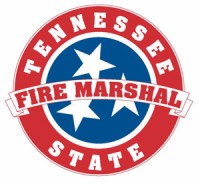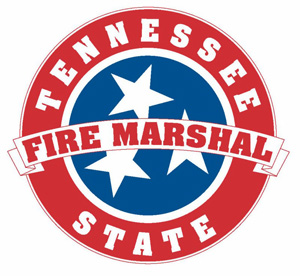 Nashville, TN – The arrival of spring means Tennesseans will head outdoors to spruce up their homes and properties. Homeowners often burn debris and brush during spring time, which can lead to an increase in dangerous uncontrolled burns and wildfires.
The Tennessee State Fire Marshal's Office and the Department of Agriculture's Division of Forestry want consumers who plan on outdoor burning this year to remember that wildfires can produce disastrous results when safety precautions are not taken.
«Read the rest of this article»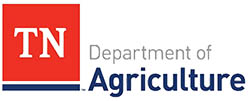 Nashville, TN – Tennessee's eagerly-anticipated strawberry season is a month away, but the frigid weekend forecast has many growers watching the weather and covering their crops.
Some areas of the state will experience temperatures dipping into the 20s. Tennessee strawberry growers are accustomed to cold snaps and say they are prepared to keep this year's crop on target without significant damage.
«Read the rest of this article»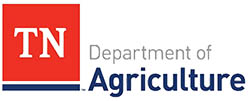 Nashville, TN – Baby chicks and ducklings are cute and fluffy, but they aren't appropriate gifts for Easter. Holding, hugging, or kissing these birds can pose a serious health risk for all ages.
Live poultry commonly carry Salmonella bacteria. While not harmful to the birds, when humans handle birds, the bacteria can spread and cause extreme abdominal upset. In severe cases, the illness requires hospitalization and can be fatal.
«Read the rest of this article»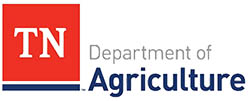 Nashville, TN – The Tennessee Department of Agriculture (TDA) is proposing new rules and requirements for use of herbicides containing dicamba in the commercial production of cotton and soybeans.
TDA is seeking approval from the U.S. Environmental Protection Agency (EPA) for a Special Local Needs [24(c)] label to further restrict use of new formulation products in Tennessee including BASF's Engenia, Monsanto's XtendiMax and Dupont's FeXapan.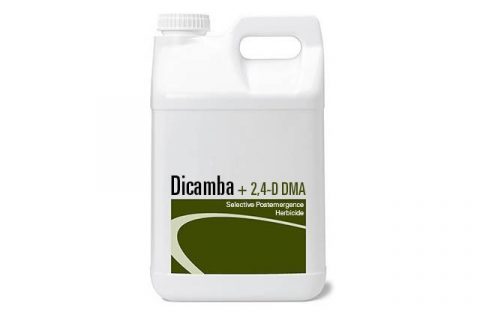 «Read the rest of this article»

Nashville, TN – The idea of filling stockings and gift bags with locally made artisan gifts is appealing. A present that's one of a kind, made with wholesome ingredients, with the feel or flavor of home is personal and meaningful.
But who has time to travel the countryside looking for goat milk soaps, alpaca scarves, artisan cheeses and beeswax balms?
«Read the rest of this article»

Nashville, TN – Tennessee is home to the "Nursery Capital of the World," and autumn is the best time to capitalize on that fact. From east to west, growers all across the state sell high quality plants, trees, and shrubs that add curb appeal and value to property.
The purchase of locally grown perennial nursery stock that is properly transplanted into a landscape is an investment that pays off.
«Read the rest of this article»

Nashville, TN – Farms and farmers markets across Tennessee are filled with irresistible autumn décor, much of which is delicious. Choosing edible pumpkins and hard squashes helps make the most of autumn produce purchases.
Most pumpkins are edible, but don't try to use a pumpkin as a lantern one day and then use it for cooking the next. Pumpkin should be cooked the day it's cut.
«Read the rest of this article»