Topic: Tennessee Department of Agriculture

Nashville, TN – Tennessee farmers markets are giving customers what they want:  access to as many fresh local products as possible through the cold weather months. Winter farmers markets and online market options are part of the national movement to make local and seasonal eating a viable choice year round.
Winter markets offer a wide variety of fresh produce that grows well in cooler weather, like broccoli, brussels sprouts, kale, carrots and cabbage. Autumn produce that stores well is also still available.
«Read the rest of this article»

Nashville, TN – Are you running out of time to shop for everybody on your list? Can't figure out what to give to people who already have everything, or want to send a reminder of home to friends and loved ones far away? Do you have favorite clients you want to remember?
There's still time to give and send local artisan and farm-direct products, either individually or in gift baskets, with the help of Pick Tennessee and The Taste of Tennessee Online Store.
«Read the rest of this article»

Nashville, TN – A gift certificate from a Community Supported Agriculture (CSA) farm can provide a year of fresh produce and other local foods. The person or family who receives fresh foods and a local farmer will benefit from a delicious, health-minded gift that meets a need and will be appreciated all through the year.
In a CSA, a farmer contracts with people in the community to provide them with a portion of the year's harvest. Customers pay the farmer in advance, before the produce season begins, which allows the farmer to buy seed, fertilizer, fuel and other inputs necessary to farm for the year.
«Read the rest of this article»

Nashville, TN – Are you looking for a way to generate some holiday spirit that doesn't involve a mall? Between now and Christmas, there's no better place for an outing than a nearby Christmas tree farm. Even if you already have your tree, tree farms offer all sorts of options from wagon rides and hot chocolate to wreath-making classes and visits from Santa.
Natural trees from local tree farms are completely renewable, recyclable, 100 percent biodegradable and are close to home, leaving a negligible carbon footprint.
«Read the rest of this article»

Nashville, TN – Autumn is generally regarded as a sweet season, the year's peak harvest time. You could say Tennessee's sweetest harvest is contained in the jars of honey and sorghum syrup now lining shelves at farms, orchards and farmers markets across the state.
Honey is often harvested twice per year, in spring and fall. Flavor is determined solely by the nectar source, giving some honeys stronger flavor than others. As a rule, the lighter the honey's color the milder its flavor, but buying directly from the beekeeper is the best way to learn the characteristics of a particular honey.
«Read the rest of this article»
TDH Investigating Cases of Gastrointestinal Disease

Nashville, TN – The Tennessee Department of Health is investigating multiple gastrointestinal disease reports among people who say they consumed raw milk prior to their illness. TDH has confirmed two cases of cryptosporidiosis in individuals in the Chattanooga/Hamilton County Region.
Both cases of illness are associated with consumption of raw milk from a dairy cow share program. TDH is interviewing additional participants in the program to determine if other people have been sickened.
«Read the rest of this article»
New Food Safety Regulations Take Effect

Nashville, TN – The Tennessee departments of Health and Agriculture have partnered to develop a mobile app that allows users to check any Tennessee restaurant inspection score no matter where they are located.
The free app, available for both iOS and Android, lets users view health inspection scores from Tennessee restaurants and retail stores that prepare food, including grocery stores and convenience markets. «Read the rest of this article»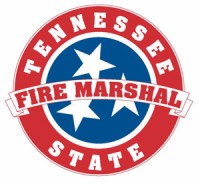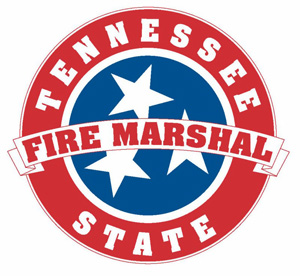 Nashville, TN – For many Tennesseans, summertime weather signals the start of outdoor recreation and travel, including camping trips. While camping can create many wonderful memories, it can also result in devastating wildfires or serious burn injuries if fire-safe practices are not used.
"Enjoy the beauty that our Tennessee landscapes provide, but remember that carelessness with fire can produce tragic consequences," said Tennessee Commerce and Insurance Commissioner Julie Mix McPeak. "Protect your family, your property, and our state's forests and wildlife by brushing up on campfire safety before setting up camp."
«Read the rest of this article»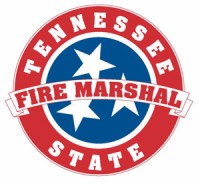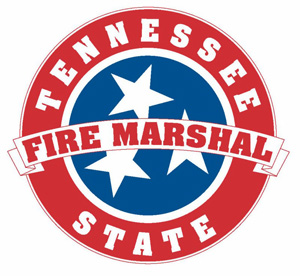 Nashville, TN – The seasonable spring weather has sent Tennesseans outside to spruce up their properties. Because these maintenance efforts often include burning of tree limbs, lumber and other debris, the State Fire Marshal's Office reminds homeowners to be aware of outdoor-burning safety precautions.
"Negligent outdoor burning can lead to death, injury, property loss and environmental damage," Tennessee Commerce & Insurance Commissioner Julie Mix McPeak said. "We urge residents to take care and use all safety precautions." «Read the rest of this article»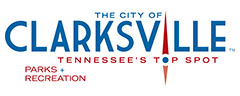 Clarksville, TN – The City of Clarksville and Montgomery County are partnering with the Tennessee Environmental Council, Tennessee Department of Agriculture-Division of Forestry, Tennessee Stormwater Association, Cumberland River Compact to take part in the 50K Tree Day event on Saturday, March 14th from 10:00am to 11:00am.
«Read the rest of this article»