Topic: Tennessee Department of Agriculture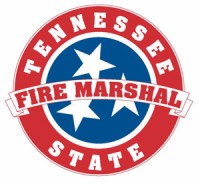 Nashville, TN – As warmer weather approaches, many Tennesseans are sprucing up their outdoor property. These maintenance efforts often include the burning of limbs, lumber and other debris.
The State Fire Marshal's Office wants the public to be aware of outdoor-burning safety precautions to ensure that only the desired foliage goes up in smoke. «Read the rest of this article»

Nashville, TN – Tennessee's highly anticipated strawberry crop has survived a roller coaster weather ride until now, but low temperatures, wind chill and moisture has area strawberry growers working overtime to protect the valuable berries. Generally, this year's crop has been on schedule to be ready for first picking around the first of May.
Other fruit-bearing trees may also be affected by a hard freeze.
«Read the rest of this article»
Risk of human Salmonella infections from contact with live poultry

Nashville, TN – Cuddly baby chicks and ducks are as much a part of the Easter holiday as colored eggs and the Easter bunny. But even though they are fun to look at and kids love them, you should not give them as gifts because of the health risks involved.
Live poultry, especially baby poultry, commonly carry Salmonella germs.
«Read the rest of this article»
Effort to eliminate daylight savings time was turned back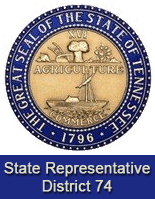 Nashville, TN – Despite suggestions this bill, had widespread support across Tennessee, the State Government Committee defeated this proposal to eliminate Daylight Savings Time in Tennessee.
During discussions on the bill, various legislators raised concerns about the impact on commerce in our state, in addition to creating unnecessary confusion. In order to appease critics, an amendment was offered that would have exempted East Tennessee from the proposal, which would have created a two hour time difference in certain parts of the state.
The bill was ultimately defeated. «Read the rest of this article»
Record low number of fires in 2013

Nashville, TN – With Spring drawing near, Tennesseans begin to take advantage of the mild weather to do some outdoor work around the home or farm. The Tennessee Department of Agriculture Division of Forestry wants to remind citizens that if they are considering doing outdoor burning, a burn permit is required.
In 2013, the Division of Forestry recorded the lowest number of wildland fires since 1927. There were a total of 639 wildfires that burned 9,033 acres (lowest burned acreage was 7,110 in 2003). Increased efforts in fire prevention and suppression contributed to this record low, and landowners getting burn permits to conduct safe debris burning played a major role in that effort. «Read the rest of this article»

Nashville, TN – There are approximately 26,000 establishments in Tennessee where food and beverages are served. Inspectors from the Tennessee Department of Health visit each location at least twice a year to make sure items are safe for consumption.
"Protecting the health of all Tennesseans is a core part of our mission," said TDH Commissioner John Dreyzehner, MD, MPH. "Our regulatory role and partnership with food and beverage providers helps to prevent food-borne illnesses and is one of the invisible services we provide to people across Tennessee every day."
«Read the rest of this article»

Montgomery County, TN – Extension agents in a nine county area of Middle Tennessee are planning an Orchard Production Workshop for small producers and homeowners. The workshop will be held at Shade Tree Farms in Adams, TN on Friday, February 28th, 2014.
The participant fee for the program is $10.00/person which includes lunch onsite. The workshop will kick off at 9:00am Central time and conclude around 4:00pm. «Read the rest of this article»
Nashville, TN – The Tennessee Department of Agriculture has unveiled a new look and improved features for the popular Pick Tennessee Products consumer site. A simplified, phone friendly logo icon and increased Web capabilities are part of a push by the department to maximize its consumer and producer services.
Ensuring full digital access, including "responsive" Web design, with each page conforming to the shape of whatever type of screen displays it, is part of a larger process leading to the launch of a mobile app in early 2014.
«Read the rest of this article»

Nashville, TN – Retail aisles, catalogs and cyberspace are stuffed with things to buy. Still, somehow, there often seems to be little of real substance to give. When you want your gift to be a true reflection of how much you care, it can be hard to find a stand-out present, one that really meets a need and will be appreciated all through the year.
For those who like to "live local," the perfect solution may be a gift certificate for a year of fresh produce and other local foods from a nearby Community Supported Agriculture (CSA) farm. Everyone eats, and everyone benefits from eating fresh produce. With a CSA gift certificate, both the person who receives fresh foods and the CSA farmer are better off.
«Read the rest of this article»

Nashville, TN – It's only November, but all across the state, Christmas tree farmers are getting ready for the folks who make choosing natural Christmas trees a treasured part of the holiday season.
Christmas tree farmers know that choosing the tree is a memory-making experience and an anticipated holiday project, so they make the experience as much fun as possible. Many offer hot cider or other refreshments at their farms and sell natural wreaths, roping and garland in addition to trees.
«Read the rest of this article»