Topic: Tennessee Department of Corrections

Clarksville, TN – Sixty inmates of the State of Tennessee's Department of Corrections were transferred from the Montgomery County Jail to a state facility last week, said Montgomery County Sheriff John Fuson.
"This drops our Tennessee Department of Corrections populations to 96, and represents a significant savings to our local taxpayers," said Fuson. «Read the rest of this article»

Clarksville, TN – On Friday, November 15th, 2013, from 10:00am to 1:00pm, the New Providence Community Policing Center (NPCPC) is hosting a Job Fair. There are multiple employers that will be attending this event.
Bring your résumé, photo ID, and Social Security card or birth certificate. Dress for success. Be prepared to complete job applications and to interview.
«Read the rest of this article»
Initiative aligns work of the executive, legislative and judicial branches
Nashville, TN – During the coming year, the Tennessee Department of Children's Services will continue the Three Branches Institute, an initiative bringing together members of the executive, legislative, and judicial branches to work with the department on strengthening the state's child protection and juvenile justice systems.
"For Tennessee to have a strong and effective system of children's services, the three branches of government must have a clear vision on the mission of the services, and confidence that the services are generating desired outcomes," said DCS Commissioner Jim Henry. «Read the rest of this article»
House Bill 1117/Senate Bill 1200 Adding Offenses To the Victims Compensation Fund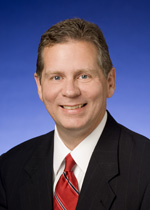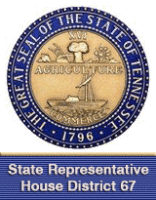 Nashville, TN – Tennessee State Representative Joe Pitts from House District 67 generously takes the time to provides the readers of Clarksville Online with updates on issues which are currently on the legislative agenda for the Tennessee House of Representatives which may be of interest to the residents of Clarksville-Montgomery County.
«Read the rest of this article»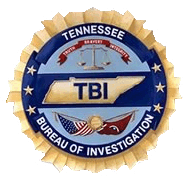 Nashville, TN – The Tennessee Bureau of Investigation last night arrested a state probation officer for having sexual contact with a probationer.
Daryell Smith, 63, of Ashland City, TN, was arrested and charged with one count of sexual contact with a parolee/probationer, a class E felony. On January 15th, 2013, the 23rd Judicial District Attorney General requested TBI to investigate allegations that Smith was having sexual contact with a female under his supervision.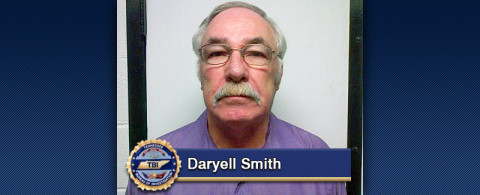 «Read the rest of this article»

Clarksville, TN – Career criminal, Ray Anthony Farmer continues on his crime spree and has expanded beyond the boundaries of the Clarksville-Montgomery county area.
He has amassed at least 28 warrants on file out of Clarksville/Montgomery County, Cadiz, KY, Guthrie, KY, and Davidson County since leaving a halfway house and being spotted in Clarksville in September 2012.
The majority of the warrants are felonies.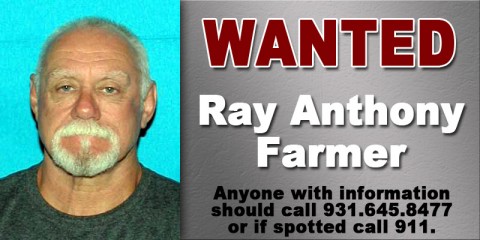 «Read the rest of this article»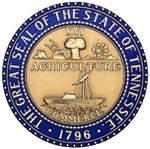 Nashville TN – Tennessee Governor Bill Haslam and First Lady Crissy Haslam joined Tennessee Department of Veterans Affairs Commissioner Many-Bears Grinder and Major General Terry "Max" Haston of the Tennessee Military Department today to recognize five veteran state employees and half a million Tennessee veterans of all ages and eras.  The Governor's Veterans Day event was held at the Tennessee Tower Plaza in downtown Nashville.
Sergeant Frank C. Bell, Jr., began his military career in the United States Army in December 1952.  He is currently a member of the administrative staff of the Division of State Audit and is recognized for his military service to our country and impressive 47-year career with the State of Tennessee. «Read the rest of this article»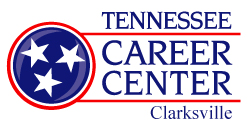 Clarksville, TN – On Thursday, October 25th, the Tennessee Career Center of Clarksville will hold Paychecks for Patriots Hiring Fair from 10:00am-2:00pm.
The Tennessee Department of Labor has partnered with Dollar General and several major employers in Tennessee to connect veterans with jobs. The "Paychecks for Patriots" hiring fair will be held on October 25th in 13 Tennessee Career Centers throughout the state and will feature local employers interested in putting veterans to work. «Read the rest of this article»

Clarksville, TN – Clarksville Police are, once again, on the hunt for Ray Anthony Farmer (W/M, DOB: 8/16/56). He is a career criminal that has plagued the city of Clarksville and has physically fought officers for many years.
He was released from the Tennessee Department of Corrections to a halfway house in July 2012 after serving approximately 5 ½ years for Burglary. At some point, Ray Farmer, left the halfway house prior to completion of his time and ended up back in Clarksville.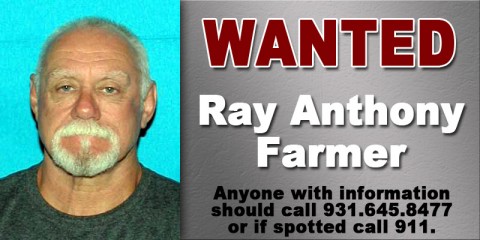 «Read the rest of this article»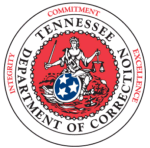 Nashville, TN – The Tennessee Department of Correction is mourning the loss of a correctional officer who was shot and killed Friday morning. Officer Dalia Gutierrez, 43, was fatally wounded in the parking lot of her Nashville apartment complex just after 4:30am today.
The Metropolitan-Nashville Police Department said robbery is a possible motive. Officer Gutierrez worked at the Riverbend Maximum Security Institution in Nashville and was a well-respected employee.
«Read the rest of this article»