Topic: Tennessee Department of Education
Written by Curtis Johnson
Tennessee State Representative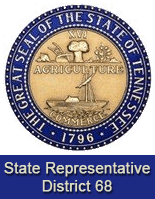 Nashville, TN – The House Finance, Ways & Means Committee begin their Budget Hearings on Wednesday with presentations by the Department of Financial Institutions, the Tennessee Human Rights Commission, and the Department of Safety and Homeland Security. The Committee will spend approximately 50 hours listening to the budgets of all the department and entities of state government.
Some of the testimony next week will be from the constitutional officers, the Administrative Office of the Courts, District Public Defenders Conference, Tennessee Historical Commission, Department of Education (K-12), the Department of Correction, and others.
«Read the rest of this article»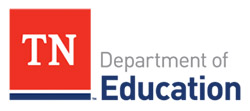 Nashville, TN – Tennessee Department of Education Commissioner Candice McQueen today celebrated the strong movement forward in year one of Read to be Ready, a statewide campaign with multiple initiatives focused on helping our youngest learners build a strong foundation in reading.
She shared successes and key practices from individual classrooms, as well as how the state is helping to take those to scale.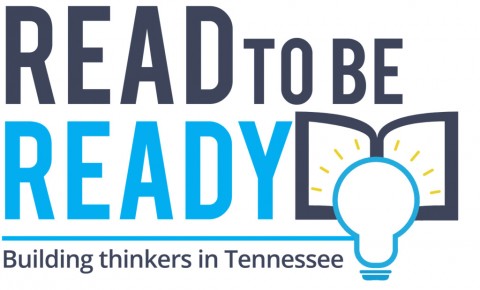 «Read the rest of this article»
Written by Curtis Johnson
Tennessee State Representative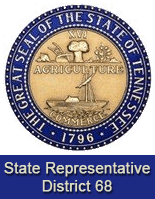 Nashville, TN – This week in Nashville, the first meeting of the legislative task force on opioid and prescription drug abuse kicked off in Nashville, with stakeholders from across the state coming to the Legislative Plaza to speak out about Tennessee's growing drug epidemic.
The task force was created this month by House Speaker Beth Harwell (R-Nashville) with the immediate goal of working on legislation and determining best strategies for tackling Tennessee's opioid problems. Tennessee is consistently ranked at the top of the charts nationally with regards to prescription drug abuse.
«Read the rest of this article»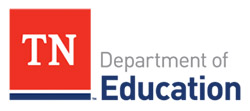 Nashville, TN – Tennessee officials launched a renewed effort Thursday to focus on students' readiness for life after high school.
At an event at Cane Ridge High School in Antioch that brought together state leaders, industry partners, educators, and students, the Tennessee Department of Education released the Seamless Pathways: Bridging Tennessee's Gap Between High School and Postsecondary report, which provides recommendations to ensure Tennessee continues to move toward achieving its statewide goals for postsecondary completion set forth by Tennessee Governor Bill Haslam through the Drive to 55 initiative.
«Read the rest of this article»

Nashville, TN – The Tennessee Department of Education released a new report today that explores the use and expansion of student growth portfolio models, which are an alternative form of educator evaluation that measures student growth. The report summarizes findings from analyses of the scores, the impact of portfolios on teacher practice, and its influence on teachers' perceptions of evaluation.
Generally, the report finds that portfolio scores are well-aligned to other evaluation scores and suggests that portfolios strengthen the department's work to create a more accurate, personalized evaluation system for all teachers.
«Read the rest of this article»

Nashville, TN – The Tennessee Department of Human Services (TDHS) is investing $30 million dollars over the next three years in the Department of Education's (DOE) Read to Be Ready Summer Grant program.
The two-generation grant is a part of the department's 2G for Tennessee strategy, which has a specific focus on partnering with parents and children together to improve the whole family's well-being while building cycles of success.
«Read the rest of this article»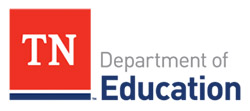 Nashville, TN – State leaders have announced that Tennessee has been named as one of 10 states to receive a $2 million grant to build on locally led initiatives that will strengthen and expand education-to-career learning pathways for Tennessee's students.
The grant is through the New Skills for Youth program, which is supported by the Council of Chief State School Officers (CCSSO) and JPMorgan Chase & Co.
«Read the rest of this article»
Encourages Students to Submit FAFSA by January 17th to Meet Tennessee Promise Deadline

Nashville, TN – Tennessee Governor Bill Haslam has proclaimed Thursday, January 12th, as the first "TN FAFSA Frenzy Day," encouraging high school seniors and current college students to submit the Free Application for Federal Student Aid (FAFSA) by January 17th to maintain eligibility for key scholarship programs including Tennessee Promise.
Tennessee Promise is the state's groundbreaking scholarship and mentoring program that provides high school graduates two years of community or technical college free of tuition and fees.
«Read the rest of this article»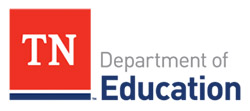 Nashville, TN – The Tennessee Department of Education today released its annual report card, which includes 2015-16 high school end of course exams and eighth grade algebra achievement and growth data.
Clarksville Montgomery County School System (CMCSS) is one of only two systems of the 15 districts serving more than 10,000 students which scored perfect fives in the growth categories of literacy, numeracy, the combined literacy and numeracy, and composite.
«Read the rest of this article»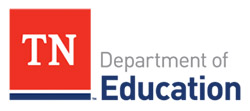 Nashville, TN – The Tennessee Department of Education announced new steps forward in its work to personalize learning for all students today, with a report that outlines key strategies and actions the department will take to support school districts in this area.
The report, which comes from the state's Personalized Learning Task Force, is the result of 10 months of discussions and research and includes recommendations to guide personalized learning and align the work across the state to the department's strategic plan, Tennessee Succeeds.
«Read the rest of this article»