Topic: Tennessee Department of Education

Nashville, TN – The Tennessee Task Force on Student Testing and Assessment, comprised of 18 educators and education leaders from across the state, concluded six months of discussions and research as they released more than a dozen recommendations to address concerns about "too much testing" and to ensure the meaningful use of assessments across the state.
«Read the rest of this article»

Montgomery County, TN – Clarksville-Montgomery County School System today was notified by the State Department of Education that 11 of its schools are designated as reward schools.
To receive this recognition, the schools have to be in the state's top five percent for annual academic achievement or growth in their academic proficiency rate.
«Read the rest of this article»
Competitive Grant Process Awards Federal Funds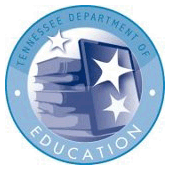 Nashville, TN – The Tennessee Department of Education has awarded $10,497,423 in School Improvement Grant funds to 16 schools that are among the lowest-performing schools in the state in terms of academic achievement.
This is the first year of a three to five year School Improvement Grant award totaling $31,904,500, designed to focus on areas that are most critical in turning around high needs schools – strong leadership, effective instruction, and additional time for learning. These School Improvement Grants are provided through funds from the United States Department of Education and must be used to support the state's Priority Schools.
«Read the rest of this article»

Cunningham, TN – Montgomery Central High School math teacher Micahel Brown has been selected to receive the esteemed Presidential Award for Excellence in Mathematics and Science Teaching (PAEMST).
«Read the rest of this article»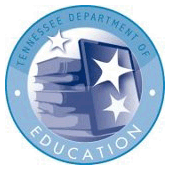 Nashville, TN – Education and industry leaders from across the state gathered this week to discuss how to build academic pathways that establish seamless connections between education and the workforce.
Tennessee has earned national recognition for forging critical relationships between education and economic development through Pathways Tennessee, the state's multi-agency initiative established in 2012, focused on providing rigorous education that leads to relevant careers.
«Read the rest of this article»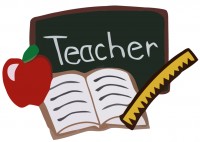 Clarksville, TN – Let's face it. School evaluations are ruled by statistics these days. Teachers are being evaluated by how well their students are doing on standardized tests. Student end of year grades are being influenced by their statistical performance on standardized tests because those measurements are now being averaged as a percentage of those grades.
Statistics is a branch of math that is involved with looking at numerical data and interpreting what those numbers mean.
Let's put aside the statistical possibility that a child might have had a bad night the night before the test (like the police arriving to take a parent to jail, or a sibling who was sick and cried most of the night, or the child himself/herself being so nervous s/he was up all night throwing up!). «Read the rest of this article»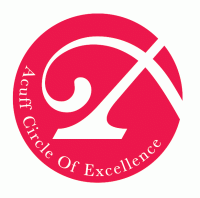 Clarksville, TN – Joe W. Giles, an Austin Peay State University alumnus and founder of the Tennessee Arts Academy, the nation's flagship professional development program for teachers of the arts, will be honored March 1st with the George Mabry Ovation Award.
The award is one of eight to be given by the Acuff Circle of Excellence in recognition of outstanding contributions in the arts to the Clarksville-Montgomery County community. The annual ceremony will be Sunday, March 1st, from 2:00pm-3:30pm at the Customs House Museum and Cultural Center. The public is invited to attend the ceremony and a reception that follows. «Read the rest of this article»
Tennessee Representative Joe Pitts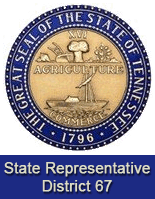 Nashville, TN – Just a few short years ago the Tennessee General Assembly passed legislation that would allow for-profit companies to create and operate virtual public schools. These schools would have a state-wide reach and offer all classes on-line.
Immediately upon passage of the law, the company K12, Inc. contracted with the Union County Tennessee School District to set up the juggernaut now known as the Tennessee Virtual Academy, serving students in kindergarten through 7th grade.
Since its founding as a public virtual school, the Tennessee Virtual Academy has failed its students and the families who depend on our public education system to provide a good education for all students.
«Read the rest of this article»
Commits to Visiting 10,000 Tennessee Teachers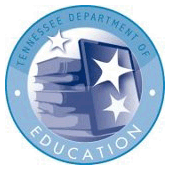 Nashville, TN – Education Commissioner Candice McQueen on Friday kicked off a statewide tour of classroom visits where she plans to connect with 10,000 Tennessee teachers. The commissioner, whose tour began in her hometown of Clarksville, is committed to this goal as a way to listen and learn from Tennessee educators.
Commissioner McQueen visited three schools on Friday, two of which she attended herself growing up: Burt Elementary and Northeast High. She spent time with teachers, students, and administrators, listening to stories of their successes and challenges. «Read the rest of this article»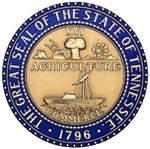 Nashville, TN – Tennessee Governor Bill Haslam announced that Dr. Candice McQueen, a teacher and dean at Lipscomb University in Nashville, will join his cabinet as commissioner of the Department of Education.
McQueen, 40, currently serves on Lipscomb University's executive leadership team as senior vice president, and as dean she oversees the College of Education as well as the 1,300 pre-k through 12th grade students in three schools at Lipscomb Academy. She has led training, support and professional development efforts for thousands of current and future classroom teachers, instructional coaches and school leaders. Before joining Lipscomb in 2001, McQueen was a teacher in elementary and middle schools.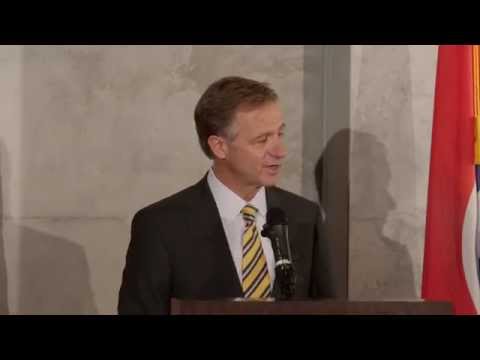 «Read the rest of this article»