Topic: Tennessee Department of Health
Written by Curtis Johnson
Tennessee State Representative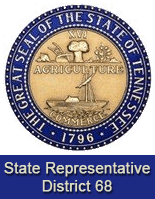 Nashville, TN – The House Finance, Ways and Means Subcommittee will consider legislation next week requiring the Tennessee Department of Health (DOH) to identify individuals who are in the top 20 percent of prescribers of opioids in the state. After being identified and notified of the high volume opioid prescriber status, this legislation requires the prescribers to comply with certain requirements.
The legislation aims to address Tennessee's status as second in the nation in abuse of opiates.
Under current law, the DOH monitors the 100 highest volume opioid prescribers in Tennessee. HB 1207 calls for DOH, in addition, to look at prescribers who are at high-risk based on clinical criteria, such as overdoses or dangerous drug combinations.
«Read the rest of this article»
TDH, Tennessee Department of Correction Named TB Elimination Champions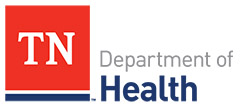 Nashville, TN – There were 9,287 tuberculosis cases in the U.S. and 103 in Tennessee in 2016, the lowest numbers ever recorded.
Despite these encouraging figures, the Tennessee Department of Health reminds all Tennesseans TB is still here, but is treatable, curable and preventable.
''We are very pleased to see the number of TB cases decline in our state and around the nation, but this is a very common and very deadly disease worldwide and we know more must be done to constrain it,'' said TDH Commissioner John Dreyzehner, MD, MPH.
«Read the rest of this article»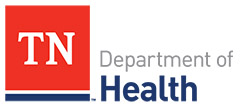 Nashville, TN – The Tennessee Department of Health has created a web-based resource to use rabies vaccination tags to help reunite lost pets with their owners.
Those who find stray pets wearing TDH rabies tags can now use this tool on the TDH website to search for and identify the veterinarians who vaccinated the animals, who can then help with information to find the owners.
«Read the rest of this article»

Nashville, TN – The state veterinarian for Tennessee is urging all poultry owners to take extra precautions to protect their flocks from illness.
"We are working to protect the poultry population from exposure to avian influenza," State Veterinarian Dr. Charles Hatcher said. "The best way to protect your birds is to increase your biosecurity measures and particularly, to keep your birds at home for now."
«Read the rest of this article»

Nashville, TN – The state veterinarian confirms that a flock of chickens at a commercial poultry breeding operation has tested positive for low pathogenic avian influenza (LPAI).
This chicken breeding operation is located in Giles County, Tennessee. The company that operates it is a different company from the one associated with the recent detection of highly pathogenic avian influenza (HPAI) in Lincoln County. At this time, officials do not believe one premises sickened the other.
«Read the rest of this article»
Spring Break, Mission Trips, Business & Other Travel Warrants Protections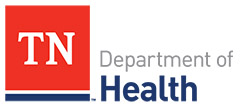 Nashville, TN – In 2016, 63 travelers returned to Tennessee infected with Zika virus. In each of those cases, the Tennessee Department of Health and the Tennessee medical community worked quickly to ensure the virus would not spread to others.
Many Tennesseans are now planning for spring breaks, mission trips and other travel to warmer locations where mosquito populations are known to transmit Zika. TDH reminds Tennesseans that mosquito bite precautions are vital to protecting their health and the health of others where they live, work, play and pray when returning.
«Read the rest of this article»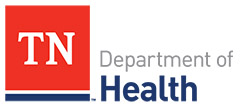 Nashville, TN – Most people know brushing and flossing teeth and regular visits to a dentist are important for maintaining dental health. But did you know simply drinking tap water can help you keep a sparkling smile?
February is National Children's Dental Health Month, and the Tennessee Department of Health is reminding parents and caregivers of the importance of teaching children good health habits that can help keep both them and their teeth healthy.
«Read the rest of this article»
Highlight Importance of Community and Government Partners to Help Tennesseans Quit Smoking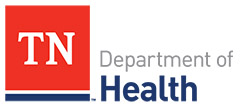 Nashville, TN – Tennessee State leaders and officials have reignited a call to reduce tobacco use in Tennessee, sharing a collective commitment to helping Tennesseans quit the habit.
Holding a press conference alongside several attending leaders from the state's government, business and non-profit organizations, Tennessee Department of Health Commissioner John Dreyzehner, MD, MPH, Governor's Foundation for Health and Wellness CEO Richard Johnson and NashvilleHealth Founder Senator Bill Frist, MD discussed the many opportunities available to citizens who are ready to quit.

«Read the rest of this article»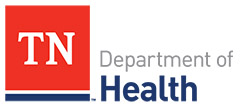 Nashville, TN – Flu season is here with seasonal flu activity reported across Tennessee. The highest number of influenza cases in Tennessee is typically seen in January and February each year.
Tennessee is currently among the states with the highest levels of flu activity according to the U.S. Centers for Disease Control and Prevention.
''The best thing we can do for our health and the health of our communities is to prevent illness,'' said TDH Commissioner John Dreyzehner.
«Read the rest of this article»
Written by Curtis Johnson
Tennessee State Representative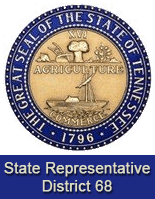 Nashville, TN – This week in Nashville, the first meeting of the legislative task force on opioid and prescription drug abuse kicked off in Nashville, with stakeholders from across the state coming to the Legislative Plaza to speak out about Tennessee's growing drug epidemic.
The task force was created this month by House Speaker Beth Harwell (R-Nashville) with the immediate goal of working on legislation and determining best strategies for tackling Tennessee's opioid problems. Tennessee is consistently ranked at the top of the charts nationally with regards to prescription drug abuse.
«Read the rest of this article»