Topic: Tennessee Department of Safety and Homeland Security
Crew will help in aftermath of wildfires that struck Sevier County
Clarksville, TN – The City of Clarksville has sent six firefighters to East Tennessee to help battle fires that have ravaged Gatlinburg and Pigeon Forge.
Fire Chief Mike Roberts said the local firefighters from Clarksville Fire Rescue volunteered for the duty and by 1:00pm Tuesday were headed to join crews in Sevier County.
«Read the rest of this article»
Tennessee Highway Patrol Aviation guides trooper to location of fleeing armed thieves.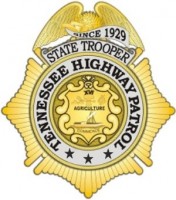 Nashville, TN – Tennessee Highway Patrol (THP) Aviation spots fleeing suspects who previously fled law enforcement, then guides state trooper to their location where two men were arrested for possession of a stolen Jeep, several firearms and electronics.
The THP Emergency Dispatch Center received a call from the Montgomery County Sheriff's Office stating that they had previously been in pursuit of a black Jeep containing stolen weapons that were possibly loaded. The last known location of the Jeep was near I-24 east, exit 11. Immediately, dispatch operators alerted THP ground and air troopers.
«Read the rest of this article»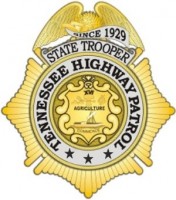 Nashville, TN – The Tennessee Highway Patrol's (THP) Identity Crimes Unit (ICU) wants to help Tennesseans protect themselves from falling victim to identity theft. Cyber Monday has officially kicked off the online shopping season, so online shoppers are reminded to take precaution when entering your personal information.
The ICU has compiled several tips that can help keep online shoppers, and their electronic devices protected from identity thieves.
For additional information on identity crimes please visit our website at http://tn.gov/safety/article/icu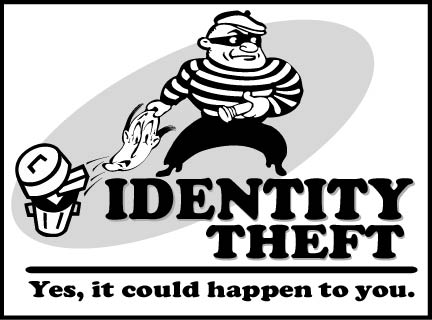 «Read the rest of this article»
No Lane Closure Activity for Busy Holiday Travel Period

Nashville, TN – Thanksgiving travelers will not be delayed by construction on Tennessee roads during this busy travel holiday. TDOT will halt all lane closure activity on interstates and state highways in anticipation of higher traffic volumes across the state.
All construction related lane closures will be stopped beginning at noon on Wednesday, November 23rd, 2016 through 6:00am Monday, November 28th, 2016.
«Read the rest of this article»
1,451 Tennesseans Die from Drug Overdoses in 2015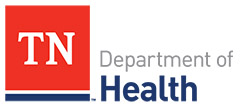 Nashville, TN – Tennessee Department of Health data show 1,451 people died from drug overdoses in the state in 2015.
This is the highest annual number of overdose deaths recorded in state history and brings the five-year total for Tennessee to 6,036 lives lost. That figure is approximately the equivalent of every person on 40 mid-size jet liners dying.
«Read the rest of this article»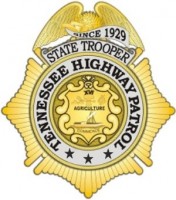 Nashville, TN – The Tennessee Highway Patrol (THP) and Tennessee Highway Safety Office (THSO) are partnering together for a safe Halloween. The THP will plan for increased visibility and enforcement efforts on Halloween to ensure a safe and happy holiday for all Tennesseans.
There were four people killed on Halloween night per the Tennessee's Integrated Traffic Analysis Network (TITAN) during the 2013-2015 time periods. Two of the four fatal crashes involved drunk drivers.
"There is typically a dramatic increase in pedestrian traffic on Halloween. It is important for us to remind motorists to slow down and watch for children on all roadways. This is a time of good family fun. However, children, parents and motorists must remember that safety comes first," Department of Safety and Homeland Security Commissioner David Purkey said.
«Read the rest of this article»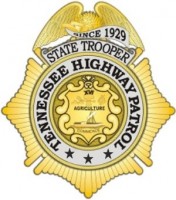 Nashville, TN – The Tennessee Highway Patrol cautions motorists to watch out for deer on or near the roadways this fall season. An increase in deer-related crashes is likely during the months of October through December due to deer mating and hunting season.
"A crash with a deer can be a very serious and dangerous incident," THP Colonel Tracy Trott said. "Deer pose a danger to motorists throughout the year, especially in the fall. Our stats show November is typically the worst month for deer-related crashes. It is important motorist exercise caution, slow down and remain alert in areas where deer are populated."
«Read the rest of this article»
Tennessee State Representative Joe Pitts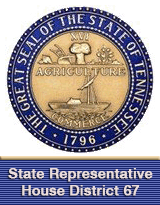 Clarksville, TN – One federal agency, four state departments and fifteen months later, the phone call Scott Thomas, owner of Thomas Lumber Company in Clarksville made to Tennessee State Representative Joe Pitts about his company's need to have current employees and applicants tested for a commercial drivers' license has ended in a victory for job applicants and companies in northern Middle Tennessee.
On Thursday, September 22nd, a red ribbon was cut on the mobile commercial drivers' license testing site at the Tennessee College of Applied Technology (TCAT) in Clarksville.
«Read the rest of this article»

Nashville, TN – Tennessee Governor Bill Haslam issued Executive Order #56 Friday waiving federal hours of service requirements for petroleum transporters to prevent any fuel supply disruptions for Tennesseans from the Colonial pipeline leak in Shelby County, AL.
"This is a precautionary measure as we are not currently seeing any widespread unavailability of petroleum in Tennessee," Haslam said. "We urge Tennesseans to maintain their normal fuel purchasing and driving patterns to help prevent any potential impacts on our fuel supply while the pipeline undergoes repairs."
«Read the rest of this article»
Clarksville, TN – Area residents now have another location – Clarksville City Hall — where they can renew their driver's licenses.
Citizens can drop by the revenue collection office on the first floor at City Hall, One Public Square, from 7:30am to 5:00pm weekdays to renew or replace their state driver's license or state identification card. There is free one-hour parking nearby.
«Read the rest of this article»