Topic: Tennessee Department of Safety and Homeland Security

Nashville, TN – Motorists won't be slowed down by road construction as they travel Tennessee's highways this Memorial Day weekend.
The Tennessee Department of Transportation will suspend all construction-related lane closures on interstates and state routes beginning at 12:00 noon on Friday, May 26th through 6:00am on Tuesday, May 30th.
This will provide maximum roadway capacity for motorists expected to travel in the state this Memorial Day weekend.
«Read the rest of this article»
Three children removed from crime scene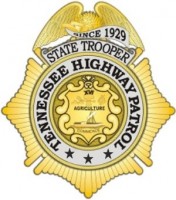 Memphis, TN – On Tuesday, May 16th, 2017, Sergeant Matt Sipes of the Tennessee Highway Patrol (THP) conducted a traffic stop on I-40 West at mile marker 23 of a 2004, Lincoln Navigator. The driver was following too closely to another vehicle which warranted the stop.
During the roadside interview, Sergeant Sipes noticed several inconsistencies with the driver's statements. Sergeant Sipes then requested Trooper Jeff Fuller of THP's Interdiction Plus Team (IP) to accompany him on the scene.
«Read the rest of this article»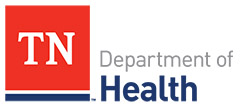 Nashville, TN – Fentanyl, an exceptionally powerful drug used legally to treat extreme pain, has found its way to the illegal drug market, and it is killing people.
According to three departments and one agency of Tennessee State Government, overdose deaths associated with fentanyl are increasing in the state and law enforcement officials have found the drug in counterfeit versions of commonly misused pain relief pills.
«Read the rest of this article»
Clarksville, TN – Tennessee State driver's license services will not be available on Good Friday at Clarksville City Hall.
The City Finance Office also reminds business owners that State of Tennessee business tax returns are due by April 15th for most businesses.
«Read the rest of this article»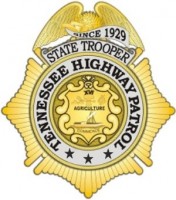 Chattanooga, TN – On March 10th, 2017, Tennessee Highway Patrol (THP) Chattanooga District Troopers Kevin Hoppe and Larry Fowler were working along I-75 South in Bradley County. They observed a 1998 Chevrolet Silverado pickup truck commit a traffic violation around the 27 mile marker.
Troopers pulled the vehicle over and spoke with the driver Robert K. Miller, 45, of Lincoln Park, Michigan. While speaking with him, troopers could smell marijuana inside truck.
When asked about any contraband in the truck, Miller said he had a small amount of marijuana, but did not know what was in the boxes in the bed of the truck. Miller stated that they were loaded by a friend to be transported to Florida.
«Read the rest of this article»
Written by Curtis Johnson
Tennessee State Representative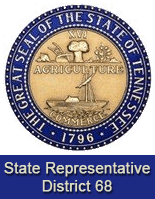 Nashville, TN – The House Finance, Ways & Means Committee begin their Budget Hearings on Wednesday with presentations by the Department of Financial Institutions, the Tennessee Human Rights Commission, and the Department of Safety and Homeland Security. The Committee will spend approximately 50 hours listening to the budgets of all the department and entities of state government.
Some of the testimony next week will be from the constitutional officers, the Administrative Office of the Courts, District Public Defenders Conference, Tennessee Historical Commission, Department of Education (K-12), the Department of Correction, and others.
«Read the rest of this article»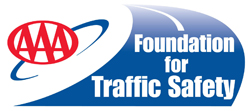 Knoxville, TN – A new report from the AAA Foundation for Traffic Safety found that 88 percent of young millennials engaged in at least one risky behavior behind the wheel in the past 30 days, earning the top spot of worst behaved U.S. drivers.
These dangerous behaviors ― which increase crash risk ― included texting while driving, red-light running and speeding.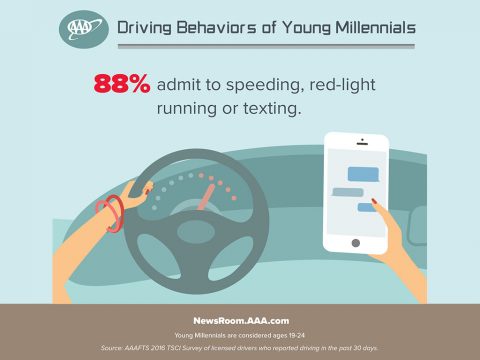 «Read the rest of this article»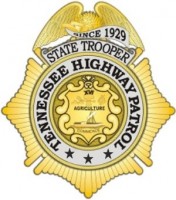 Nashville, TN – On February 8th, 2017, Trooper Jeremy Miller of the Tennessee Highway Patrol (THP) Interdiction Plus Team (IPT) stopped a white Toyota Sienna on I-40 eastbound in Hickman County for a traffic violation.
Upon speaking to the driver, Trooper Miller asked for a driver license which the driver stated he did not have. The driver identified himself as Bernado Mateo-Lucas. Trooper Miller continued to question the driver asking how many people were in the van. The driver stated there were four additional people in the vehicle.
Trooper Miller observed six people counting the driver with an additional person lying under a blanket in the floor behind the driver's seat.
«Read the rest of this article»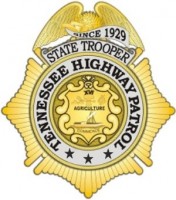 Nashville, TN – Tennessee Highway Patrol Colonel Tracy Trott has announced that Major Stacy Williams has been placed on discretionary leave and relieved of his official duties due to an incident that took place on Sunday, February 12 in Grundy County.
Williams, 47, will remain on discretionary leave with pay pending an investigation into allegations of conduct unbecoming for a department employee.
Major Williams has been a Tennessee state trooper since 1994. He was named Major over the THP Special Investigations Bureau in 2014.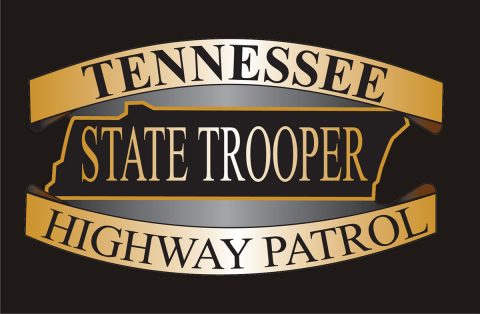 «Read the rest of this article»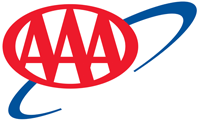 Knoxville, TN – Over 8,000 crashes and 313 fatalities involving an impaired driver occurred on Tennessee roadways in 2016 according to preliminary data from the Department of Safety and Homeland Security, TITAN Division.
To avoid becoming one of those tragic statistics, AAA and Budweiser urge everyone to have a game plan to get home safely this weekend if they are celebrating away from home with alcohol. This means choosing a designated driver, calling a cab, staying where you are celebrating or finding another safe way home.
For those that did not plan ahead and need the Tow to Go program, it is available this Friday, February 3rd through 6:00am Monday morning, February 6th.
«Read the rest of this article»