Topic: Tennessee Department of Safety and Homeland Security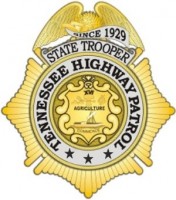 Nashville, TN – On October 25th, 2017 Trooper Russell Bernard of the Tennessee Highway Patrol (THP) was dispatched to an injury crash involving a vehicle that struck a deer. During the crash, the driver of the vehicle sustained life threatening injuries that required immediate action by Trooper Bernard.
Trooper Bernard was advised by THP dispatch that a vehicle had struck a deer on I-40 in Dickson County. When Trooper Bernard arrived on the scene, he observed the driver of the crashed vehicle bleeding heavily from a large puncture wound on the left side of her neck.
«Read the rest of this article»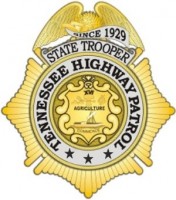 Nashville, TN – On Tuesday, November 7th, 2017, Trooper Donnie Clark of the Tennessee Highway Patrol's (THP) Interdiction Plus Team (IPT) Chattanooga District stopped a gray 2014 Chevrolet Malibu on I-24 in Coffee County for a traffic violation.
The driver, Shannon Baxter of Indianapolis, Indiana was not cooperative answering the trooper's questions. This behavior along with the actions by the passenger caused Trooper Clark to become suspicious of criminal activity possibly being conducted. Consent to search the vehicle was requested by the trooper and denied by the driver.
«Read the rest of this article»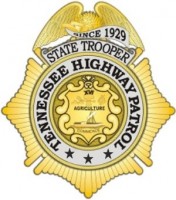 Nashville, TN – The Tennessee Highway Patrol (THP) cautions motorists to watch out for deer on or near the roadways. An increase in deer related crashes is more likely during November-December due to deer mating and hunting season.
"Deer related crashes can be a very serious and dangerous incident," THP Colonel Tracy Trott said. "Deer pose a danger to motorists throughout the year, especially in the fall. Stats show November is typically the worst month for deer-related crashes. It is important for motorists to exercise caution, slow down and remain alert in areas where deer are present."
«Read the rest of this article»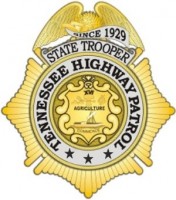 Nashville, TN – Equifax, one of the nation's three main credit bureaus suffered a data breach from mid-May through July 2017, exposing 143 million U.S. customer's personal information such as names, birth dates, social security numbers, addresses, and in some cases driver's license numbers and credit card numbers.
In light of recent data breaches involving Equifax and other companies, the Tennessee Highway Patrol's Identity Crimes Unit would like to provide you with some actions you can take if you suspect you may be the victim of identity theft.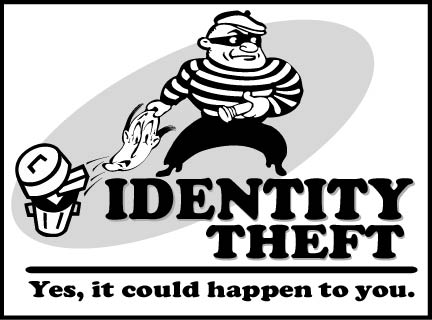 «Read the rest of this article»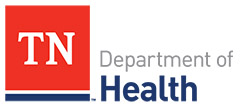 Nashville, TN – A total solar eclipse, when the moon completely covers the sun, will be visible Monday, August 21st, 2017. Tennessee is one of 14 states that will be in the path of totality, a 70 mile-wide path where the sun is completely blocked by the moon.
The Tennessee Department of Health encourages everyone to enjoy this once in a lifetime event, but urges eye protection and common sense safety.
«Read the rest of this article»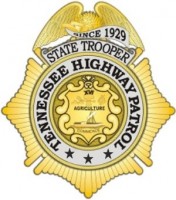 Cookeville, TN – On July 12th, 2017, Trooper Al Seitner of the Tennessee Highway Patrol (THP) Cookeville District stopped a vehicle in Putnam County for following another vehicle too closely.
The driver, 25-year-old Jonathan Kossa of Cookeville, Tennessee appeared extremely nervous for a simple traffic violation. While talking to Kossa, Trooper Seitner observed a large cardboard box in the back seat of the vehicle. When asked what was in the box, Kossa said he did not know as he was transporting the box for his roommate.
«Read the rest of this article»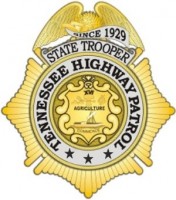 Nashville, TN – On Sunday, July 2nd, 2017, the Tennessee Highway Patrol Interdiction Plus Team conducted a traffic stop of a vehicle that was towing another vehicle on a trailer.
The stop occurred on Interstate 40 in Dickson County.
The license plate on the vehicle was concealed with a license plate cover. During the traffic stop, the troopers observed signs of nervousness and stress from the driver, Jorge Gusman.
«Read the rest of this article»
Will Oversee THP's Administrative Bureau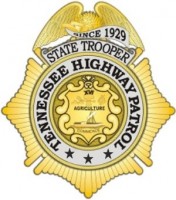 Nashville, TN – Commissioner David W. Purkey of the Tennessee Department of Safety and Homeland Security along with Colonel Tracy Trott of the Tennessee Highway Patrol (THP), announced the promotion of Tony Barham to Lieutenant Colonel over THP's Administrative Bureau. This position will be vacated after the retirement of Lieutenant Colonel John Albertson, on July 7th, 2017.
"Tony has proven himself over and over to be an effective manager and leader," said Colonel Tracy Trott. "His skills and abilities are unmatched. He has a vision for the agency that will help us build upon our previous successes," Trott added.
«Read the rest of this article»
Written by Curtis Johnson
Tennessee State Representative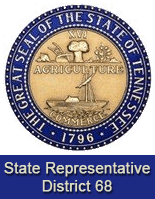 Nashville, TN – The first session of the 110th Tennessee General Assembly adjourned on May 10th, 2017, after passing major legislation that will benefit Tennesseans for generations to come. This is Part 6 of a 12 Part report.
This includes a measure making Tennessee the first state in the nation to offer all adults without a degree tuition-free access to community college; a new law rebuilding a safe and reliable transportation network, while reallocating revenues to maximize taxpayers' return on that investment; and a bill which provides a responsible path to improve access to broadband through investment, deregulation, and education.
Action in the General Assembly also included passage of a balanced budget which takes on no new debt, as well as legislation protecting the elderly, enhancing the state's robust job growth, cracking down on crime, and boosting efforts as the fastest improving state in the nation in K-12 student achievement. Following is a report on key legislation passed this year.
«Read the rest of this article»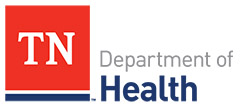 Nashville, TN – Fentanyl: It's here; it's deadly and not just illegal users are at risk. Along with fentanyl there are other, more powerful drugs like carfentanil that are being used in counterfeiting legal drugs like Percocet and even counterfeiting of illegal heroin.
That's the message leaders from the Tennessee Department of Health, Tennessee Bureau of Investigation, Tennessee Department of Mental Health and Substance Abuse Services and Tennessee Department of Safety and Homeland Security provided today during a press conference at TBI headquarters in Nashville.
«Read the rest of this article»