Topic: Tennessee Department of Safety and Homeland Security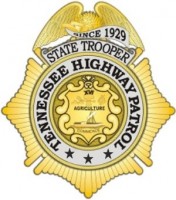 Nashville, TN – On Sunday, July 2nd, 2017, the Tennessee Highway Patrol Interdiction Plus Team conducted a traffic stop of a vehicle that was towing another vehicle on a trailer.
The stop occurred on Interstate 40 in Dickson County.
The license plate on the vehicle was concealed with a license plate cover. During the traffic stop, the troopers observed signs of nervousness and stress from the driver, Jorge Gusman.
«Read the rest of this article»
Will Oversee THP's Administrative Bureau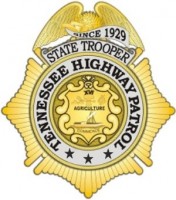 Nashville, TN – Commissioner David W. Purkey of the Tennessee Department of Safety and Homeland Security along with Colonel Tracy Trott of the Tennessee Highway Patrol (THP), announced the promotion of Tony Barham to Lieutenant Colonel over THP's Administrative Bureau. This position will be vacated after the retirement of Lieutenant Colonel John Albertson, on July 7th, 2017.
"Tony has proven himself over and over to be an effective manager and leader," said Colonel Tracy Trott. "His skills and abilities are unmatched. He has a vision for the agency that will help us build upon our previous successes," Trott added.
«Read the rest of this article»
Written by Curtis Johnson
Tennessee State Representative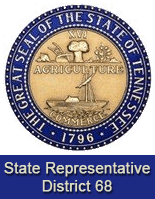 Nashville, TN – The first session of the 110th Tennessee General Assembly adjourned on May 10th, 2017, after passing major legislation that will benefit Tennesseans for generations to come. This is Part 6 of a 12 Part report.
This includes a measure making Tennessee the first state in the nation to offer all adults without a degree tuition-free access to community college; a new law rebuilding a safe and reliable transportation network, while reallocating revenues to maximize taxpayers' return on that investment; and a bill which provides a responsible path to improve access to broadband through investment, deregulation, and education.
Action in the General Assembly also included passage of a balanced budget which takes on no new debt, as well as legislation protecting the elderly, enhancing the state's robust job growth, cracking down on crime, and boosting efforts as the fastest improving state in the nation in K-12 student achievement. Following is a report on key legislation passed this year.
«Read the rest of this article»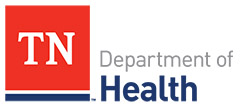 Nashville, TN – Fentanyl: It's here; it's deadly and not just illegal users are at risk. Along with fentanyl there are other, more powerful drugs like carfentanil that are being used in counterfeiting legal drugs like Percocet and even counterfeiting of illegal heroin.
That's the message leaders from the Tennessee Department of Health, Tennessee Bureau of Investigation, Tennessee Department of Mental Health and Substance Abuse Services and Tennessee Department of Safety and Homeland Security provided today during a press conference at TBI headquarters in Nashville.
«Read the rest of this article»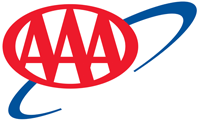 Knoxville, TN – New teen drivers, ages 16-17, are three times as likely as adults to be involved in a deadly crash, according to new research from the AAA Foundation for Traffic Safety.
This alarming finding comes as the "100 Deadliest Days" begin, the period between Memorial Day and Labor Day when the average number of deadly teen driver crashes climbs 15 percent compared to the rest of the year.
«Read the rest of this article»

Nashville, TN – Motorists won't be slowed down by road construction as they travel Tennessee's highways this Memorial Day weekend.
The Tennessee Department of Transportation will suspend all construction-related lane closures on interstates and state routes beginning at 12:00 noon on Friday, May 26th through 6:00am on Tuesday, May 30th.
This will provide maximum roadway capacity for motorists expected to travel in the state this Memorial Day weekend.
«Read the rest of this article»
Three children removed from crime scene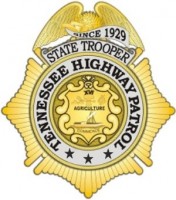 Memphis, TN – On Tuesday, May 16th, 2017, Sergeant Matt Sipes of the Tennessee Highway Patrol (THP) conducted a traffic stop on I-40 West at mile marker 23 of a 2004, Lincoln Navigator. The driver was following too closely to another vehicle which warranted the stop.
During the roadside interview, Sergeant Sipes noticed several inconsistencies with the driver's statements. Sergeant Sipes then requested Trooper Jeff Fuller of THP's Interdiction Plus Team (IP) to accompany him on the scene.
«Read the rest of this article»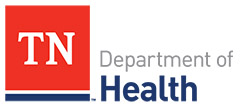 Nashville, TN – Fentanyl, an exceptionally powerful drug used legally to treat extreme pain, has found its way to the illegal drug market, and it is killing people.
According to three departments and one agency of Tennessee State Government, overdose deaths associated with fentanyl are increasing in the state and law enforcement officials have found the drug in counterfeit versions of commonly misused pain relief pills.
«Read the rest of this article»
Clarksville, TN – Tennessee State driver's license services will not be available on Good Friday at Clarksville City Hall.
The City Finance Office also reminds business owners that State of Tennessee business tax returns are due by April 15th for most businesses.
«Read the rest of this article»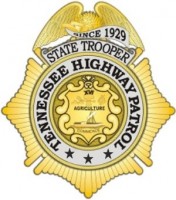 Chattanooga, TN – On March 10th, 2017, Tennessee Highway Patrol (THP) Chattanooga District Troopers Kevin Hoppe and Larry Fowler were working along I-75 South in Bradley County. They observed a 1998 Chevrolet Silverado pickup truck commit a traffic violation around the 27 mile marker.
Troopers pulled the vehicle over and spoke with the driver Robert K. Miller, 45, of Lincoln Park, Michigan. While speaking with him, troopers could smell marijuana inside truck.
When asked about any contraband in the truck, Miller said he had a small amount of marijuana, but did not know what was in the boxes in the bed of the truck. Miller stated that they were loaded by a friend to be transported to Florida.
«Read the rest of this article»