Topic: Tennessee Department of Safety and Homeland Security
Train for Success, Expect to be Successful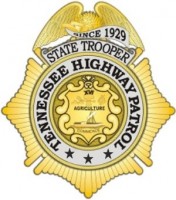 Nashville, TN – The Tennessee Department of Safety and Homeland Security and the Tennessee Highway Patrol (THP) wanted to share some positive news about the THP.
We are proud to announce that THP was named the "First Place Winner" in Highway Patrol/State Police agency category consisting of 501-1500 troopers in the nation for 2016. Additionally, THP received two awards in "Traffic Incident Management and Technology".
The THP recently competed in an annual International Association of Chiefs of Police (IACP) Law Enforcement Challenge by presenting programs and results of public safety efforts.
«Read the rest of this article»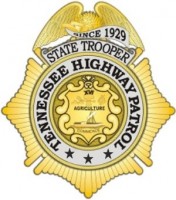 Nashville, TN – The Tennessee Highway Patrol (THP) K-9 program received a new patrol dog to aid in the protection and service of Tennessee. The new K-9 was donated to the THP by Ali Hemyari with Nashville K-9, LLC. The K-9 is a three-year-old German Shepherd, named Tage, and was previously trained by the Swiss Police to be a Patrol Dog.
"This is just a tremendous opportunity for the THP to be able to perform at an even higher level of capability," Colonel Tracy Trott said. "The number one goal of the THP is to protect the citizens of Tennessee and this patrol dog will help us to do just that."
«Read the rest of this article»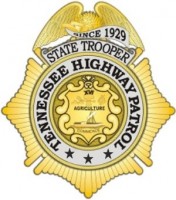 Memphis, TN – On May 20th, Trooper Owen Grear of the Tennessee Highway Patrol's (THP) Memphis District Interdiction Plus Unit (IPU) initiated a traffic stop that led to the discovery of approximately 116lbs of marijuana, and the arrest of an Arizona woman on felony drug charges.
Trooper Grear stopped a 2006, Dodge Caravan for a traffic violation on Interstate 40 at mile marker 26 in Shelby County.  As Trooper Grear made contact with the vehicle and the driver Karla D. Munoz, 23, of Phoenix, AZ, he observed a five-year-old child in the far rear seat lying down and unrestrained.
«Read the rest of this article»
Holiday Travelers won't be Delayed by Road Construction

Nashville, TN – Motorists won't be slowed down by road construction as they travel Tennessee's highways this Memorial Day weekend. The Tennessee Department of Transportation will suspend all construction-related lane closures on interstates and state routes beginning at 12:00noon on Friday, May 27th through 6:00am on Tuesday, May 31st.
This will provide maximum roadway capacity for motorists expected to travel in the state this Memorial Day weekend.
«Read the rest of this article»

Clarksville, TN – Clarksville Police Department is partnering with the Tennessee Highway Safety Office to increase seat belt enforcement from May 23rd to June 5th, surrounding of one of the busiest travel weekends of the year.
"If you ask the family members of those unrestrained people who were killed in crashes, they'll tell you—they wish their loved ones had buckled up," said Lt. Philip Ashby. "The bottom line is that seat belts save lives. If these enforcement crackdowns get people's attention and get them to buckle up, then we've done our job. There is no good excuse for not wearing a seat belt."


«Read the rest of this article»
Tennessee Department of Safety and Homeland Security commissioner has led public safety subcabinet

Nashville, TN – Tennessee Governor Bill Haslam has announced Department of Safety and Homeland Security Commissioner Bill Gibbons will leave the administration at the end of the summer.
Gibbons has led the department since the start of the administration in 2011 and has also served as the chair of the Governor's Public Safety Subcabinet.
«Read the rest of this article»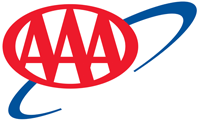 Knoxville, TN – More than 102,000 traffic crashes have been caused by distracted drivers in Tennessee in just the past five years, AAA reports. In recognition of Distracted Driving Awareness Month, AAA warns drivers to put it down, don't text and drive and avoid any activities that divert attention from the primary driving task.
Any distractions could endanger a driver, passengers, or others sharing the road including bicyclists or pedestrians.
«Read the rest of this article»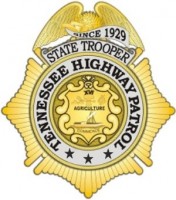 Nashville, TN – The Tennessee Highway Patrol (THP) wants to pass along the actions of Sergeant Jeff Reed who is assigned to THP's Lawrenceburg District. Last night the Giles County area experienced a severe weather event, consisting of high winds and strong rains.
The THP dispatchers alerted Sgt. Reed that US Hwy 31 in Giles County was flooded and there were vehicles in the area. The sergeant proceeded directly to the area and noticed that a vehicle was trapped in deep water with a lady waving her hands frantically out the window.
«Read the rest of this article»
Tennessee Highway Patrol Trooper saves Fort Campbell Soldier's Life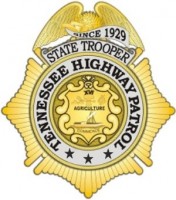 Nashville, TN – The Tennessee Highway Patrol (THP) was very proud to have Trooper Vincent Meaker assigned to Montgomery County of the THP Nashville District honored by U.S. Army Colonel Craig Alia of Fort Campbell Kentucky.
Colonel Alia met with Trooper Meaker personally to show his appreciation for his heroic actions and duty before self that saved a Fort Campbell soldier's life.
Trooper Meaker was patrolling I-24 in Montgomery County, February 29th, 2015 at 12:30am. During this time, he observed a pickup truck traveling east on I-24 at a very high rate of speed.
«Read the rest of this article»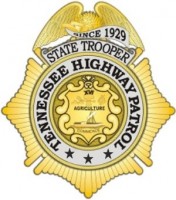 Nashville, TN – Colonel Tracy Trott of the Tennessee Highway Patrol (THP) has recorded a Tennessee "Call to Action Traffic Safety Video" requesting a commitment from every Tennessee motorist to be safe. The message is direct: The time is here, the time is now to stop highway related traffic deaths. It is your time to do what you must to protect yourself and your loved ones.
"If you speed, don't wear your seat belt, drive distracted, impaired or have reckless driver behaviors, then it is time to ask yourself, why? We care about your safety, we ask that you care too. These are questions the THP and law enforcement across Tennessee are asking each and every day. Remember, in 2015 Tennessee had 961 fatalities on our roadways. That is unacceptable. Our goal is to have zero fatalities," said Colonel Trott.
«Read the rest of this article»