Topic: Tennessee General Assembly
Johnson Receives "Champion of Commerce" Award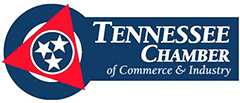 Nashville, TN – The Tennessee Chamber of Commerce & Industry and the Clarksville Area Chamber awarded the coveted "Champion of Commerce" award to Tennessee State Representative Curtis Johnson (R-Clarksville).
«Read the rest of this article»
Recognized for Impacting the Quality of Life of Service Members and their Families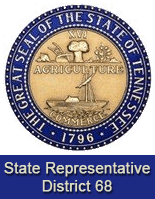 Nashville, TN – Tennessee State Representative Curtis Johnson (R-Clarksville) was recognized recently by the United States Department of Defense for his "leadership on public policy changes positively impacting the quality of life of Service members and their families."
The award of appreciation comes after Rep. Johnson successfully passed several bills to aid military service members and their families, including House Bill 1372 which was approved this year. That new law would allow certain out-of-state veterans to pay in-state tuition and fees at state colleges and universities.
«Read the rest of this article»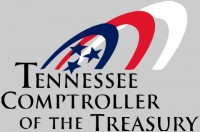 Nashville, TN – The Tennessee Comptroller's Offices of Research and Education Accountability (OREA) has found that school districts with higher rates of administrative spending are more likely to be very small or very large districts, and to be municipal or special school districts rather than county districts.
Based on spending data from the 2012-13 school year, school districts in Tennessee spent 10.5 percent of their day-to-day expenditures (not including capital or debt service spending) on administration, which includes local school boards, central district offices including the directors of schools, and principal offices at each school. «Read the rest of this article»
Montgomery County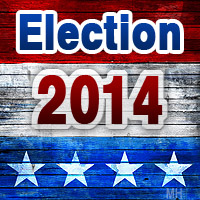 New Johnsonville, TN – Tennessee State Representative John Tidwell is announcing his re-election bid as the Democratic nominee for State House District 74, covering Humphreys, Houston and the western part of Montgomery County.
"We were able to accomplish some great things this year, but we still have a long way to go help working families in Tennessee," said Rep. Tidwell. "I hope to return next year and continue to find more ways to improve the lives of veterans, provide jobs for hard-working families, and ensure that all families have access to high-quality health care."
«Read the rest of this article»
Breastfeeding: A Winning Goal for Life

Nashville, TN – The Tennessee Department of Health has been helping mothers give their babies the best start in life for more than 90 years, and education and support for breastfeeding are a big part of these important efforts.
TDH celebrates World Breastfeeding Week August 1st-7th to help promote the importance of breastfeeding as a lifesaving goal. «Read the rest of this article»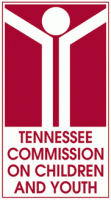 Nashville, TN – Tennessee is 36th this year in the annual KIDS COUNT National Data Book ranking on child well-being, better than its 39th ranking in 2013. The state is among the five states with the biggest improvements in overall rankings from 2013 to 2014.
The Data Book rates states on four domains: Economic Well-Being, Education, Health, and Family and Community. Each domain is comprised of four measures. When the most recently available data were compared to those from 2005, Tennessee improved on 10 of the 16 measures; worsened on five and remained the same on one, paralleling national changes.
«Read the rest of this article»
Employers use Practices to Avoid Paying Workers' Compensation and Unemployment Insurance Tax Premiums

Nashville, TN – The Workers' Compensation Division of the Tennessee Department of Labor and Workforce Development has put into place new procedures to identify employers who engage in payroll fraud such as intentionally misclassifying workers as independent contractors, failing to report all wages paid, misrepresenting the kind of work performed, or paying workers "under the table."
These practices are typically used to avoid paying workers' compensation and unemployment insurance tax premiums. «Read the rest of this article»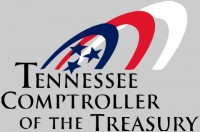 Nashville, TN – Tennessee's post 9-11 veterans are taking advantage of the state's Helping Heroes grant program.  A new report from the Tennessee Comptroller of the Treasury finds that 1,325 veterans have received more than $3.1 million in grant money from 2008-2013.
The Helping Heroes grant program provided more than $3.1 million in grants to 1,325 veterans from its inception in 2008 through 2013.
«Read the rest of this article»
Krause to Oversee Launch and Implementation of Tennessee Promise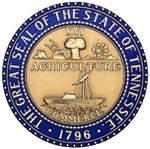 Nashville, TN – Tennessee Governor Bill Haslam today announced that Mike Krause will join the Governor's Office as executive director of the Drive to 55 and Tennessee Promise initiatives.
Krause will lead and manage the launch and implementation of Tennessee Promise and oversee all Drive to 55 efforts, including the statewide Seamless Alignment and Integrated Learning Support (SAILS) early math remediation program, online innovation initiatives, Degree Compass expansion, adult student analytics and research, veteran education efforts, and the development of post-secondary scorecards.
«Read the rest of this article»
Written by Joe Pitts
Highlights of the session includes legislation to address Methamphetamine production, Education and a Balanced Budget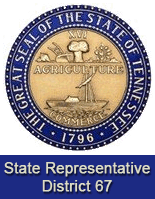 Nashville, TN – The second session of the 108th Tennessee General Assembly ended with a whimper on Thursday, April 18th, 2014, as the members of the House of Representatives and Senate adjourned sine die for the year.
The annual session started out with great promise in improving the lives of Tennesseans, and mostly met those expectations with a few exceptions.
This is part two of the series discussing the session's opportunities and challenges.
«Read the rest of this article»