Topic: Tennessee General Assembly
15,830 Students Utilizing Tennessee Promise Benefits This Fall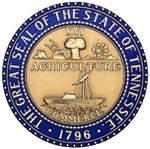 Nashville, TN – Tennessee Governor Bill Haslam today encouraged high school seniors to apply for the Tennessee Promise, Tennessee's groundbreaking scholarship and mentorship program that provides high school graduates last-dollar scholarships to attend two years of community or technical college free of tuition and fees. The deadline for applications is November 2nd.
According to the Tennessee Student Assistance Corporation (TSAC), 15,830 students from the graduating high school class of 2015 are utilizing Tennessee Promise benefits this fall, which is the first year of implementation.
«Read the rest of this article»
Tennessee Representative Joe Pitts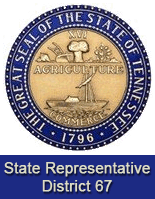 Clarksville, TN – One of the more important issues facing our growing community and our state is the need to improve our transportation infrastructure.  If you drive anywhere in Clarksville-Montgomery County, at any time of day or night, you will find yourself in traffic unlike any I have witnessed during my lifetime in this community.
During my travels around our community this year, and in speaking with various groups, I have mentioned that the Tennessee General Assembly, during our legislative session that ended in April, neglected to enact a plan to improve the transportation system and create a dedicated funding stream to pay for it.  That was one of my regrets during and since the session ended.
«Read the rest of this article»
Senator Harris hosts teleconference with gun safety advocates, complete remarks at the end of this release

Nashville, TN – Joined by gun safety advocates and a former chief of police, Tennessee Senate Minority Leader Lee Harris talked about the danger to Tennessee concert goers posed by an attorney general's ruling forcing private entities to allow guns at concerts.
"If this is allowed to stand, some of these major festivals may decide to end or move out of public parks," Senator Harris said. "A few reasonable people may avoid going just to avoid risk. Given the economic impact of these festivals, we have to do something so that people can feel safe at major festivals and concerts. We need legislation that makes clear that organizers can ban guns at these events when they believe there is a security risk." «Read the rest of this article»

Nashville, TN – The Tennessee Department of Education released district-level results from the 2015 Tennessee Comprehensive Assessment Program (TCAP), which show strong gains in high school and significant gains in grades 3-8 math.
Clarksville-Montgomery County Schools have experienced improved achievement across almost every content and grade level, meeting 10 of 11 achievement targets.
«Read the rest of this article»
World Breastfeeding Week is August 1st-7th, 2015

Nashville, TN – The Tennessee Department of Health has been helping mothers give their babies the best start in life for more than 90 years, and education and support for breastfeeding are a big part of these important efforts. TDH celebrates World Breastfeeding Week August 1st-7th to help promote the importance of breastfeeding as a lifesaving goal.
"When we think about how we can protect the health of a baby once she is born, breastfeeding is an optimal choice and is one of the best examples of primary prevention, something that can stop a future health issue from ever even happening in the first place," said TDH Commissioner John Dreyzehner, MD, MPH. "We fully support all efforts to encourage more mothers to nurse their babies, and we urge Tennesseans to learn about the benefits of breastfeeding to help build the community of support for nursing mothers and babies in the workplace and every place." «Read the rest of this article»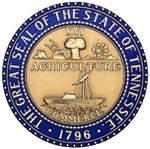 Nashville, TN – Tennessee's Speaker of the House Beth Harwell (R-Nashville) is working this summer to raise awareness about how to prevent the deaths of children trapped in hot cars. A recent report concluded Tennessee is in the top 10 states for death of children due to hot vehicles, claiming 23 deaths from 1998-2014.
"As summer temperatures are soaring into the 90s, it is critically important that we raise awareness about this issue. Across the country, as of the middle of June, there have been five child vehicular heat stroke deaths this year," said Speaker Harwell. "We need to get the message to all Tennesseans that it's dangerous to leave your child unattended in your vehicle, even for a minute."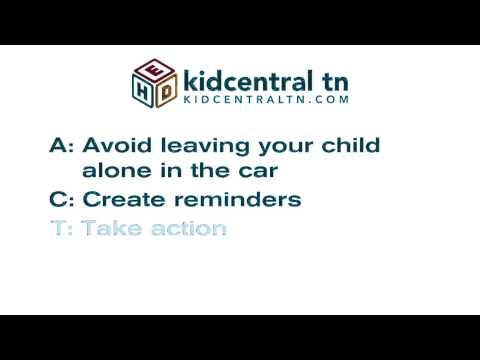 «Read the rest of this article»
Program Will Assist Veterans With Commercial Driving Experience Finding Jobs As Commercial Drivers

Nashville, TN – Tennessee Governor Bill Haslam, Safety and Homeland Security Commissioner Bill Gibbons and Veterans Services Commissioner Many-Bears Grinder today announced the launch of the "Highways for Heroes" program that will help veterans and active military personnel who drove commercial grade vehicles during military service more easily find jobs as commercial truck drivers.
Under legislation passed by the General Assembly in 2013, the road skills test may be waived for qualified military personnel applying for a Tennessee commercial driver license (CDL). Applicants, however, are required to pass the applicable CDL knowledge test.
«Read the rest of this article»

Nashville, TN – A report released by the Secretary of State's office touting Tennessee's economic recovery leaves out the prosperity of half the population.
"We also learned last week that Tennessee is ranked 42nd for women in poverty, and 41st for work and family balance," state Senator Sara Kyle said. "We can't say our economy is improving when so many women are left out of our prosperity."
«Read the rest of this article»
Latest Vanderbilt Poll shows up to two-thirds of registered voters want Insure Tennessee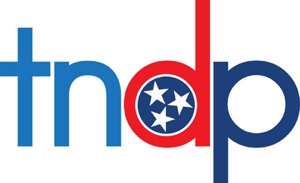 Nashville, TN – With 64 percent of registered voters favoring Insure Tennessee, Democrats will convene a press conference to demand that Republicans be accountable to the people of the state.
They will also call on Tennessee Governor Bill Haslam to call another special session to approve the plan.
«Read the rest of this article»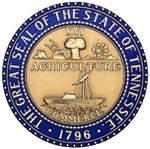 Nashville, TN – Families of those with disabilities are now one step closer to saving more money for medical costs with tax-free earnings.
Yesterday, Tennessee Governor Bill Haslam signed the Tennessee ABLE Act into Law, giving State Treasurer David H. Lillard, Jr. the authority to create and offer tax-advantaged investment plans to help families of those with disabilities save money for a variety of qualifying expenses.
The legislation, passed unanimously by the 109th General Assembly, establishes an Achieving a Better Life Experience (ABLE) Program in accordance with federal legislation.
«Read the rest of this article»