Topic: Tennessee General Assembly
Written by Curtis Johnson
Tennessee State Representative for 68th District
Speaker Pro Tempore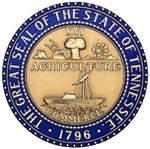 Nashville, TN – Republicans in the House have spent a great deal of time this legislative session focusing on bills to assist veterans and currently serving military personnel in Tennessee.  Building on legislation passed over the last several General Assemblies, the House hopes to continue finding ways to make life easier for military members and their families in the state.
One bill from this year, House Bill 8, will ensure high school students that train between their junior and senior year in the National Guard or go to advanced training after their senior year will still remain eligible for the state's Tennessee Promise program.
«Read the rest of this article»
Municipal Electric Broadband Expansion Bill Would Bring Local Control, Local Decision-making, and Fastest Internet Speeds Available

Brentwood, TN – Tennessee's private telecommunications companies are seeking to block legislation that would bring competition and consumer choice to broadband, the new utility of the 21st century.
"If a community wants better broadband service, faster speeds, more competition, and more choices, it should have access to them," said Jeremy Elrod, Director of Government Relations for the Tennessee Municipal Electric Power Association (TMEPA). "Whether the service is from a private or municipal provider, a local community should be able to decide for itself how broadband is offered. Right now the private incumbent providers are deciding for communities and consumers, telling them to be happy with whatever they get offered." «Read the rest of this article»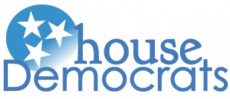 Nashville, TN – House Republicans today passed a bill supporting increased mining of the nation's parks and ultimately restricting access for hunters, fisherman and campers to thousands of acres of national parks.
The resolution, HJR0092, sponsored by Representative Andy Holt  (R-Dresden), supports the transfer of certain western national parks to state control. «Read the rest of this article»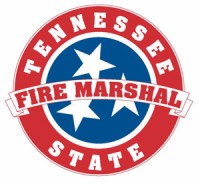 Nashville, TN – Swimmers and boaters can be assured of increased safety at Tennessee's public marinas and docks thanks to new regulations that took effect January 1st.
Approved last year by the Tennessee General Assembly and signed into law May 16th, 2014 by Tennessee Governor Bill Haslam, Senate Bill No. 1954/House Bill No. 1892 – known as the Noah Dean and Nate Act – makes it mandatory that State Fire Marshal's Office (SFMO) inspectors examine the electrical wiring and equipment of all Tennessee public marinas and docks. «Read the rest of this article»
Tennessee Representative Joe Pitts
Carbon Monoxide Awareness Day legislation advances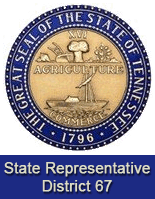 Nashville, TN – A bill designed to help veterans and their spouses find employment was defeated in the Consumer and Human Resources subcommittee of the Tennessee House of Representatives this week.
The bill, sponsored by Representative Joe Pitts (D-Clarksville), would have enabled private employers to create written policies giving preference in hiring honorably discharged veterans, their spouses, widows and widowers.
The bill failed by a quick voice vote with no questions or discussion by the committee.
«Read the rest of this article»
Tennessee Representative Joe Pitts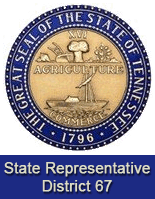 Nashville, TN – Just a few short years ago the Tennessee General Assembly passed legislation that would allow for-profit companies to create and operate virtual public schools. These schools would have a state-wide reach and offer all classes on-line.
Immediately upon passage of the law, the company K12, Inc. contracted with the Union County Tennessee School District to set up the juggernaut now known as the Tennessee Virtual Academy, serving students in kindergarten through 7th grade.
Since its founding as a public virtual school, the Tennessee Virtual Academy has failed its students and the families who depend on our public education system to provide a good education for all students.
«Read the rest of this article»
First week sees Organizational Activities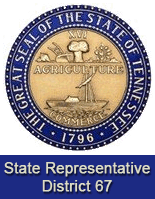 Nashville, TN – Akin to watching paint dry, the first week of the 109th Tennessee Assembly's legislative session was focused on organization of committees and finalizing legislation. Most committees met for preliminary business and to hear budget presentations by the various departments of state.
"While necessary but certainly not exciting, the first few days of session are mostly organizational in nature," said Rep. Joe Pitts (D-Clarksville). "Our committees are meeting to review rules and preview issues that may come before us in the coming weeks."
«Read the rest of this article»
Governor's budget proposal prioritizes K-12 and higher education, jobs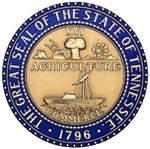 Nashville, TN – Tennessee Governor Bill Haslam tonight delivered his 2015 State of the State and Budget address before a joint session of the 109th General Assembly in the House Chamber.
During the speech, he promised to move "full speed ahead" in serving Tennessee taxpayers and highlighted many of the state's successes.
"I stand here tonight to tell you that the state of our state is enviable in many ways," Haslam said. "There are a lot of good things happening in Tennessee, and they're being recognized in significant ways across the country."
«Read the rest of this article»
Governor's plan provides health care coverage to more Tennesseans at no cost to the state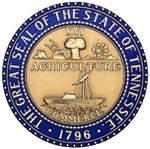 Nashville, TN – Tennessee Governor Bill Haslam this evening addressed a joint convention of the 109th General Assembly as legislators began an extraordinary legislative session to consider his Insure Tennessee plan.
The proposal, a two-year pilot program to provide market-based health care coverage to more than 250,000 Tennesseans who currently don't have access to health insurance or have limited options, does not create any new taxes for Tennesseans and will not add any state cost to the budget.
«Read the rest of this article»
Biggest-ever National Wear Red Day features buildings, people, places going red for women's heart health; many local activities coming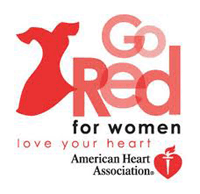 Nashville, TN – The Middle Tennessee skyline will take on a special heartwarming red glow next Friday.
Twenty-two local buildings will be lighting up red as part of the 12th annual National Wear Red Day on Friday, February 6th, as part of the biggest Go Red celebration ever in Middle Tennessee. This icon day of the American Heart Association's Go Red For Women movement is the day when everyone Goes Red across the nation to support women's fight against heart disease, their No. 1 killer.
«Read the rest of this article»