Topic: Tennessee General Assembly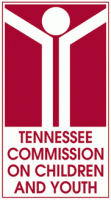 Nashville, TN – Tennessee is 36th this year in the annual KIDS COUNT National Data Book ranking on child well-being, better than its 39th ranking in 2013. The state is among the five states with the biggest improvements in overall rankings from 2013 to 2014.
The Data Book rates states on four domains: Economic Well-Being, Education, Health, and Family and Community. Each domain is comprised of four measures. When the most recently available data were compared to those from 2005, Tennessee improved on 10 of the 16 measures; worsened on five and remained the same on one, paralleling national changes.
«Read the rest of this article»
Employers use Practices to Avoid Paying Workers' Compensation and Unemployment Insurance Tax Premiums

Nashville, TN – The Workers' Compensation Division of the Tennessee Department of Labor and Workforce Development has put into place new procedures to identify employers who engage in payroll fraud such as intentionally misclassifying workers as independent contractors, failing to report all wages paid, misrepresenting the kind of work performed, or paying workers "under the table."
These practices are typically used to avoid paying workers' compensation and unemployment insurance tax premiums. «Read the rest of this article»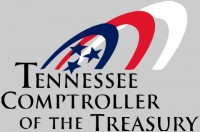 Nashville, TN – Tennessee's post 9-11 veterans are taking advantage of the state's Helping Heroes grant program.  A new report from the Tennessee Comptroller of the Treasury finds that 1,325 veterans have received more than $3.1 million in grant money from 2008-2013.
The Helping Heroes grant program provided more than $3.1 million in grants to 1,325 veterans from its inception in 2008 through 2013.
«Read the rest of this article»
Krause to Oversee Launch and Implementation of Tennessee Promise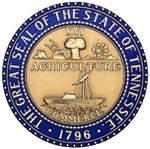 Nashville, TN – Tennessee Governor Bill Haslam today announced that Mike Krause will join the Governor's Office as executive director of the Drive to 55 and Tennessee Promise initiatives.
Krause will lead and manage the launch and implementation of Tennessee Promise and oversee all Drive to 55 efforts, including the statewide Seamless Alignment and Integrated Learning Support (SAILS) early math remediation program, online innovation initiatives, Degree Compass expansion, adult student analytics and research, veteran education efforts, and the development of post-secondary scorecards.
«Read the rest of this article»
Written by Joe Pitts
Highlights of the session includes legislation to address Methamphetamine production, Education and a Balanced Budget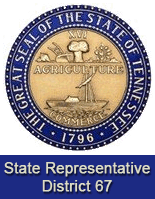 Nashville, TN – The second session of the 108th Tennessee General Assembly ended with a whimper on Thursday, April 18th, 2014, as the members of the House of Representatives and Senate adjourned sine die for the year.
The annual session started out with great promise in improving the lives of Tennesseans, and mostly met those expectations with a few exceptions.
This is part two of the series discussing the session's opportunities and challenges.
«Read the rest of this article»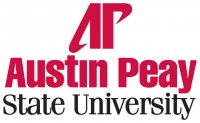 Clarksville, TN – Tennessee state Representative Joe Pitts often refers to himself as "a proud 1980 graduate of Austin Peay State University," and on May 9th, he'll return to his alma mater to deliver the keynote address at the University's 85th Spring Commencement.
He will speak at both commencement events, at 9:00am and 2:00pm, in the APSU Dunn Center.
«Read the rest of this article»

Nashville, TN – In 2013, 921 newborns in Tennessee experienced withdrawal from drugs their mothers used while pregnant.
Many people across Tennessee, including a group of state leaders, are working to reduce that number and in the past year launched several efforts to help prevent the suffering and expenses associated with the condition known as neonatal abstinence syndrome, or NAS.
«Read the rest of this article»
Yesterday marks the one year anniversary of Governor Haslam's "Tennessee plan" speech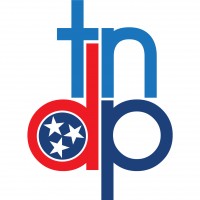 Nashville, TN -  At a press conference yesterday, House Democrats joined together to mark the one year anniversary of Governor Haslam's "Tennessee plan" speech to the General Assembly. Democrats called on the Governor and legislature to stop delaying and expand Medicaid now.
"It is well past time for Tennessee to join Arkansas, Iowa, Indiana and Pennsylvania in submitting a plan to the federal government to expand Medicaid," said Rep. Sherry Jones (D-Nashville). "While the 'Tennessee plan' will probably be less efficient and beneficial than a traditional Medicaid expansion, any plan would be better than no plan at all."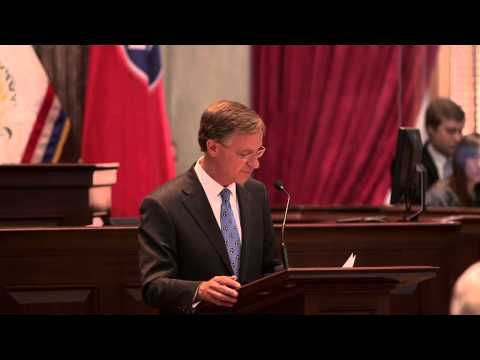 «Read the rest of this article»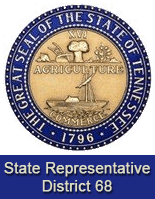 Nashville, TN – Tennessee State Representative Curtis Johnson (R-Clarksville) has filed a House Joint Resolution in the Tennessee General Assembly urging the Tennessee Congressional Delegation to restore cuts to veterans benefits made by Congress in December, 2013.
The Federal proposal cuts benefits to military retirees younger than 62 by reducing their annual cost-of –living increase adjustment (COLA) by one percent annually.
«Read the rest of this article»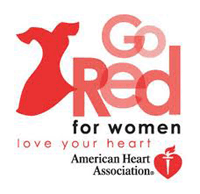 Nashville, TN – If you're "seeing red" this week, it's a good thing! Red is the color of the week and beyond, marking American Heart Month and the American Heart Association's Go Red For Women movement.
National Wear Red Day is this Friday, February 7th, a day when everyone wears red to support women's fight against heart disease, their No. 1 killer. More women die of heart disease than all forms of cancer combined.  In Tennessee, about 9000 women die each year from cardiovascular disease. Yet up to 80% of cardiovascular disease is preventable through healthy living choices we make every day.
«Read the rest of this article»