Topic: Tennessee General Assembly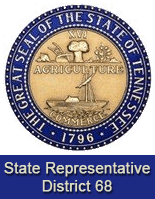 Nashville, TN – Tennessee State Representative Curtis Johnson (R-Clarksville) has filed a House Joint Resolution in the Tennessee General Assembly urging the Tennessee Congressional Delegation to restore cuts to veterans benefits made by Congress in December, 2013.
The Federal proposal cuts benefits to military retirees younger than 62 by reducing their annual cost-of –living increase adjustment (COLA) by one percent annually.
«Read the rest of this article»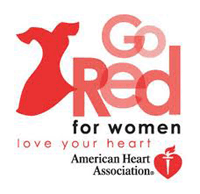 Nashville, TN – If you're "seeing red" this week, it's a good thing! Red is the color of the week and beyond, marking American Heart Month and the American Heart Association's Go Red For Women movement.
National Wear Red Day is this Friday, February 7th, a day when everyone wears red to support women's fight against heart disease, their No. 1 killer. More women die of heart disease than all forms of cancer combined.  In Tennessee, about 9000 women die each year from cardiovascular disease. Yet up to 80% of cardiovascular disease is preventable through healthy living choices we make every day.
«Read the rest of this article»
Proposes free community and technology college education to every graduating senior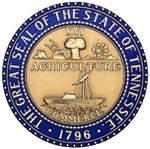 Nashville, TN – During his fourth annual State of the State address before the General Assembly, Tennessee Governor Bill Haslam tonight introduced the "Tennessee Promise."
The historic proposal commits to providing on a continuing basis two years of community college or a college of applied technology (TCAT) absolutely free of tuition and fees to graduating high school seniors.
"Through the Tennessee Promise, we are fighting the rising cost of higher education, and we are raising our expectations as a state," Haslam said.  "We are committed to making a clear statement to families that education beyond high school is a priority in the state of Tennessee."
«Read the rest of this article»

Nashville, TN – State Representative Joe Pitts (D-Clarksville) was unanimously elected by the Tennessee House of Representatives today to serve on the Fiscal Review Committee.  Rep. Pitts replaces long-time committee member Rep. Charles Curtiss, (D-Sparta) who recently left his seat in the TN House of Representatives to take a private sector job.
The Joint Fiscal Review Committee is one of several statutory oversight committees, created by statute in 1967 as a special continuing committee of the Tennessee General Assembly. «Read the rest of this article»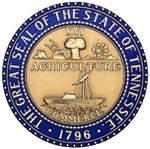 Nashville, TN – In her 38 years coaching the University of Tennessee Lady Volunteers basketball team, Pat Summitt received hundreds of honors. Her teams won more than 1,000 games, 32 Southeastern Conference championships and eight national championships.
Her players who completed their playing eligibility at UT had a 100 percent graduation rate. And since being diagnosed with early onset dementia a little over two years ago, she has led a foundation that has raised hundreds of thousands of dollars to fund Alzheimer's research. «Read the rest of this article»
Stickers to Help First Responders Make Most of "Golden Hour"

Nashville, TN - The Tennessee Department of Transportation (TDOT) today launched the Yellow DOT Program, which is designed to assist first responders in identifying vital medical information for senior drivers.
The program features yellow stickers that are placed in the bottom left side of the rear window of vehicles and yellow envelopes containing a photo, medical history and prescription drug information for glove compartments. «Read the rest of this article»
Online Service Provides Better Customer Service, Helps Reduce Traffic and Wait times at Driver Service Centers

Nashville, TN – In an effort to provide better customer service and help reduce the wait times at state driver services centers, Commissioner Bill Gibbons today announced the Tennessee Department of Safety and Homeland Security has launched an online service that allows citizens to download or print copies of their official driver records.
Citizens can easily access three years of their driving history via a browser, tablet, or handheld device at www.tn.gov/safety, eliminating the need to visit a driver services center. «Read the rest of this article»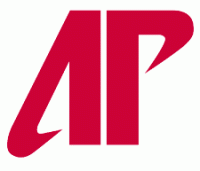 Clarksville, TN – Take a quick trip through the bowels of Governors Stadium's west side and it is easy to notice; the extraction already has begun.
Stored materials and debris—and any items deemed not necessary for Saturday's 1:00pm Austin Peay-Southeast Missouri game—have been moved into the tunnel areas and walkways.
Yes, Governors Stadium (formerly Municipal Stadium) as many have known it for the past 67 years, will be undergoing a complete facelift to the stadium's east or home side.
«Read the rest of this article»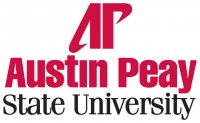 Clarksville, TN – On November 16th, when the scoreboard clock turns to zero and the horn sounds, not only will the Governors football team walk off the field, they will take a giant leap toward the future of APSU football as they witness the first steps of demolition in preparation to construct a new stadium.
The Governors will host Southeast Missouri State University for their final competition in the current Governors Stadium.
«Read the rest of this article»
Grade Improves from a "C" in 2012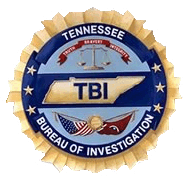 Nashville, TN - Tennessee received an "A" from Shared Hope International's 2013 state report card released yesterday with a score of 93.5, the highest of any other state rated in the Protected Innocence Challenge.
In 2012, Tennessee was given a "C" on its state report card and showed significant improvement after bills cracking down on child sex trafficking were passed during the last legislative session. «Read the rest of this article»