Topic: Tennessee General Assembly
Craig Fitzhugh, Mike Stewart Retain Top Leadership Positions

Nashville, TN – The Tennessee House Democratic Caucus has elected its leadership positions for the upcoming 110th General Assembly of the Tennessee House of Representatives.
Representative Craig Fitzhugh of Ripley remains House Minority Leader and Representative Mike Stewart retains his position as Caucus Chair. Both were re-elected by acclimation.
«Read the rest of this article»

Nashville, TN – Tennessee House Republicans met this week in Nashville to elect new leadership to guide the GOP caucus during the 110th General Assembly set to begin in January.
During the meeting, State Representative Curtis Johnson (R–Clarksville) was reelected by his peers as Speaker Pro Tempore.
«Read the rest of this article»
1,451 Tennesseans Die from Drug Overdoses in 2015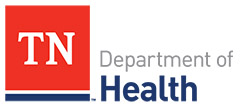 Nashville, TN – Tennessee Department of Health data show 1,451 people died from drug overdoses in the state in 2015.
This is the highest annual number of overdose deaths recorded in state history and brings the five-year total for Tennessee to 6,036 lives lost. That figure is approximately the equivalent of every person on 40 mid-size jet liners dying.
«Read the rest of this article»
APSU to Have Increased Autonomy with Local Governing Board

Clarksville, TN – Tennessee Governor Bill Haslam has appointed eight individuals to the newly created institutional governing board at Austin Peay State University.
The purpose of the appointments is to give the University increased autonomy to support student success as the state continues its Drive to 55 Initiative. Austin Peay State University's governing board is one of six to be appointed by the governor, a result of the governor's FOCUS Act passed by the Tennessee General Assembly earlier this year.
«Read the rest of this article»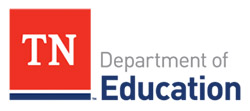 Nashville, TN – Tennessee Department of Education Commissioner Candice McQueen announced the launch of the Read to be Ready coaching network.
Two-hundred coaches and two-thirds of Tennessee school districts are participating in the new coaching network that is designed to provide intensive support and professional learning opportunities for educators focused on early grades reading.
The new coaching network builds on the work started by 20 Read to be Ready summer programs across the state, which were aimed at improving the reading and writing development of first, second and third grade students who were the furthest behind in reading.
«Read the rest of this article»
Clarksville, TN – Tennessee Department of Transportation commissioner John Schroer told a group of Clarksville community leaders Tuesday that the state needs to increase highway funding or risk stalling Tennessee's strong economic growth.
Schroer says the state desperately needs a plan for additional "long-term, sustainable" highway money.
«Read the rest of this article»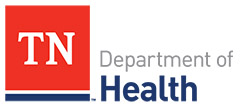 Nashville, TN – Tennessee has a powerful new tool to fight opioid overdose with the passage of Public Chapter 596. This new law allows authorized pharmacists to dispense naloxone to a person at risk of opioid overdose or to a family member, friend or other person to assist someone at risk of an opiate-related overdose.
Public Chapter 596 sets up a statewide pharmacy practice agreement for what is called "opioid antagonist therapy."
«Read the rest of this article»

Nashville, TN – The Tennessee Higher Education Commission has announced it is working to assist students of ITT Technical Institute with information and resources following the school's announcement that it is closing.
Students with questions regarding the closure can contact THEC at 615.741.5293. Additionally, THEC has posted information on its website for students at www.tn.gov/thec, along with an online form that students can complete to receive email updates.
«Read the rest of this article»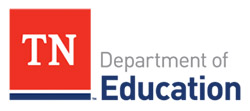 Nashville, TN – The Tennessee Department of Education announced today the launch of the statewide ACT Senior Retake Opportunity that provides every eligible high school senior, meaning any public school student who took the ACT as a junior, the ability to retake the ACT free of charge on Saturday, October 22nd, regardless of socioeconomic status.
Tennessee's historical ACT data indicate that students who retake the ACT typically increase their composite score by one to three points.
«Read the rest of this article»
Clarksville, TN – Clarksville Mayor Kim McMillan has received notice that the City of Clarksville will receive $488,000 in grant funding from the State of Tennessee, Department of Environment and Conservation (TDEC).
The funding, which was received as part of a competitive grant application process, is for the renovation of the Swan Lake Aquatic Center and Kids Splash Park.
«Read the rest of this article»