Topic: Tennessee General Assembly
Clarksville, TN – Tennessee Department of Transportation commissioner John Schroer told a group of Clarksville community leaders Tuesday that the state needs to increase highway funding or risk stalling Tennessee's strong economic growth.
Schroer says the state desperately needs a plan for additional "long-term, sustainable" highway money.
«Read the rest of this article»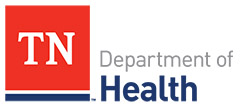 Nashville, TN – Tennessee has a powerful new tool to fight opioid overdose with the passage of Public Chapter 596. This new law allows authorized pharmacists to dispense naloxone to a person at risk of opioid overdose or to a family member, friend or other person to assist someone at risk of an opiate-related overdose.
Public Chapter 596 sets up a statewide pharmacy practice agreement for what is called "opioid antagonist therapy."
«Read the rest of this article»

Nashville, TN – The Tennessee Higher Education Commission has announced it is working to assist students of ITT Technical Institute with information and resources following the school's announcement that it is closing.
Students with questions regarding the closure can contact THEC at 615.741.5293. Additionally, THEC has posted information on its website for students at www.tn.gov/thec, along with an online form that students can complete to receive email updates.
«Read the rest of this article»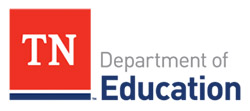 Nashville, TN – The Tennessee Department of Education announced today the launch of the statewide ACT Senior Retake Opportunity that provides every eligible high school senior, meaning any public school student who took the ACT as a junior, the ability to retake the ACT free of charge on Saturday, October 22nd, regardless of socioeconomic status.
Tennessee's historical ACT data indicate that students who retake the ACT typically increase their composite score by one to three points.
«Read the rest of this article»
Clarksville, TN – Clarksville Mayor Kim McMillan has received notice that the City of Clarksville will receive $488,000 in grant funding from the State of Tennessee, Department of Environment and Conservation (TDEC).
The funding, which was received as part of a competitive grant application process, is for the renovation of the Swan Lake Aquatic Center and Kids Splash Park.
«Read the rest of this article»

Nashville, TN – Tennessee Governor Bill Haslam and Economic and Community Development Commissioner Randy Boyd joined Lowe's in announcing the company will locate a new direct fulfillment center in Robertson County.
The home improvement company expects to invest approximately $100 million and create up to 600 jobs in Coopertown, northwest of Nashville.
«Read the rest of this article»
Tennessee State Representative Joe Pitts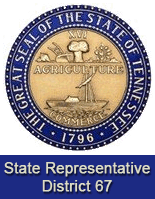 Nashville, TN – The recent report from the 3-Star Health Task Force is now in the books and deserves great scrutiny and a modicum of praise for their work.
You will recall the task force was appointed by Speaker of the House Beth Harwell in response to the growing need to address the rising number of Tennesseans who fall into the "coverage gap", or those who don't qualify for the state run TennCare nor the Health Care Marketplace policies made available by the Affordable Care Act.
Allow me to applaud Speaker Harwell for creating the Task Force in the face of brisk criticism for the Tennessee General Assembly's inaction in addressing the need for more Tennesseans to have access to health care options through a viable health insurance plan.
«Read the rest of this article»

Nashville, TN – Democrats in the Tennessee General Assembly released today a list of 10 proposals to combat gun violence in Tennessee in an email blast to supporters around the state.
"Inaction is no longer an option," state Representative G.A. Hardaway said. "Moments of silence may demonstrate respect of lives lost, but we can truly honor the deaths of our loved ones, when we follow-up by enacting common sense laws to prevent more tragic killings of innocents."
«Read the rest of this article»

Nashville, TN – A bill designed to improve 911 services for multiline phone systems, most commonly found in hotels and office buildings, was signed into state law by Tennessee Governor Bill Haslam earlier this month.
Public Chapter No. 808, also known as Kari's Law, helps ensure people in Tennessee will no longer have to dial a 9 then 9-1-1 to connect to responders in the midst of an emergency.
«Read the rest of this article»
TBR Adopts Policy on Firearms, approves MTSU request for building name change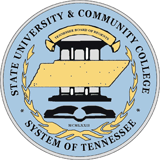 Nashville, TN – The Tennessee Board of Regents has approved the lowest increases in undergraduate tuition since 1983.
Tuition rates at the six TBR universities, 13 community colleges and 27 Tennessee Colleges of Applied Technology will increase an average of 2.6 percent for the 2016-17 academic year.
The action, taken during the TBR quarterly meeting at Northeast State Community College, represents the lowest average increases in more than 30 years. The increases are within the range recommended by the Tennessee Higher Education Commission.
«Read the rest of this article»