Topic: Tennessee Highway Patrol
Cast your vote on Facebook for THP Cruiser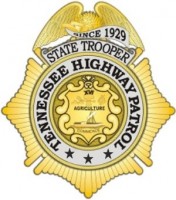 Nashville, TN – Who has the best looking patrol cruiser in the country? The Tennessee Highway Patrol (THP) and we need your vote to win. The THP is competing to win the "Best Looking Cruiser Award." The contest is sponsored by the American Association of State Troopers (AAST). State highway patrols and state police organizations from across the country are competing for the esteemed award.
"We are excited to be a part of this competition that spotlights our patrol vehicles," Colonel Tracy Trott said. "It gives our state an opportunity to showcase our cruisers and bring attention to the importance of highway safety in Tennessee."
«Read the rest of this article»

Nashville, TN – Recently, Campbell Crossing hosted their 2015 National Night Out event. The event was a success with more than 2,000 Fort Campbell Soldiers and family members that came out to participate in this nationwide celebration.
National Night Out is geared toward heightening crime prevention awareness and strengthening the neighborhood spirit and police-community partnerships while sending a message to criminals letting them know that neighborhoods are fighting back.
«Read the rest of this article»
Mark Proctor Promoted to Major Over New Bureau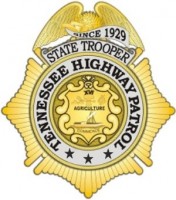 Nashville, TN – Commissioner Bill Gibbons and Colonel Tracy Trott have announced the creation of a special bureau to oversee the units and divisions of the Tennessee Highway Patrol (THP) responsible for the safety of citizens, government officials, state employees and state facilities.
The new Protective Services and Special Programs Bureau encompasses the Executive Protection Unit, the Capitol Protection Unit, a new State Facility Protection Unit, the Special Programs Unit, and the Handgun Unit.
«Read the rest of this article»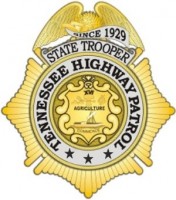 Nashville, TN – The Tennessee Highway Patrol (THP) announced its Aviation Division and Special Operations troopers rescued a man who was injured in a remote area of the Great Smoky Mountains National Park.
Upon request by park rangers with the U.S. National Park Service, last weekend the THP dispatched a UH-1 Huey helicopter loaded with troopers trained in search and rescue.
Aviation and Special Op members successfully rescued Joey Watson, a 20-year-old college student from Eldorado, IL, who slipped and fell while hiking the trails in the Appalachian Mountains in Gatlinburg, Tennessee.
«Read the rest of this article»

Clarksville, TN – The Clarksville Police Department conducted impaired driving saturation patrols on August 7th and August 8th, 2015 which was partially funded by the Governor's Highway Safety Office.
The Clarksville Police Department along with the Tennessee Highway Patrol also conducted a Seat Belt Checkpoint on Kraft Street at Frosty Morn Drive on August 7th, 2015 (10:00pm to 11:30pm), with 430 vehicles passing through the Checkpoint.
During this time, there were 195 vehicles stopped and 161 individuals charged.
«Read the rest of this article»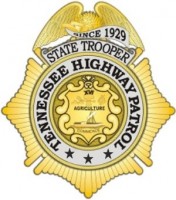 Nashville, TN – The Tennessee Highway Patrol (THP) is urging motorists to utilize extra caution in school zones, around school buses and in neighborhoods during the 2015-16 school year.
State Troopers will work to raise school safety awareness, and target traffic violators, specifically those who speed in school zones, drive distracted and disregard stopped school buses that are loading and unloading children.
«Read the rest of this article»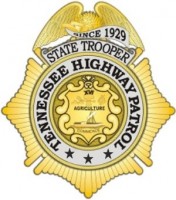 Nashville, TN – The Governor's Highway Safety Office and the Tennessee Highway Patrol have announced a decrease in seat belt use. The new statewide rate has been finalized at 86.2 percent for the month of June. This percentage represents a decrease from the previous usage rate of 87.7 percent.
The observational seat belt survey is performed by the University of Tennessee (Knoxville) Center for Transportation Research. The survey, which is conducted in accordance with federal requirements and standards, is mandated by the National Highway Traffic Safety Administration.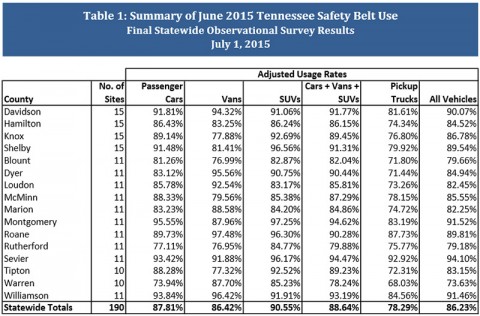 «Read the rest of this article»
Traffic to Utilize On and Off-Ramps at Rossview Road

Clarksville, TN – Tennessee Department of Transportation (TDOT) contract crews will close a short section of Interstate 24 East and State Route 237 (Rossview Road) in Clarksville for bridge construction. During the closures, eastbound interstate traffic will use the on- and off-ramps at SR 237.
The work is scheduled for Saturday, July 25th, from 7:00am to 3:00pm – I-24 eastbound only and SR 237 bridge over I-24 will be closed.
«Read the rest of this article»
Tennessee State Troopers to Utilize Data-Driven Enforcement to Reduce Traffic Fatalities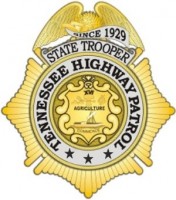 Nashville, TN – The Tennessee Highway Patrol (THP) will conduct a variety of traffic safety tools and utilize data-driven enforcement during the Fourth of July holiday period to help reduce serious injury and fatal crashes across the state. The traffic safety campaign will begin at 12:01am on Friday, July 3rd and conclude at midnight on Sunday, July 5th.
Twelve people were killed in Tennessee during last year's 96-hour Fourth of July holiday period. That's down from the 19 vehicular deaths during the 2013 July 4th holiday. Of last year's 12 traffic fatalities, seven were vehicle occupants and five were motorcyclists. Four (57%) of the individuals killed were not wearing seat belts and three of the traffic deaths were alcohol-related.
«Read the rest of this article»

Clarksville, TN – State of Tennessee and local officials from both Kentucky and Tennessee took the podium to explain the upcoming roadside safety checkpoints and saturation patrols slated for Montgomery County, Tennessee and Christian County, Kentucky tonight and tomorrow night, May 22nd and 23rd.
The locations of the checkpoints will be on U.S. 41-A near the state line.
«Read the rest of this article»