Topic: Tennessee Hospital Association
Provides health care coverage to more Tennesseans while addressing health outcomes and cost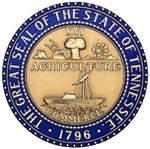 Nashville, TN – Tennessee Governor Bill Haslam today unveiled his Insure Tennessee plan, a two year pilot program to provide health care coverage to Tennesseans who currently don't have access to health insurance or have limited options.
The program rewards healthy behaviors, prepares members to transition to private coverage, promotes personal responsibility and incentivizes choosing preventative and routine care instead of unnecessary use of emergency rooms.
The governor announced that he plans to call a special session to focus on the proposal after the 109th Tennessee General Assembly convenes in January.
«Read the rest of this article»
Tennessee Department of Health Partners with Tennessee Hospitals, Charlie's Kids Foundation

Nashville, TN – The Tennessee Department of Health is partnering with the Charlie's Kids Foundation and Tennessee hospitals to provide teaching materials to help new parents and hospital staff members learn the "ABCs of safe sleep."
TDH will provide hospitals that join the project with copies of the Sleep Baby Safe and Snug board book for each baby born in their facility in 2014.
«Read the rest of this article»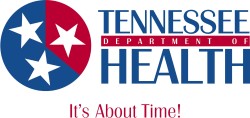 Nashville, TN – One hundred percent of the hospitals that deliver babies in Tennessee have agreed "a healthy baby is worth the wait" and have signed pledges to implement "hard stop" policies to reduce early elective deliveries.
The Tennessee Department of Health has partnered with the Tennessee Hospital Association, the Tennessee Initiative for Perinatal Quality Care and the March of Dimes to reduce early elective deliveries in Tennessee, since shortening the time a baby develops in the womb can create a range of serious health problems.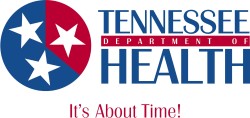 Nashville, TN – As the minutes in 2012 tick away, expectant families may wonder if their bundle of joy will be a New Year's Day baby. When that occurs naturally, it creates an extra memorable experience.
But the Tennessee Department of Health warns families should never push to induce delivery on special days such as holidays or birthdays, or to make the delivery date arrive more quickly, as that choice can affect the future health of some babies. «Read the rest of this article»
Tennessee Department of Health, Partners Work to Reduce Early Elective Inductions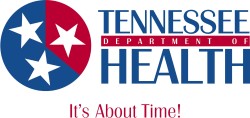 Nashville, TN – Any parent or expectant parent will tell you nine months is a very long time to wait to meet a new baby. But research shows the final weeks of pregnancy are crucial to a baby's development.
The Tennessee Department of Health is working to educate health providers and parents that "Healthy Babies are Worth the Wait" for a full-term, 40-week pregnancy. «Read the rest of this article»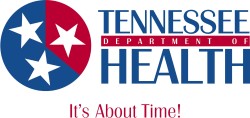 Nashville, TN – The Tennessee Department of Health is supporting the Food and Drug Administration (FDA) in an effort to alert patients who may have been treated in Tennessee with potentially unsafe products from New England Compounding Center.
The FDA announced Monday, October 15th, its concerns about additional NECC products, including injectable ophthalmic drugs used in some eye surgeries and cardioplegic solution used in some heart surgeries after May 21st, 2012. «Read the rest of this article»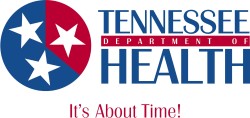 Nashville, TN – The Tennessee Department of Health's semi-annual report on healthcare associated infections released this week has good news for Tennessee hospitals and their patients.
Surgical site and bloodstream infection rates are below the national baseline, providing evidence of progress made by hospitals to keep patients healthy. «Read the rest of this article»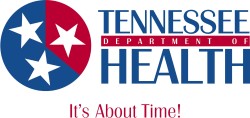 Nashville, TN – According to a report released recently by the state Department of Health, Tennessee hospitals have reduced the rates of healthcare-associated infections (HAIs). The report, titled "Tennessee's Report on Healthcare-Associated Infections: January 1st, 2008  – December 31st, 2010", summarizes the central line-associated bloodstream infection (CLABSI)  reporting activities for calendar years 2008-2010 and surgical site infection (SSI) reporting activities for the 2009 calendar year.
"Healthcare-acquired infections are a completely preventable public health threat. Only through the work and collaboration among many entities has Tennessee experienced such a significant improvement in a very short period," said Health Commissioner John J. Dreyzehner, MD, MPH, of the Tennessee Department of Health. "Those who have contributed to the state's success greatly deserve high praise and recognition for this tremendous accomplishment." «Read the rest of this article»
Phone Lines will open 6:00pm CST September 12th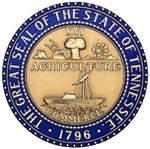 Nashville, TN – The TennCare Standard Spend Down program will again offer open enrollment opportunities to new applicants on Monday, September 12th, 2011 beginning at 6:00pm CST.
Standard Spend Down is available through a waiver to the Medicaid program for a limited number of qualified low income individuals, or those with high, unpaid medical bills who are aged, blind, disabled, or the caretaker relative of a Medicaid eligible child. Eligible individuals must have enough unpaid medical bills to meet the "spend down" threshold to qualify for coverage. «Read the rest of this article»
A letter to the editor from Newt Williams, a national volunteer advocate of the year for the American Heart Association.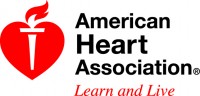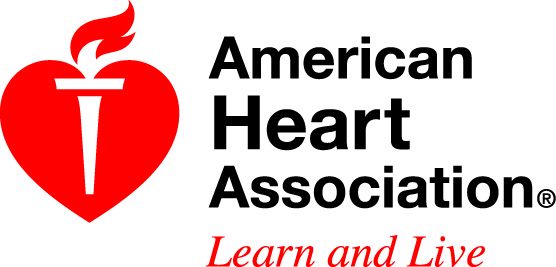 Nashville, TN – Studies show that we tend to underestimate the calories in the foods we eat. We also tend to eat out or order take-out a lot more these days. That's why it's so important that we have adequate information on menus and menu boards to make informed food and beverage choices.
Menu labeling is an inexpensive, common-sense measure that tells us what's in the foods offered. It lets US make the choice. Without it, we're eating blind.
«Read the rest of this article»