Topic: Tennessee Legislature

I have posted two articles regarding the city charter, which got some readers and local officials attention.   On Feb. 24th, the State and Local Government Committee revisited the controversial revisions to Clarksville charter. This time Clarksville officials attended the meeting, but that didn't seem to help; some might say it made it worse.
Despite some folks being confident that the legislature would approve the charter, they did not.  I am not going to rehash the contents of the video; it speaks for itself.  If you thought the last video was "interesting", please take a moment to watch the video from this meeting.  After this meeting, one lobbyist was overheard in an elevator (neither Terry McMoore nor Bill Larson caught her name) saying, "That was textbook on how not to get your legislation passed."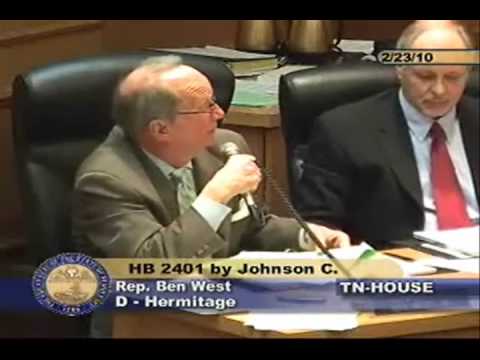 «Read the rest of this article»
Nashville – House Democratic Leader Gary Odom Thursday renewed his call for fair elections in Tennessee by calling on the secretary of state to "do his job" after a state court issued a ruling confirming that state law requires the implementation of paper ballot machines for the 2010 elections to comply with the Voter Confidence Act of 2008.
Odom cited the following ruling from Chancellor Russell Perkins in Davidson County Chancery Court:
"The court finds that the Tennessee Voter Confidence Act does not require the voting system to be implemented by the state of Tennessee to meet 2005 standards," wrote Perkins.
"The court determines that the state is obligated to take prompt, effective steps to meet the statutory deadline using compliant voting systems." «Read the rest of this article»
Ranks first among all legislators in Tennessee Conservation Voters annual scorecard
Nashville – Senator Beverly Marrero of Memphis drew high marks Friday for her stewardship of the environment, receiving the highest ranking of any legislator on the Tennessee Conservation Voters' annual scorecard.
"None of us are surprised to see Senator Marrero perched atop the scorecard for the General Assembly," TCV executive director Chris Ford said. "Her voice is strong, and her door is always open to us. Be it advocating against nuclear waste or for clean water, this lady means business when it comes to our health and Tennessee way of life. «Read the rest of this article»
NASHVILLE – Senator Tim Barnes and Representative Joe Pitts co-sponsored legislation that will make it easier for organizations that feed the homeless to do their work.
The legislation, which passed unanimously in both the Senate and the House, allows not-for-profit groups to provide meals for the homeless without paying costly permit fees that govern restaurants and other commercial food service establishments.
"These organizations and the good folks that run them depend on donations to do their work," Senator Barnes said. "Their resources, especially in times like these, are small, and the need for their services is great.
"Sen. Barnes and I became aware of this problem by working with Loaves and Fishes," Rep. Pitts said. "Loaves and Fishes provides invaluable services to Montgomery County, and with this legislation, they will no longer have to bear the costly burden that regulations would place on them." «Read the rest of this article»
364 Days After Bredesen Signs Choices Act, Legislature sends him a Bill Giving Tennesseans a Real New Choice for Housing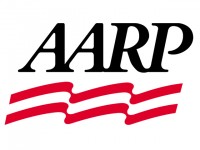 NASHVILLE – Nearly one year to the day after Gov. Phil Bredesen signed into law the Long-Term Care Community Choices Act, the Tennessee Legislature is sending him a bill that creates a housing option – adult care homes – that really provide Tennesseans with a new choice.
The Tennessee Senate unanimously approved legislation Tuesday that authorizes adult care homes, small residences operated for two to five people. The 31-0 vote sends the bill, which was approved unanimously by the House last week, to Gov. Phil Bredesen for his signature. The legislation is part of the governor's 2009 legislative package.
The Adult Care Homes Act was sponsored by Sens. Lowe Finney, Jim Kyle and Charlotte Burks.  In the House, the bill had more than 50 co-sponsors, including Speaker Kent Williams, Speaker Pro Tempore Lois DeBerry and Rep. Dennis Ferguson, who chairs the Legislature's Long-Term Care Committee. «Read the rest of this article»
Tennessee Democratic legislators and Black Caucus members are outraged over an e-mail about President Barack Obama that was sent by a state employee who works for Republican State Senator Diane Black.
The e-mail from Sherri Goforth, a legislative aide and twenty year employee for the state was sent to other staff who also work for Republican Senators. Goforth claims to have hit the wrong button and sent the email to the wrong list of people according to published reports.
The controversial email showed either a portrait or photo of all 43 U.S. presidents but when you get to the picture of Barack Obama the 44th president there is only a wide set of white eyes in a black box background.
«Read the rest of this article»
Pace quickens on Capitol Hill with approval of wide variety of bills. Second Amendment Rights legislation begins to move in Senate Judiciary's Firearms and Ammunition Subcommittee
NASHVILLE, TN:  The pace quickened on Capitol Hill this week as the State Senate acted on a wide variety of bills, including key environmental legislation and several bills protecting our citizens' second amendment rights. Meanwhile, the General Assembly awaits details of the governor's budget, which will be presented to a joint session of the House and Senate on Monday night. «Read the rest of this article»
Committees begin adjustment to new bipartisan makeup
NASHVILLE – On Monday, State Representative Joe Pitts (D-Clarksville) and members of the House and Senate were presented with Governor Phil Bredesen's seventh State of the State Address.
"These economic times are tough on everyone, especially working families," said Pitts (D-Clarksville). "Governor Bredesen made it clear in his speech that while we need to make some tough cuts to our budget, laying off workers and cutting education funding is not the way to bring us through this financial crisis."
During his speech, Governor Bredesen announced his desire to maintain our education funding for K-12 and Pre-K classrooms, as well as challenged the Board of Regents, the University of Tennessee Board of Trustees, and the Tennessee Higher Education Commission to "step outside the box" in trying to find ways to make higher education more affordable.
"Now, more than ever, is the time that Tennesseans need to be able to afford a college education, said Pitts. "When the economy begins to turn around, our citizens need to have the skills and resources necessary to earn those new jobs that will be created."
Finally, the governor spoke about working to make Tennessee the home of green technology research, specifically in the area of solar energy. With the recent announcement of Hemlock Semiconductor investing over $1.2 billion into a new solar panel plant in Clarksville, as well as the continuing development of cellulosic ethanol plants throughout the state, Tennessee has the potential to become the national leader in green technology. «Read the rest of this article»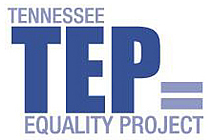 On February 17th, Tennessee Equality Project [TEP] is staging "Advance Equality Day" on the Hill in Nashville.

TEP is staging this annual legislative lobbying event to show state and local legislators that their constituency is paying attention to discriminatory and harmful legislation being proposed in the general assembly. TEP has opposed past attempts by so-called conservative members of the state Republican Party to enact proposals from the national level that seek to restrict certain demographics of our populace from enjoying the protections and safeties guaranteed under the Constitution of the United States and the  Tennessee State Constitution. «Read the rest of this article»
State Senator Rosalind Kurita, State Senator Doug Jackson, five other senators and four representatives have introduced legislation to protect land and waterways from the damage caused by surface coal mining. This environmental bill will be coming up for a vote On April 2.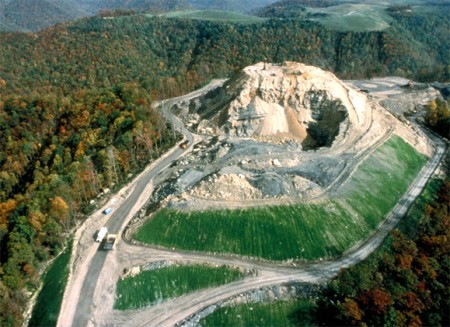 HB 3348/SB 3822 would prohibit the Commissioner of the Department of Environment and Conservation from issuing or renewing a permit, certification or variance for:
Surface coal operations, or resulting waste, fill or in stream treatment within 100 feet of any water of the state. However, the commissioner could issue or renew a permit, certification, or variance for operations to improve the quality of streams previously disturbed by mining
Surface coal mining operations to alter or disturb any ridge line above 2,000 feet elevation above sea level. Joe Schiller, Associate Professor of Biology at Austin Peay State University, has reviewed the bill and states, "This bill certainly deserves strong support and I intend to contact Senator Kurita immediately to thank her for co-sponsoring it and encourage her to try to get it passed."
During a contentious hearing before the Senate Environment, Conservation and Tourism committee on March 26, a National Coal Corporation executive and environmentalists clashed over the bill. «Read the rest of this article»