Topic: Tennessee National Guard

Clarksville, TN – Seeing UH60 Black Hawk helicopters circling above is not unusual in Clarksville Tennessee. However, seeing them land at Austin Peay State University's campus in Downtown Clarksville is.
As part of a coordinated effort between Austin Peay's Governors Guard ROTC program and the Tennessee National Guard, the APSU ROTC department has arranged to have Black Hawk helicopters land on campus three times over the next several weeks.
«Read the rest of this article»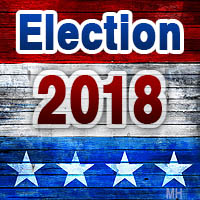 Clarksville, TN – A longtime local trustee official has announced her candidacy to be the next Montgomery County Trustee.
Corinthia P. Elder, 47, has qualified to run in the May Republican primary. If she wins, she'll run in the August general election to succeed current Trustee Brenda Radford. She currently serves as the county's chief deputy trustee.
"It's very important that the next County Trustee be someone with the education, experience and leadership skills to lead the office," Elder said. "I believe with my past work experience, I am qualified to hit the ground running and lead the office forward on Day One."
«Read the rest of this article»
Written by SPC Lauren Ogburn
118th Mobile Public Affairs Detachment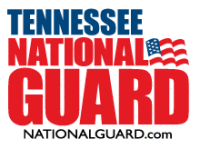 Nashville, TN – Before embarking on a year-long deployment, 36 Tennessee National Guard men and women from the 30th Combat Sustainment Support Battalion, 230th Sustainment Brigade, participated in a casing of the colors ceremony October 21st, 2017 in Humboldt, TN.
The term "Colors" refers to a command, brigade or regiment's distinct flag that uniquely represents the command. The Casing of the Colors ceremony is a U.S. Army tradition that commemorates a unit being deactivated from a parent unit. In the case of the 30th CSSB, the ceremony represents them leaving for their deployment.
«Read the rest of this article»
Written by Sgt. Sarah Kirby
118th Mobile Public Affairs Detachment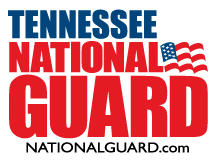 Nashville, TN – More than 120 Soldiers assigned to the Tennessee Army National Guard's 230th Signal Company returned home to Smyrna, Tennessee, October 14th, 2017 after a year-long deployment overseas.
"I'm so excited to be home," said Army Sgt. James Collier, a signal support systems specialist with the 230th Signal Company. "My daughters have grown up so much since I've been gone and I can't wait to get back into a new routine with them and my wife."
«Read the rest of this article»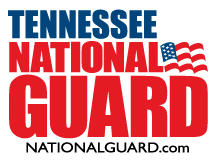 Nashville, TN – Twenty-two Tennessee Army National Guard members of Detachment 5, Company B, 248th Aviation Support Battalion, left Joint Base Berry Field, Nashville, Tennessee September 30th, 2017 to complete two months of pre-deployment training at Fort Hood, Texas.
Det. 5, Co. B, 248 ASB, is a small maintenance detachment based out of Nashville that is set to embark on a year-long deployment to Kuwait in support of Operation Spartan Shield. Operation Spartan Shield is a multiple-force contingency operation based in Kuwait that's set in place to prevent and react to possible threats within the region.
«Read the rest of this article»
Written by Sgt. Neysa Canfield
101st Sustainment Brigade, 101st Airborne Division (AA) Public Affairs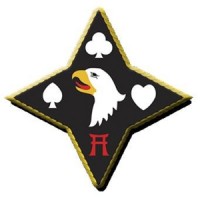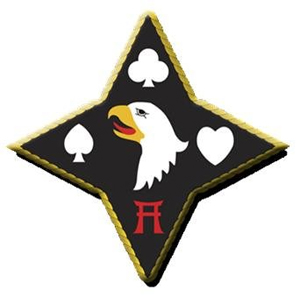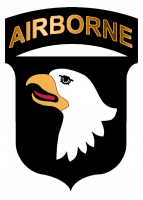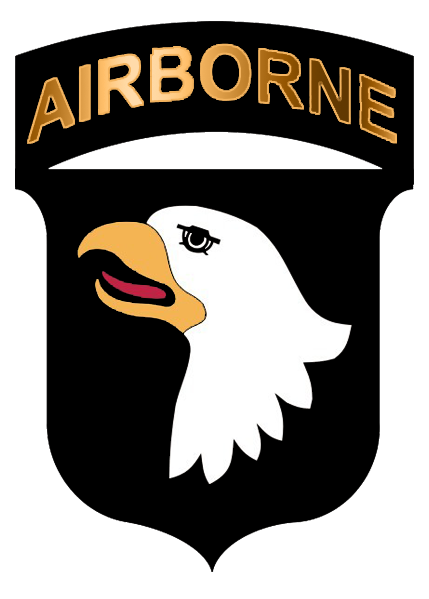 Fort Campbell, KY – Earning and wearing the coveted air assault badge was a goal Staff Sgt. Cole Champion, a motor transport operator assigned to the 1176th Transportation Company of the Tennessee National Guard, has been striving toward for almost 11 years.
However, being in the National Guard made achieving that goal a little more challenging.
It wasn't until Champion's unit selected him to integrate with 541st Transportation Company, 129th Combat Sustainment Support Battalion, 101st Airborne Division (Air Assault) Sustainment Brigade, 101st Abn. Div., as part of the Associated Unit Pilot Program that his goal became a reality.
«Read the rest of this article»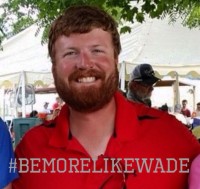 Cunningham, TN – The 3rd annual Be More Like Wade Scholarship 5K Run/Walk/Crawl, in honor of Wade Morgan, was held Saturday, July 29th, 2017 at the Montgomery Central High School. Registration began at 8:00am and the race started at 8:30am.
It was just perfect weather for the event. Partly sunny with a slight breeze that kept everyone cool.
"Compared to the weather we have had just over the last couple of days, this weather is exactly what we prayed for," stated Jessica Morgan, sister-in-law of Wade Morgan.
«Read the rest of this article»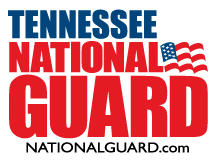 Nashville, TN – The viral photo of a Soldier saluting a funeral procession while standing in the rain has been identified. Colonel Jack L. Usrey is the Senior Army Advisor to the Adjutant General at Tennessee National Guard Headquarters in Nashville.
While driving from Fort Knox, KY last week, Col. Usrey met a funeral procession, stopped, got out of his vehicle and paid his respects to the deceased.
«Read the rest of this article»
Alternative residential program operated by the Tennessee National Guard

Nashville, TN – Tennessee Governor Bill Haslam has officially opened the Tennessee Volunteer ChalleNGe Academy, an alternative residential program operated by the Tennessee National Guard that offers youth between ages 16-18 who have dropped out of school a chance to earn a high school equivalency diploma outside of a traditional school setting.
The academy is housed at the site of the former Woodland Hills Youth Development Center in Nashville where Haslam was joined Friday by Deputy Governor Jim Henry and Major General Max Haston for a ribbon cutting ceremony. The first class of approximately 100 cadets is set to begin July 9th, 2017.
«Read the rest of this article»
Written by Curtis Johnson
Tennessee State Representative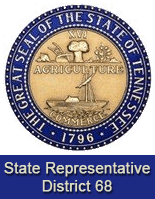 Nashville, TN – The first session of the 110th Tennessee General Assembly adjourned on May 10th, 2017, after passing major legislation that will benefit Tennesseans for generations to come. This is Part 9 of a 12 Part report.
This includes a measure making Tennessee the first state in the nation to offer all adults without a degree tuition-free access to community college; a new law rebuilding a safe and reliable transportation network, while reallocating revenues to maximize taxpayers' return on that investment; and a bill which provides a responsible path to improve access to broadband through investment, deregulation, and education.
Action in the General Assembly also included passage of a balanced budget which takes on no new debt, as well as legislation protecting the elderly, enhancing the state's robust job growth, cracking down on crime, and boosting efforts as the fastest improving state in the nation in K-12 student achievement. Following is a report on key legislation passed this year.
«Read the rest of this article»