Topic: Tennessee National Guard
Written by Maj. Darrin Haas
Tennessee National Guard Joint Public Affairs Office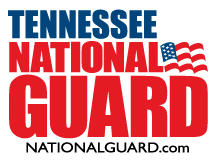 Nashville, TN – Maj. Gen. Terry "Max" Haston, Tennessee's Adjutant General, declared that the opening exercise for Tennessee Maneuvers 2016, the Guard's largest statewide disaster drill in history, was "a complete success."
From May 13th-16th, more than 600 Soldiers and 20 units from Tullahoma's 30th Troop Command completed a series of grueling disaster preparedness exercises throughout Middle Tennessee testing the Guard's ability to provide military assistance in the event of a catastrophic emergency. Soldiers worked alongside many state and local emergency agencies designed to test the abilities of all involved.
«Read the rest of this article»
Tennessee Representative Curtis Johnson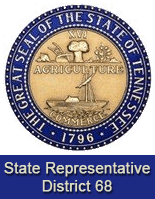 Nashville, TN – The Tennessee House of Representatives was pleased to welcome Mr. Masami Kinefuchi to attend Wednesday's session of the House and to present him with a House Joint Resolution recognizing the great contribution he has made to the economy of Tennessee.
The consul-general's job is to facilitate economic and cultural exchange between Japan and the United States. He has jurisdiction over five states—Arkansas, Kentucky, Louisiana, Mississippi, and Tennessee. In these five states, there are more than 400 Japanese companies.
In Tennessee there are over 180 Japanese-based business employing more than 46,000 individuals with the largest company being Nissan with an assembly plant in Smyrna, Tennessee. Other Japanese companies in Tennessee are Denso, Bridgestone, Calsonic, and Yorozu.
«Read the rest of this article»
Tennessee State Representative Curtis Johnson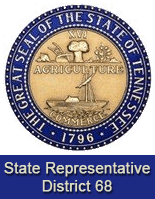 Nashville, TN – House lawmakers moved forward this week with multiple pieces of legislation designed to help military members across the state.
One of those bills, set to be heard on the House floor next week, will allow the five soldiers killed in the Chattanooga terrorist attack that occurred in July to be eligible for the 'Tennessee Fallen Heroes Medal'. Currently, the medal is awarded to honor residents of Tennessee killed while serving on active duty or engaged in military support operations involving a conflict with an opposing foreign force.
As introduced, this new legislation expands on this criteria to also allow the honor to be bestowed on those military men and women killed on Tennessee soil during an attack specifically targeting service members.
«Read the rest of this article»
Tennessee Representative Curtis Johnson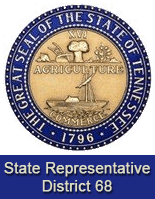 Nashville, TN – The 2016 session of the 109th General Assembly reconvened on Capitol Hill this week to begin work on a number of important issues facing Tennessee. I was pleased to officially be named as Chairman of the House Finance, Ways and Means Subcommittee.
On Monday, the Brig. Gen. Wendell H. Gilbert Tennessee State Veterans Home was officially opened with a ribbon-cutting ceremony attended by Governor Bill Haslam. This project was years in the making, and I am pleased that it is finally opened to serve our veterans.
«Read the rest of this article»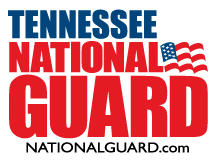 Nashville, TN – Maj. Gen. Max Haston, Tennessee's Adjutant General, today recognized Dollar General Vice President of Government Affairs Steve Brophy and Dollar General for hiring Spc. Josh DeRoisa as the 3,000th hire through the Job Connection Education Program or (JCEP).
DeRoisa's employment represents yet another milestone in the nearly four year old business partnership program assisting Tennessee National Guard members and their families in finding jobs across the state.
«Read the rest of this article»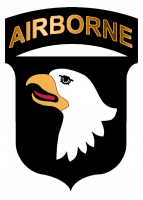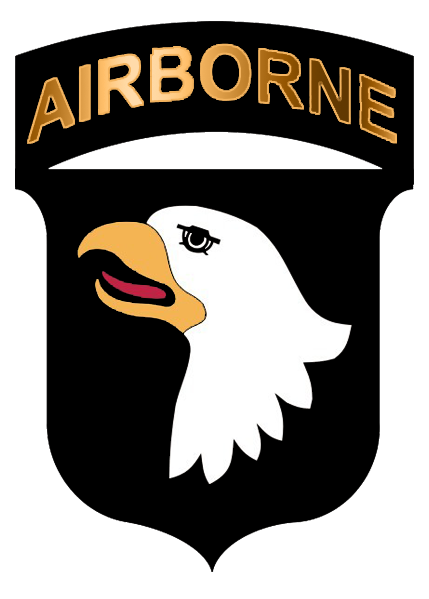 Fort Campbell, KY – Two commissioners from the National Commission on the Future of the Army (NCFA) spent Tuesday morning at Fort Campbell as part of their congressionally-mandated mission.
The NCFA, made up of eight commissioners appointed by Congress and the President, has been charged with examining the structure of the Army and issues related to its size and force mix.
The Commission will make recommendations to the Congress and President on how to modify the Army's structure based on anticipated mission requirements, acceptable levels of risk, and anticipated resources. «Read the rest of this article»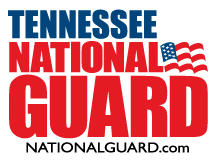 Nashville, TN – The Tennessee National Guard's 45th Civil Support Team (WMD) was ready early last Thursday morning to answer the call made by the Blount County Fire Department through TEMA. When a sheared axle punctured a CSX rail car carrying hazardous material it sparked a fire filling the air with hydrogen cyanide, a poisonous gas, in and around the city of Maryville.
As many as 5000 citizens were evacuated from their homes due to unsafe air and potentially contaminated well water. The 45th deployed 11 personnel and equipment to assist local fire, EPA, and CSX officials with air monitoring of the evacuated area from Thursday to Saturday conducting 24 hour operations during that time.
«Read the rest of this article»
2nd Brigade Combat Team, 101st Airborne Division (AA) Public Affairs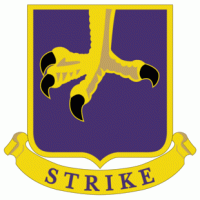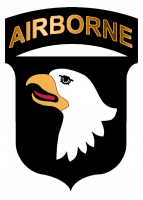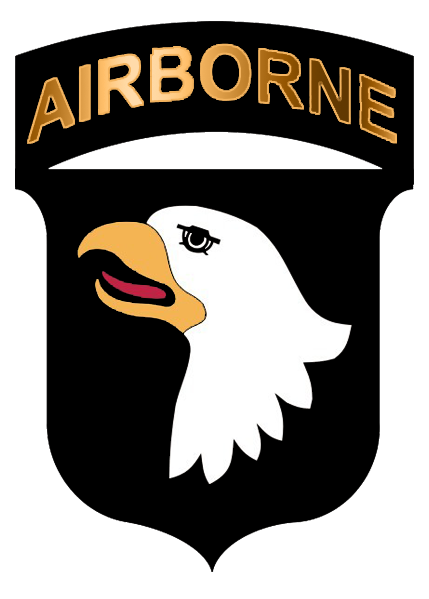 Fort Campbell, KY – Every Thursday at 6:00am at Freedom Fighter's Physical Fitness Center, Soldiers throughout the 2nd Brigade Combat Team, 101st Airborne Division, participate in a Strike yoga class that is offered and taught by Joined Forces Yoga, a nonprofit organization designed to provide service members a complimentary exercise regimen.
«Read the rest of this article»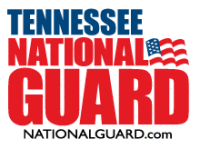 Nashville, TN – Late on Presidents Day 2015, 19 members of the Tennessee Army National Guard's 194th Engineer Brigade, equipped with High Mobility Multipurpose Wheeled Vehicles (HMMWV's), were called out to perform health and wellness checks on motorists in response to rapidly deteriorating road conditions on two major interstates.
That was two weeks ago, and today, Tennessee Army and Air Guard personnel are still at work aiding state and local responders in efforts to recover from a severe winter storm that swept across the state in two waves.
«Read the rest of this article»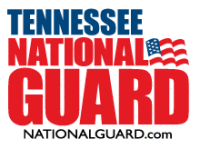 Nashville, TN – Soldiers from Dickson's 267th Military Police Company were on the highway Friday night assisting local authorities with health and welfare checks for stranded motorists along I-40, west of Nashville.
The Soldiers patrolled a 50 mile stretch, both east and west, along the most congested areas. Some motorists were stranded for several hours and the appearance of Soldiers with various supply and comfort items were a welcome sight.
«Read the rest of this article»