Topic: Tennessee National Guard
Written by Staff Sgt. Melisa Washington
Tennessee National Guard J9 Military and Family Readiness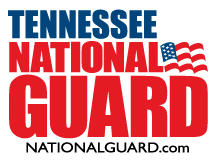 Smyrna, TN – When a fire destroyed Sgt. David Adams' home in Johnson City, Tennessee, this past Wednesday, he was grateful to have his National Guard family at the ready for support. The house caught fire while he was conducting annual training in Alcoa, Tennessee with his unit, Detachment 1, G Troop, 1/230th Air Cavalry.
All of Adams' belongings were destroyed, but luckily his brother, who was staying in the home at the time, was able to evacuate without injuries.
«Read the rest of this article»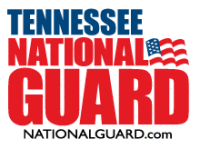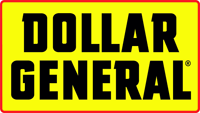 Goodlettsville, TN –  For almost 20 years, the Tennessee National Guard's Child and Youth Program has hosted a Youth Development Week for military-connected children of Tennessee. This year, the Child and Youth Program will host over 200 campers from across the state on Boxwell Reservation in Lebanon, Tenn.
Paige Major, Child and Youth Program coordinator, explains the impact this camp makes on Tennessee's military kids.
«Read the rest of this article»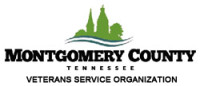 Clarksville, TN – The Montgomery County Veterans Service Organization hosted its annual Memorial Day Ceremony on Monday May 26th, at Veterans Memorial Park in Clarksville Tennessee.
The ceremony was opened by Frank Mir, the Director of the Montgomery County Veterans Service Organization; who welcomed the dignitaries and attendees to the Memorial ceremony. The colors were posted by the 101st Airborne Division Honor Guard, and Stella McKnight backed up by the 101st Airborne Division band sang the national anthem. The Rev. Jodi McCullah the Executive Director of Soldiers and Families Embraced gave the Invocation.
«Read the rest of this article»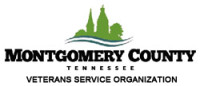 Montgomery County, TN – The Montgomery County Veterans Service Organization is hosting its annual Memorial Day Ceremony at 10:00am, May 26th, at Veterans Memorial Park, Clarksville.
City and county officials, as well as MCVSO staff will give remarks, with the keynote address given by Colonel Karen M. Darnell, United States Air Force, who currently serves as the state inspector general for the Tennessee National Guard.
«Read the rest of this article»
Written by Staff Sgt. Melisa Washington
Tennessee National Guard J9 Military and Family Readiness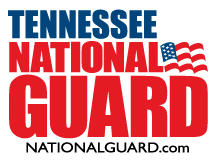 Nashville, TN – Any given Sunday you'll find the Nashville Sounds in camouflage for Military Sunday. It's their tribute to the impact veterans and service members have made on our country.
This Sunday, the team did more than honor service members and their families with their apparel; they made an impact on families of fallen heroes, ensuring these important legacies live on in our community and in their families.
«Read the rest of this article»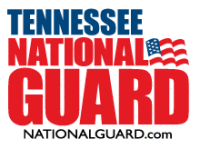 Nashville, TN – Soldiers of the Tennessee Army National Guard's 168th Military Police Battalion and the Volunteer Training Site-Milan have been mobilized to assist motorists in the Dyer County area of West Tennessee.
The National Guard Teams, equipped with water, food and blankets, will conduct welfare checks on motorists to make sure there are no health emergencies. «Read the rest of this article»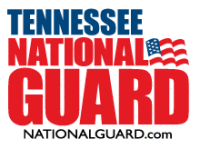 Nashville, TN – The Tennessee National Guard's Joint Force Headquarters staff collected items for 40 local children as part of the Salvation Army's annual Angel Tree project, Monday, December 9th.
"There are a lot of kids who wouldn't have a Christmas present if not for this program," said Chief Master Sgt. Buffy Burton, Superintendent, Knowledge Operations, Tennessee Air National Guard Joint Force Headquarters.
«Read the rest of this article»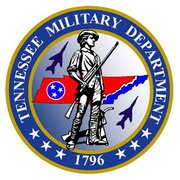 Nashville, TN – The government shutdown leaves more than 1,500 Tennessee National Guard military technicians and contract employees throughout the state on unpaid furlough.
Major General Max Haston, Tennessee's Adjutant General notified employees last week of possible furloughs beginning on October 1st, 2013.
"This is an across the board furlough effecting essentially every military technician and contract employee in the Tennessee Army and Air National Guard," Haston said. "There is no question that this will  cause serious hardships on our employees and degrade our ability to conduct operations, but even with the government shutdown, our remaining Soldiers and Airmen will strive to continue to meet the challenges and ensure the security of our state and nation.  Our Active Guard and Reserve (AGR) and Tennessee State employees will continue to work and maintain essential operations of the Military Department."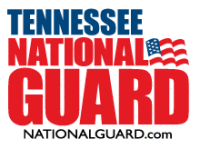 Nashville, TN – Tennessee's 129th Army Band will perform a free, Irish-themed concert in McEwen, TN at McEwen High School Gym, 335 Melrose Street, on Saturday, July 27th. The concert will begin at 2:00pm.
The 129th Army Band is part of the Tennessee National Guard and has a long and distinguished history serving Tennessee and the United States both in peacetime and during armed conflicts.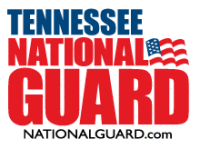 Smyrna, TN – A Hiring Fair will be held on February 14th, at Building 500, on the Smyrna Volunteer Training Site from 1:00pm-4:00pm and is open to all National Guard members, reservists, spouses, and veterans, announced Maj. Gen. Terry "Max" Haston, Tennessee's Adjutant General.
"We're all taught to look out for our buddies and hiring fairs are one way of doing that," Haston said. "Some service members have returned from Iraq or Afghanistan to find the place where they worked no longer in business, and now they're out looking. We're trying to help them every way we can." «Read the rest of this article»