Topic: Tennessee National Guard
Tennessee Governor Bill Haslam Appoints Three New TSVH Board Members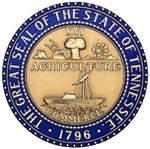 Nashville, TN – The Tennessee State Veterans Homes Board unanimously elected Mary Ross as the new Chairperson effective July 1st. Ross is the first woman to be elected to the position which oversees three Tennessee State Veterans Homes.
"Clarksville-Montgomery County continues to provide outstanding leadership in our state and Mary Ross is an exemplary choice as Chair of the TN State Veterans Home Board," said Tennessee State Representative Joe Pitts.  "She and David, her husband, work tirelessly everyday to champion the cause of veterans not only in our community but across our region.  This is a fitting and timely honor." «Read the rest of this article»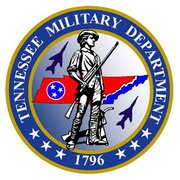 Nashville, TN – Col. Harry Montgomery, of Collierville, TN, was promoted to Brigadier General in ceremonies at the 164th Airlift Wing, Memphis, February 27th. Maj. Gen. Terry M. Haston, Tennessee's Adjutant General, named Montgomery Chief of Staff, Air, and he officially assumed command in the February ceremony.
Montgomery previously served as the commander of the 164th Airlift Wing in Memphis, and replaces Maj. Gen. Rita Works, who served as COS since 2008.  Montgomery was named as the Chief of Staff in December 2011.
«Read the rest of this article»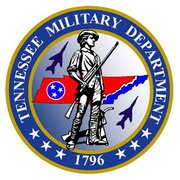 Nashville, TN – Maj. Gen. Max Haston, Tennessee's Adjutant General, states that a Middle Tennessee Employment Assistance Workshop will be held February 14th-16th for National Guard members, Reservists, and all veterans. It is also for spouses and it is completely free to participants.
The workshop will take place at the National Guard's 118th Air Wing Headquarters in Nashville, 240 Knapp Boulevard, Building 801. «Read the rest of this article»
This is the second in a series of articles detailing legislation filed by Rep. Joe Pitts (D-Clarksville) for the 2nd session of the 107th General Assembly.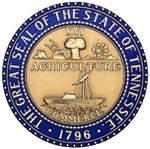 Nashville, TN – Tennessee State Representative Joe Pitts (D-Clarksville) has filed legislation that clarifies eligibility for the HOPE scholarship for military dependents. House Bill 2742/Senate Bill 2571 removes the requirement that a military parent's home of record or residence be Tennessee if a student qualifies to be classified as an in-state student and meets other specified requirements.
"Several active duty military constituents brought to my attention that when they applied for the HOPE scholarship for their children they were not eligible because the active duty member's home of record was not Tennessee even though they were Tennesseans," said Pitts.  "Tennessee State Senator Tim Barnes and I immediately began working on amending the wording that states "Dependent children of members of the armed forces or Tennessee National Guard whose home of record, at the time of entry into military service, was determined to be Tennessee." «Read the rest of this article»
Written by Joshua Love
Titans Online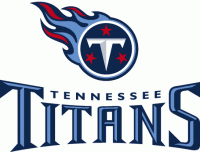 Nashville, TN – Mission Accomplished! Titans Cheerleaders Brintley, Jalanda, Jessi, Stormi, Tanzye, and Tennessee Titans Cheerleader Alumni and 2007 Pro Bowl Representative, Jennifer, have made it home safely after a weeklong goodwill trip visiting military bases in Kuwait.
Sponsored by the Morale, Wellness, and Recreation (MWR) department of the military and accompanied by Pro Sports MVP, the six ladies visited Camp Arifjan, Camp Virginia, Camp Buehring, Camp Morrell, Ali Al Salem Air Base (The Rock), and Camp Patriot. On each stop, our very own Titans Cheerleaders treated the troops to a one-hour variety show performance, which involved singing, dancing and interactive skits.
«Read the rest of this article»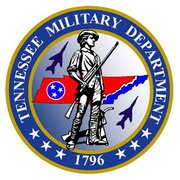 Nashville, TN – Maj. Gen. Max Haston, Tennessee's Adjutant General, has announced a Middle Tennessee Job Fair to be held in Smyrna Thursday, December 15th, for National Guard members, Reservists, spouses, and all veterans.
The Job Fair will be at the National Guard's Regional Training Institute, Building 500, from 1:00pm to 4:00pm. «Read the rest of this article»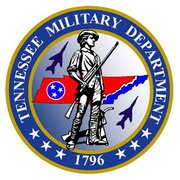 Nashville, TN – On December 13th, the Tennessee Military Department will celebrate the 375th Birthday of the National Guard, the country's oldest military organization.
The National Guard's Citizen-Soldiers have a long and proud history that took root in the nation's colonial beginnings.
During the 1630s, British settlements in North America were primarily limited to areas along the Atlantic coast. As colonists expanded west into the interior of the country, they often faced armed conflict with Native Americans. Colonists were often responsible for their own defense and organized into separate militia companies to defend against Indian attacks. They adopted the British militia system, which required all males of a specified age to possess weapons and be prepared to defend their communities. «Read the rest of this article»
Veterans Day Designated a Free State Park Day for Tennessee Veterans, Including Complimentary Golfing and Night of Camping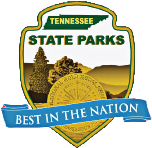 Nashville, TN – Tennessee State Parks announced today its annual free state park day for all Tennessee veterans on Friday, November 11th, offering one free night of camping and complimentary greens fees for 18 holes of golf with appropriate identification.
Passed by the General Assembly in 2010, the policy calls for a yearly, special state parks day to honor Tennessee's resident veterans.
"This is our way of honoring the many brave men and women who have served our country," said Environment and Conservation Commissioner Bob Martineau.  "The state parks family extends a warm invitation to all of Tennessee's veterans to visit us on November 11th and enjoy a day in one of our beautiful parks." «Read the rest of this article»
The 10th Anniversary of 9/11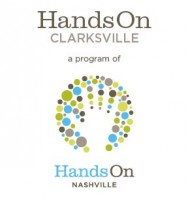 Clarksville, TN – "America Sings!" will be held Sunday, September 11th, 2011 at the Austin Peay University, Clement Auditorium from 12:00pm to 3:30pm.
Many of the performers have served in the military, come from military families, or volunteered their time playing for our troops both nationally and internationally.  They are ALL donating their time and talents for this effort, which will be submitted to The Corporation for National and Community Service (CNCS) for their "10th Anniversary Challenge", allowing Clarksville to qualify for a grant to be used to support future 9/11 events and projects. «Read the rest of this article»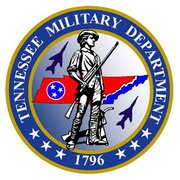 Nashville, TN – Tennessee National Guard officials announced today that investigators from the Army Safety Center and Army Aviation Center have concluded their investigation into the crash of an OH-58D Kiowa Warrior helicopter July 9th in Campbell County. 
1st Lt. Thomas Joseph Williams, Jr. and Chief Warrant Officer 4 Daniel Cole were killed in the accident. «Read the rest of this article»