Topic: Tennessee National Guard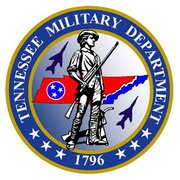 Nashville, TN – The government shutdown leaves more than 1,500 Tennessee National Guard military technicians and contract employees throughout the state on unpaid furlough.
Major General Max Haston, Tennessee's Adjutant General notified employees last week of possible furloughs beginning on October 1st, 2013.
"This is an across the board furlough effecting essentially every military technician and contract employee in the Tennessee Army and Air National Guard," Haston said. "There is no question that this will  cause serious hardships on our employees and degrade our ability to conduct operations, but even with the government shutdown, our remaining Soldiers and Airmen will strive to continue to meet the challenges and ensure the security of our state and nation.  Our Active Guard and Reserve (AGR) and Tennessee State employees will continue to work and maintain essential operations of the Military Department."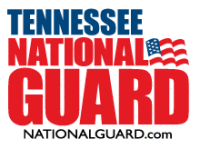 Nashville, TN – Tennessee's 129th Army Band will perform a free, Irish-themed concert in McEwen, TN at McEwen High School Gym, 335 Melrose Street, on Saturday, July 27th. The concert will begin at 2:00pm.
The 129th Army Band is part of the Tennessee National Guard and has a long and distinguished history serving Tennessee and the United States both in peacetime and during armed conflicts.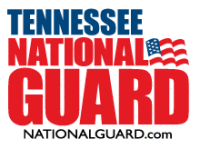 Smyrna, TN – A Hiring Fair will be held on February 14th, at Building 500, on the Smyrna Volunteer Training Site from 1:00pm-4:00pm and is open to all National Guard members, reservists, spouses, and veterans, announced Maj. Gen. Terry "Max" Haston, Tennessee's Adjutant General.
"We're all taught to look out for our buddies and hiring fairs are one way of doing that," Haston said. "Some service members have returned from Iraq or Afghanistan to find the place where they worked no longer in business, and now they're out looking. We're trying to help them every way we can." «Read the rest of this article»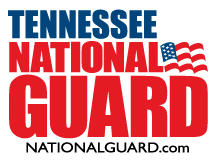 Nashville, TN – Soldiers and Airmen gathered at the Tennessee National Guard Headquarters on December 13th to celebrate and honor the 376th Birthday of the National Guard.
Maj. Gen. Max Haston, Tennessee's Adjutant General, held the birthday celebration and cake cutting to remember the long and storied history of the Guard, the oldest component of the Armed forces in the United States.
«Read the rest of this article»
Austin Peay State University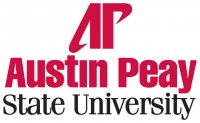 Clarksville, TN – The goat, a runt in terms of size, limped around a make-shift pen set up on the grounds of the Austin Peay State University Environmental Education Center, or APSU farm.
His hoof was overgrown and infected, prompting APSU adjunct professor of agriculture Bob Moore to pull out a pair of metal trimmers and clip back the gnarled, black growth as if it were simply a long fingernail.
«Read the rest of this article»
Veterans Day Designated a Free State Park Day for Tennessee Veterans, Including Complimentary Golfing and Night of Camping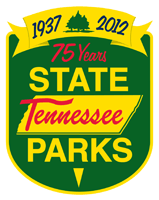 Nashville, TN – Tennessee State Parks announced today its annual free state parks day for all Tennessee veterans on Monday, November 12th, offering one free night of camping and complimentary greens fees for 18 holes of golf with appropriate identification.
Passed by the Tennessee General Assembly in 2010, the policy calls for a yearly, special state parks day to honor Tennessee's resident veterans.
"This is our way of honoring the many brave men and women who have served our country," said Environment and Conservation Commissioner Bob Martineau.  "The state parks family extends a warm invitation to all of Tennessee's veterans to visit us on November 12th and enjoy a day in one of our beautiful parks." «Read the rest of this article»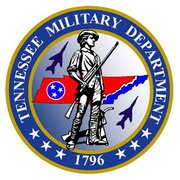 Nashville, TN – On October 24th, Kangaroo Express presented a check for $75,198 to the Enlisted Association of the National Guard of Tennessee Auxiliary Soldier/Airman Relief Fund, Inc., providing financial assistance to Tennessee National  Guard families who might be in need.
The money was raised as part of the company's "Salute Our Troops" fundraising campaign that ran from Independence Day through Labor Day of this year, collecting donations from its customers across 13 states.
«Read the rest of this article»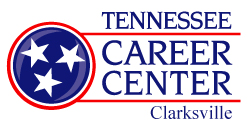 Clarksville, TN – On Thursday, October 25th, the Tennessee Career Center of Clarksville will hold Paychecks for Patriots Hiring Fair from 10:00am-2:00pm.
The Tennessee Department of Labor has partnered with Dollar General and several major employers in Tennessee to connect veterans with jobs. The "Paychecks for Patriots" hiring fair will be held on October 25th in 13 Tennessee Career Centers throughout the state and will feature local employers interested in putting veterans to work. «Read the rest of this article»
Tennessee Governor Bill Haslam Appoints Three New TSVH Board Members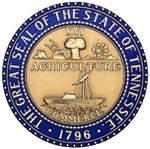 Nashville, TN – The Tennessee State Veterans Homes Board unanimously elected Mary Ross as the new Chairperson effective July 1st. Ross is the first woman to be elected to the position which oversees three Tennessee State Veterans Homes.
"Clarksville-Montgomery County continues to provide outstanding leadership in our state and Mary Ross is an exemplary choice as Chair of the TN State Veterans Home Board," said Tennessee State Representative Joe Pitts.  "She and David, her husband, work tirelessly everyday to champion the cause of veterans not only in our community but across our region.  This is a fitting and timely honor." «Read the rest of this article»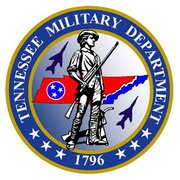 Nashville, TN – Col. Harry Montgomery, of Collierville, TN, was promoted to Brigadier General in ceremonies at the 164th Airlift Wing, Memphis, February 27th. Maj. Gen. Terry M. Haston, Tennessee's Adjutant General, named Montgomery Chief of Staff, Air, and he officially assumed command in the February ceremony.
Montgomery previously served as the commander of the 164th Airlift Wing in Memphis, and replaces Maj. Gen. Rita Works, who served as COS since 2008.  Montgomery was named as the Chief of Staff in December 2011.
«Read the rest of this article»