Topic: Tennessee River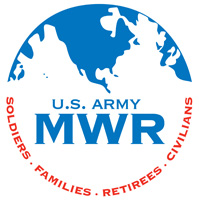 Fort Campbell, KY – Fort Campbell Outdoor Recreation's Rough and Tough Hiking Tour's last hike of the Spring Session will be a 10 mile hike at Prentice Cooper State Forest Mullen's Cove Loop on Saturday, May 9th.
This recreational area has over 24,000 acres of hiking, camping, and mountain biking possibilities. This 10 mile loop offers one of the most stunning views of the Tennessee River Gorge along the way. Bring plenty of water and snacks.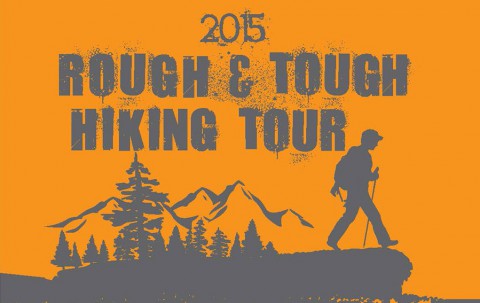 «Read the rest of this article»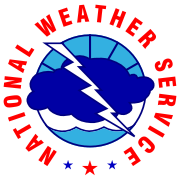 Nashville, TN – The National Weather Service (NWS) has issued an ice storm warning for Clarksville-Montgomery County and Middle Tennessee which is in effect from noon today, February 20th to 9:00am CST Saturday, February 21st.
A developing storm system will spread moisture into Middle Tennessee today. With a deep layer of cold air initially in place, precipitation is expected to start out as all snow.
«Read the rest of this article»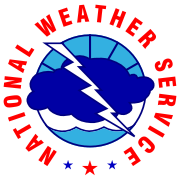 Nashville, TN – The National Weather Service has issued a winter storm warning for ice and snow which is in effect from noon Friday, February 20th to 9:00am CST Saturday, February 21st for Clarksville-Montgomery County as well as Middle Tennessee.
Accumulations from 1 to 2 inches of snow are expected Friday, followed by one tenth to one half inch of ice in the form of freezing rain Friday evening through early Saturday morning. Areas along and east of Interstate 65 will be the hardest hit with new ice amounts up to one half inch. The east half of Middle Tennessee may later be placed under an ice storm warning.
«Read the rest of this article»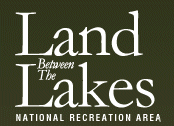 Golden Pond, KY – Land Between The Lakes National Recreation Area invites the public to the 153rd Fort Henry Anniversary Program and Walk. Local history about the Civil War in the area will be presented on Saturday, February 7th, from 1:00pm-2:30pm at The Homeplace.
A guided ¼ mile walk follows the program from 3:00pm-4:00pm at the Fort Henry Trail parking area. The walk is weather dependent. Registration and full deposit required:  $5.00/adults and $3.00/children. Call 270.924.2020 to make a reservation. «Read the rest of this article»

Nashville, TN – The 24th edition of the Tennessee Sandhill Crane Festival is set to be held January 17th-18th at the Hiwassee Refuge and at the Birchwood Community Center.
The TWRA is the primary sponsor for the festival and many staff members and volunteers will again be contributing their services. For the fourth consecutive year, Olin Chlor Alkali Products is the corporate sponsor for the festival.
The festival is a celebration of the thousands of sandhill cranes that migrate through or spend the winter on and around the Hiwassee Refuge in Birchwood as well as an opportunity to focus attention on the rich wildlife heritage of the state and the Native American history of the area.
«Read the rest of this article»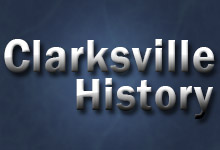 Clarksville, TN – Our lives here in Middle Tennessee are built upon the foundation of those who lived before us. The names of these souls of long ago are sprinkled upon our consciousness as they are now reflected in the names of our counties, cities, and roads: John Montgomery, George Rogers Clark, James Robertson, etc.
They are people who lived the prime of their lives in the late 18th century on the cusp of a new nation, bordering a frontier with a plethora of possibilities. These men are revered and their lives have been boiled down to a thick consistency of stories that all reflect their heroism, bravery, and sometimes larger than life achievements.
There is a definite vibe that they are only to be portrayed as one dimensional hero type characters. Along with that I get the feeling that to declare anything else is pretty much blasphemy.
«Read the rest of this article»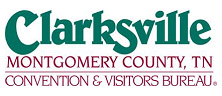 Clarksville, TN – The American Queen of the American Queen Steamboat Company will be making another stop at McGregor Park on October 31st.
Make your way down to the Cumberland River on Friday, and you can see the largest steamboat in the world dock. There you can take look at the massive American Queen, a "genteel, floating antebellum mansion", as their website describes it.
«Read the rest of this article»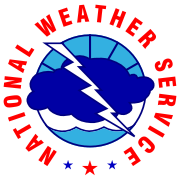 Nashville, TN – According to the National Weather Service, an intense weather system that is expected to begin developing over the plains tonight will likely bring severe weather to the Clarksville-Montgomery County area as well as Middle Tennessee as early as late Monday evening through Tuesday.
By late evening Monday, Middle Tennessee will be well within the warm sector of this system. Isolated to scattered thunderstorms will be possible during this time frame and any of these storms could become severe. Damaging wind gusts and one or two tornadoes are not out of the question. «Read the rest of this article»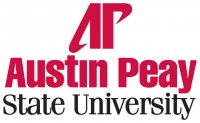 Clarksville, TN – While visiting Austin, Texas, in 2013, Karen Parr-Moody came across a painting by the renowned folk artist Jimmy Lee Sudduth. The dusty image was of a girl in a swimsuit, and it evoked strong childhood memories for Parr-Moody.
"I really identified with going to my grandfather's fishing camp every weekend on the Tennessee River," she said. "It's rustic and beautiful down there. The 'Bikini Girl' just reminded me of growing up and being a little girl."
«Read the rest of this article»
Tennessee's Andy Morgan Wins Angler Of The Year Title, $100,000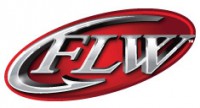 Paris, TN – Rookie pro Skip Johnson of Goodells, MI, brought the fourth-largest stringer of the entire tournament to the scale Sunday – a five-bass limit weighing 24 pounds even – to win the Walmart FLW Tour at Kentucky Lake presented by Evinrude.
Johnson's four-day total of 20 bass weighing 88 pounds, 10 ounces gave him the win by a narrow 1-pound, 2-ounce margin over second-place pro Jason Lambert of Pickwick Dam, Tennessee, and earned him the $100,000 prize in an exciting finale to the four-day event that wrapped up the 2014 Walmart FLW Tour regular season.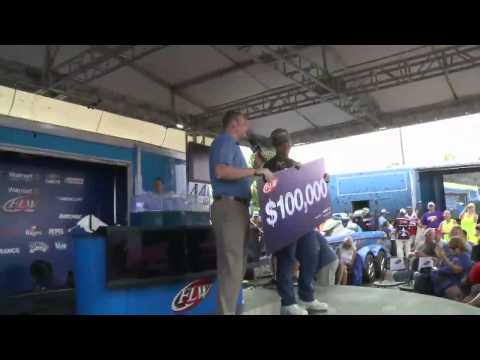 «Read the rest of this article»