Topic: Tennessee State House District 74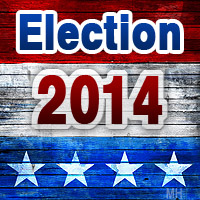 Clarksville, TN – Tennessee State House Candidate Keith Svadba who is running as a Republican for State House District 74 has just recently received endorsements from two conservative organizations.
Recently, State House Candidate Keith Svadba received an endorsement from the Seventh District Coalition which is a liberty-minded organization that covers the US Seventh Congressional District.
«Read the rest of this article»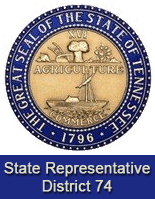 Nashville, TN – President Barack Obama came to Nashville on Thursday as part of his post State of the Union tour of speeches.
The President chose to speak at McGavock High School in part because of the great work local schools have done to improve student achievement and graduation rates.
Part of the success has been the Nashville Career Academies program, instituted by MNPS with the help of then Governor Phil Bredesen, which has offered the opportunity for many Tennesseans to learn the skills needed to join the middle class. «Read the rest of this article»
A bill has been filed to close poor performing for-profit virtual schools
John Tidwell, Tennessee State Representative for District 74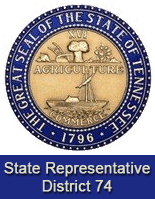 Nashville, TN – The day after a news story by News Channel 5's Phil Williams broke alleging a potential grade-fixing scheme by the K12, Inc. operated Tennessee Virtual Academy, the House Education Subcommittee heard legislation that would limit or abolish this underperforming and highly controversial experiment.
Passed in 2011 despite overwhelming evidence of poor performance nationwide, the Tennessee Virtual Schools Act allowed the for-profit Virginia based firm K12, Inc. to begin operating in our state. Since then, the Tennessee Virtual Academy has achieved the lowest scores possible (1 out of a potential 5) in all categories of the state's TVAAS grading system. «Read the rest of this article»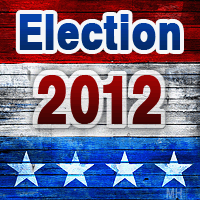 Clarksville, TN – District 74 State Representative John Tidwell makes the first impression of a "good old country boy" who just climbed out of the combine to greet you.   Once you get him started, he's like your country neighbor talking about the crops and the livestock, he's probably not going to stop talking until you tell him you've got to get home for dinner, but make no mistake, he's just as comfortable roaming the halls of the Tennessee Legislature as he is leaning against the fencepost "shooting the breeze."
Tidwell was a guest on "Clarksville in Review" this weekend on WJZM 1400am with host Hank Bonecutter, on the heals of last Thursday's primary where Lauri Day defeated Nick Steward for the republican nomination.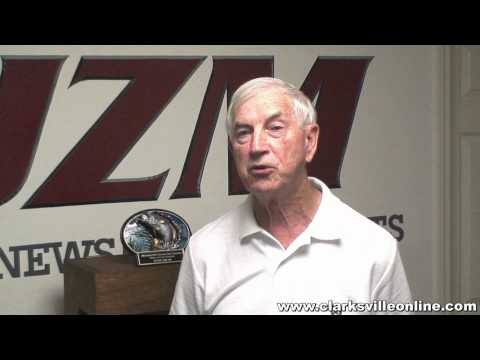 «Read the rest of this article»
Clarksville, TN – Neil Revlett, founder and chairman of the Common Sense Coalition is calling for embattled Ward 1 City Councilman, and Tennessee State House District 74 candidate Nick Steward to resign his council seat, and claims that Steward may have committed voter fraud.
In a press release, Revlett claims:
"The Common Sense Coalition of Montgomery County appreciates that Mr. Steward answered many of the questions about his character in an interview with Hank Bonecutter on the radio program "Clarksville in Review" and other local media. «Read the rest of this article»
Clarksville, TN – Ward 1 Clarksville City Councilman Nick Steward has come clean.
We think.
While being interviewed on my talk show, "Clarksville in Review," Nick admitted to stealing from the Army, and being kicked out because of it.  He also admitted to receiving a DUI in Arkansas in 2010, before he was elected to the council in November of the same year.
According to a background check provided by the Common Sense Coalition, Nick has had his fair share of legal problems, and questions have swirled around him since he first burst onto the Clarksville political scene. «Read the rest of this article»
Clarksville, TN – Embattled Ward 1 Clarksville City Councilman, and state legislative candidate Nick Steward, admitted to stealing from the Army while serving in Afghanistan, and receiving a "general discharge" for his crime.
In an exclusive interview on Clarksville news talk radio station, WJZM, Steward said that he took some computer parts for his personal use while ordering supplies for his unit.  Steward said he was caught "by my chain of command" and eventually discharged from service.  This is the first time that Steward has admitted to his indiscretion publicly. «Read the rest of this article»
Nashville, TN – It has been an honor to serve as the Tennessee State Representative of the 74th district and today I am declaring my bid for re-election. I will continue to focus on what is important for the people of Humphreys, Houston and the western part of Montgomery County.  Over the past years I have had a strong focus on constituency needs, education, environment and veteran issues.
I was born to two school teachers, my mother a math teacher and father a science and agriculture teacher. After graduating from Castle Heights Military Academy located in Lebanon, Tennessee,  I attended the University of Tennessee – Knoxville were I received a Bachelor of Science degree in Civil Engineering. Currently I hold a Professional License and I am also a member of the Caldwell Masonic Lodge.
«Read the rest of this article»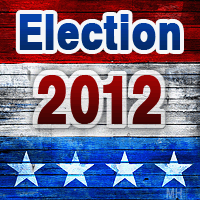 Humphreys County, TN – On Monday, April 23rd, the Humphreys County Tea Party, hosted state representative GOP candidates, Lauri Day and Nick Steward, for the race for TN District 74. Lauri Day won the straw poll vote 30-18, with 5 undecided.
Lauri Day will be speaking at the Montgomery County Young Republican meeting on May 15th, Montgomery County Common Sense Coalition on May 17th, at The Red River Republican meeting on May 19th and the Montgomery County GOP meeting on May 22nd.
For further information contact: www.day4tnhouserep.com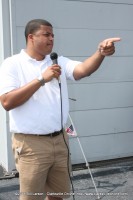 Clarksville, TN – Ward 1 Clarksville City Councilman Nick Steward says, if elected to the Tennessee District 74 house seat in November, he has no plans to step down from the Clarksville city council.
"The residents of Ward 1 elected me to do a job, and I intend to do that" Steward said in an exclusive WJZM interview.  Appearing on "Clarksville in Review" this weekend, Steward said he had been asked by several people to consider running for the state office, once the new district had been drawn.  "I've spoken to several state officials who currently serve in dual roles from their community, and it's perfectly legal, and if elected, I plan to do both" said Steward. «Read the rest of this article»