Topic: Tennessee State Legislature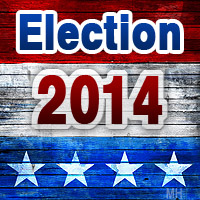 Clarksville, TN – Curtis Johnson, Tennessee State Representative, has announced he is running for reelection in District 68.
"I want to help Clarksville become a great place to live and work. By passing laws to help businesses thrive, more jobs are created. By passing budgets to fund our K-12 schools and universities, such as Austin Peay, we provide educational opportunities for our young people," said Johnson. "By passing incentives, businesses will come from other states to our business-friendly state.  With Fort Campbell being located in Montgomery County, it is important to provide incentives and services for our military servicemen and women and our veterans. "
«Read the rest of this article»
Clarksville TN –  Senator-elect Dr. Mark Green, has already introduced his first piece of legislation, and he hasn't even be sworn into office yet.  Recently elected to the 22nd District, and awaiting the next term of the Tennessee Legislature, Dr. Green is ready to get to work.
"One of our first priorities is to make sure that the veterans in our community have not only a voice, but an easier transition from military life back into the private sector, said Green.  The veterans in Tennessee are committed to fighting for their community and country, and I am committed to fighting for them." «Read the rest of this article»
Clarksville, TN – Ward 11 City Councilwoman Kaye Jones has sent an e-mail to the local legislative delegation urging them to reject a recently approved revision to the Clarksville city charter.  Jones said the charter is only "half done" and "doesn't represent the wishes of the citizens of Clarksville."
The Clarksville City Council recently approved revisions made to the charter by a special commission of community leaders appointed by Clarksville Mayor Kim McMillan. The state legislature is expected to review the charter, and if approved, will send it back to the city council for another vote. It must pass the council with a two thirds majority vote to become official. «Read the rest of this article»
Clarksville, TN – The current debate over who's responsible for selecting the new Planning Director is another prime example of Clarksville politics at work.  It seems that we're destined for this type of debate regardless of who's in the Mayor's office.  Both of them.
( Feel free to insert your favorite consolidated government argument here).
I've come to accept the fact that we're just not EVER happy with who is running the City of Clarksville or Montgomery County. «Read the rest of this article»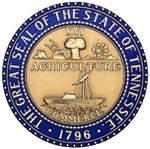 Nashville, TN – Tennessee State Representative Curtis Johnson (R-Clarksville) passed a resolution on the House floor late last week commending the staff at the Fort Campbell Warrior Transition Battalion (WTB) for their meritorious service to our troops. House Joint Resolution 711 enjoyed the full support of the House and has been signed by Governor Haslam.
The Warrior Transition Battalion staff is tasked with supporting more than 800 troops who are in transition after returning from missions overseas. Representative Johnson applauded the important work they do, emphasizing the range of care provided by the battalion. «Read the rest of this article»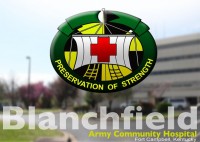 Nashville, TN – During an early morning legislative session in March, Tennessee State lawmakers passed a resolution commending the staff at the Fort Campbell Warrior Transition Battalion (WTB) for their efforts to help wounded, injured and ill Soldiers heal and successfully transition back to duty or out of the military.
When Tennessee State Representative Curtis Johnson visited Fort Campbell Kentucky with Tennessee Governor Bill Haslam, Johnson felt led to organize this recognition of ill and injured Soldiers.
«Read the rest of this article»

Nashville, TN – Students from Clarksville Montgomery School System joined approximately 400 of their high school peers in Nashville on March 9th to express their views on public education in Tennessee at the Tennessee School Boards Association (TSBA) Student Congress on Policies in Education (SCOPE).
«Read the rest of this article»
Clarksville, TN – Clarksville Ward 1 city councilman Nick Steward will hold an official press conference on February 1st to announce his plans to run for the State Legislature, District 74.   The newly redrawn district includes over 66,000 voters, with over 40,000 in Clarksville/Montgomery County.
Steward, a Republican, tells Clarksville Online, "Last year a group of business owners and community leaders approached me to let me know they were happy with my votes and leadership on the Clarksville City Council.  They asked me if I would consider running for state office.  I told them I would give it some thought, but I was focused on the task at hand.  During the redistricting process, a few more people in our community and around Tennessee approached me as well.  After a great deal of thought and prayer, I felt that I do have a lot to offer our community and Tennessee by serving in the State House." «Read the rest of this article»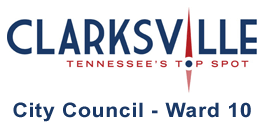 Clarksville, TN – Last Thursday night, I wrote that efforts to send either an update to the current outdated charter or the mayor's version of the revised charter to the state for approval failed as neither received the 2/3 majority vote needed.
As you will recall the main purpose of both efforts was to fix the city's recent strict interpretation of the current charter on people who do business with the city and were selected for city committees. Some have asked what will that mean since they can no longer can do both. Basically it means the city will have to be more diligent in selecting citizens that do not have business ties to the city for committees. «Read the rest of this article»
Bi-Partisan group of lawmakers pledge to examine data and research
Nashville – Letting school officials set the first day of the school year in early-August may be costing Tennessee $189 million in consumer spending, $9.72 million in total new state tax revenue, $5.5 million in total local tax revenue, $72.92 million in new worker income and the potential to create 2,619 new jobs, according to a recent economic analysis.
"We are not asking to have scheduling control over the school year, just one day out of 180," said Rep. Bill Dunn, Knoxville. "School officials will set all holidays, vacation days, work days, semester end dates and the last day of school."
Lawmakers are discussing the possibility of moving the school start date, and hope during the next few months they can reach agreements with school officials.
"As lawmakers, we are entrusted with both the financial success as well as academic success of our educational system. In these difficult times, we must use current data and adequate analysis to determine if we are giving our taxpayers the best on their investment; therefore, we must carefully examine the feasibility of beginning the school year in the middle of the summer when all current analysis concludes that this is neither good for the student or taxpayer," said Rep. John DeBerry, Memphis. «Read the rest of this article»