Topic: Tennessee State Parks and Natural Areas
Participants can take advantage of room specials at the Fall Creek Falls Inn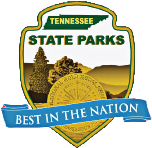 Pikeville, TN – Fall Creek Falls State Park is offering its annual basket-making workshop February 8th-9th, 2013, for participants interested in learning a new craft or refining existing basket-weaving skills.
Participants will learn the basics of basket weaving, with the opportunity to weave a small, wooden-bottom fruit basket on Friday evening and a larger wooden-bottom basket tote on Saturday morning.  With more than 25 years of experience, Jim and Nancy Phillips will serve as class instructors. There is a limit of 22 people for this workshop. «Read the rest of this article»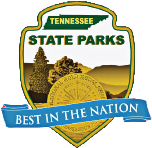 Nashville, TN – The Tennessee Department of Environment and Conservation's Division of Natural Areas will host two guided day hikes at Middle Tennessee natural areas on Saturday, January 26th, including excursions to Short Springs State Natural Area in Coffee County and Virgin Falls State Natural Area in White County.
On the Short Springs hike, hikers will pass beautiful waterfalls on scenic trails. Virgin Falls has one of Tennessee's best-loved hiking trails. «Read the rest of this article»
New External-Facing GIS Application Offers Unique Mapping Components and Interactive Design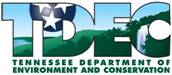 Nashville, TN – The Tennessee Department of Environment and Conservation announced today the launch of its new Geographic Information System (GIS)-based site that provides up-to-date interactive maps and information about recreational opportunities at Tennessee State Parks and natural areas.
Plans also are under way to incorporate GIS information about state historical and archaeological sites in the future. «Read the rest of this article»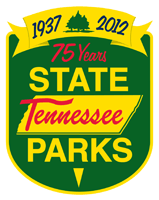 Nashville, TN – Make plans now to ring in 2013 with a number of special New Year's Eve celebrations at Tennessee State Parks inns and restaurants, including dinner buffets, holiday room discounts, music and dancing!
New Year's Eve dinner will be served December 31st at Cumberland Mountain, Montgomery Bell, Paris Landing and Pickwick Landing state parks.
This special dinner will include a variety of entrees, dessert and a select variety of beers, wines and champagne. «Read the rest of this article»
Bill Larson and Jerry Blessing of the Tennessee Titans contributed to this story
Clarksville, TN –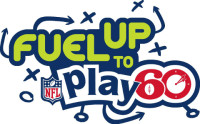 The Clarksville-Montgomery County School System played host to a visit from the Tennessee Titans and Tennessee State Parks at Northeast Middle School on Wednesday as part of the NFL's Play 60 Initiative.
Designed to tackle childhood obesity, NFL PLAY 60 brings together the NFL's long-standing commitment to health and fitness with an impressive roster of partner organizations which in Tennessee includes the Tennessee State Parks, American Heart Association of Middle Tennessee and is focused on increasing the wellness of young fans by encouraging them to be active for at least 60 minutes a day.
«Read the rest of this article»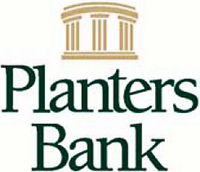 Clarksville, TN – Retired U.S. Army Still Photographer David Smith is the featured artist at the Planters Bank-Hilldale Gallery in December. Smith's work will be exhibited Thursday, December 6th – Wednesday, January 2nd.
The exhibit is a collection of photography from Smith's adventures in Tennessee's state parks, along with many scenes and landscapes from here in Clarksville.
«Read the rest of this article»
Public/Private Partnership Allows Purchase After Four Decades Managing Under Private Ownership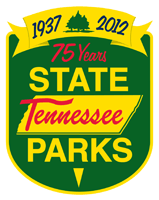 Nashville, TN – Tennessee Department of Environment and Conservation Commissioner Bob Martineau and Deputy Commissioner Brock Hill announced today that Virgin Falls State Natural Area in White County has been acquired by the state of Tennessee through the support of a number of private/public partnerships.
Virgin Falls has been under private ownership, but managed by the state as a natural area for nearly 40 years. Working closely with the Tennessee Parks and Greenways Foundation, the state of Tennessee was able to purchase the 1,551-acre parcel near Sparta through a combination of funds from the U.S. Fish and Wildlife Service, Tennessee Wildlife Resources Agency and private donations. «Read the rest of this article»
Enjoy Food, Friends and Family for a Traditional Holiday Meal at Eight State Parks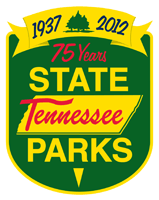 Nashville, TN – Spend less time in the kitchen and more time with friends and family, while surrounding yourself with Tennessee's natural wonders during this season of thanksgiving.
Once again, Tennessee State Park officials are pleased to announce that all eight state park restaurants will be open Thursday, November 22nd, serving their annual Thanksgiving Day feast.
Thanksgiving turkey and all the traditional trimmings, along with an assortment of desserts, will be available beginning at 11:00am until closing at state park restaurants across Tennessee. «Read the rest of this article»
Offering convenient quality accommodations at an exceptional value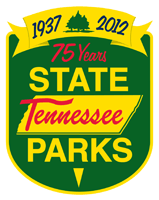 Nashville, TN – Tennessee State Parks will offer special winter rates for 360 villas and cabins, along with six state park inns from November 15th, 2012, through March 15th, 2013.
With a state park within an hour's drive of just about anywhere in Tennessee, families and groups seeking unique recreation opportunities and high-quality accommodations can find the perfect getaway – all at an exceptional value and a bit closer to home. «Read the rest of this article»
Veterans Day Designated a Free State Park Day for Tennessee Veterans, Including Complimentary Golfing and Night of Camping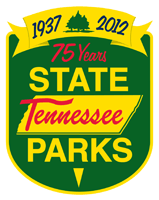 Nashville, TN – Tennessee State Parks announced today its annual free state parks day for all Tennessee veterans on Monday, November 12th, offering one free night of camping and complimentary greens fees for 18 holes of golf with appropriate identification.
Passed by the Tennessee General Assembly in 2010, the policy calls for a yearly, special state parks day to honor Tennessee's resident veterans.
"This is our way of honoring the many brave men and women who have served our country," said Environment and Conservation Commissioner Bob Martineau.  "The state parks family extends a warm invitation to all of Tennessee's veterans to visit us on November 12th and enjoy a day in one of our beautiful parks." «Read the rest of this article»